Visitors to the glorious island of Zanzibar come not just for the breathtaking beaches, beautiful corals and turquoise waters but to make the most of their African travels and combine their beach plans with Zanzibar safari adventures on mainland Tanzania.
In the Zanzibar archipelago and its mainland in Tanzania, guests can easily combine the two. Zanzibar's white sand beaches are simply stunning and attract visitors from the world over to its shores whilst the island's wildlife attractions are more limited to marine life, monkeys and birds.
The big five (lion, leopard, rhino, elephant and African buffalo) wildlife can easily be found however on the Tanzanian mainland, a short 30 minute plane hop from Zanzibar to the spectacular Selous Game Reserve or a 2 hour ferry ride to Mikumi NP or a 3 hour charter flight to the world renowned Serengeti National Park.
Why Zanzibar for a safari
Visitors to Zanzibar can combine the best of both worlds, with quality downtime on Zanzibar's beautiful beaches and Tanzania's incredible wildlife and reputation for big 5 game viewing, luxury lodges and safari tours, a popular destinations for honeymoon safaris.
The mainland is also home to Africa's highest mountain Mount Kilimanjaro, Ngorongoro Crater, superb coffee plantations, UNESCO World Heritage Sites, wildlife-rich national parks, the superb Rift Valley lakes and more.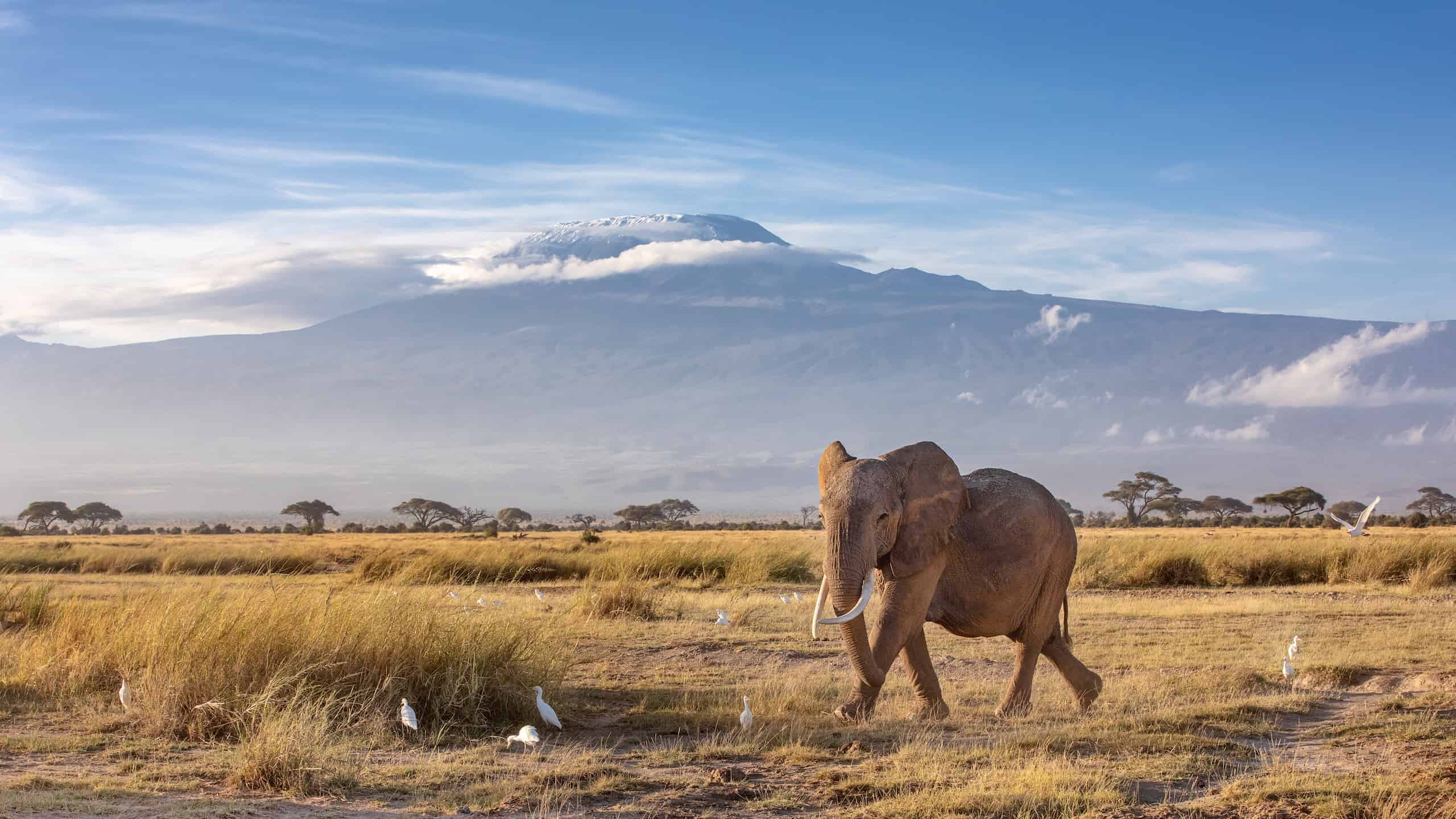 Top attractions visitors can expect from a Zanzibar wildlife safari to mainland Tanzania include:
Animals
Tanzania is famous for its wildlife with the big 5 present as well as Wildebeest, Diceros, Impalas, Dik-diks, Impalas, giraffes, hyenas, African wild dogs and many more.
All big 5 game animals can be found roaming including the African bush elephant, the lion, black rhino and white rhino, leopard and the African buffalo.
Tanzania is one of Africa's best birding destinations with one of the largest species lists of any African country at over 1,100 bird species including the black crake, Fischer's lovebird, Ashy starling, Tanzania seedeater and Hartlaub's turaco.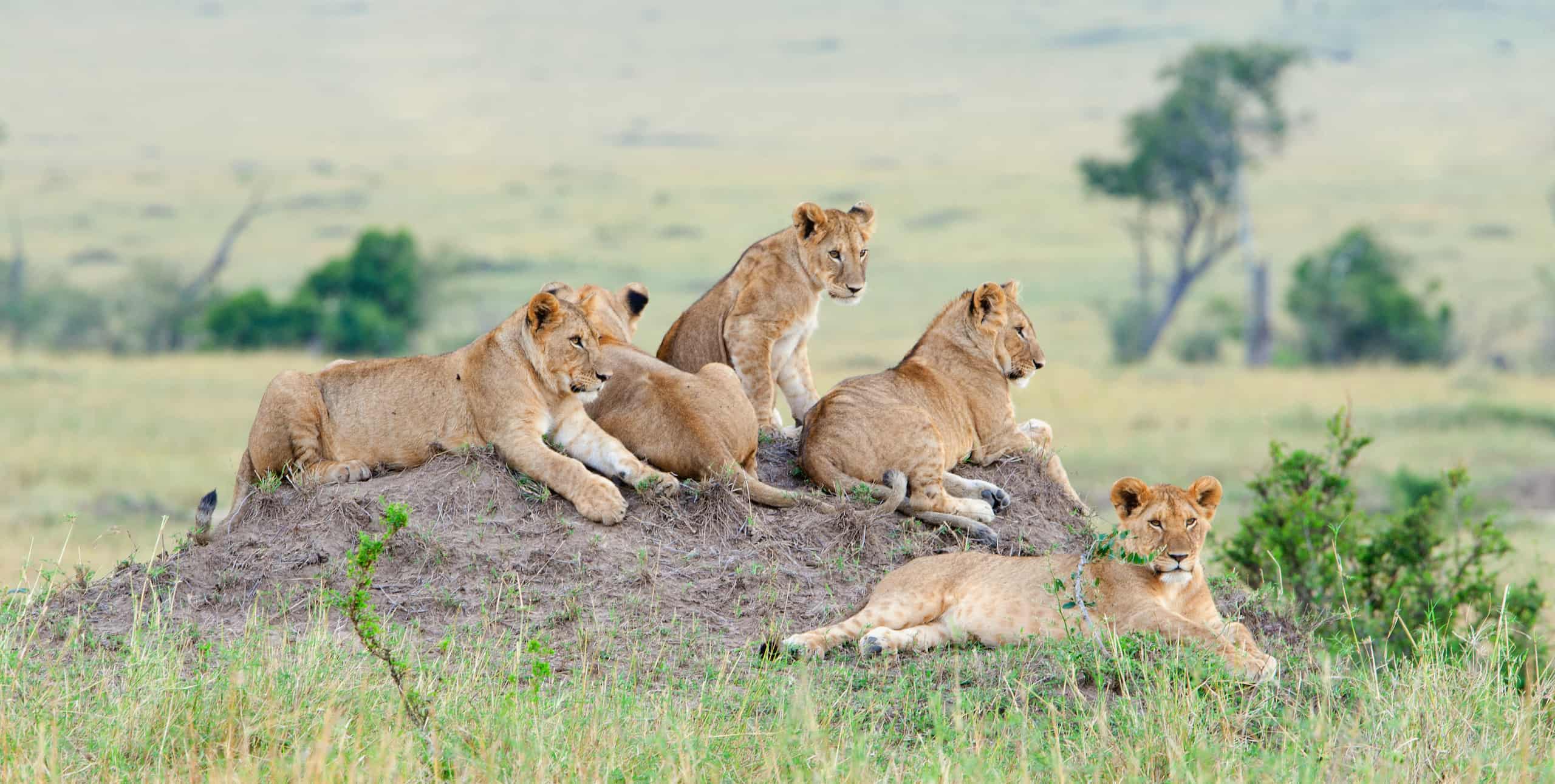 Tanzania contains some 20% of the species of Africa's large mammal population with most wildlife found in the surrounds of the Serengeti and Ngorongoro Crater.
Parks & Reserves
Tanzania has numerous parks, reserves and sanctuaries, all of which have their own charm, accommodation and wildlife attractions.
The country has 17 national parks and many smaller parks. Of particular note amongst parks are the Serengenti and Ngorongoro, a truly spectacular experience, as well as Selous Game Reserve (Nyerere National Park) & Ruaha National Park.
Serengeti National Park: 5,700 sq miles of savannah teeming with migrations of wildebeests, gazelle and zebras making this one of the 7 Natural Wonders of Africa, a national treasure in the north of Tanzania.
Ngorongoro Crater: The world's largest inactive cauldron-like hollow volcano with a crater floor covering over 100 sq. miles and almost 0.4 miles deep. This crater in the Ngorongoro Conservation Area has over 7,000 wildebeest, 6,000 black spotted hyenas, 4,000 zebras, 300 Elephants and 55 Lions.
Kilimanjaro National Parl: At 644 sq miles, the park contains the largest free standing volcanic mass in the world and the highest mountain in Africa, also home to numerous giraffes, warthogs, water buffaloes, colobus monkeys, dik dik and many birds.
Selous Game Reserve: Also known as Nyerere NP, this is Tanzania's largest national park at about 12,000 sq miles, set in southern Tanzania with majestic waterways, notably the Rufiji river and interconnected lakes attracting wildlife galore.
Mikumi National Park: A large park at 1,250 sq miles, 190 miles from the coastal city of Dar es Salaam, Mikumi NP has numerous waterholes, crowded with hippos, elephants and buffaloes.
Saadani National Park: The only park in East Africa with an Indian Ocean beachfront with elephants and Swahili fishermen on view in this 410 square mile area.
Jozani Chwaka Bay National Park: Located on the island of Zanzibar, this 19 sq. mile park has a landscape consisting of mangroves, tropical forests and coral rug forests, as well as groundwater, salt marshes and agricultural areas.
Lake Manyara National Park: This is a protected area in Tanzania's Arusha and Manyara Regions, known for its large elephant numbers and tree-climbing lions.
Zanzibar safari tours
A safari tour package in Tanzania is typically organized by a tour operator, safari tour company or via a self drive Africa safari trip, taking into consideration the number of days visitors would like to allocate for beach time and safari activities.
Given the distance between parks, it is important to take many elements into account when visitors plan their Zanzibar safari and beach tour including:
Which animals you would like to see
Budget for the trip
Travel party (solo, with friends or a larger family group)
Activities you would like to include (hot air balloon, hiking)
Beaches you would like to see as there are many great beaches in Zanzibar which visitors enjoy as well as the nearby islands of Pamunda, Pemba island, Chumbe and Unguja Island.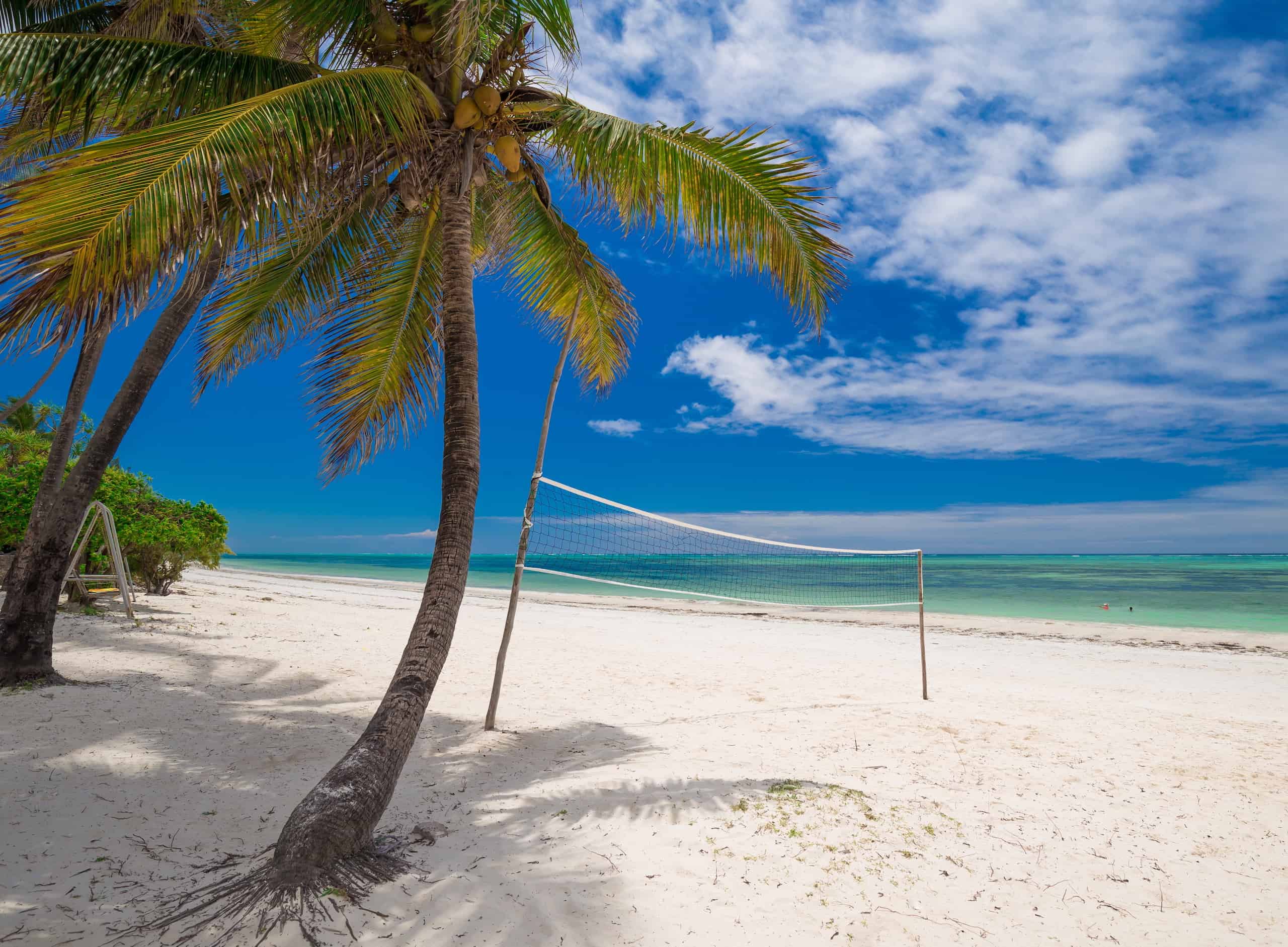 Guided tour
A guided safari package brings the benefit of:
Transfer via plane/4×4 to the safari camps and lodges
Private tour guides
Luxury lodge packages
Meals/drinks all catered for
Safari guides and transport
Facilities prepared including showers, wifi, cocktails and all requests
Combined trips to Kilimanjaro safaris, neighbouring Kenya or beach trips to Zanzibar
Tailored trips including chimp trekking tours
Best time to go on a beach and safari in Zanzibar
Tanzania is a beautiful country to visit, regardless of the season and popular with visitors from the U.S, Europe and South Africa.
Certain periods are more favorable for a safari in the best conditions. To know the best time to visit Zanzibar, visitors should take into consideration the following key criteria:
Budget
Regions visited
Weather conditions
The best time to visit Zanzibar for a beach and safari trip is during the dry season, from late June to October. The Zanzibar beaches are dry with no rains and the summer months are ideal for the Great Wildebeest Migration river crossings and impressive wildlife sightings.
Zanzibar and Tanzania safari cost
Tanzania is a premier safari destination in Africa, thus incurring the more expensive costs associated with this.
There are multiple factors that can impact the cost of a safari in Tanzania including accommodation selected, trip duration, safari costs, tours, flight transfers from Zanzibar island to game reserves on the mainland, transfers, meal options and additional activities visitors may request.
Travellers on a budget can reduce costs by booking their own flights, accommodation and the best things to do in Zanzibar as well as hiring a 4*4 to travel between the parks and reserves.
Organizing your safari
There are a number of different options available for organizing your Zanzibar holiday and Tanzania safari including:
Tour operators
The biggest tour operators will offer safaris in Tanzania where visitors can book a package that will cover their flight, transport, accommodation, activities and food, an ideal option for those with no previous safari experience in preparing for such a trip.
Safari travel agencies
Visitors will often find dedicated safari travel agencies to be the best option in booking their dream safari. These agencies have many years experience in booking safaris as well as multiple partnerships with local tourism networks and lodges/game reserves.
Travel agencies typically offer:
Local tour guides
Trips to must-see wildlife areas and parks
All transportation from Stone Town in Zanzibar to the game reserve
High quality accommodation at reduced prices
Day safaris and full day itineraries customised to your requirements
The cost of the service of these specialized agencies can be a bit higher compared to other options, a cost worth bearing given the quality and ease of services provided.
DIY safari
Organizing your own safari is possible but only recommended for more experienced travelers and visitors on a strict budget.
Accommodation
Visitors typically will have the choice between lodges, chalets and campsites as well as African tent camps, suites and bedrooms.
Luxurious facilities are common including swimming pools, restaurants, bars, spas and terraces. Game viewings and plane transfers are organized by the accommodation providers.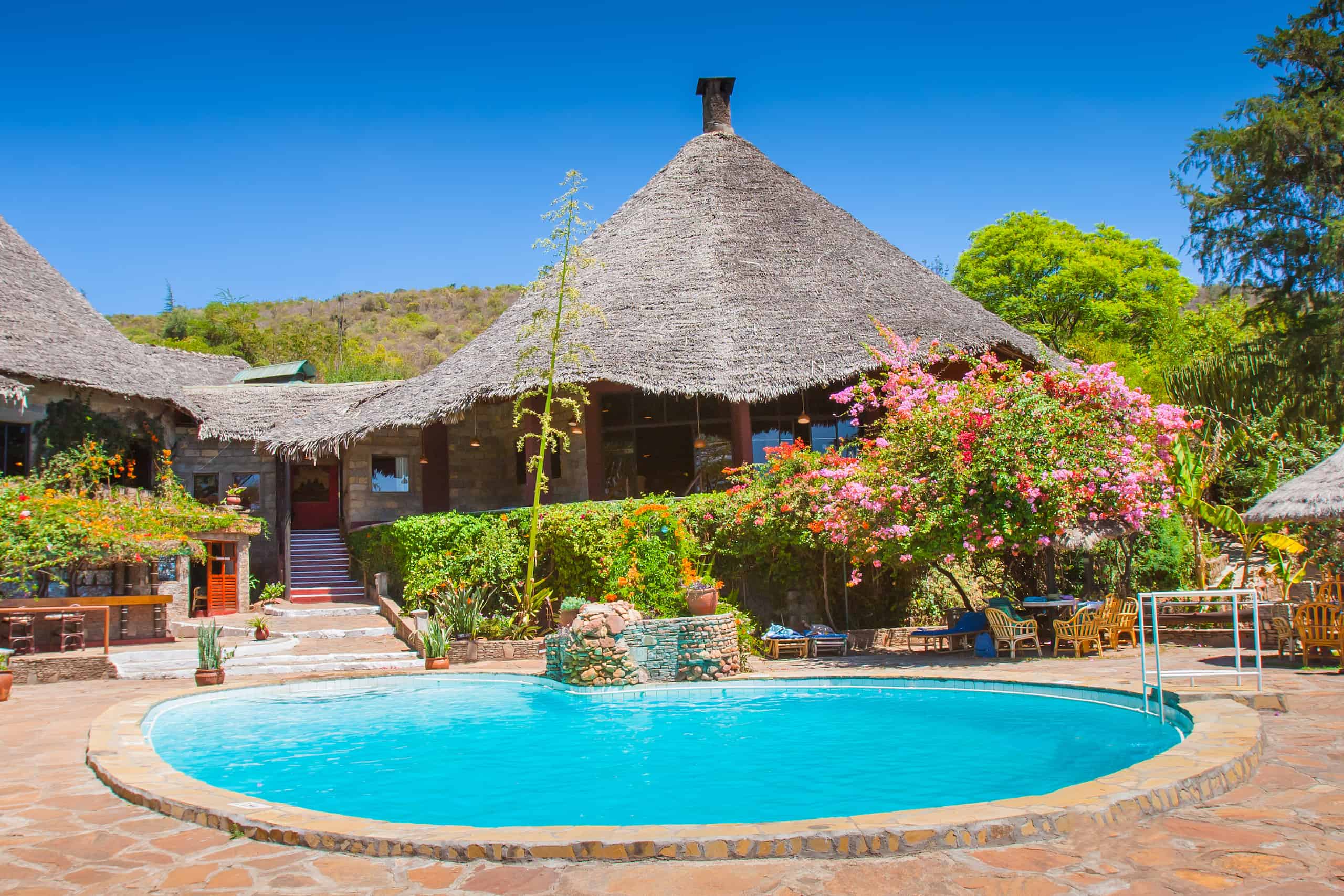 Trip preparation
Entry
Travellers can fly to Zanzibar via the island's main airport (ZNZ) for visitors wondering how to get to Zanzibar.
A tourist visa is required to enter Zanzibar for U.S, U.K, Canada and EU citizens. Tanzania has introduced an 'e-visas' system through which applications can be submitted and approved online in advance of travel.
It is also possible to get a tourist or business visa for a single entry on arrival at main ports of entry to Tanzania, subject to the fulfilment of all immigration requirements. Visitors may also be asked to provide proof of their return journey.
A visitor's passport must be valid for at least 6 months with at least one free blank page and and certain vaccinations may also be required to enter the country.
Health
The CDC and WHO recommend the following vaccinations for Zanzibar and Tanzania: Covid-19, Hepatitis A, hepatitis B, typhoid, rabies, meningitis, polio, measles, mumps and rubella (MMR), Tdap (tetanus, diphtheria and pertussis), chickenpox, shingles, pneumonia and influenza.
Most safari parks are high-risk zones. The highest risk of transition is in the rainy season from November to May.
Further details on Zanzibar vaccine & covid info here.
What to pack
The essential items to pack for your Tanzania safari include:
Neutral coloured clothes
Long-sleeved shirts protecting against the sun and mosquitoes
Sunscreen, sunglasses, a hat and insect repellent
Jackets and sweaters for early morning game drives
Comfortable walking shoes
Currency
The currency of Tanzania is the Tanzanian Shilling (TZS).
USD $1/GBP £0.75 = Approximately 2,322 TZS.
Carrying a small amount of Zanzibar currency, the Tanzania Shilling (TZS) is recommended as back-up when paying for items where credit card facilities are unavailable.
Driving in Zanzibar and Tanzania
Driving is conducted on the left hand side of the road in Zanzibar and driving is generally considered to be safe.
Visitors driving through parks may require a 4×4, whilst carrying a map & GPS is recommended.
Insurance
Visitors should consider travel insurance when planning their trip to help protect and cover the costs of hospitalization or repatriation if required.
Some credit cards may already include travel insurance. Online travel insurance comparators are also useful in finding suitable offers.
FAQs
Can you go on a safari in Zanzibar?
No, visitors to Zanzibar will need to connect to mainland Tanzania via flight or ferry to visit a wildlife safari reserve
How much does a safari in Zanzibar cost?
Visitors can expect to pay between $800 to $1,100 per person per day, not including flight transfer from Zanzibar to game reserves on mainland Tanzania
What is the closest safari to Zanzibar?
Visitors can charter flights from Zanzibar, with Selous Game Reserve taking 30 minutes and Mikumi National Park taking 2 hours. By boat, Zanzibar to Saadani National Park takes 2 hours.