Chumbe Island is a small privately owned island lying some 6 miles off the main island of Zanzibar, known for its protected areas, ecological innovation and exceptional coral reefs.
One of the biggest attractions of Chumbe are the great coral reefs with over 400 species of fish identified on them around these spectacular reefs, making it a popular tourist destination.
Chumbe Island and the surrounding area display an exceptional amount of biodiversity in both plant and animal life with at least 90% of all hard coral species that have been recorded in Eastern African reefs found near Chumbe Island.
The best time to visit Chumbe Island is from June to March.
Why visit Chumbe Island
Set off the western coast of Zanzibar Island, Chumbe Island is one of the most beautiful islands of Zanzibar and a prime example for sustainable tourism.
Visitors can snorkel in the most incredible colourful underwater world with a huge variety of fish, corals, turtles and other fascinating sea creatures.
Guests can also learn about the island's marine park life, education centre, forest reserve and nature reserve from professional guides and taste the delicious Swahili cuisine for lunch whilst enjoying the exclusive atmosphere of a secluded island.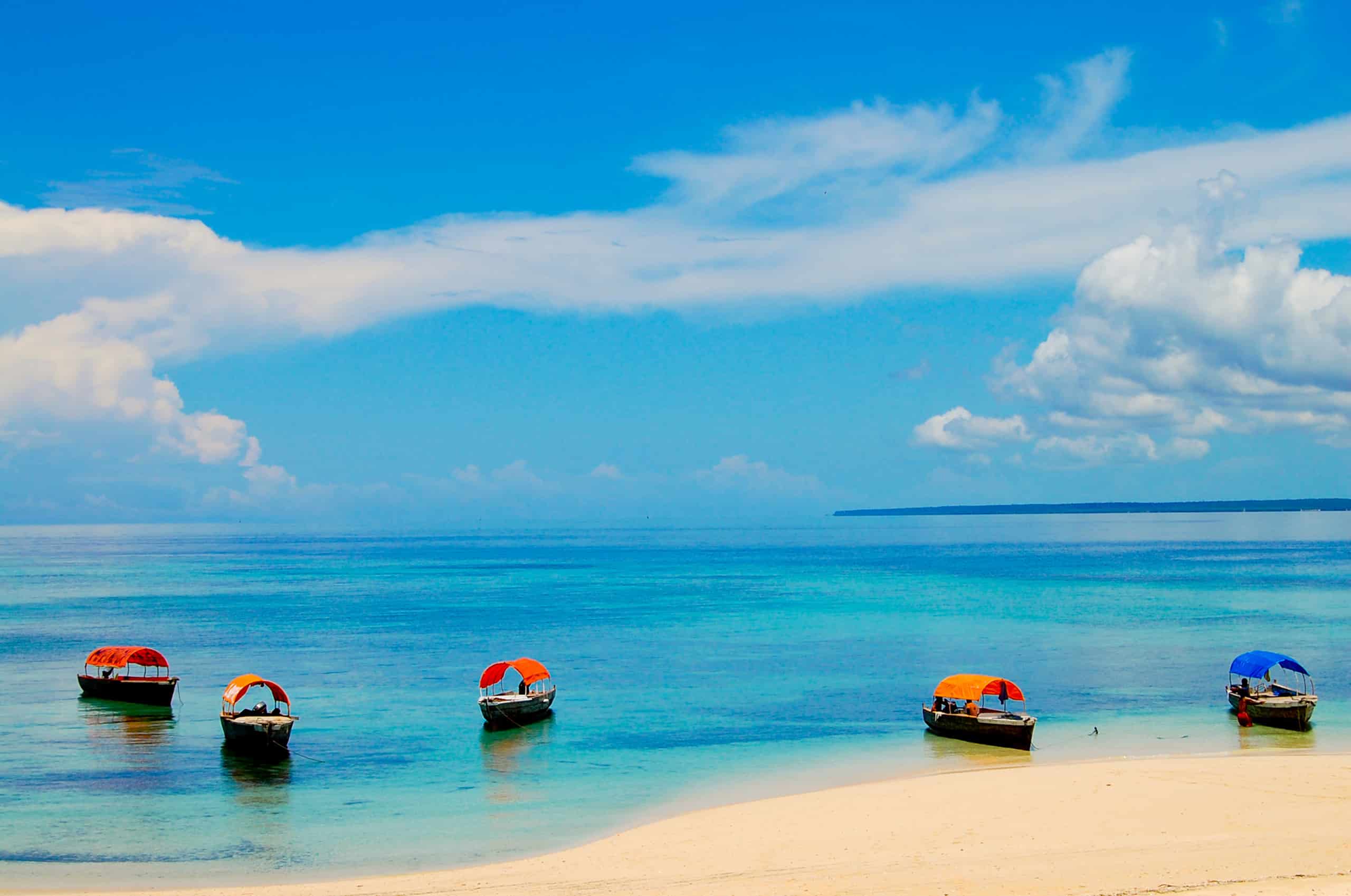 Top attractions visitors can expect on the Chumbe Island include:
Wildlife
Off the coast of Tanzania, rare wildlife can be found here including Ader's Duiker, one of the smallest and most distinctive of Africa's mini-antelopes, being readily distinguished by the wide white band across the rump.
As in other duikers, the body shape is adapted for easy movement through dense undergrowth, being small and stocky, with large hindquarters, an arched back, relatively short legs, and pointed hooves.
The island is also home to various birds including the Roseate Terns, which is similar in size to a Common Tern but very white-looking, with long tail-streamers, a black cap and a black beak with a reddish base.
In summer adults have a pinkish tinge to their underbelly which gives them their name.
Sealife
The waters around Chumbe Island are brimming with an abundance of beautiful fish species. Many marine species can be found including reef sharks, humpback whales, marine turtles, dolphins and dugongs in the area.
There are many great beaches in Zanzibar and the coral islands reef and immaculate ivory beaches of Chumbe make for the most stunning of locations, attracting marine life from all around the area.
Perhaps the most famous of Chumbe Island's marine residents, the majestic humpback whale can be found. These creatures can reach 15 metres in length, weigh up to 40 tonnes and watching them in their natural environment, breaching and blowing is an unforgettable experience.
Also found in the area are coconut crabs, whose name derives from the crab's ability to climb coconut trees where it easily cracks coconuts with its powerful claws and marine turtles.
Green turtles (Chelonia mydas) are the second largest of marine turtles and their name comes from the colour of their fat, not their shell, as commonly believed.
Their beak is sharp and finely serrated, perfectly adapted for grazing in seagrass beds and scraping algae off of hard surfaces. Guests can regularly spot marine turtles feeding or resting in the Chumbe Reef Sanctuary.
Other activities at Chumbe Island
Here are some other activities which visitors can consider during their visit:
Chumbe Island diving: Guided diving tours take guests by boat to the edge of the Coral Reef Sanctuary where the view opens up a world of breathtaking sights.
Kayaking: At Chumbe Island, visitors can use canoes to explore the Indian Ocean and surrounding sights with the guidance of local communities.
Snorkelling: The waters surrounding Chumbe have some of the the most beautiful coral reefs in the world with numerous marine species including stingrays, octopuses and eels.
Birdwatching: There are about several hundred species of birds at Chumbe Island, making it a great place for birdlife tourism, which brings many benefits for local people.
Game drive safaris: Trips to Chumbe Island are often combined with safaris to the Serengeti and Ngorongoro Crater.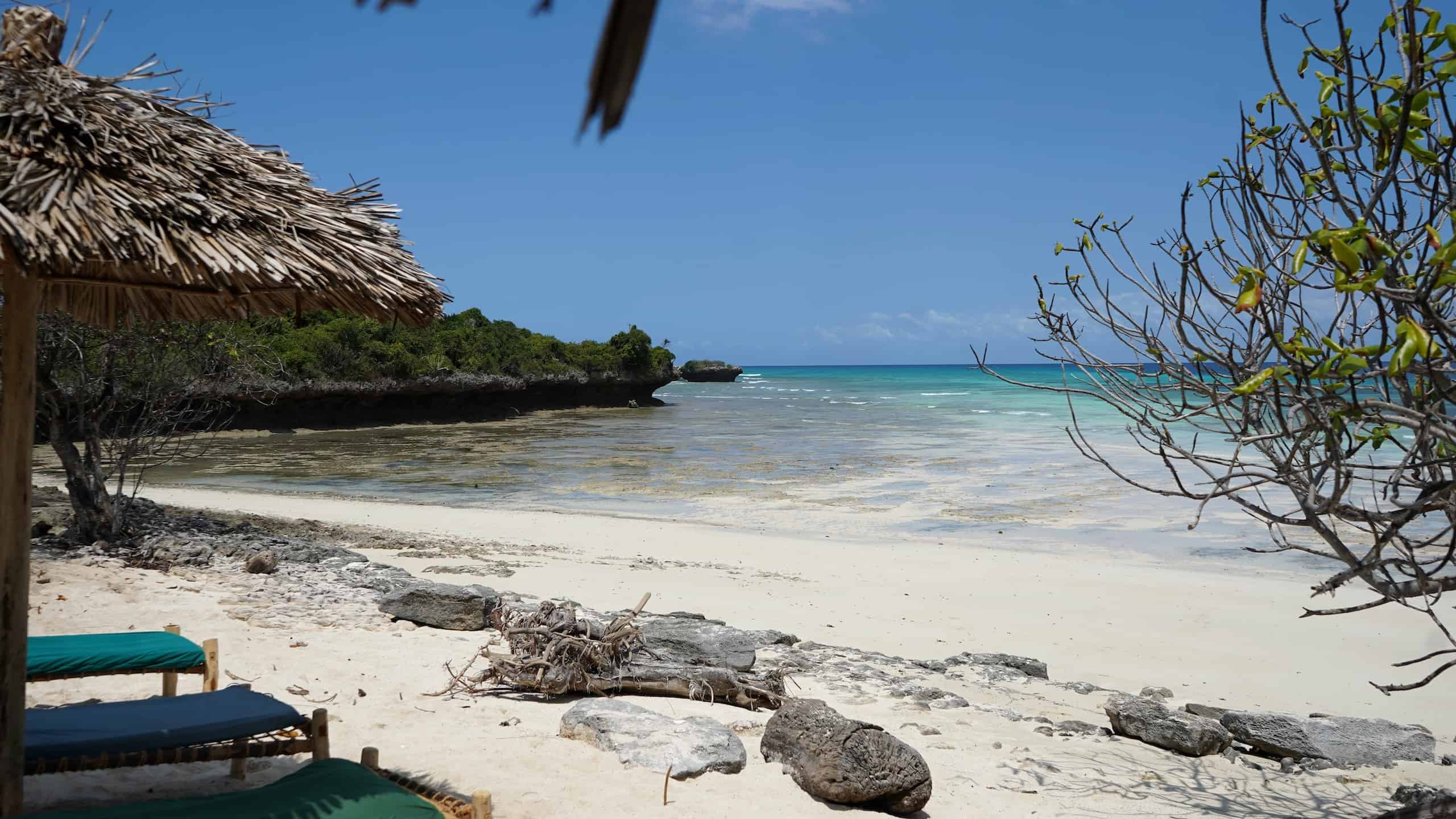 How to get to Chumbe Island?
By Boat
The island is accessed via a boat transfer from Mbweni on the main Zanzibar Island. Mbweni is located approximately 3.7 miles from Stone Town.
International travellers can fly to Zanzibar via the island's main airport (ZNZ) for visitors wondering how to get to Zanzibar.
ZNZ airport is located 3.1 miles south of Stone Town, the main city on the island and a Zanzibar visa and certain vaccinations may be required to enter the country.
Regulations
Visitors must respect the rules of the island including the flora and fauna.
Accommodation at Chumbe Island
The island's eco lodge accommodation for guests are constructed with state-of-the-art, environmentally friendly architecture and are designed to have near zero impact on the environment.
Tapping into the island's eco tourism ethos, the technology includes rainwater catchment, photovoltaic energy, solar water heating, composting toilets and vegetative greywater filtration.
Chumbe Island Resort
All 7 bungalows on Chumbe Island are brilliantly designed to provide both privacy and a sense of living in the open.
Most clients find these bungalows exceptionally romantic, particularly popular amongst Zanzibar honeymooners, but also with any individual with a passion for natural beauty.
All bungalows overlook the sea and it takes just 30 seconds to stroll from the comfort of your hammock to feel the warm tropical ocean lapping at your feet. Carrying a small amount of Zanzibar currency, the Tanzania Shilling (TZS) is recommended as back-up when paying for items where credit card facilities are unavailable.
Useful information
Geography: Located on the west coast of Zanzibar island, Chumbe can be reached by boat with a journey time of 45 minutes. Guests often combine trips to Chumbe Island with the beautiful Pamunda Island, Pemba, Chumbe Island and Unguja.
Weather: Day-time high temperatures range from 25C/77F to 28C/82F.
Best time to visit: Chumbe Island can be visited from June to March and understanding the best time to visit Zanzibar is useful as this can impact flight prices and availability.
Health: Travel through malaria areas may be required in order to reach Chumbe Island. Visitors are advised to seek medical advice from their doctor and consider antimalarial medication.
FAQs
Where can I stay on Chumbe Island?
Visitors can stay at the Chumbe Island Resort at any of the 7 eco bungalows designed to provide both privacy and a sense of living in the open.
What is the best time to visit Chumbe Island?
The best time to visit Chumbe Island is in the dry season from June to March when the weather is dry.