Kenya safaris consistently rank in the top 3 destinations for safari-goers in Africa and it's easy to see why. Home to prime game viewing, the incredible Masai Mara savannah, luxury lodges, stunning beaches and the famous Mount Kenya, this east Africa wonder packs a powerful punch.
Nearly 1.5 times the size of California at 224,000 sq miles, this incredible land neighbours five countries including Sudan, Tanzania, Uganda and with Somalia and Ethiopia to Kenya's east and north.
The best time to visit Kenya is from July to September, during the country's dry season, which also coincides with the Great Migration of wildebeest and zebra. The rainy seasons are also good times to travel, as there are fewer visitors and you can admire the striking emerald vegetation.
Why Kenya for a safari
Kenya is renowned as a premium destination for big 5 wildlife viewing, luxury lodges, Masai Mara safari tours, Amboseli National Reserve and incredible Kenya beaches have international visitors flocking from the U.S, U.K, Europe and beyond.
Famous not just for its incredible wildlife at Tsavo National Park, Kenya is also surrounded by calderas and mountain ranges with the Great Rift Valley dividing the country.
To the east of this sweeping valley, you can climb the snow-cloaked equatorial peaks of Mount Kenya and fish for trout in crystal-clear streams.
Hell's Gate National Park harbours obsidian caves and hisses with natural geysers and hot springs. To experience the romance of Kenya's colourful colonial history captured in the film Out of Africa, head to Nairobi.
This bustling capital is the gateway to one of the world's most evocative and exciting travel destinations. Discover more places to visit in this fascinating country with our list of the top tourist attractions in Kenya.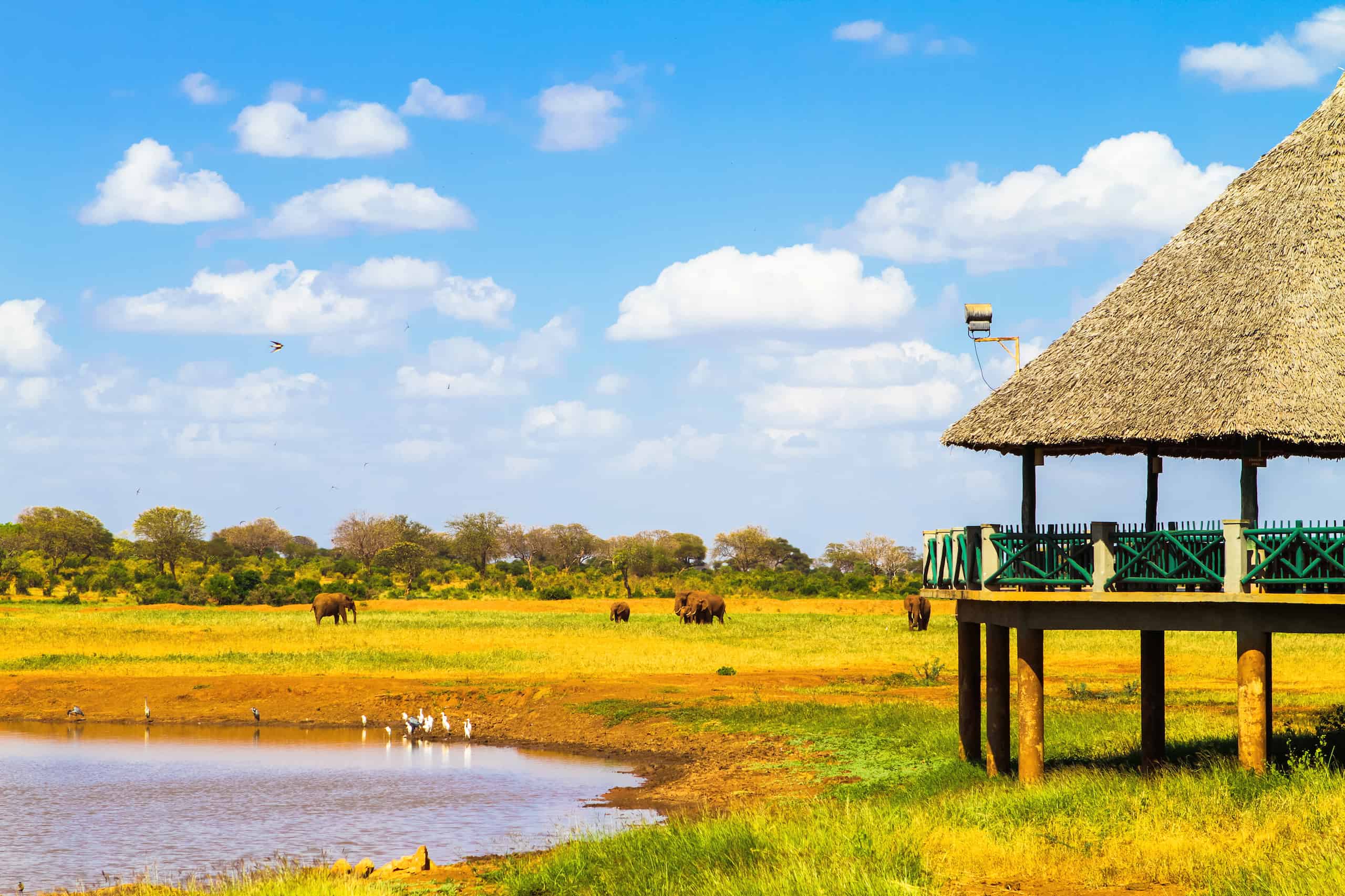 Top attractions visitors can expect from a Kenya safari include:
Animals
Kenya is a country of incredible bio-diversity, and one of the world's most exciting wildlife destinations. Famous for its wildlife, visitors will find Wildebeest, Diceros, Impalas, Dik-diks, Impalas, giraffes, hyenas, African wild dogs and many more.
All Big 5 game animals can be found roaming including the African bush elephant, the lion, black rhino and white rhino, leopard and the African buffalo. Endlessly intelligent and iconic, African elephants continue to capture the hearts of travellers to Kenya.
In addition to watching the largest land mammals roam the savannah, you can opt to visit the David Sheldrick Elephant Orphanage where they care for young elephants and rhinos before releasing them back to the wild.
Kenya is also a birdwatcher`s paradise, teeming with birdlife, with diverse habitats in spectacular scenery. Over 1100 bird species have been recorded in the country, and it is possible to see well over a half of these without undue effort on a safari tour.
Best Parks & Reserves
Kenya has numerous parks, reserves and sanctuaries, all of which have their own charm, accommodation and wildlife attractions.
With 24 national parks, 15 national reserves, 6 marine parks, and private conservancies on top of that, the choice can be overwhelming when it comes to visiting Kenya's national parks.
Of particular note amongst all of the incredible parks, Maasai Mara is widely regarded as being one of the best safaris in Kenya as well as Amboseli National Reserve and Tsavo National Park.
Other parks popular with visitors include the unique Saiwa Swamp NP and mesmerising Mwaluganje Elephant Sanctuary.
Safari tours
A safari tour package in Kenya is typically organized by a tour operator, safari tour company or via a self drive Africa safari trip.
Spread across the country including safaris and beach holidays to neighbouring Zanzibar, or indeed the stunning Seychelles, Kenya's parks and reserves can take several hours/flight to one another.
It is therefore important to take many elements into account when visitors plan their Kenya tour including: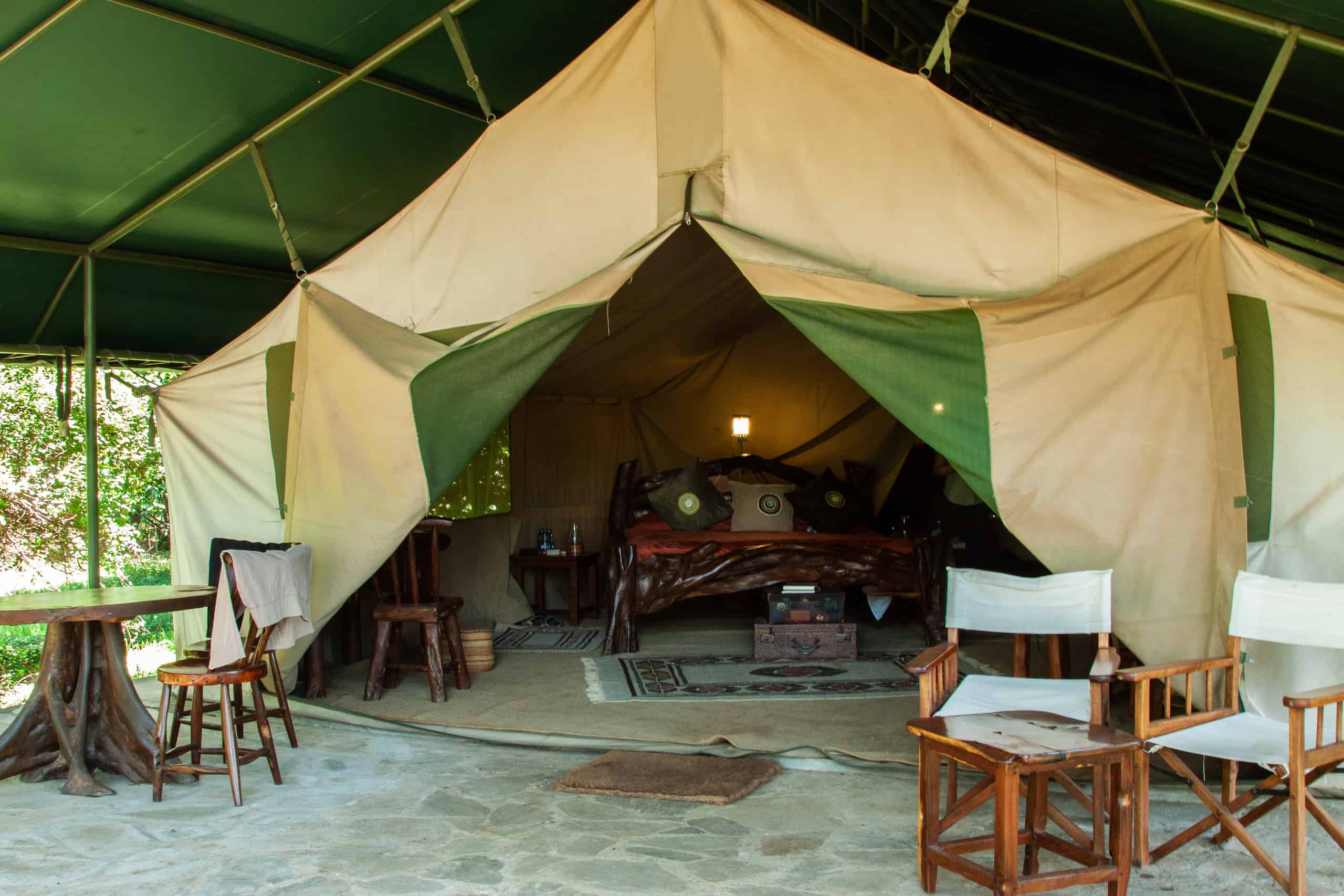 Guided tour
A guided safari package brings the benefit of:
Transfer via plane/4×4 to the safari camps and lodges
Luxury lodge packages
Meals/drinks all catered for
Safari guides and transport
Facilities prepared including showers, wifi, cocktails and all requests
Combined trips to neighbouring Tanzania and beach trips
Tailored trips including chimp trekking tours
Self drive safari
For self-drive African safaris, visitors can hire their own 4×4, whilst accommodation can be secured in park campsites or in the vehicle itself if a campervan option is selected.
Part of the fun of a self drive safari is spotting the abundant wildlife on your own and taking the time to spend viewing your favourite animals.
A normal 2 wheel drive car may be sufficient, and of course cheaper, for some parks however other parks have deeper sand and a 4*4 will be required.
Best time to go to Kenya
Kenya is a beautiful country to visit, regardless of the season and popular with visitors from the U.S, Europe and South Africa.
Certain periods are more favorable for a safari in the best conditions. To know the best time to travel to Kenya, visitors should take into consideration the following key criteria:
Budget
Regions visited
Weather conditions
Overall, July to September is the best time to visit Kenya during the country's dry season, which also coincides with the Great Migration of wildebeest and zebra.
Kenya safari cost
Kenya is a premier safari destination in Africa, thus incurring the more expensive costs associated with this.
There are multiple factors that can impact the Kenya safari prices including accommodation selected, trip duration, safari costs, tours, flights, transfers, meal options and additional activities visitors may request.
Travellers on a budget can reduce costs by booking their own flights, accommodation and activities as well as hiring a 4*4 to travel between the parks and reserves.
Organizing your safari
There are a number of different options available for organizing your safari in Kenya including:
DIY safari
Organizing your own safari is possible but only recommended for more experienced travelers and visitors on a strict budget. This option requires time and know-how to plan for all flights, transport, meals, accommodation and safari tours.
Without the knowledge of specific safari destinations and logistics in navigating an African country, this may be a challenging option for many travelers.
Tour operators
The biggest tour operators will offer safaris in Kenya where visitors can book a package that will cover their flight, transport, accommodation, activities and food, an ideal option for those with no previous safari experience in preparing for such a trip.
Safari travel agencies
Visitors will often find dedicated safari travel agencies to be the best option in booking their dream safari. These agencies have many years experience in booking safaris as well as multiple partnerships with local tourism networks and lodges/game reserves.
Travel agencies typically offer:
Tailor-made tours
Local tour guides
Trips to must-see wildlife areas and parks
All transportation
High quality accommodation at reduced prices
The cost of the service of these specialized agencies can be a bit higher compared to other options, a cost worth bearing given the quality and ease of services provided.
Accommodation
Visitors typically will have the choice between lodges, chalets and campsites as well as African tent camps, suites and bedrooms.
Luxurious facilities are common including swimming pools, restaurants, bars, spas and terraces. Game viewings and plane transfers are organized by the accommodation providers.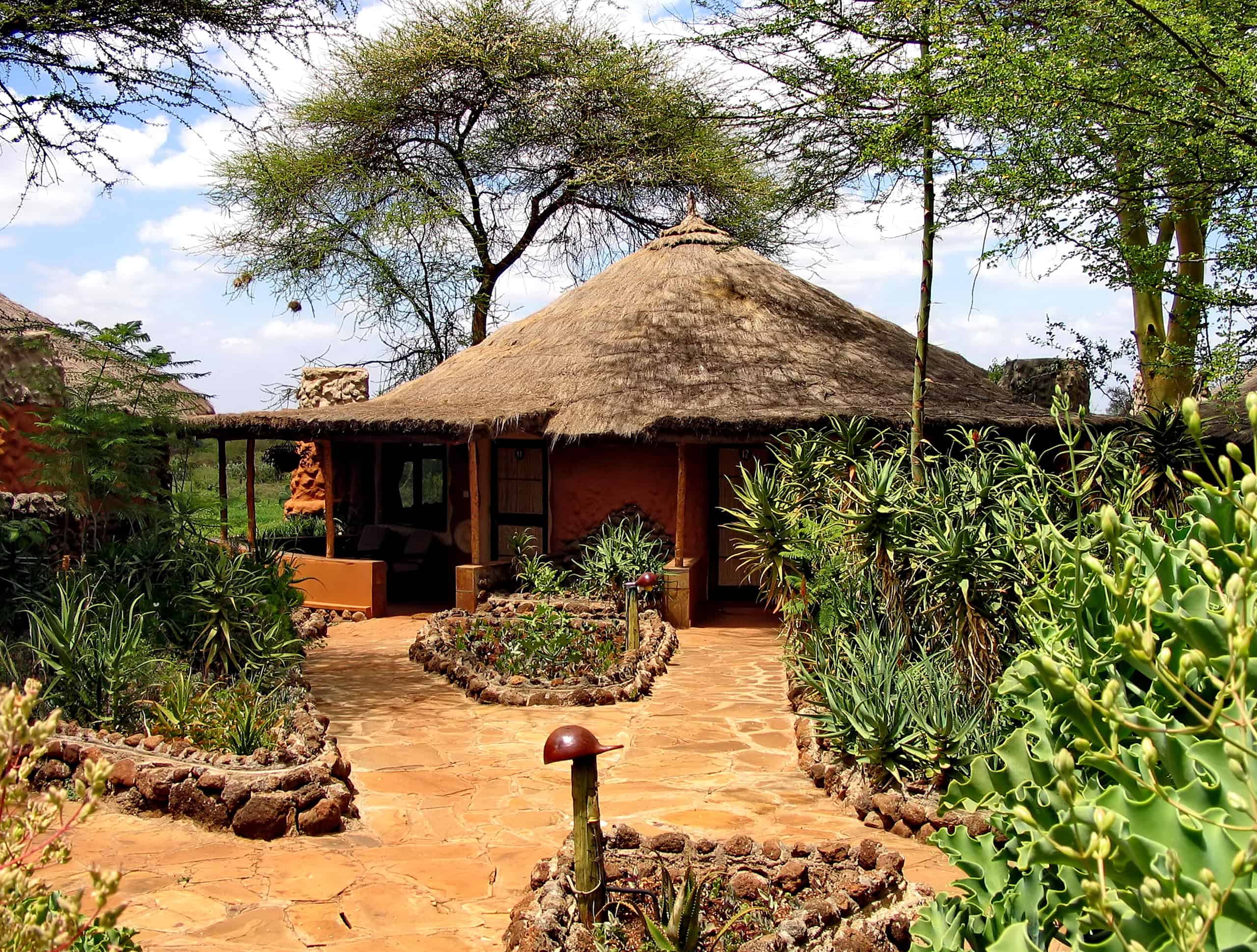 Trip preparation
Entry
International flights arrive via Jomo Kenyatta International Airport (NBO) for visitors wondering how to get to Kenya. Most tourists will have to obtain a Kenya visa including citizens of the U.S, U.K, EU, India and Canada.
Kenyan entry visas are exclusively issued electronically, with passengers required to obtain their e-visas before departure. Visitors can apply for single entry and transit visas on the e-visas website.
Visitors can expect to wait approximately 1 to 3 days for the visa to be approved and processed, and receive their Kenya eVisa in their inbox. Once approved, travellers are permitted a 90-day stay in Kenya.
Your passport should be valid for a minimum period of 6 months from the date of entry into Kenya. Make sure you have two blank pages in your passport on arrival.
Health
The CDC and WHO recommend the following vaccinations for Kenya: Covid-19, Hepatitis A, hepatitis B, typhoid, rabies, meningitis, polio, measles, mumps and rubella (MMR), Tdap (tetanus, diphtheria and pertussis), chickenpox, shingles, pneumonia and influenza.
Yellow fever may be required if traveling from a yellow fever endemic country.
Malaria is prevalent in Kenya, particularly outside Nairobi. One of the highest risk areas is Mombasa which is where many travellers will find themselves at some time.
Malaria is transmitted by the bite of an infected mosquito and so the first line of defence is to protect yourself against mosquito bites. Malaria Prophylaxis may be prescribed to you during your consultation depending on your itinerary.
Check with a travel medicine specialist to see if antimalarials should be considered to help prevent malaria contraction. Visitors can find further information on Kenya vaccine details here.
Covid-19
At all ports of entry, visitors to Kenya who are above the age of 12 will be required to present documentation of either a COVID-19 vaccine or a negative COVID-19 PCR test performed no more than 72 hours prior to departure.
For further info on Kenya vaccine requirements, read our detailed and entry requirements.
What to pack
The essential items to pack for your Kenya safari include:
Neutral coloured clothes
Long-sleeved shirts protecting against the sun and mosquitoes
Sunscreen, sunglasses, a hat and insect repellent
Jackets and sweaters for early morning game drives
Comfortable walking shoes
Currency
The currency of Kenya is the Kenya Shilling (KES). USD $1/GBP £0.75 = Approximately 114 KES.
Carrying a small amount of Kenyan currency, the Kenya Shilling (KES) is recommended to pay for groceries and smaller items where credit cards aren't accepted.
Driving in Kenya
Driving is conducted on the left hand side of the road in Kenya and driving is generally considered to be safe.
Visitors driving through parks may require a 4×4, whilst carrying a map & GPS is recommended.
Insurance
Visitors should consider travel insurance when planning their trip to help protect and cover the costs of hospitalization or repatriation if required.
Some credit cards may already include travel insurance. Online travel insurance comparators are also useful in finding suitable offers.
FAQs
How much does a safari in Kenya cost?
Visitors can expect to pay between $800 to $1,100 per person per day.
When to go on a safari in Kenya?
Between July and September is the best time to go on a safari in Kenya, during the dry season.