The Indian Ocean archipelago of Zanzibar is a semi-autonomous island in political union with Tanzania, hence the unit of currency is that of Tanzania.
During a stay in Tanzania, guests will have to pay for accommodation, food, park entrance fees, activities and more upon arrival in Dar es Salaam, the main tourist hub. Understanding the best time to visit Zanzibar is useful as this can impact flight prices and availability.
Below, we detail the essentials on the Zanzibar currency and what is and isn't accepted.
What is the official Zanzibar currency?
The official currency of Zanzibar and Tanzania is the Tanzania Shilling (TZS), which is subdivided into 100 senti (cents in English).
Notes and coins
Visitors can expect to find the following denominations.
Notes of: 1,000, 2,000, 5,000 & 10,000 shilingi
Coins of: 50, 100, 200 & 500 shilingi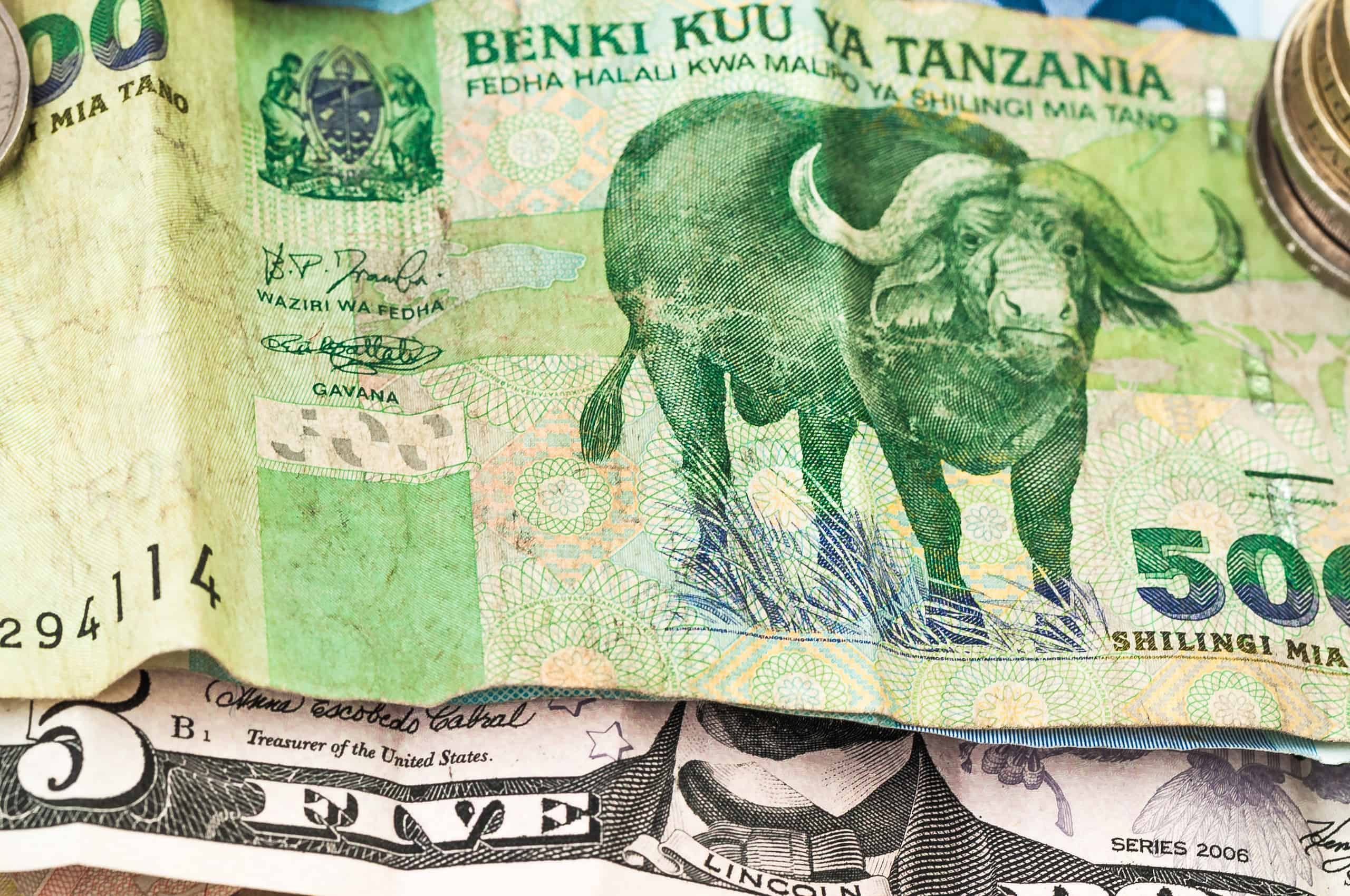 Shilling currency
The Tanzanian shilling replaced the East African shilling on 14 June 1966.
An amount in the Tanzanian shilling is written in the form of x/y, where x is the amount above 1 shilling, while y is the amount in senti. An equals sign or hyphen represents zero amount.
For example, 50 senti is written as "=/50" or "-/50", while 100 shilingi is written as "100/=" or "100/-". In common, daily use, the symbol TSh is used.
Older coins made from nickel brass and cupro nickel with denominations of 20 and 50 have since been updated. On 14 June 1966, the Benki Kuu Ya Tanzania (Bank of Tanzania) introduced notes for 5, 10, 20 and 100 shilingi (also denominated in shillings on the first series of notes).
What is the Tanzania currency exchange rate?
| Currency | TZS Shilling Conversion |
| --- | --- |
| 1 GBP | 3,120 Tanzania Shilling |
| 1 USD | 2,296 Tanzania Shilling |
| 1 EUR | 2,609 Tanzania Shilling |
| 1 DDK | 350 Tanzania Shilling |
Where do visitors exchange their money?
Visitors can only exchange money at the local banks, their new exchange bureau outlets and at the Post Office in Shangani in Stone Town.
The exchange bureaus inside the airport arrivals and departures halls are open 24/7. A CRDB exchange bureau is at the airport parking lot. Visitors should bring $100 and $50 notes for the best rates. Travellers can fly to Zanzibar via the island's main airport (ZNZ) for visitors wondering how to get to Zanzibar.
ZNZ airport is located 3.1 miles south of Stone Town, the main city on the island and a Zanzibar visa and certain vaccinations may be required to enter.
Credit cards in Zanzibar
The bigger hotels, restaurants and car rentals have credit card facilities. A surcharge of 5% is applicable.
Visitors should be aware however that at many places, credit cards are not accepted.
Visa is most widely recognized, followed by Mastercard (5% surcharge per swipe). Credit cards are a safe alternative to cash and are widely accepted in hotels, upscale souvenir stores and restaurants.
Diners Club is unheard of, and American Express is accepted at only a few establishments.
Cash machines in Zanzibar
ATMs: Visitors can only draw TZS with their credit card or a card with a Visa or Mastercard logo. There are 2 ATMs at the airport parking lot and some others in the main city Stone Town.
ATMs have a maximum payout of 400,000 TZS per withdrawal. Visitors can use your credit card multiple times until your daily withdrawal limit on their credit card is reached. This may require visiting different ATMs however.
Carrying a small amount of Zanzibar currency, the Tanzania Shilling (TZS) is recommended as back-up when paying for items where credit card facilities are unavailable in bars on the many superb beaches of Zanzibar and nearby islands of Pamunda, Pemba island, Chumbe and Unguja Island.
USD in Zanzibar
US dollars are the preferred currency in tourism circles. Hotels, guide's tips, tour payments, and even souvenir vendors accept USD, but can also take payment in Tanzanian shillings if this is all that visitors have.
Popular with newlyweds from the U.S. on a Zanzibar honeymoon safari, couples should note that most businesses that do accept US currency will not do so if it is torn or wrinkled. Similar advice applies when travelling to mainland Tanzania for a wildlife safari to the Serengeti or Ngorongoro Crater.
Notes must not be older than 2006, as local businesses will automatically reject these due to a past issue with counterfeiting.
FAQs
What currency does Zanzibar use?
Tanzania Shilling (TZS) is the main currency and $1 USD = 2,296 Tanzania Shilling (TZS)
Do businesses accept credit and debit cards in Zanzibar?
Yes, credit cards such as Visa and MasterCard are accepted at large establishments. There are many ATM cash machines in Zanzibar and can be used with Visa, Visa Electron and MasterCard.