Mikumi Park (NP) is a 1,247 sq. mile park in south central Tanzania. Located within the north of the Selous Game Reserve in the Morogoro region, it is bordered by Uluguru Mountains in the North and Rubeho Mountains to the south-east
Most visitors coming to Mikumi National Park (NP), the fourth largest national park in Tanzania, come to see the 'Big Five' large mammals and won't be disappointed.
During the rainy season, visitors can see many of these animals in herds as they migrate from flat lowlands to the heightened posts by the trees. Giraffes can be found eating in the acacia trees along the banks of the Mkata River where elephants seek them for their shade.
Why visit Mikumi National Park?
Safari in Mikumi NP
With almost guaranteed wildlife sightings, it makes an ideal safari destination for those without much time. Located just 185 miles from Tanzania's largest city Dar es Salaam, makes Mikumi National Park a popular option for weekend visitors from the city.
The open horizons and abundant wildlife of the Mkata Floodplain, the popular centerpiece of Mikumi, draws frequent comparisons to the more famous Serengeti Plains.
Visitors on safari game drives will find lions surveying their grassy kingdom, gazing at buffalo herds migrating below as well as the flattened tops of termite mounds.
Giraffes forage in the isolated acacia stands that fringe the Mkata River, islets of shade favoured also by Mikumi's elephants.
Criss-crossed by a good circuit of game-viewing roads, the Mkata Floodplain is perhaps the most reliable place in Tanzania for sightings of the powerful eland, the world's largest antelope. The equally impressive greater kudu and sable antelope haunt the miombo-covered foothills of the mountains that rise from the park's borders.
In order to get a good look at the world's biggest antelope, the eland, head over to the Mkata Floodplains from the game viewing roads. This is the most reliable location to watch elands in Tanzania, but it also offers sightings of kudu and sable antelope who populate the "miombo" covered hillsides along the limits of the park.
Accommodation is also available with well priced lodges in the surrounding area.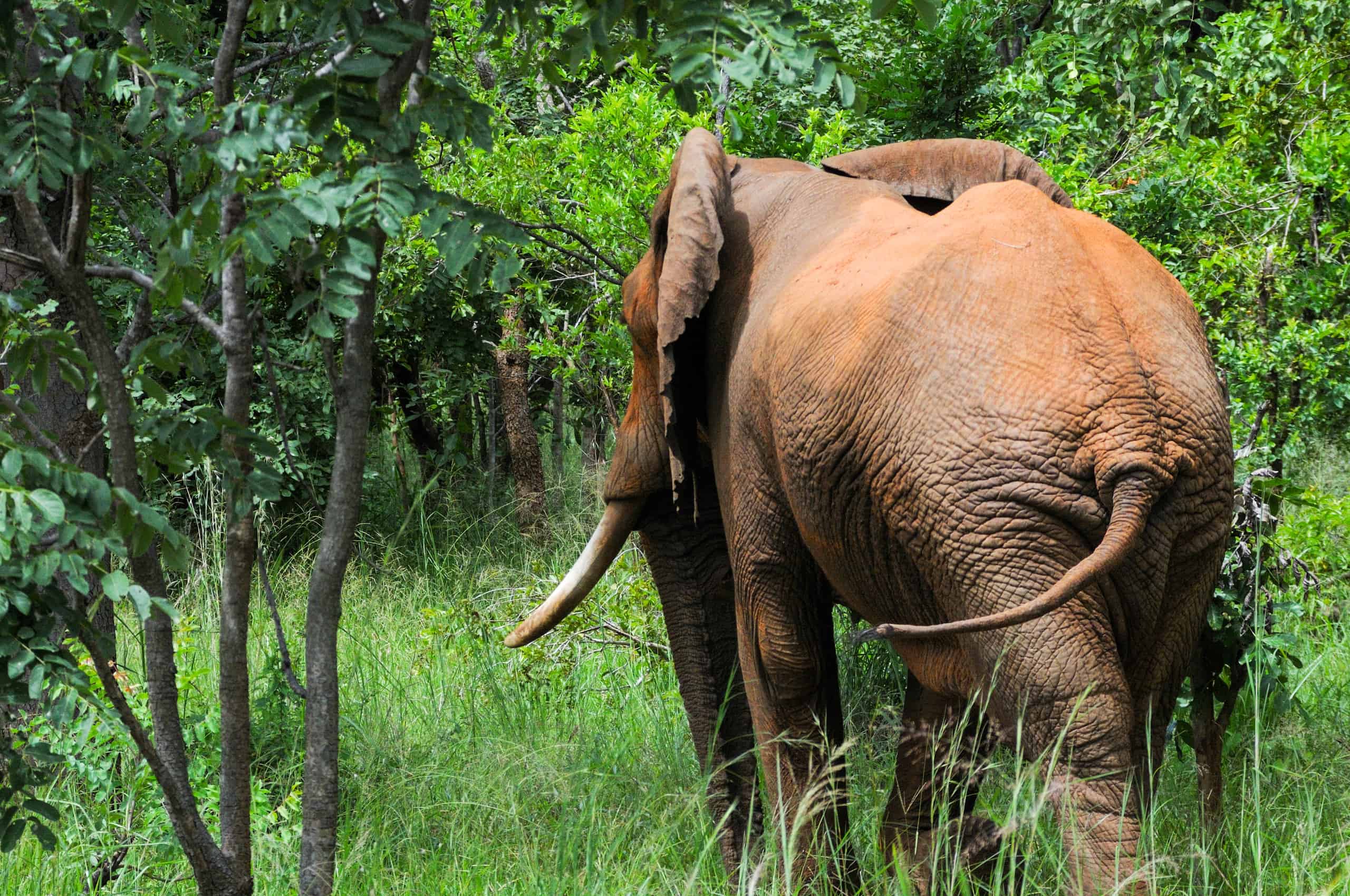 Animals
The park is well-known for its population of elephants, giraffes, buffaloes, zebras, elands, greater Kudu, wildebeest, roan and sable antelope, buffalo, Burchell's zebra, sable, eland, Liechtenstein's hartebeest, spotted hyena and yellow baboons.
Predators include large numbers of tree-climbing lions, leopards, wild hunting dogs and black-backed jackals.
It is also common to see lions and sometimes giraffes and leopards along the Tanzania-Zambia highway, especially in the evening or night.
In the two pools north of Mikumi's main park gate, hippos are frequently joined by flocks of open-billed storks and other waterbirds.
The surrounding mountains and hills bring compelling natural beauty with addition to superb light, making it a wonderful venue for wildlife photographers. Zebra, wildebeest, impala and buffalo can be found on the grassy plains.
Lions, which prey on these animals, share the same area and can occasionally be spotted. Giraffes browse leaves from the isolated acacia trees that fringe the Mkata River whilst the small islands of shade provided by these acacias are also favored by elephants.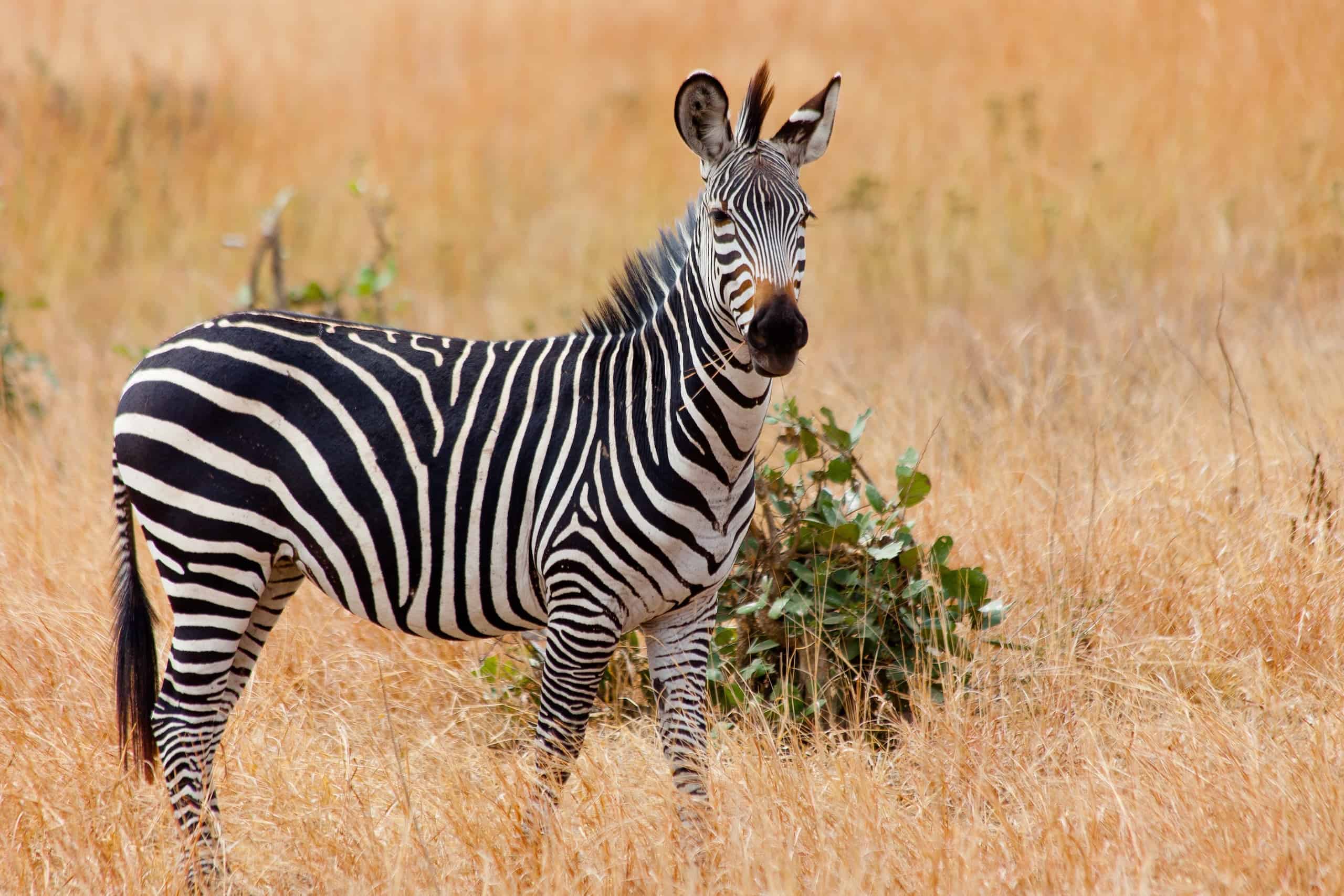 Birds
More than 400 species of birds have been recorded here including Eurasian migrants such as red billed oxpecker, marabou stork and lilac breasted roller, which stays between October and April.
There are more interesting bird species in the Miombo woodland, for example, Shelley's double collared sunbird, pale billed hornbill and violet-crested Turaco as well as violet-backed starling, yellow-throated longclaw and the bateleur eagle.
Other activities at Mikumi NP
There are multiple activities and things to do in Tanzania that can be added to your safari including walking safaris. Here are some other activities which visitors can consider during their visit:
Mikumi walking safari: Explore the African safari experience with a local guide on a day trip walking safari, an authentic and economical means of exploring the wildlife and local viewing points including the vuma trail and Kikogoba trail.
Bird tours: With an incredible range of birds to view including the Zanibar red bishop and the yellow throated longclaw, many visitors come just for the birding park tours, a special experience with colorful common residents such as the lilac-breasted roller.
Picnic: Experience a relaxing lunch whilst on a game drive with picnic sites located in Mkata plains and Kusungura.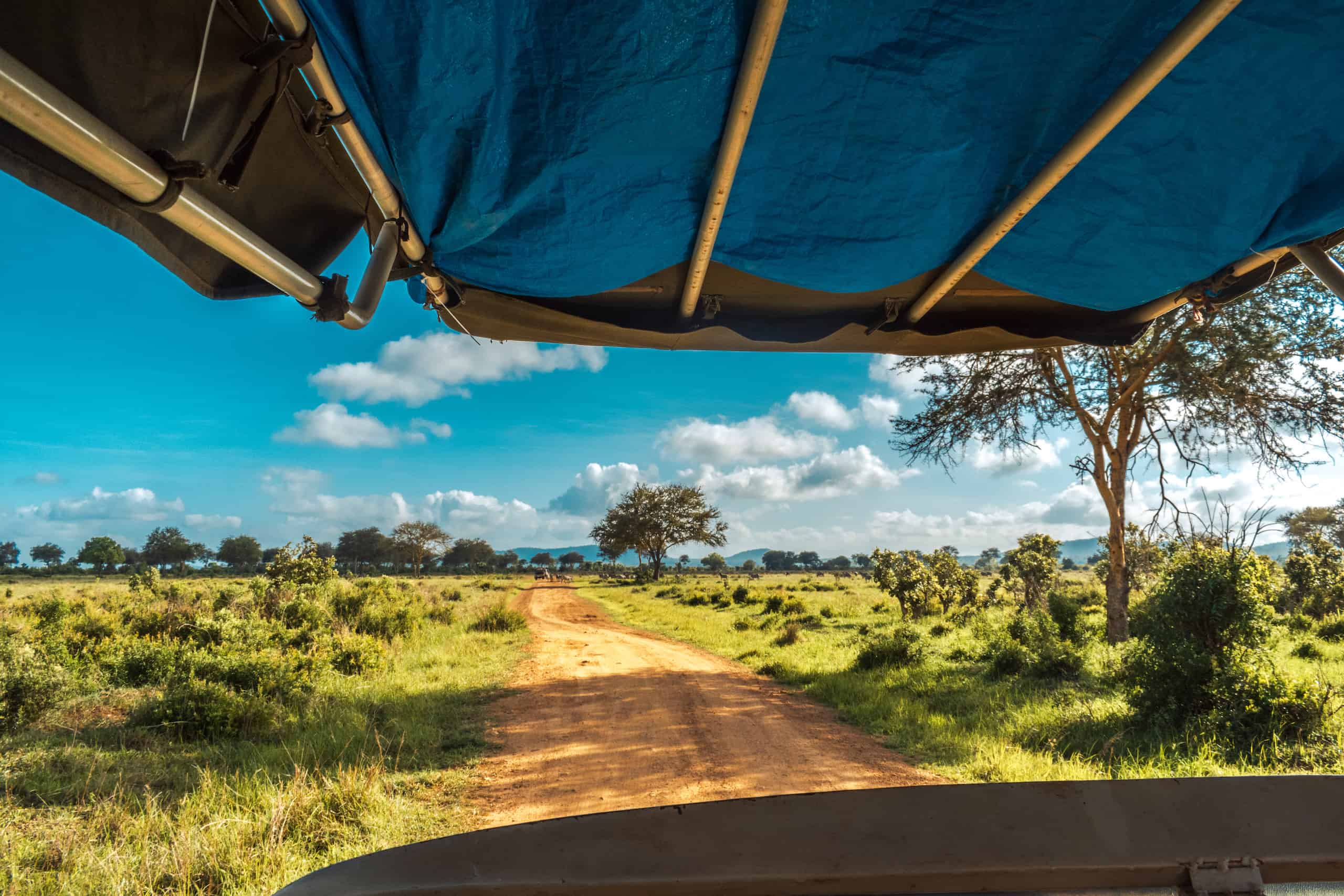 How to get to Mikumi National Park?
By Flight
Safaris to Mikumi usually start from Tanzania's east coast city and are popular with visitors from South Africa. From there, Mikumi NP is a 4 hour drive.
International flights into the country arrive into Dar es Salaam (DAR) airport for visitors wondering how to get to Tanzania. DAR airport is located 18km south of Dar Es Salaam and a Tanzania visa and certain vaccinations may be required to enter the country.
By Road
Ruaha is 200 miles away by road and the drive will take almost 5 hours.
Tariffs & Regulations
Entrance fee
Prices per day:
USD $20 per adult to enter
USD $10 per party at Udzungwa mountains for the daily guide fee. An armed ranger is required for longer hikes, costing $20 per party.
Carrying a small amount of Tanzanian currency, the Tanzania Shilling (TZS) is recommended as back-up when paying for items where credit card facilities are unavailable. Visitors can also review further details on overall Tanzania safari prices here.
Regulations
Visitors must respect the rules of the park including the flora and fauna. Details will be provided at the park entrance gate.
Accommodation at Mikumi National Park
Mikumi NP offers a variety of accommodation options including lodges.
Lodges
Lodges at Arusha NP for visitors to choose from include:
Vuma Hills
Mikumi adventure lodge
Tan-Swiss lodge
Mikumi safari lodge
Newlyweds may also indulge on a Tanzania honeymoon safari or a luxury safari where they'll receive a lot of extra pampering and top notch service, ensuring they feel all the love on a Tanzania safari.
Camps
Safari camps at Mikumi NP for visitors to choose from include:
Camping
2 camping areas are available, 1 public and 1 private. The campsites in the public sector are named 1, 3 and 5 and are located in Vuma Hills and Mkata Plains with bathrooms and toilets available. The private campsite in the Vuma area is known as Campsite 4.
Bars/restaurants/amenities
Lodges will typically have all meals and drinks included in the lodge package.
Useful information
Geography: Located in south central Tanzania, visitors typically fly into Dar es Salaam city on the east coast, Tanzania's largest city. Tour operators can pick guests up directly at their airport and make the 4 hour drive to Mikumi.
Weather: Day-time high temperatures range from 26C/79F to 31C/88F with the last of the rain falling in May.
Best time to visit: Wildlife viewing in Mikumi is fine throughout the year, the best time to visit however is from late June to October (the Dry season).

At this time vegetation is thinner, and animals gather around waterholes.
The end of the Dry season (September and October) is particularly rewarding as big herds of animals come to drink at the last sources of water.
Understanding the best time to visit Tanzania is useful as this impacts flight prices and availability.

Health: Visitors should seek medical advice from their doctor and consider antimalarial medication.
FAQs
Where is Mikumi National Park located?
Located in south central Tanzania, visitors typically fly into Dar es Salaam on the east coast, and make the 4 hour drive to Mikumi. 
How much is the entrance fee to Mikumi National Park?
USD $20 per adult and USD $10 per party at Udzungwa for the daily guide fee. 
What animals will visitors see?
Visitors can expect to find tree climbing lions, elephants, giraffes, buffaloes, zebras, elands, greater Kudu, wildebeest, roan and sable antelope, buffalo, Burchell's zebra, sable, eland, Lichtenstein's hartebeest, spotted hyena and baboons.