During a stay in Kenya on the east African continent, guests will have to pay for accommodation, food, park entrance fees, activities and more upon arrival in Nairobi.
Below, we detail the essentials on the Kenya currency and what is and isn't accepted.
What is the official currency of Kenya?
The official currency of Kenya is the Kenyan Shilling (KES), which is subdivided into 100 cents.
Notes and coins
Visitors can expect to find the following denominations.
Notes of: 50, 100, 200, 500, 1,000 shilings
Coins of: 1, 5, 10 & 20 shilings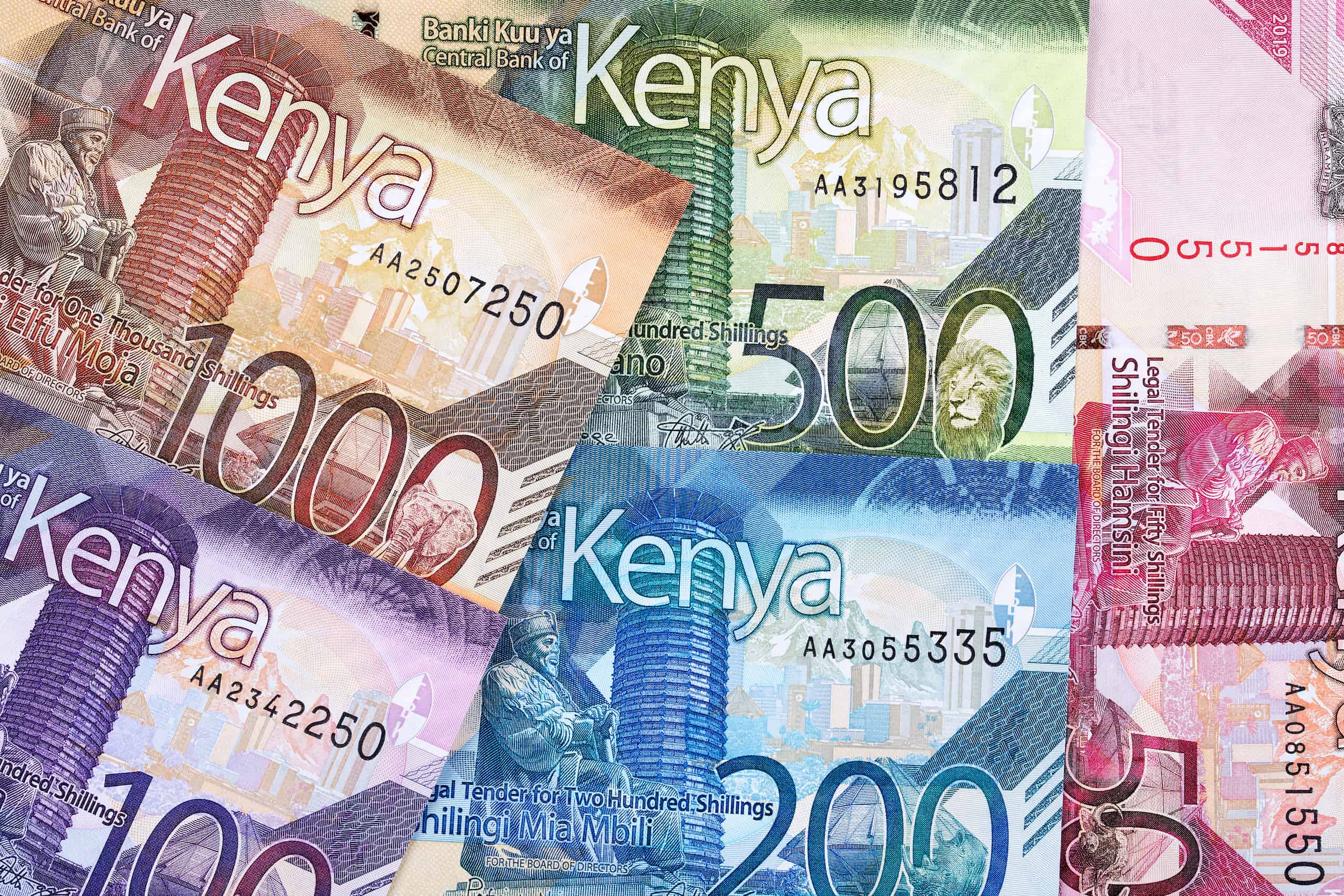 Shilling currency
The official currency in Kenya is the Kenyan shilling, not to be confused with the Tanzania and Ugandan shillings, which are different currencies.
Kenyan shillings can be used to pay for most things although U.S. dollars are accepted by airlines and some large hotels, and can be used to pay national park entry fees.
Generally, visitors will have paid all lodging and transport costs in advance in order to secure their reservation at safari lodges, camps, and resorts. Guests also typically need to pay for any tours or operator costs in advance.
However, carrying some Kenyan shillings will be useful for tipping, shopping, restaurant and bar visits, and incidental expenses that might occur.
When leaving the country, it's worth noting that Kenya doesn't allow the export of their currency. Visitors should therefore plan to spend the Kenya currency they have before their departure home.
What is the Kenya currency exchange rate?
| | |
| --- | --- |
| Currency | KES Shilling Conversion |
| 1 GBP | 153 Kenyan Shilling |
| 1 USD | 113 Kenyan Shilling |
| 1 EUR | 128 Kenyan Shilling |
| 1 INR | 1.52 Kenyan Shilling |
Where do visitors exchange their money?
Currency and traveler's checks can be exchanged at the major banks, exchange bureaus, and some hotels.
Airports in Nairobi and Mombasa have 24-hour exchange services. The easiest currencies to exchange are U.S. dollars, British pounds and euros.
Paying with cash in Kenya
When shopping in Kenya, cash is key. Every establishment accepts cash (in Kenyan shillings and some places in US dollars) and smaller bills (50, 100, 200 notes are preferred for general buy and sell of goods).
Foreign travelers can also pay using mobile money payment platforms such as M-Pesa. Mpesa is the most commonly used mobile money platform in Kenya. M-pesa is used for everything in Kenya from sending money, paying bills, buying goods to withdrawing cash.
All you need is a Safaricom sim card and your passport. Registration is free at any Safaricom outlets. Once your sim card has been registered, you can easily activate your M-pesa.
Mpesa is convenient since you'll pretty much find it everywhere in Kenya including the most rural parts of Kenya.
How to add money to your M-pesa account
You can either withdraw money from your bank account to your M-pesa account or deposit money directly to your mpesa account at Mpesa agents. Visitors must always have their passport for you to get any services at mpesa agents.
Other mobile money payment methods in Kenya include Airtel money and T-kash.
Credit card payments in Kenya
Credit cards are accepted at most supermarkets, high-end restaurants and businesses, and gas stations but that's basically it. Outside Nairobi and Mombasa very few places will accept payment by credit card. Guests also won't find any ATMs outside towns.
Most commonly accepted credit cards in Kenya: Visa and Mastercard. American express is also available but accepted at very few places.
Some small camps may not have credit card facilities and will ask to settle outstanding accounts in cash. Guests are reminded to make inquiries prior to their trip.
Cash machines in Kenya
The easiest and best way to get cash away from home is from an ATM (cash machines). Most banks in Kenya and Tanzania have ATMs, and they are increasingly being installed in petrol stations in Nairobi and Mombasa.
They take four-digit PINs. However in remote regions, ATMs are few and far between. Overseas withdrawals may also incur additional fee by your home bank.
USD in Kenya
In Kenya, dollars are largely used in business with airlines and large hotels. The easiest currencies to exchange are U.S. dollars, British pounds, and euros. Try to carry bills that are relatively new, as banks in Kenya have been known not to accept older U.S. bills.
The vast majority of safari destinations and upmarket resorts and hotels in Kenya quote their prices in dollars (and, in some instances, euros or sterling).
FAQs
What currency does Kenya use?
Kenya Shilling (KES) is the main currency and $1 USD = 113 Kenyan Shilling (KSH)
Do Kenyan hotels accept credit and debit cards?
Most lodges and higher-end shops accept credit cards including Visa and MasterCard.