Meru National Park is a Kenyan national park located east of Meru, 350 km from Nairobi. Covering an area of 870 km², it is one of the best known national parks in Kenya. The rainfall results in tall grass and lush swamps.
Brilliant on a magnificent scale, the Meru and Kora sister parks feature luxuriant jungle, coursing rivers, verdant swamp, khaki grasslands and gaunt termite cathedrals all under the sky's great blue bowl.
Little visited and utterly unspoilt, few places are comparable to the remote and rugged atmosphere found here.
Why visit Meru National Park?
Meru National Park safari
There are plenty of great things to do in Kenya and this park defines Kenya at its most untamed and least spoilt. Meru National Park was established in 1968 and is referred to as a 'remote and rugged wilderness'.
The area is famed for its connection to the orphaned lioness Elsa, who was hand-reared here by George and Joy Adamson, who subsequently wrote the popular non-fictional book Born Free.
Thick forests grow along the park's many watercourses and safari visitors will feel like a true explorer, navigating dirt roads through the wilderness.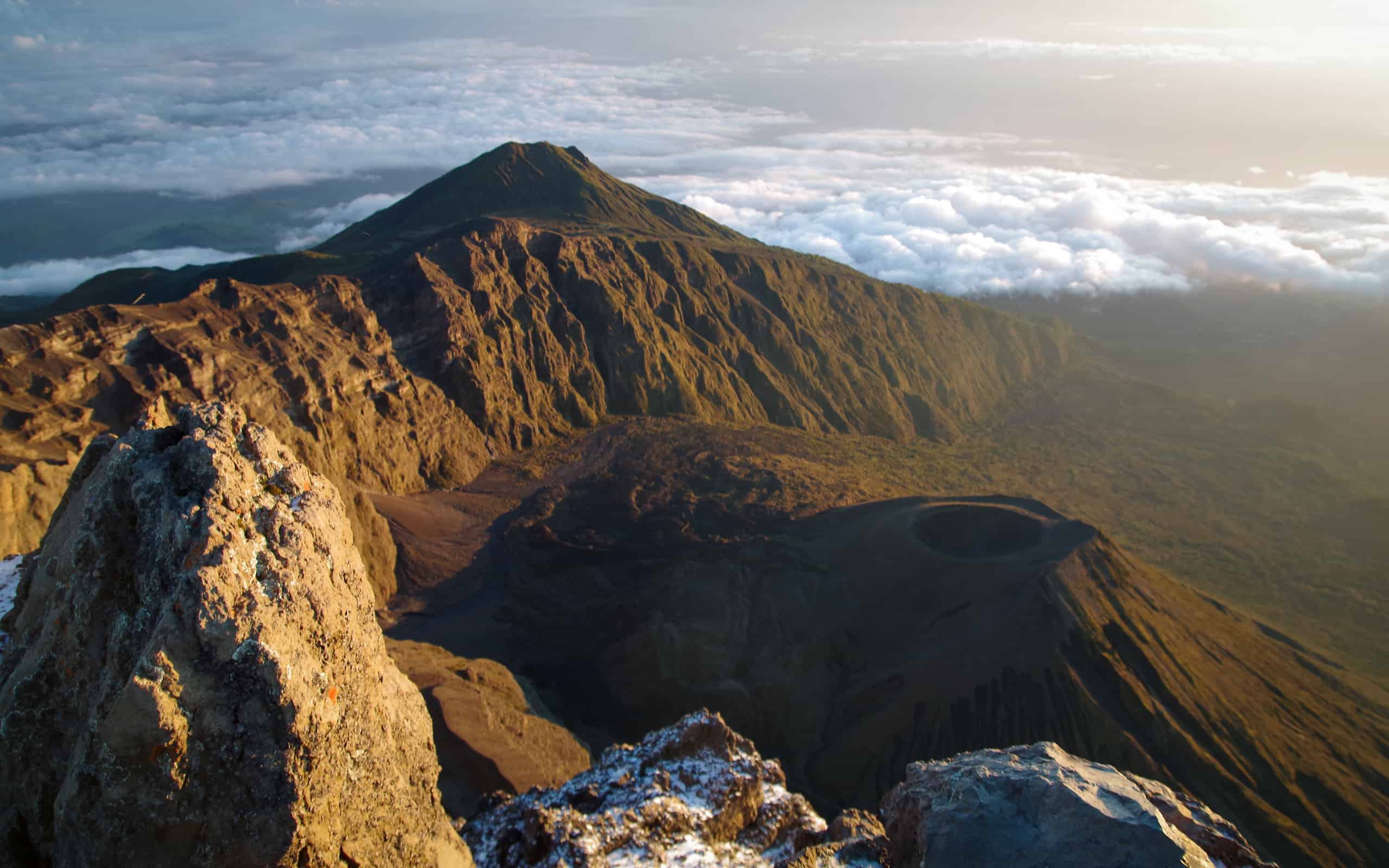 Animals
Meru offers good overall wildlife viewing and is home to the Big Five. Elephants are particularly common and relaxed. Big cat sightings are hit-and-miss and visitors will also see the Grevy's zebra, cheetah, leopard, hippo and buffalo.
There is a chance of spotting a white or black rhino in the drive-in rhino sanctuary. Hippos and Nile crocodiles are common along the Tana River.
Animals regularly sighted here include Somali ostrich, Beisa oryx, gerenuk, Grevy's and common zebra, reticulated giraffe and both greater and lesser kudu, while the predators include lion, leopard and wild dog.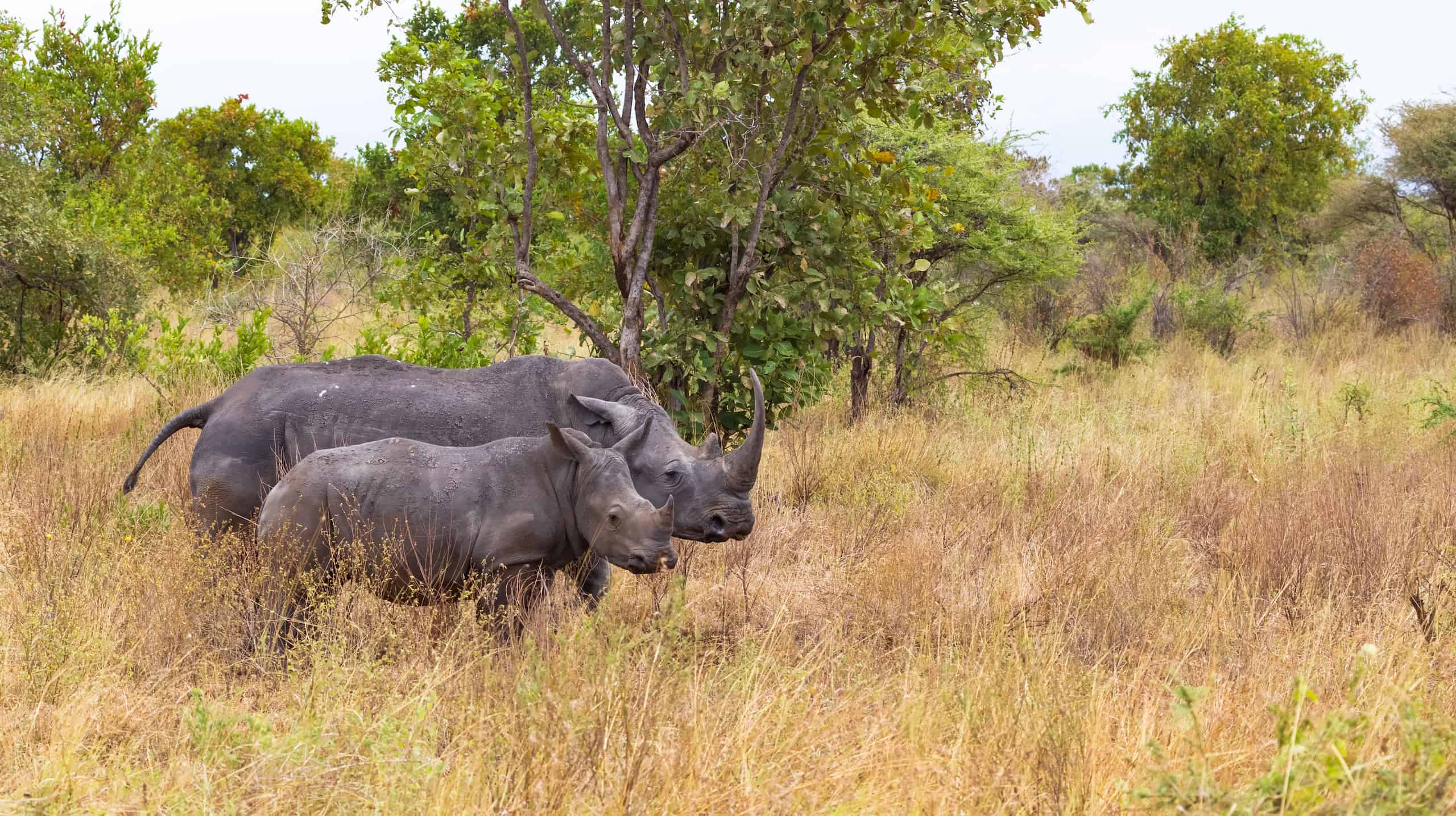 Birds
Over 427 bird species have been recorded here including the Pel's fishing owl.
Trees
The park provides visitors with a variety of nature encounters including jungle, grasslands, swamps, rivers, and landscape with an abundance of termite-created mounds. The Kenyan Wildlife Services describes Meru as "Complete Wilderness."
The northern section of the park features rainforest with the majority of the park covered in an array of density with bushes and grasslands. The famous Acacia trees that Africa is known for are all found in much of the park as well as doum palms.
Other activities at Meru National Park
Here are some other activities which visitors can consider during their African safari experience in Meru National Park:
Meru Safari Walk: Explore the nature wildlife on foot, an authentic and economical means of exploring wildlife in Meru National Park
Photography safari tours: Visitors on a photo safari can share a photography tour with like-minded individuals and capture their favourite moments.
Sightseeing tours: Go visit the grave of Elsa the Lioness, see Black and White Rhinos in the Rhino Sanctuary, explore the views of Mount Kenya and the Rivers and riverine habitats by Adamson Falls.
Visitors often enjoy combining their safari adventure with some quiet downtime on Kenya's best beaches, a perfect end to their African adventure.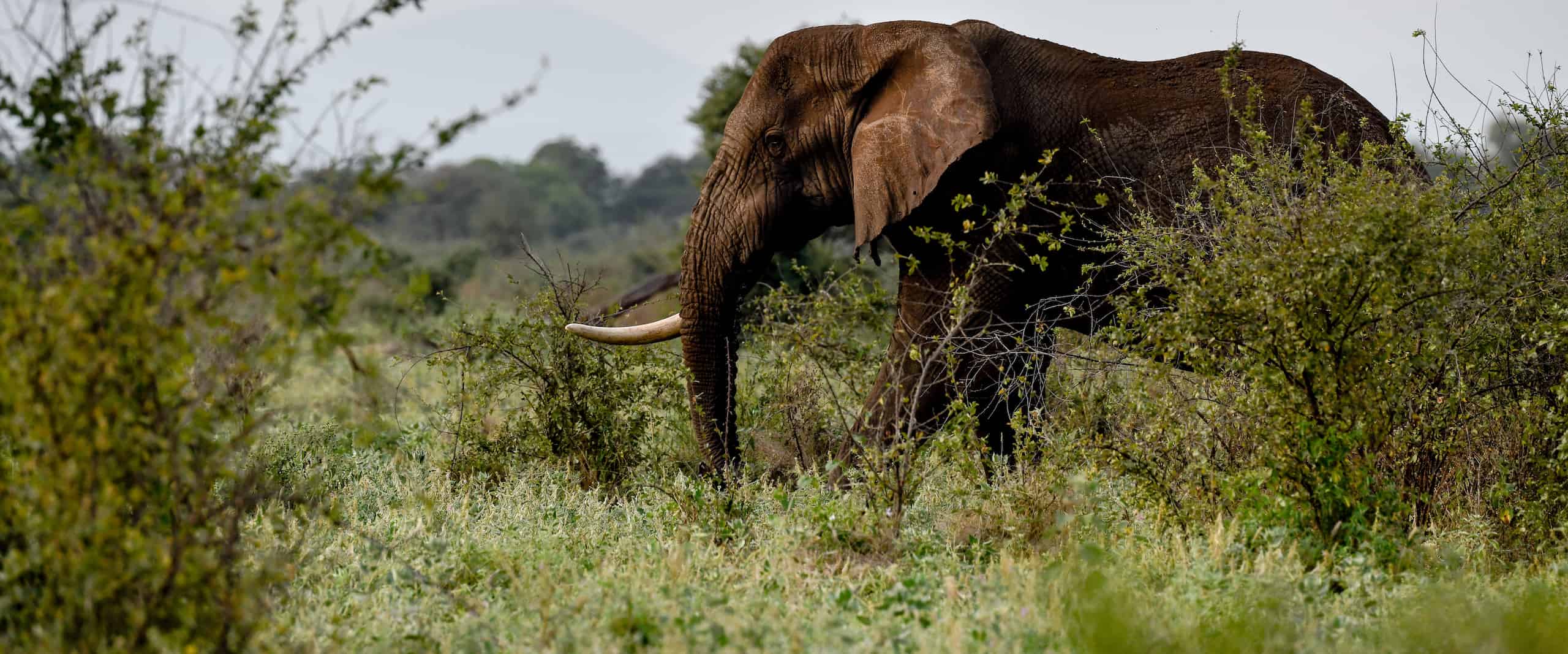 How to get to Meru National Park?
By Plane
There are daily scheduled flights from Nairobi to one of two airstrips inside the park. It is also possible to organize a private charter from any other park, or Nanyuki. The distance from Samburu NP is about 150km/93mi and the driving time is about 2½ hours.
Transport links to Nairobi are very good as this is East Africa's main transport hub. International flights arrive in Jomo Kenyatta International Airport (NBO), 15km/9mi southeast of Nairobi for visitors wondering how to get to Kenya.
NBO airport is located 15km/9mi southeast of Nairobi and a Kenya visa will most likely be required to enter the country.
By Road
Meru National Park is located 355km/220mi northeast of Nairobi and 60km/37mi east from Meru town.
Tariffs & Regulations
Entrance fee
Many factors impact Kenya safari prices including the cost of the park entrance fee. Prices per person per day:
USD $52 per adult non resident per day
USD $20 per child
The gates into Meru National Park open at 6am and close at 6pm.
Regulations
If you keep to park rules, you can stay with the animals as long as they are not disturbed by your presence.
Accommodation at Meru National Park
Rates mainly depending on the season and type of accommodation. Carrying a small amount of Kenyan currency, the Kenya Shilling (KES) is recommended to pay for groceries and smaller items where credit cards aren't accepted.
Lodges
Lodges are exclusive and luxurious with views amongst the most spectacular in the world along with world-class service, incredible food, all luxury amenities, simply ideal for the perfect luxury location.
The classic tented Offbeat Meru Camp is situated on the edge of Meru's reserve, whilst Elsa's Kopje Lodge is located opposite George Adamson's original campsite and offers more luxurious cottages.
Campsites
There are a number of affordable camping sites offering cheaper camping options for travellers on a budget including Bwatherongi Public Campsite & iKWETA Safari Camp.
Campervan
Guests on a safari game drive by themselves in a campervan can make significant savings by sleeping in their vehicle.
Bars/restaurants/amenities
Lodges will typically have all meals and drinks included in the lodge package.
Useful information
Geography
Located 2.5 hours drive north-east of Nairobi, a Kenya safari in Aberdare National Park is often combined with a trip to Samburu National Reserve and Masai Mara.
Weather
Meru has a hot, arid climate. Temperatures are fairly uniform through the year. Daytime temperatures are around 32°C/90°F, and at night temperatures fall to about 17°C/63°F.
Best time to go
Understanding the best time to visit Kenya is important as this will impact accommodation, flight prices, availability and the weather that visitors can expect on their safari vacation. gThe long cool-dry season from July to October is widely-recognized as the best time to visit Meru National Park.
Health
Meru lies at low altitude and malaria is present, especially in the Wet season. Precautions including long trousers and DEET spray are recommended. Visitors can find further information on Kenya vaccine details here.
FAQs
Where is Meru National Park located?
Located 2.5 hours drive north-east of Nairobi, a Kenya safari in Aberdare National Park is often combined with a trip to Samburu National Reserve.
How much is the entrance fee to Meru National Reserve?
USD $52 per adult and USD $20 per child. 
What animals will visitors see at Meru National Reserve?
Visitors to Meru will see the Big Five and Grevy's zebras, elephants, Bohor reedbucks, hartebeests, pythons, puff adders, cobras, buffalos.