An incredible country with wild landscape, incredible migration safaris, stunning Indian ocean views and rich biodiversity, Kenya is a stunning destination with so much to see.
Below, we've detailed the best things to do in Kenya including free things to do in this beautiful part of East Africa.
Kenya regions to visit
Cities and places of interest in Kenya
Kenya has a population of 54 million people, with the capital Nairobi home to over 4.4 million people, often the point of departure and arrival for travel to Kenya thanks to its international airport (NBO) for visitors wondering how to get to Kenya. Tourists will typically have to obtain a Kenya visa and be aware of the Kenya vaccine requirements in order to enter the country.
Whilst in East Africa, visitors should be aware of the best time to travel to Kenya to take advantage of the incredible parks, cities and history on offer.
Located in the south of the country close to Tanzania, Nairobi is home to East Africa's leading financial hub as well as numerous hotels, shops, restaurants and nightlife and safari connections to Masai Mara National Park and the Serengeti National Park in Tanzania.
Nairobi has plenty of attractions for visitors including taking the Nairobi Safari Walk, an elevated wooden boardwalk winding through a safari park with lions, rhinos, cheetahs and leopards.
Visitors can also shop at the Maasai Market, visit the Village Market, dine at the Carnivore, head go-karting on Lang'ata Road and view art items in the Kenyan Art Collections.
On the east coast lies the city of Mombasa, another key entry point into Kenya via Moi International Airport (MBA).
Amongst the best things to do in Mombasa are its beautiful beaches and world-class beach resorts, walking around the Old Town Fort Jesus, Haller Park and Mombasa Marine National Park.
Kisumu in the south-west is Kenya's third largest city and visitors often enjoy seeing the Town Clock, exploring Kisumu Museum, Dunga Beach & Wetlands as well as visits to Kisumu Impala Sanctuary and Hippo point.
Nakuru is a city some 66 miles from Nairobi and home to Lake Nakuru, one of the Rift Valley soda lakes, which forms part of the Lake Nakuru National Park. The park has large numbers of flamingoes that can be seen foraging in the shallow lake.
Apart from the animals, numerous other sites of interest are accessible from Nakuru. These include Menengai Crater, a dormant volcano.
Eldoret, Kenya's fifth largest city and largest in the North Region and Malindi is the second largest urban centre in the Coastal Region.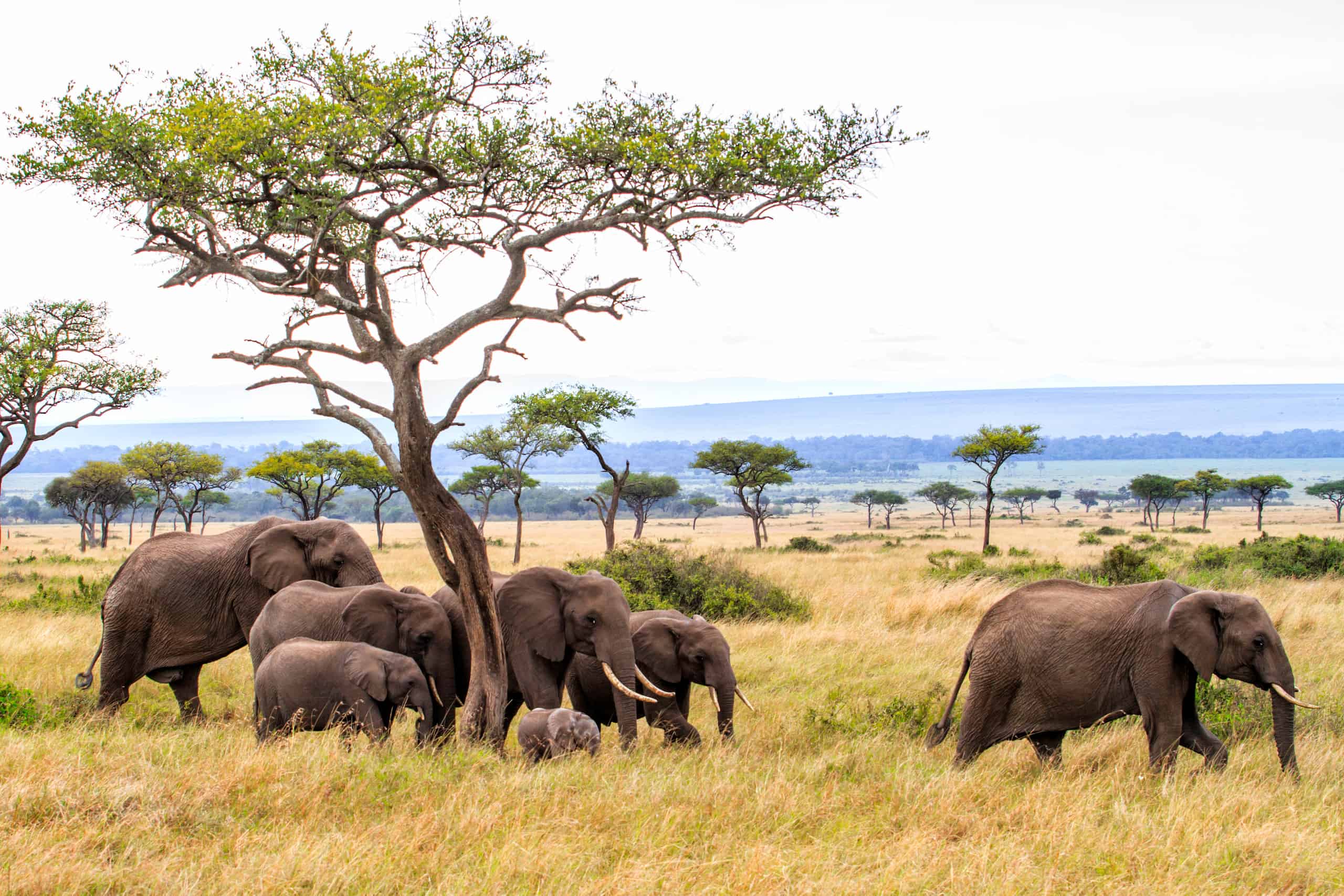 Kenya safari: The main event
Widely known as the 'home of the safari', Kenya's has long welcomed visitors to experience its incredible wildlife and has a vast network of 24 national parks, 15 national reserves, 6 marine parks, and private conservancies.
The choice can be overwhelming when it comes to visiting Kenya's national parks for safari enthusiasts, a small complaint to have for wildlife lovers.
Kenya boasts the Masai Mara National Park, renowned for its abundant wildlife and annual Great Migration. It is a country brimming with romance, thrill and adventure – nothing says "classic safari" quite like a Kenyan safari.
A Kenyan safari is also of the most unspoiled places on earth, bringing visitors up close and personal with Africa's most sought-after wildlife.
Our comprehensive Kenya Safari guide and Kenya safari prices are useful resources in helping visitors to plan and budget for their trip.
The 3 Best Parks and Reserves to Visit in Kenya
All the parks and reserves in Kenya have their own unique draw and offer something different and unique. However, a safari visitor to Kenya should take in the following must-see parks on their safari trip:
Masai Mara National Reserve
Nestled in the Great Rift Valley, the world-famous Masai Mara Game Reserve encompasses a breathtaking 1,510 square kilometres of the scenic patchy landscape of dotted acacia trees in sprawling grasslands, extensive marshes and swamps, and a mighty Mara river.
It is home to the Great Wildebeest Migration where millions of wildebeest along with thousands of zebras, impalas, elands and gazelles thunder across the East African plains in search for better grazing while facing a series of predator dangers.
The dramatic migration ensues around October to early November in the Mara. Other than that, the reserve remains to be a quintessential year-round safari destination.
It features an incredible abundance and diversity in wildlife including the famous Big Five, as well as over 470 bird species.
In the 2018 World TravelAwards, Masai Mara Game Reserve has been awarded as Africa's leading national park.
Amboseli National Park
Herds of elephants against a backdrop of the world-renowned snow-capped Mount Kilimanjaro. This is exactly what visitors can expect at Amboseli National Park, a park centred around Observation Hill and home to over 50 mammal species and more than 400 bird species.
It also hosts some of the largest tuskers on the planet as well as one of the most incredible elephant herds in the country.
For ease of travel, visitors can easily reach Amboseli from Nairobi by air or road. By road, this will take about 4 hours.
Also, in Amboseli, visitors won't only be able to go on a game drive on the floor of Africa's highest peak, Mount Kilimanjaro, visitors will also be able to easily go on an exciting trek up the iconic mountain.
Lake Nakuru National Park
Popular for its massive flocks of vibrantly colored flamingos by its soda lake, Lake Nakuru National Park has always been a tourist day-trip favourite.
It offers an unspoiled landscape that features a shallow soda lake and a scenic waterfall surrounded by a wooded and bushy grassland.
Visitors can find 56 mammal species in the area including lions, white rhinos, waterbucks and baboons as well as abundant arrays of birdlife including waterbirds and flamingoes on top of the 448 other bird species.
Because of its beautiful landscape that allows spectacular views of its rich avifauna, Lake Nakuru has been known as a "Birder's Ultimate Paradise."
Activities around this park include game drives, walking safari, night game drives, cruise on Lake Naivasha and hot springs at Lake Bogoria.
Other things to do in Kenya
Other places worth a visit on your trip to Kenya include:
Mount Kenya National Park
Mount Kenya National Park is a UNESCO World Heritage Site that covers Mount Kenya as well as its surrounding environment that provides habitat for wild animals including elephants, Cape buffaloes, and monkeys.
Africa's second highest peak offers diverse landscapes including forests, alpine vegetation, hot springs, streams and a permanent glacier at the top – something that's incredibly rare for a mountain that stands only 16km from the Equator.
Nairobi National Park
Nairobi National Park is perhaps the only wildlife park in the world that guests can visit by taxi or bus. It encompasses vast open rolling grassland studded with acacia bush and a wide variety of wildlife that includes lions, leopards, cheetahs, black rhinos, hyenas and giraffes.
It also offers a backdrop of the city. So if guests are in Nairobi for just a couple of hours and want to explore the wild, Nairobi National Park is always a good idea.
Tsavo East & West National Parks
Tsavo parks are vast and wild. It is divided into two regions: Tsavo West and Tsavo East, with the latter more developed but less accessible than the other.
What makes Tsavo so famous is the common sighting of elephants bathing in red dunes and playing in the Galana river.
Safaris in Tsavo are unique in that visitors can also get to be closer to the crocodiles and hippos through an underwater glass tank.
Visitors can also do other unique and exciting activities such as exploring caves, go to Mzima Springs, climb the Roaring Rocks and even trek a lava flow.
Meru National Park
Guests looking into having a very intimate safari experience will be in their element.
It is a relatively smaller and quieter option that is highly recommended to be reached by air travel, but it guarantees plenty of tall grass and greenery as well as prolific wildlife that's ample enough to satisfy any craving for a wildlife adventure.
Meru National Park also features streams and rivers, giving the place an even more romantic vibe. Among the wealth of wildlife in the park are black and white rhinos, which are super easy to spot around.
Samburu Game Reserve
No list of best parks in Kenya will ever be complete without Samburu Game Reserve. It doesn't only boast of a breathtaking landscape and unique ecosystem, it also displays an incredible wildlife concentration albeit its small size.
These animals include the famous Big Five, all other large cats plus a myriad of unique animals that only thrive in the Samburu and Laikipia plains such as reticulated giraffes, long-necked gerenuks, and Beisa orynx.
Samburu Game Reserve is a 5-hour drive from Nairobi. It is also the place in the 1960s where 160 fossil remains of Homo Habilis and Homo Erectus were discovered.
One of the most popular activities in this park is camel safaris and a visit to the Samburu tribe is always a highlight of any trip.
Hell's Gate National Park
Named for the intense geothermal activity within its boundaries, the Hell's Gate National Park is a remarkable quarter of the Great Rift Valley known for its wildlife, scenery and Maasai Cultural Center, providing education about the Maasai tribe's culture and traditions.
Mombasa Island
These animals include the famous Big Five, all other large cats plus a myriad of unique animals that only thrive in the Samburu and Laikipia plains such as reticulated giraffes, long-necked gerenuks, and Beisa orynx.
Samburu Game Reserve is a 5-hour drive from Nairobi. It is also the place in the 1960s where 160 fossil remains of Homo Habilis and Homo Erectus were discovered.
Chale Island
Chale Island is located at the northern end of Msambweni Bay in Kwale County. Chale is known for its sacred Kaya, which means place of worship. Its location in the South East of Kenya makes it an ideal location to spend a holiday.
Chale has breathtaking scenery and rich historical background. Visitors will find its laidback lifestyle quite irresistible. It has a cold climate perfect for the holidays.
Takawiri Island
Takawiri is located at Kenya's west coast and boasts natural diversity and rich culture. It gives visitors a wide range of activities that make it an ideal destination in Kenya. Lake Victoria has many adorned islands and Takawiri is one of them.
Other activities in Kenya
Kenya also has many other activities that visitors can add on during their safari vacation.
Luxury safari lodges
With excellent wildlife viewing and lodges with incredible design and décor, Kenya is home to some of the African continent's most supreme luxury lodges with beautiful, modern suites, well trained staff and excellent food.
Sleep under the stars
This extraordinary, experiential sleep out, under the stars is a truly amazing encounter. Eco-friendly boutique lodge provide specialised stargazing tents offering prolific views of the twinkling night sky.
Walking safaris
Explore the wildlife and wilderness via a guided walking tour, an authentic means of exploring wildlife in Kenya.
Scuba Dive in Mombasa
Kenya is recognized as one of the top three dive sites on earth. The coral reef on the Kenyan coastline traverses a distance of 143 miles from Shimoni to Malindi, with some of the most pristine dive sites in the world and the second largest barrier reef on the planet.
Mombasa Marine Park should not be missed.
Explore Mombasa Old Town
Old Town is an area of Mombasa covering an area of 180 acres, a beautiful area with winding streets and a rich history with a mix of inhabitants with settlers from local, Arab, Asian, Portuguese and British origins.
Fishing
Practice fishing with the expertise of local fishermen, an experience at the heart of traditional cultures aboard a dhow on the Lamu Island Archipelago.
Giraffe Manor
The only place in the world where guests can feed and photograph giraffes over their breakfast table, view them from their front door and peer at them from their bedroom window, a spectacular experience with guided walks through the surrounding forests.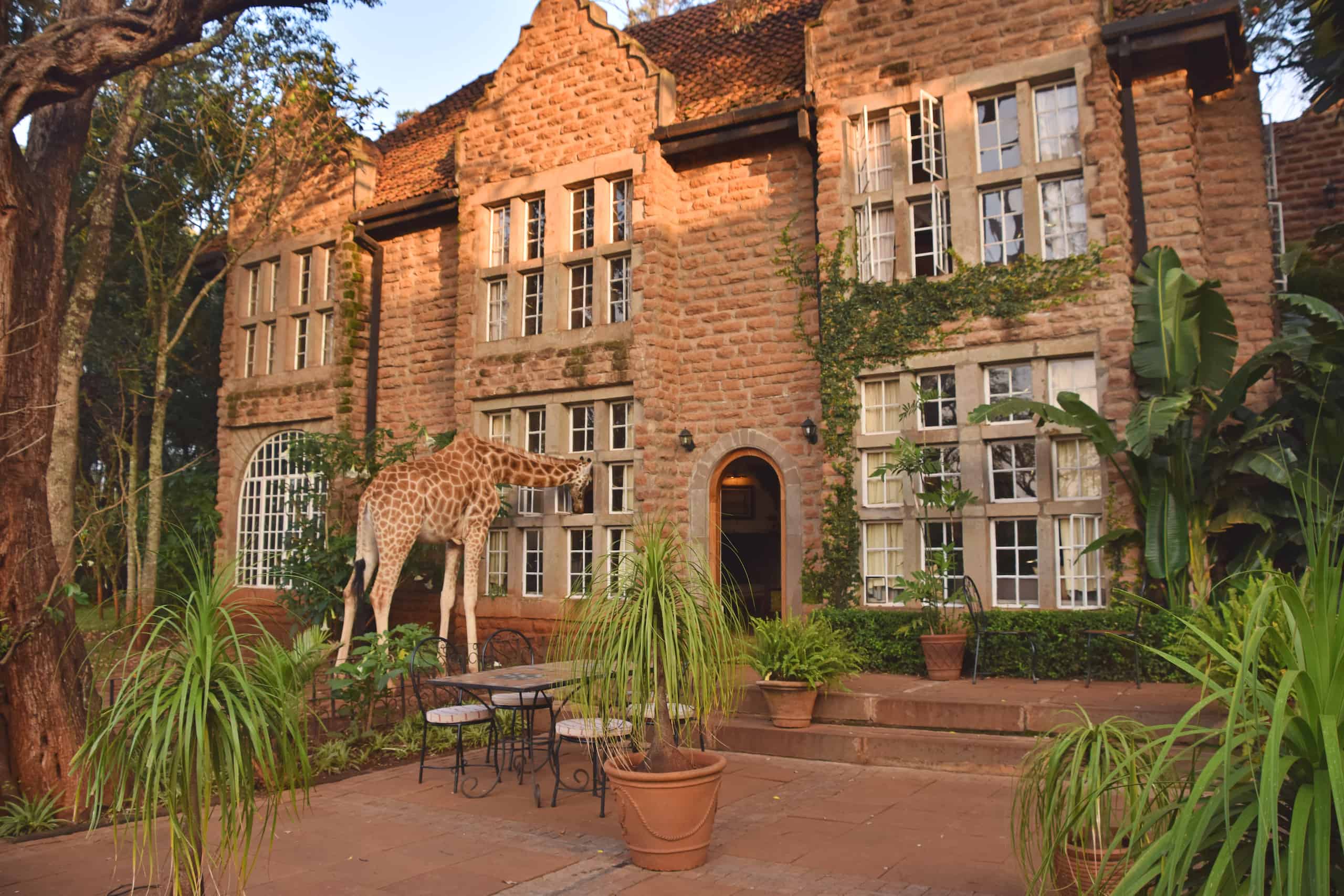 Summit Mount Kenya
Rising to just over 17,000 feet, Mount Kenya is the continent's second highest peak. But the summit trails are far less crowded than its snowy counterpart (Kilimanjaro) across the border in Tanzania.
Watch the Great Migration in Masai Mara
Arriving from the neighbouring Serengeti Plains, millions of wildebeest, antelope and zebra and the predators that follow them thunder through Masai Mara National Reserve between July and October during the Great Migration.
The spectacle can be viewed on game drives, airplane or hot-air balloon flights, walking or horseback safaris.
Soak up sea, sun & sand at Diani
Stretching 11 miles along the south Kenya coast, Diani is one of Kenya's best beaches and renders some of the best beach-going experience in all of East Africa.
In addition to the powdery white sand and jade-colored waters protected by a coral reef, Diani offers a wide range of outdoor sports (kitesurfing, skydiving, snorkeling, jetskiing) and trendy beachfront bars.
Ride the new Nairobi-Mombasa train
Dubbed the "Lunatic Express" when it first opened in 1901 because it seemed like such a crazy idea to build a railroad through the African bush, the legendary line was modernized in 2017 with completion of a US$2.3-billion dollar upgrade of both the tracks and passenger trains.
The Madaraka Express makes the journey in 4.5 hours with daily 9 a.m. departures from both Nairobi and Mombasa.