Tsavo West National Park is located in the Coast Province of Kenya. The park covers an area of 9,065 square kilometres. The A109 road Nairobi-Mombasa and a railway divides it from the adjoining Tsavo East National Park.
Together with adjoining ranches and protected areas, they comprise the Tsavo Conservation Area.
Tsavo West offers some of the most magnificent game viewing in the world and attractions include elephant, rhino, Hippos, lions, cheetah, leopards, Buffalos, diverse plant and bird species including the threatened corncrake and near threatened Basra Reed Warbler.
Why visit Tsavo West National Park?
Safari in Tsavo West
There are plenty of great things to do in Kenya and Tsavo West National Park is more mountainous and wetter than its Tsavo East park counterpart with swamps, Lake Jipe and the Mzima Springs.
It is known for bird life and for its large mammal's e.g. black rhino, Cape buffalo, elephant, leopard, hippo and Masai lion. There are also other smaller animals that can be spotted in the park, such as the bush baby, hartebeest, lesser kudu and Maasai giraffe.
A safari here is popular not just on account of its magnificent wildlife but the stunning scenery the area offers with Mzima Springs, good road system, rhino reserve, rock climbing and guided walks along the Tsavo River.
Lake Jipe attracts a lot of wildlife and is a good place for bird watching. It is fed by the run-off from Mount Kilimanjaro and the North Pare Mountains. Visitors can take a boat excursion on the lake, or explore the swamps at each end.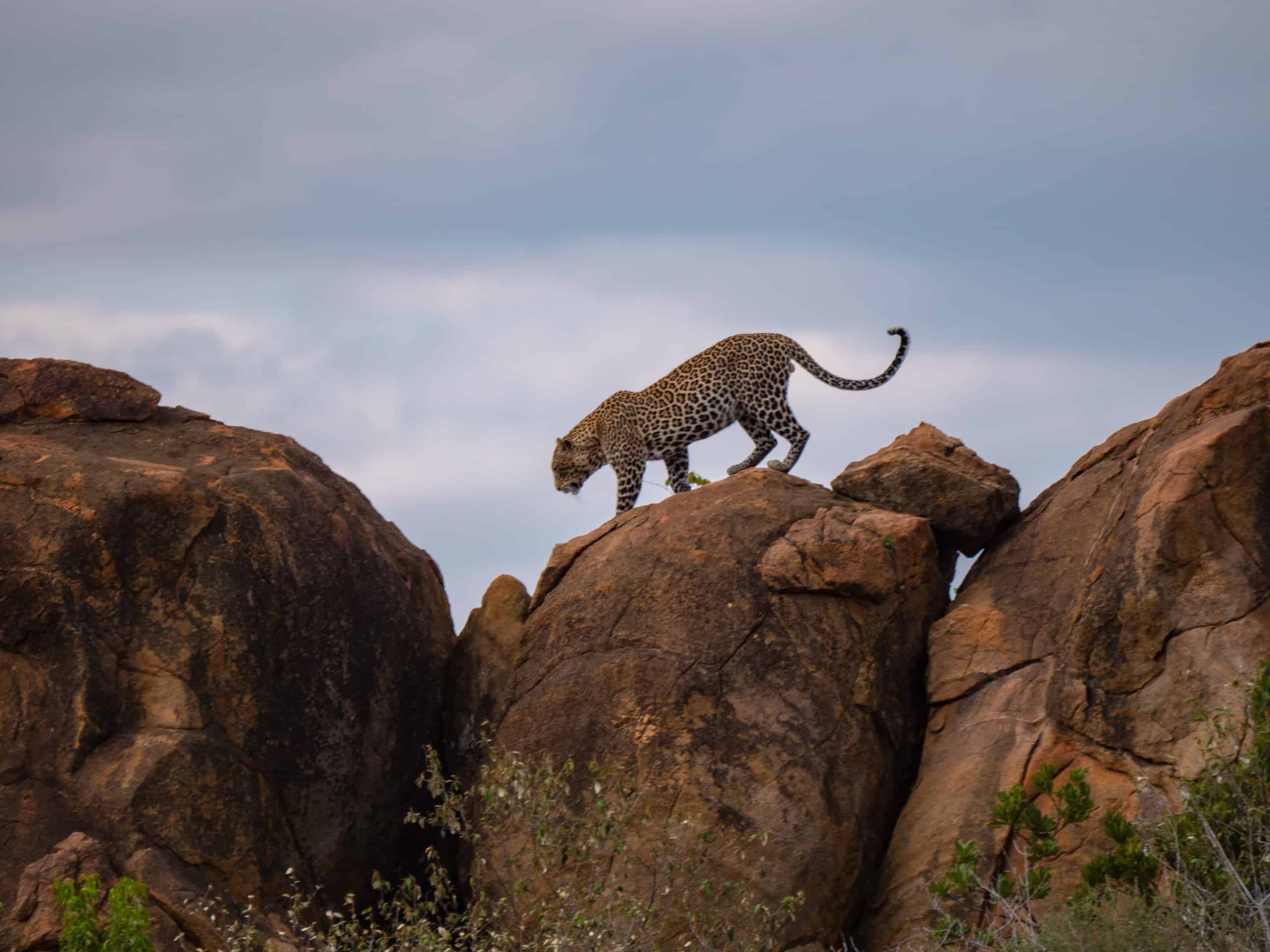 Animals
Wildlife densities in Tsavo West aren't that great, but everything is there. There are many elephants, and they are often covered in red dust, giving them an eerie appearance.
The park is also known for its maneless lions and big herds of buffalo and black rhinos have been on the comeback in Tsavo since the '80s when they were close to being locally extinct.
The park is also one of the best places to see the skittish lesser kudu and bat-eared foxes. The rocky terrain is also a good habitat to look for klipspringers, often found in pairs.
Antelopes that thrive in arid conditions can also be found here, including the very localized fringe-eared oryx and gerenuk. The drive-through rhino sanctuary increases your chances of spotting the elusive black rhino.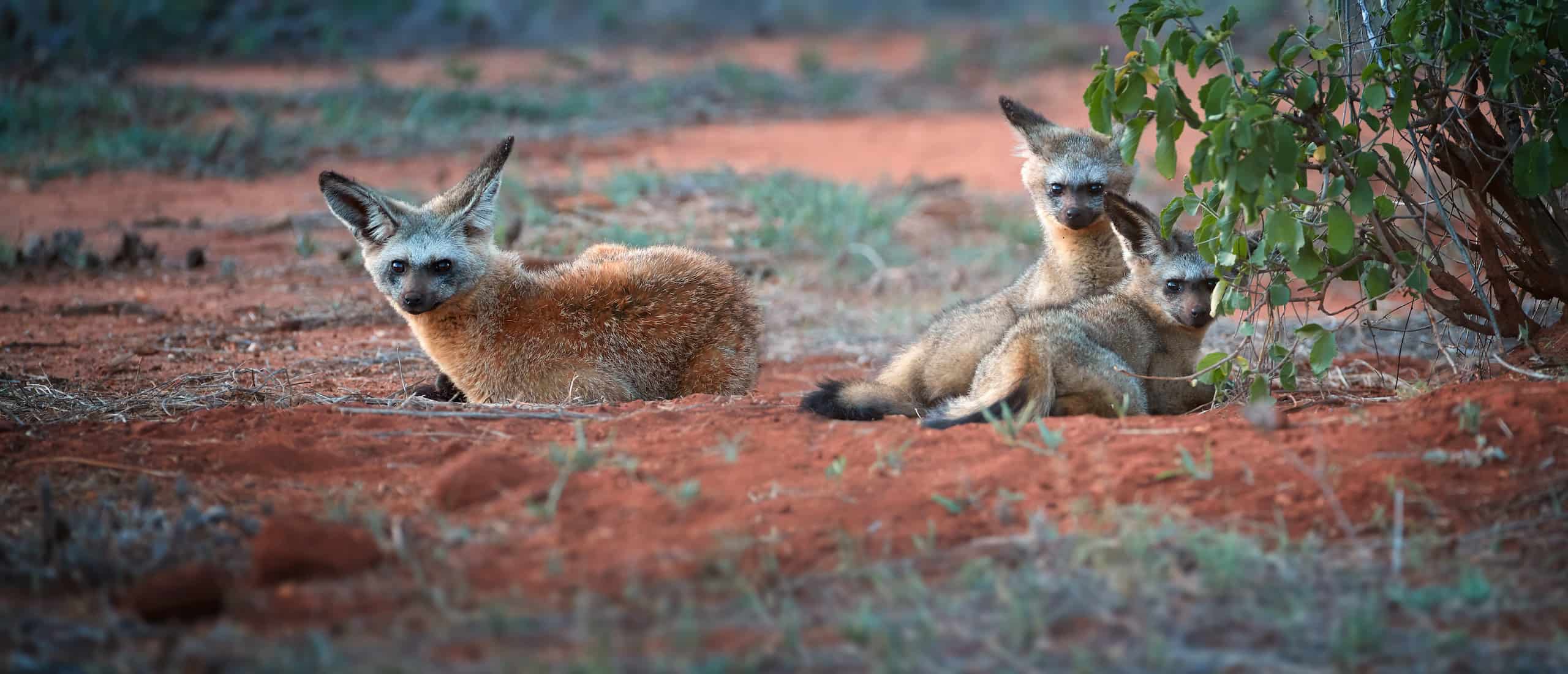 Birds
Tsavo West's prolific birdlife features over 400-recorded species. Ngulia Hills, one of the landmarks in the park, is situated along one of the world's busiest avian migration routes.
Bird ringers make an annual pilgrimage here between October and January to view the marsh warbler, river warbler, red-backed shrike, thrush nightingale and common whitethroat.
Trees
Tsavo West is marked by a number of rocky outcrops and volcanic hills. The park's landscape is dominated by giant baobabs reputed to live a thousand years.
After the rain, Tsavo West National Park is showered with white and pink ipomea and acacia trees of white and pink blossom. The desert rose, somewhat like a miniature baobab, has pink flowers of striking beauty at almost any time of the year. On a clear day, the park offers lovely views of the snow-capped peaks of Mount Kilimanjaro.
Other activities on Tsavo West NP safaris
Here are some other activities which visitors can consider during their African safari in Tsavo West:
Walking safaris: Explore wildlife and private concessions on foot, an authentic and economical means of exploring wildlife in Tsavo West.
Horseback safari: Like the explorers of old, this is a truly unique way to experience Tsavo West without the hum of the safari vehicle.
Tsavo West luxury safari tours: Tsavo also offers some of the very best luxury lodges in the world with incredible décor, modern decorated suites, excellent views, superb service and food, these intimate safari experiences have it all.
4×4 safari: A stunning self-drive Tsavo West journey will allow visitors to enjoy the very best wildlife at their own pace.
Photography safaris: Visitors on a photo safari will be in dreamland at Tsavo West where small groups can share a luxury photography tour with like-minded individuals and capture their favourite moments.
Sightseeing tours: Visitors can take in the Shetani lava flow near the Chaimu volcanic crater and lava field where the road colour changes from red to black as you get closer to Chaimu.Mzima springs and Five sister's hills are also worth a detour.
Visitors often enjoy combining their safari adventure with some quiet downtime on Kenya's best beaches, a perfect end to their African adventure.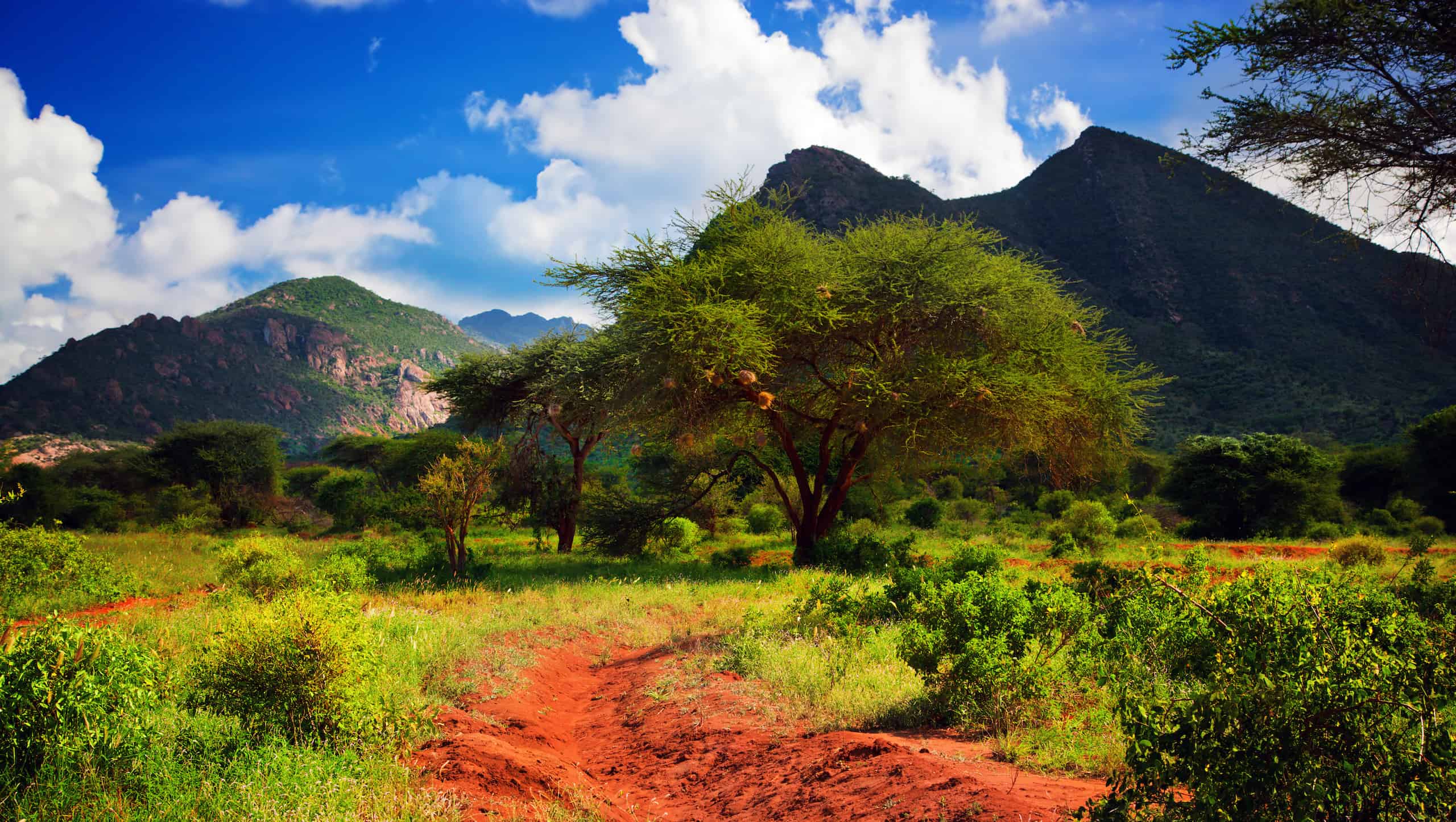 How to get to Tsavo West?
By Plane
There are scheduled flights to Tsavo West from Nairobi, and several other parks including Masai Mara and Amboseli. There are also airstrips available for chartered flights.
The two most useful international airports in Kenya are: Jomo Kenyatta International Airport (NBO), 15km/9mi southwest of Nairobi; and the smaller Moi International Airport (MBA), 9km/6mi west of Mombasa for visitors wondering how to get to Kenya. A Kenya visa will most likely be required to enter the country.
By Road
Tsavo West is situated in the southeast of the country, 232km/144mi from Nairobi and 250km/155mi from Mombasa.
Driving to the reserve from Nairobi, Mombasa or another park is a good option depending on your plans. Tsavo West can be accessed through Mtito Gate, Man Eaters Gate, Chyulu Gate and one other near Maktau.
Tariffs & Regulations
Entrance fee
Many factors impact Kenya safari prices including the cost of the park entrance fee. Prices per person per day:
USD $52 per adult non resident per day (24 hrs)
USD $24 per child non resident per day (24 hrs)
The gates into the Tsavo West National Park open at 6:00 a.m. and close at 6:00 p.m.
Regulations
If you keep to park rules, you can stay with the animals as long as they are not disturbed by your presence.
Accommodation at Tsavo
Staying inside Tsavo West is possible, but the cost of accommodation can vary in price significantly. Rates mainly depend on the season and type of accommodation with camps, luxury tents and lodges just in Tsavo.
Typical accommodation rates range from $200 to $1,000 per person a night. Carrying a small amount of Kenyan currency, the Kenya Shilling (KES) is recommended to pay for groceries and smaller items where credit cards aren't accepted.
Luxury lodges
Lodges are exclusive and luxurious with views amongst the most spectacular in the world along with world-class service, incredible food, all luxury amenities, simply ideal for the perfect honeymoon location.
Some of the luxury Tsavo West accommodation include: Kiboko Camp, Finch Hattons, Kilalinda Safari Camp, Satao Camp and others.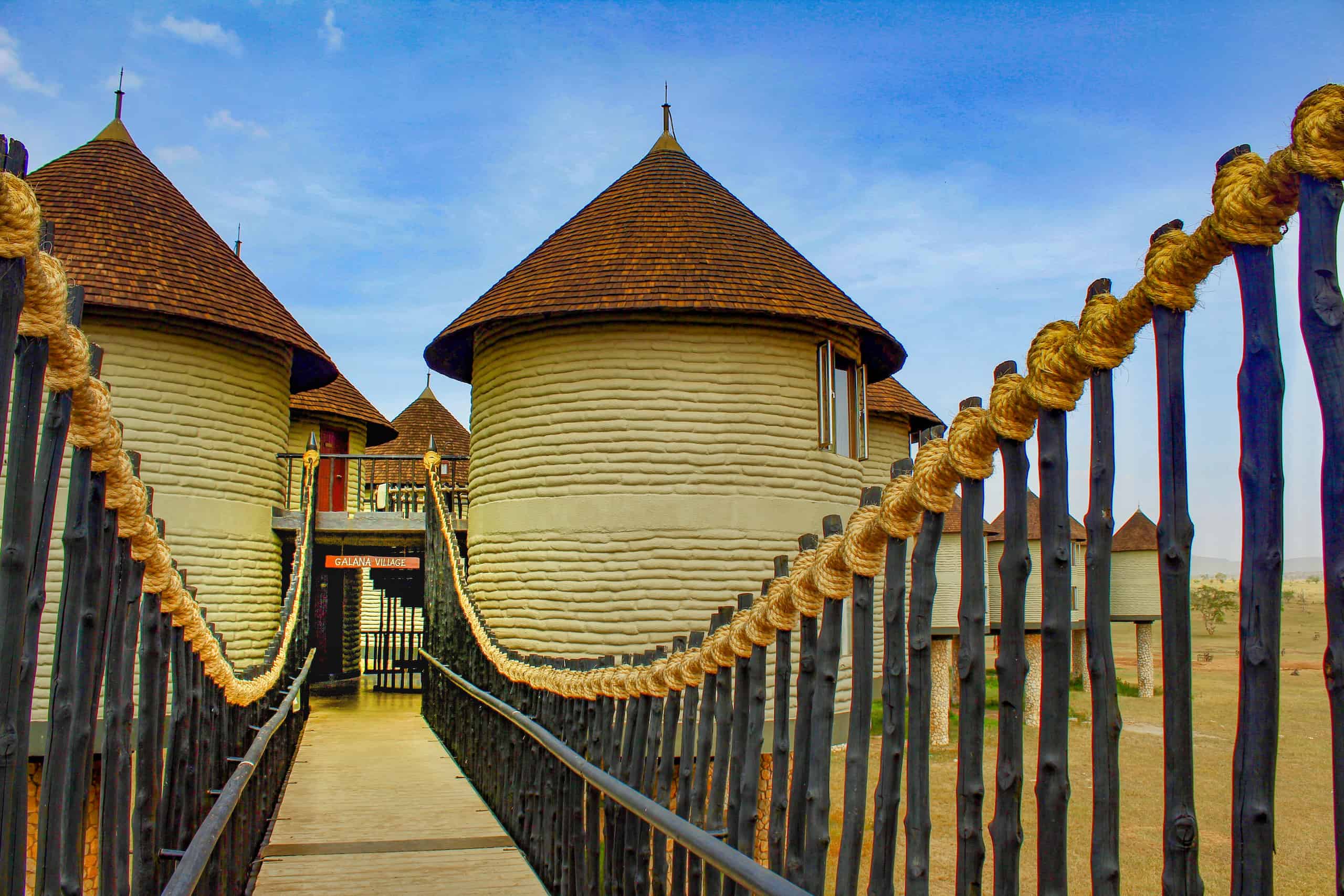 Tented camps
These sophisticated structures are large luxury tents on raised wooden floors with excellent guest services and meals provided, often found overlooking incredible views. Examples include Galdessa Camp, Red Elephant safari Lodge, Nguthuni lodge, Manyatta camp and Leopard Lodge.
Campsites
There are a number of affordable camping sites offering cheaper camping options for travellers on a budget.
Campervan
Guests on a self-drive safari with a campervan can make significant savings by sleeping in their vehicle.
Bars/restaurants/amenities
Lodges will typically have all meals and drinks included in the lodge package.
Useful information
Geography
Located in the south of Kenya, a trip to Tsavo West is often combined with a trip to Tsavo East, Masai Mara and beach trips to Mombasa.
Weather
Tsavo West NP has a climate characterised by hot and dry conditions. During the day, expect temperatures around 29°C/84°F, while 18°C/64°F is typical at night. Cool mornings mean warm clothing is a good idea for early game drives. Rainfall peaks in April and November.
Best time to go
Understanding the best time to visit Kenya is important as this will impact accommodation, flight prices, availability and the weather that visitors can expect on their safari vacation.
Tsavo West is best visited in the dry months from June to October and January to February. Although the park can be visited any time of year, wildlife viewing during the height of the Wet season (November, April and May) is not recommended.
Health
Most of Kenya, including Tsavo West, lies in a malaria area. While taking antimalarials is advisable, a few sensible precautions – such as covering up at dusk, and using mosquito repellent with DEET – also provide a good defence against contracting malaria. Visitors can find further information on Kenya vaccine details here.
FAQs
Where is Tsavo West National Park located?
Tsavo West is situated in the southeast of the country, 232 km/144 mi from Nairobi and 250 km/155 mi from Mombasa with scheduled flights also from Nairobi to local airstrips. 
How much is the entrance fee to Tsavo West?
USD $52 per non-resident adult for 24 hours & USD $25 per child. 
What time does the entrance gate open and close at?
The gates into Tsavo West open at 6:00 a.m. and close at 6:00 p.m. 
What animals will visitors see?
Visitors to Tsavo will see the elephant, rhino, hippos, lions, cheetah, leopards, wildebeest, buffalos, black rhino, cheetah, hyena, bird species including the threatened corncrake and near threatened Basra Reed Warbler.