Chale Island is a headland rather than an island, located at the northern end of Msambweni Bay in Kwale County in southeastern Kenya. The Island is known as a sacred kaya (forest).
With a stunning white beach fringed by coral reefs and a tidal saltwater lake surrounded by a mangrove forest, the island also offers a diverse mixture of indigenous and tropical flora that attracts a wide variety of fascinating insect and primate life.
All this combined with the loving care of the locals make this a dream island holiday destination with a relaxed and warm welcome.
Why visit Chale Island
There are plenty of great things to do in Kenya and this Chale Island is no different. Romantic, magical and totally unique, this tiny island is set 600 metres from mainland Kenya and funky Diani Beach, one of Kenya's best beaches.
The only island of its kind in Kenya, Chale is covered in jungly forest and fringed by powdery white sands, coral reefs and a tidal saltwater lake surrounded by rippling mangroves.
Days at Chale pass by in a haze of island dreaming; spend balmy afternoons cooling off by the pristine beaches or resort swimming pools with evenings spent gazing at the sunset.
Visitors are free to discover the indigenous forest, flora and fauna of the island or dive the depths of the translucent waters and be at one with its superb nature.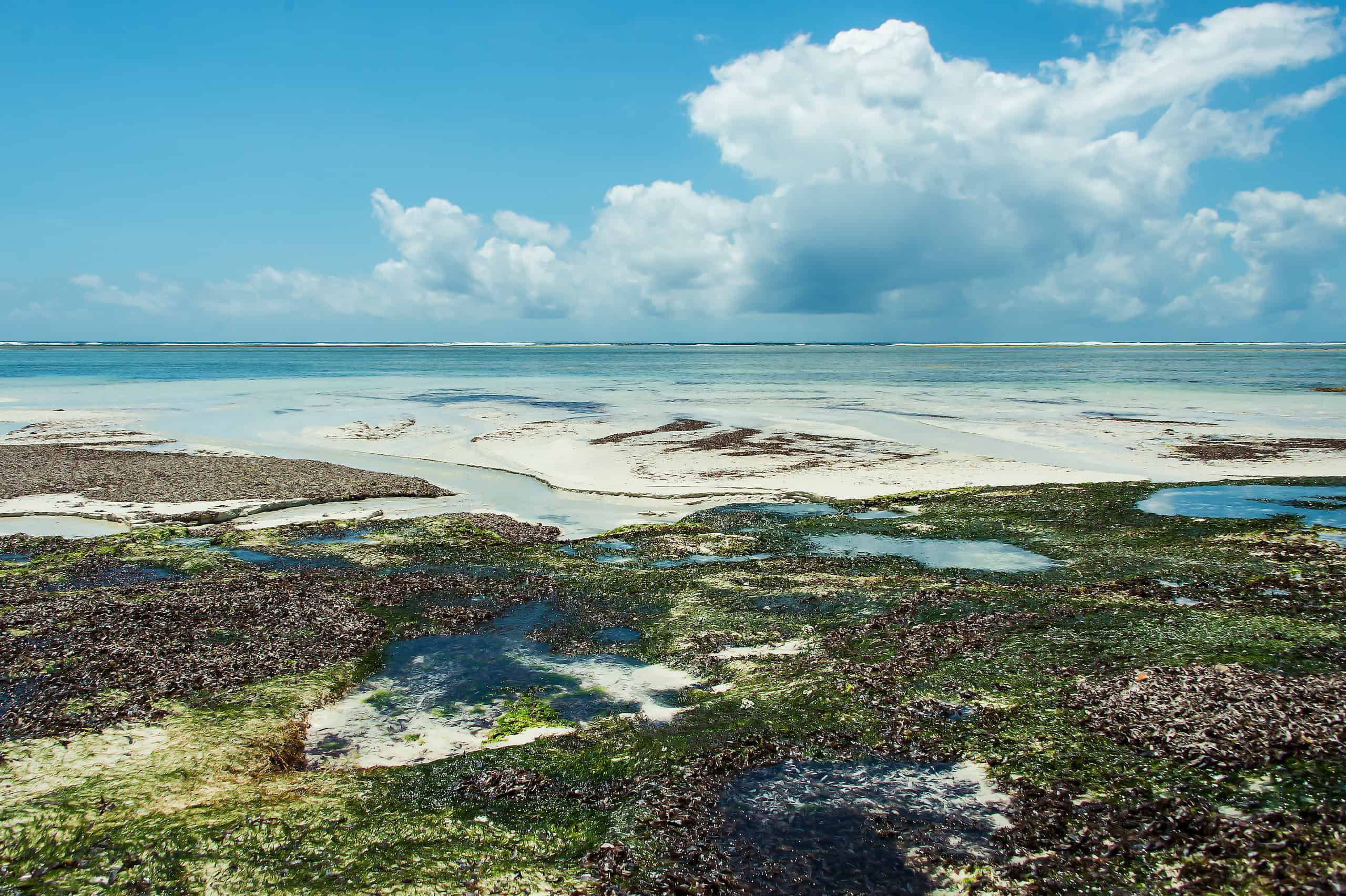 Marine life
The Mtunbawe reef at the Chale Marine Park is an underwater oasis abundant with fish life and offering divers the chance to see rarely spotted marine life.
The weedy scorpion fish is one of these rare finds. It is a distinctive looking fish covered in weed-like appendages with an upturned mouth, tentacles on the nose and skin flaps covering its body.
Another gem of the waters at Chale is the paddle flap scorpion fish, a fish that can walk. Although they are also able to swim, they tend to 'walk' around using their pectoral fins, which give the appearance of walking.
Wildlife
Wildlife can be found in abundance throughout the island including troops of monkeys and baboons, bush babies crying in the night, many species of birdlife, buffalo, small antelope, and butterflies.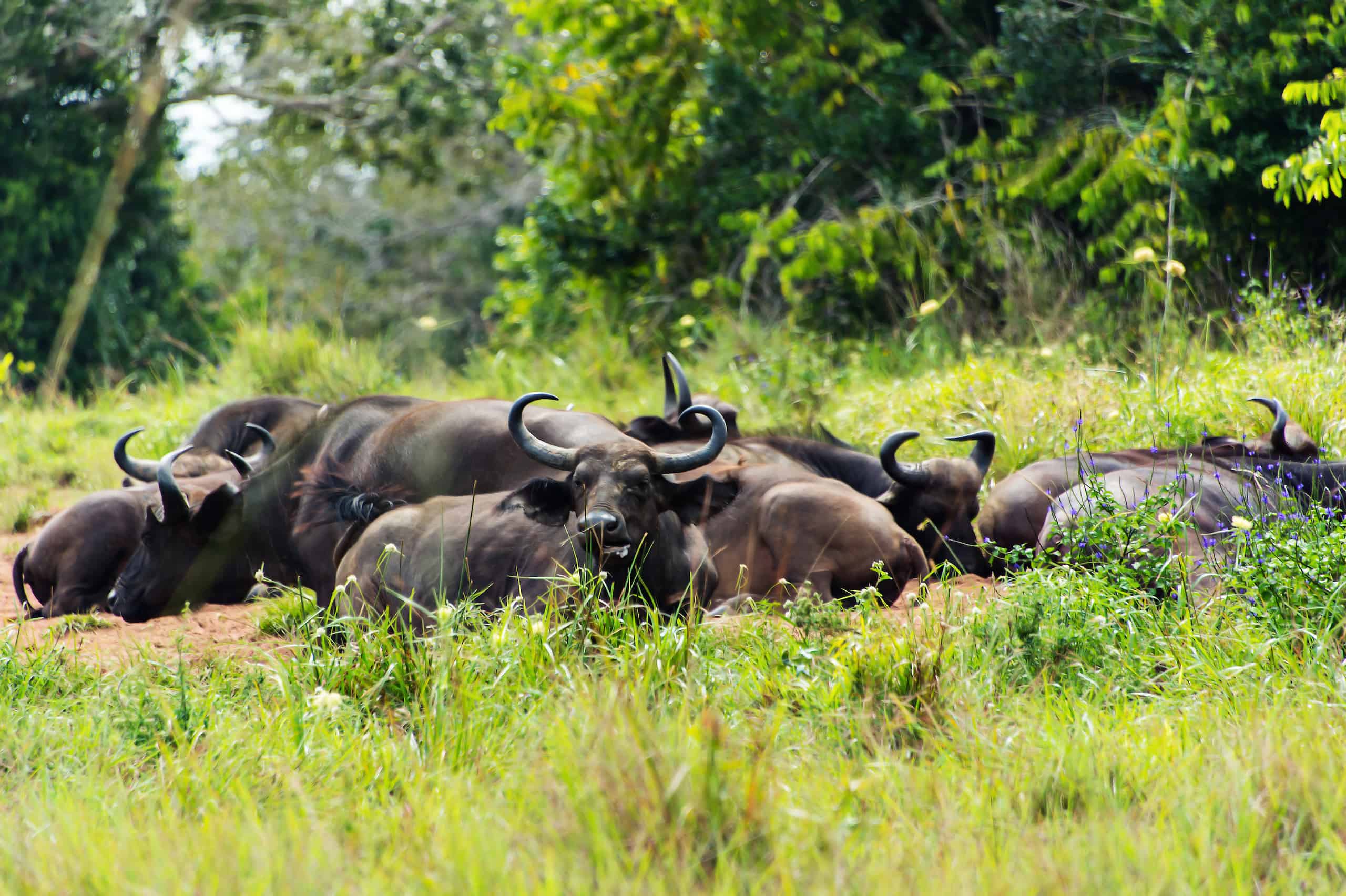 Other activities at Chale Island
Here are some other activities which visitors can consider during their visit:
Kayak around the island: Take to the seas for a fun kayaking trip around Chale Island. Paddle on your own, in a group or in tandem with a partner and explore Chale's intricate waterways and crevices.
Spa treatment: Relax and indulge with a revitalising massage as Colobus monkeys swing from the trees of an ancient mangrove forest. Treat yourself to a holistic spa treatment that has been perfectly designed to pamper and uplift you.
Diver's corner: Enjoy dive encounters with schools of snapper, guitar rays, stingrays and a host of smaller inhabitants on the stunning reef at Chale Corner.
The Mangroves of Chale: Climb aboard a motorised dinghy and discover the island's mystical, sea-dwelling mangroves. This intricate forest is a haven for local wildlife from sea eagles and hawks to herons, fish and crab.
Sundowners: An escape to our lush private paradise wouldn't be complete without a chance to sit back, relax and toast the gorgeous early evening sky as the sun begins its majestic descent on the horizon.
How to get to Chale Island?
By Plane
From Nairobi, Chale Island is just a short 3 hour hop away – including a one hour domestic flight from Nairobi to Ukunda, followed by a 30 – minute ride to Chale Island.
From abroad, most major European and African airports offer direct flights to Nairobi, with international flights arriving via Jomo Kenyatta International Airport (NBO) for visitors wondering how to get to Kenya.
NBO airport is located 15km/9mi southeast of Nairobi and a Kenya visa will most likely be required to enter the country and internal air connections to Ukunda are available.
From Mombasa, the road journey takes 2 hours followed by a short boat
Regulations
Visitors must respect the rules of the park including the flora and fauna.
Accommodation at Chale Island
Measuring 1,2 km long and 0,8 km wide with north-south orientation, Chale Island is divided into two parts: the hotel, main beach and immediate surrounds and the forest and wildlife.
Carrying a small amount of Kenyan currency, the Kenya Shilling (KES) is recommended to pay for groceries and smaller items where credit cards aren't accepted.
Hotels
The Sands at Chale Island hotel is a stunning private resort with a magical fusion of comfort with elegance and romance.
Beautiful white sands beach fringed by coral reefs with 7 categories of rooms to cater to the individual preferences and needs of the guests. There are a total of 50 rooms, bandas and suites.
This is the only resort in Kenya with water bungalows and if visitors truly desire something unique and special from their holiday, they will certainly appreciate the very personal approach and attention to detail in such special surroundings.
Useful information
Geography
Located 50km/2 hours drive south of Mombasa on the east coast of Kenya, guests often combine trips to Chale Island with Amboseli National Park and Masai Mara.
Weather
In Chale, the summers are cool and windy; the winters are long, very cold, and extremely windy and it is partly cloudy year round.
Over the course of the year, the temperature typically varies from 39°F to 66°F and is rarely below 32°F or above 72°F.
Best time to visit
Understanding the best time to visit Kenya is important as this will impact accommodation, flight prices, availability and the weather that visitors can expect on their safari vacation.
Chale Island can be visited all year round. However, the best time of year to visit Chale for warm-weather activities is from early July to early September.
Health
Travel through malaria areas may be required in order to reach Chale Island. Visitors are advised to seek medical advice from their doctor and consider antimalarial medication. Visitors can find further information on Kenya vaccine details here.
FAQs
How do I get to Chale Island?
From Nairobi, Chale Island is just a short 3 hour hop away – including a one hour domestic flight from Nairobi to Ukunda, followed by a 30 – minute ride to Chale Island.
What is the best time to visit Chale Island? 
The best time of year to visit Chale for warm-weather activities is from early July to early September.