Part of the Northern Tuli Game Reserve and 330 miles/7.5 hours drive from Gaborone, Mashatu is one of the largest private reserves in southern Africa and home to unparalleled viewings of elephants, African wild dogs and leopards near waterholes and riverine forests.
Mashatu meaning "Land of Giants", takes its name from the locally important Mashatu or Nyala berry tree and the giants that roam its terrain.
Covering 72,000 acres of privately owned land in this conserved wilderness area, Mashatu reserve allows limited access to vehicles on game making for quality sightings amongst the sparse vegetation.
Why visit the Mashatu Game Reserve?
Safari at the Mashatu Game Reserve
An African safari in the Mashatu is worth the visit due to the enormous herds of elephants wandering amongst the ancient baobab trees, as well as viewings of leopards, lions and spotted hyena offering a plethora of adventurous experiences.
The unfenced border of Mashatu means that animals are free to come and go as they please, meaning a uniquely diverse ecosystem.
Relaxation is a key focus for the reserve with visitors offered the luxury of Mashatu Lodge or the more intimate bush experience of Mashatu Tent Camp.
A popular destination with safari tours, the reserve offers plenty of attractions and wildlife for couples on a Botswana honeymoon safari and groups on a luxury safari.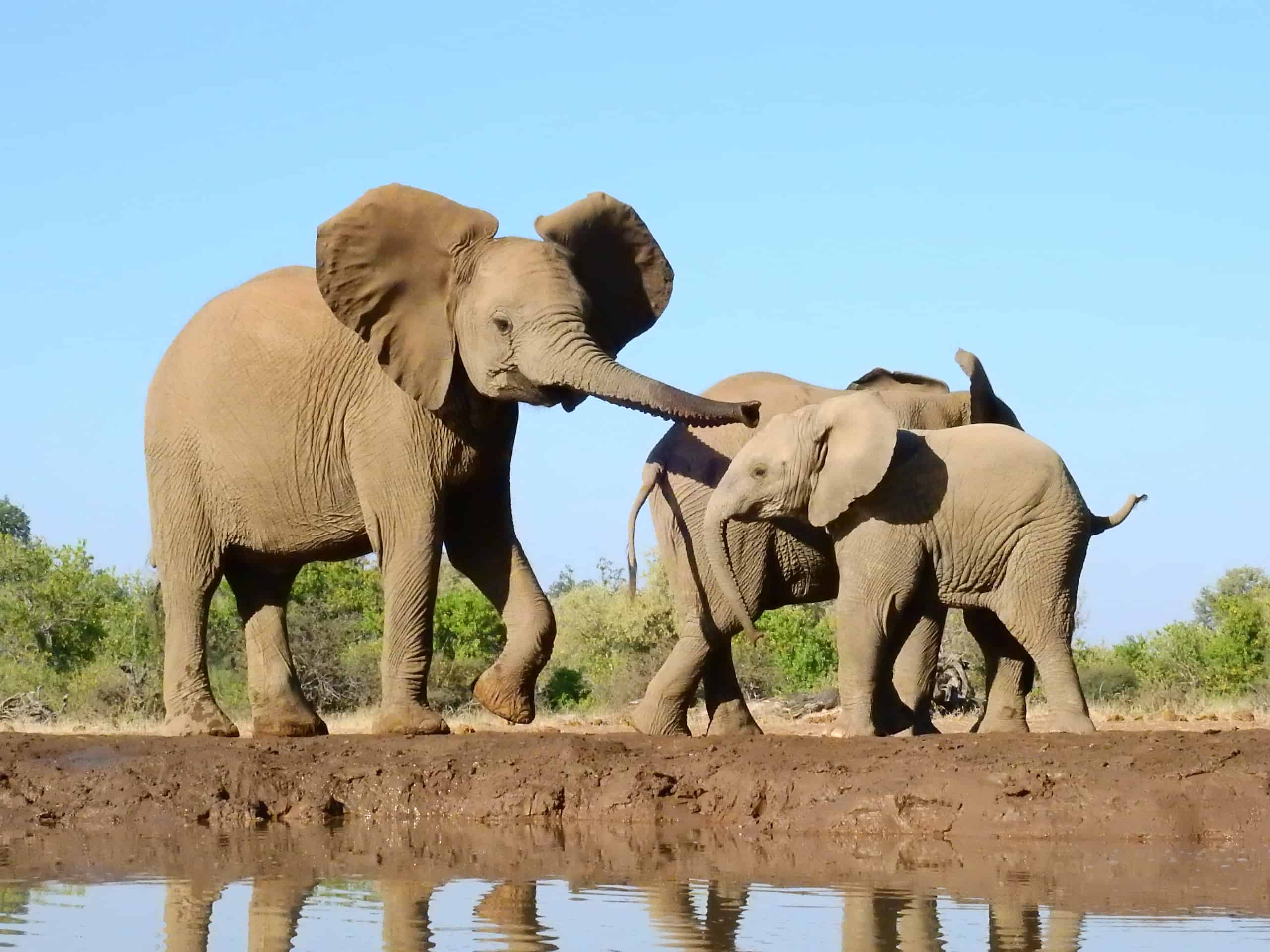 Animals
In addition to the above aforementioned animals, Mashatu also attracts zebras, wildebeest, ostriches, hippos, black-backed jackals and African wildcats.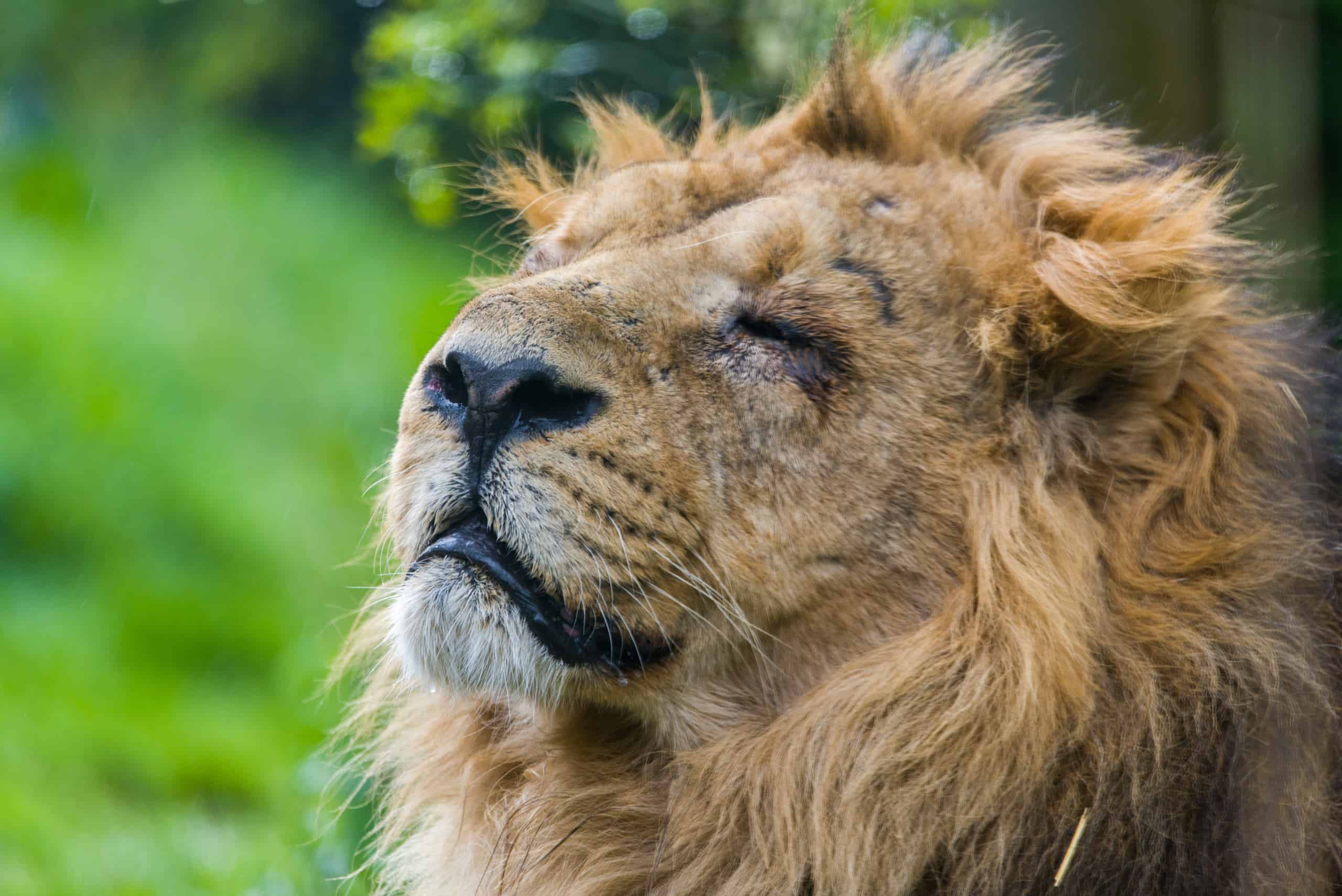 Birds
Over 366 species of birds can be found including the green-winged pytilia, malachite kingfisher, senegal coucal and verreaux's eagle owl.
Other activities at Mashatu
Mashatu GR offers visitors many options when it comes to experiencing the beauty and wilderness of this region including:
Luxury safaris
With excellent wildlife viewings and fantastic guides tracking animal marks, Mashatu also offers excellent luxury safari lodges with modern suites, well trained staff, game drives and excellent food.
Horseback safaris
With huge fence-less landscapes, horse riding safaris operate across multiple terrains tracking elephants and lions along the way.
Mountain bike safaris
Cycle different trail at a leisurely pace along ancient elephant migration paths. The best time to travel by bike is from June to October.
Walking safaris
Explore the wildlife and wilderness on foot, an authentic and economical means of exploring Mashatu.
Photography safaris
Visitors can share a luxury Botswana photography tour with like-minded individuals and enjoy big game viewing whilst capturing their favourite moments.
Pete's Pond Mashatu Game Reserve
Pete's Pond in Mashatu Game Reserve is a watering hole and a safe haven for highly prized game including elephants, impalas, lions, warthogs, eland and baboons to name a few.
A live webcam previously broadcast continuously from the watering hole. This camera is now offline and doesn't look likely to return.
Check out our article on the best things to do in Botswana which includes other activities including eco safari walks with local bushmen.
How to get to Mashatu Game Reserve?
By Plane
The easiest way to get to Mashatu is via charter plane to the Limpopo Valley Airfield, near Mashatu lodge.
The Limpopo Valley Air Taxi offers flights from Lanseria, Johannesburg. There are also bi-weekly flights available from Maun and Sabi Sand GR.
In addition, there are scheduled flights to Polokwane Airport (PTG) in South Africa. From there, it is a two-hour transfer.
For visitors wondering how to get to Botswana, you can fly to Maun (MAU), Gaborone (GAB) or Kasane (BBK) airports. A Botswana visa and certain vaccinations may also be required to enter the country.
By Road
Mashatu is located on the eastern tip of Botswana, a 7.5 hour drive from the capital Gaborone.
From Johannesburg, visitors can also rent a car and self-drive, the trip will take 7 hours, a great way to see the incredibly diverse range of Botswana animals and scenery.
Drivers coming from the United States and beyond via South Africa will cross the border at Pont's Drift. Here, they can leave their car at the border. A driver from the lodge will pick guests up from this point.
The border has strict opening times, from 8 AM to 4 PM.
Tariffs & Regulations
Entrance fee to Mashatu Game Reserve
The entrance fee is typically included in the Mashatu villa booking. Carrying a small amount of Botswana currency, the Pula (BWP) is useful when paying for smaller food or ticket items.
Regulations
When visitors enter the reserve, they must follow common sense rules including picking up waste, respecting the reserve schedules and staying in the vehicle when required.
Accommodation at Mashatu
Mashatu has a variety of accommodation facilities, ideal for families, individuals or groups. Guests have the option of choosing between the Mashatu Main Lodge, villas and the tented camp.
Lodges
Lodges at Mashatu offer high quality accommodation and a restaurant, bar and other facilities where guests can enjoy brunch and high tea.
14 luxury suites lie along the camp's perimeter and are designed to allow absolute privacy and a communion with the bush and its inhabitants.
For more formal luxury, visitors can find all of their requirements met at the Mashatu Lodge with en suite bedrooms and showers, ideal for families travelling to the area.
Each of the air-conditioned suites at Mashatu Lodge is tastefully decorated and includes impressive black and white prints of Africa's most beautiful animals.
Villas
Mashatu Euphorbia Villa prices
Luxury Villa: pp/per night sharing: $860 – $1,005
Single supplement: $425-$500
Tour leaders / Pilot's accommodation: $195-$208
Children under 16 years not permitted
Includes:
Accommodation
Beverages – Local and imported alcoholic and non-alcoholic beverages
Laundry
Tented camp
The Tent Camp offers an immersive safari experience, packed with adventure. Note that children under the age of 12 are not permitted at Tent Camp.
Full Board Plus
Jul 1st 2020 – Dec 31st 2021: From $455 per person sharing
Jan 1st 2022 – Dec 31st 2022: from $540 per person sharing
* Full Board Plus is inclusive of accommodation, all meals and select activities. Note: Prices can fluctuate.
Useful information
Geography
Located on the eastern tip of the country bordering South Africa, a trip to Mashatu is often combined with a trip to the Northern Tuli Game Reserve.
Weather
Day-time temperatures range from 25C/77F to 34C/93F whilst rain is highly variable and occurs almost entirely during the summer months from October to April.
Best time to visit Mashatu GR
May to September (winter) is the best time to visit Mashatu Game Reserve. Understanding the best time to visit Botswana is useful as this can impact safari prices and availability.
With some of Botswana's best parks and reserves an easy charter flight away, trips are often combined with tours to the Okavango Delta and Chobe National Park ecosystem.
Health
Mashatu is considered a low-risk malaria area however prophylactics are advised. Visitors entering the area should consult their doctors regarding anti-malarial medicines.
FAQs
Where is the Mashatu GR located?
330 miles/7.5 hours drive from the capital Gaborone and 320 miles/6.5 hours from Johannesburg, South Africa. 
What time does the border post gate open and close at?
Pont Drift Border Post opens at 8ham and closes at 4pm every day. These times are strictly enforced. Access to Mashatu via road comes via Martin's Drift.
What animals will visitors see?
Elephants, zebras, impalas, lions, warthogs, elands, bat eared foxes and baboons.