Conservation efforts from the Botswana government and tourist planning in a more environmentally conscious way have pushed Botswana to the forefront of eco friendly safari tourism in southern Africa.
Why go on a Botswana eco safari? 
Almost 40% of the countryside in Botswana is officially protected land, thus allowing wildlife to roam free across the large wild spaces and diverse landscapes, allowing for the most spectacular game drives imaginable.
Giraffes, zebras, hippos, elephants and more wildlife are what visitors can expect to see during a safari in Botswana. What visitors won't find are crowds of tourists.
This commitment to small-scale eco-travel is sustaining Botswana's vast animal populations in the country's well-managed wildlife parks and sanctuaries.
Lodges have also made significant effort to ensure supplies are locally sourced where possible, bringing the economic benefits of tourism to the local community including the local himba indigenous people and primary schools.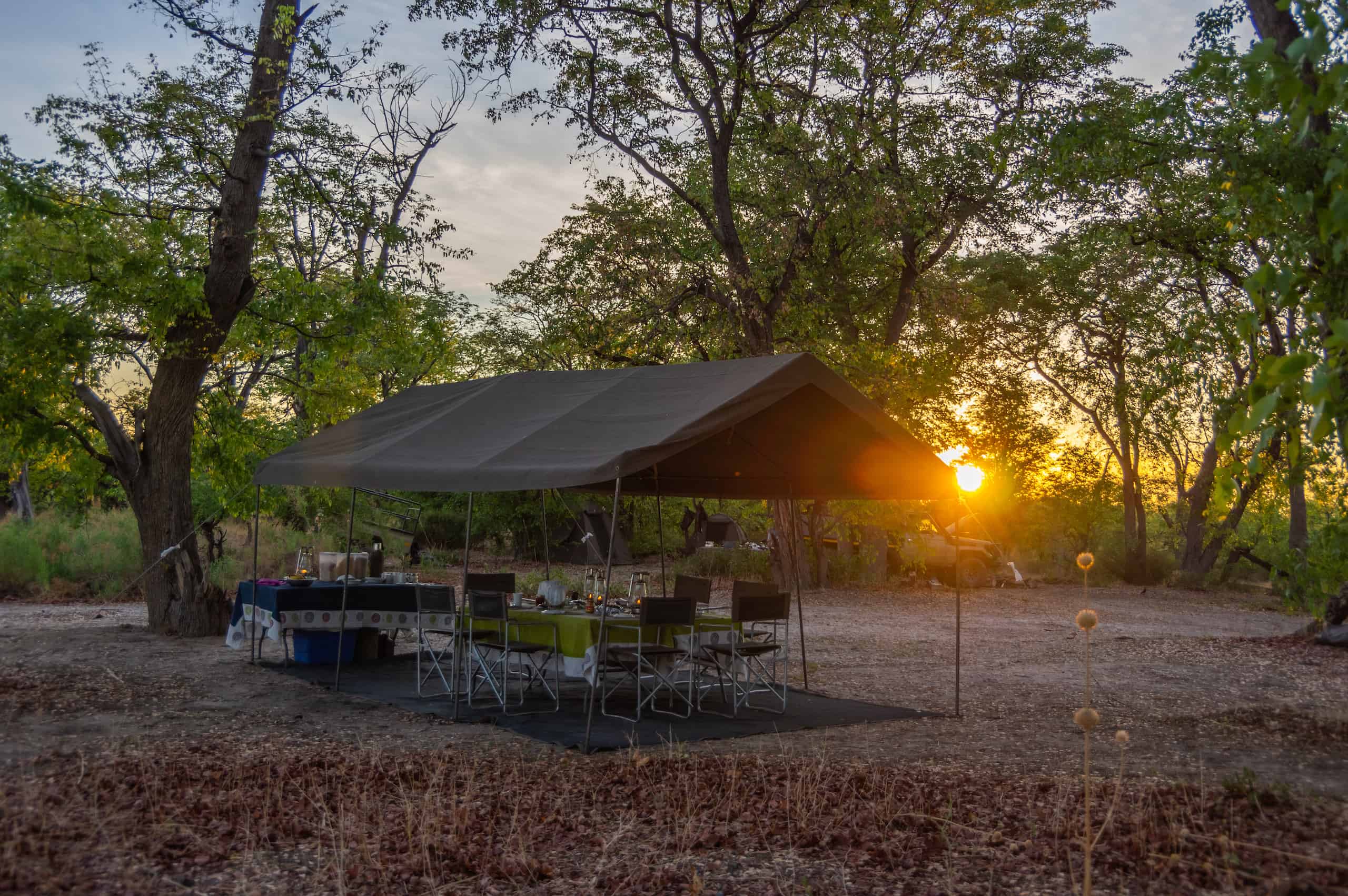 What activities can visitors do on Botswana eco safaris?
The main focus of an eco-friendly safari experience is to preserve the environment and reduce the carbon footprint of the traveller.
A significant factor of an eco-friendly safari would be the lodges that make use of local produce with Botswana safari lodges having their own gardens from which they grow their own edible produce or purchase it from nearby local farmers.
This supports the local community and lessens the carbon footprint of the transport of goods, including the fuel used. The product not only includes edible products but often extends to crafted soaps, blankets, and other handmade products used in the lodges.
Visitors can do some of the best things to do in Botswana on an eco safari tour including walking safaris, guided tours with local bushmen, mokoro (canoe) safaris and sleeping under the stars.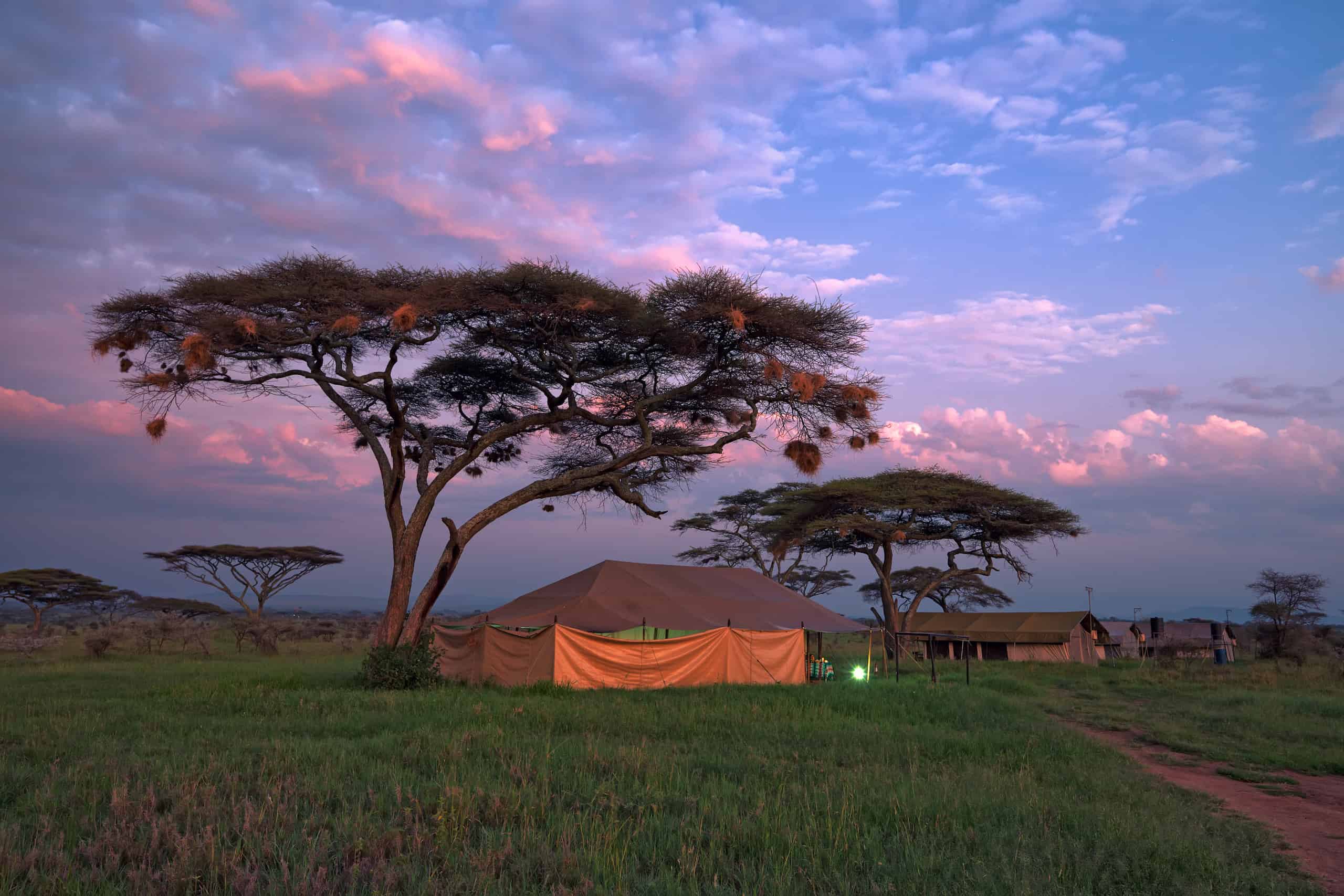 When to go on an eco-safari in Botswana?
A Botswana eco safari can be done all year round. May to September during the winter months is the best time of year to travel to Botswana for a safari.
A Botswana visa and certain vaccinations may be required to enter the country. Understanding the best time to visit Botswana is useful as this can impact safari prices and availability.
Cost of an eco safari package in Botswana?
The price of an eco-friendly safari package is difficult to estimate given costs can vary depending on the time of year, type of accommodation and how secluded it is, locations travelled to, activities selected and if the option is an eco luxury package.
Prices range from $3,500 to $15,000 for two people depending on the different options selected.
Sample Botswana eco safari itineraries
With the majority of camps in Botswana being in relatively secluded locations, most camps have made significant efforts to adapt to a more eco-friendly way of operating.
Sample 10-day eco friendly Botswana safari itinerary:
Day 1-3: Game viewing at the 100% solar powered Mombo Camp luxury safari tents
Day 4-6: Camping in the Khwai Community Area Bordering the Moremi Game Reserve
Day 7-9: Camping at Savuti within the Chobe National Park
Day 10: Game drive from Savuti to the Chobe Riverfront, enjoying a boat cruise
Botswana eco safari accommodation
African safaris have improved to become more eco conscious with a number of world class ecotourism camps in Botswana's parks of particular note including:
Eco camps and lodges
Xigera Lodge, Okavango Delta
Opened in June 2020, Xigeria's goal is to ensure that the unique wildlife surrounding the lodge survives and thrives. The lodge promotes the TreadRight commitment to removing all single-use plastics and will be 100% solar powered.
Hot water is supplied by thermodynamic geysers, using a minimal amount of energy, while SolarView tinted glass enables energy-efficient air conditioning.
The Xigera Energy Centre, an innovative solar hybrid power system, supplies over 95% of Xigera's energy needs, saving an estimated 175,000 litres of diesel annually.
Mombo Camp, Okavango Delta
Of all areas in Botswana, Mombo Camps is one of the best places for game viewing. Mombo Camp adheres to the strictest of environmental standards and popular with guests from neighbouring South Africa.
The camp is 100% solar powered and all electricity and hot water is provided via solar panels and inverters.
Phofu eco safari lodge, Okavango Delta
Popular with newlyweds on a honeymoon safari with its luxury rooms and tents, Phofu offers free daily breakfast, a restaurant, sitting areas, coffee/tea makers, and ceiling fans are featured in all 9 rooms.
Visitors can also enjoy the wonderful surrounding wildlife and excursion on local hiking/biking trails.
Meno a Kwena, Makgadikgadi Pans
Lying between the wetlands of the Okavango Delta and the deserts of the Kalahari lies Meno a Kwena – "teeth of the crocodile''.
At the heart of Meno a Kwena is a commitment to the environment and people surrounding it. Since its inception in 2003, the team has vastly reduced human-wildlife conflict along the Boteti River (as important to villagers looking for water as it is to animals).
For the local communities, a direct income was created through the leasing of the land, and employment and training opportunities provided at the lodge itself.
This safari offers starlit sleepouts and seasonal river safaris along the lively Boteti River.
This is an affordable, friendly and down to earth camp, appealing to those looking for something different.
Chobe Game Lodge, Chobe National Park
This lodge has received one of the highest levels of certification for ecotourism offered by the Botswana Tourism Board.
In-house projects include viewing decks made from recycled timer plastics and 100% electric operated game vehicles.
Campsites and mobile safaris
Sango Safari Camp, Khwai River
This is a simple tented camp overlooking the Khwai River bordering the Moremi Game Reserve in the eastern Okavango.
This is a small but eco-friendly solar powered lodge with six tents. Facilities are basic but sufficient with a bar, dining area, fire pit, viewing deck and plunge pool. Tents have warm water outdoor showers, comfortable beds and mosquito nets.
Mobile safaris
Visitors can also book mobile safaris, staying in multiple campsites over the duration of a mobile safari. This can include three days in Xakanaxa of the Okavango Delta and another three nights camping at Savuti within the Chobe National Park.
Carrying a small amount of Botswana currency, the Pula (BWP) is useful when paying for smaller food or ticket items.
FAQs
What to do on an eco safari in Botswana?
Discover the incredible big 5 wildlife on guided game viewing safaris, staying in eco lodges and enjoying numerous activities including walking safaris and hiking/biking.
How much does a Botswana eco safari?
Prices range from $3,500 to $15,000 for two people depending on the different options selected. 
When to go on an eco safari in Botswana?
A Botswana eco safari can be done all year round. May to September is the best time of year to travel to Botswana for a safari.