The distance between the different parks and reserves of Botswana can be vast. Visitors can travel long distances between parks, including from the Okavango Delta in the north to the Kgalagadi Transfrontier Park in the south-west.
Accordingly, some visitors prefer to have the luxury of their own car or 4×4, taking the time to explore various parks at their own pace and comfort, a great way to see the incredibly diverse range of Botswana animals and scenery.
Botswana car rental pros & cons
Lush wetlands, dry desert plains and incredible salt pans are just some of the diverse landscapes visitors will find in Botswana's best parks and reserves.
Visitors to Botswana will need to consider if renting a car/4×4 vehicle is the best option for their trip and weigh up the various pros and cons.
Pros of renting a car in Botswana:
Self-drive comforts with the flexibility to stay longer in various parks
Access more remote regions
Access all regions using a single mode of transport
Access various activities and the best things to do in Botswana including eco safari walks with local bushmen
Cons of renting a car in Botswana:
Prices can be expensive and fluctuate depending on demand and time of year
Driving difficult terrains and on unknown roads
Driving in close proximity to large predators without a guide
Alternative options
Other means of transport are available for visitors including chartered flights when planning how to get to Botswana for guests looking for a quick and comfortable means of travelling around in a short space of time. Understanding the best time to visit Botswana is useful as this can impact safari prices and availability.
Car rentals bookings
Where can I book my car rental?
Car hires can be booked prior to departure either online, via a travel agent or through a local car hire company in different locations in Botswana.
What type of car to rent?
Renting a 4 × 4 for a safari in Botswana is strongly recommended due to the difficult terrains visitors can expect to find in the parks and reserves.
Some travelers also opt to hire a campervan or a van with a roof tent, doubling up as accommodation during their safari trip.
Where to pick up your vehicle?
Botswana car rental companies are located in major cities, airports or tourist hubs including Gaborone.
Returning the vehicle to a different car rental location than the pickup typically incurs a return fee.
International drivers should also take note of available petrol stations en route to their destination and the country's speed limits in towns and cities of 60 km/h and motorways at 120 km/h.
Gasoline
Drivers will find many gas stations in campsites and near major cities. The more remote areas visitors drive however will see fewer available gas stations.
It is advisable to refuel regularly. Some cautious drivers also carry cans of gasoline with them and carrying a small amount of Botswana currency, the Pula (BWP) is recommended as back-up when paying for items where credit card facilities are unavailable.
4×4 hire Botswana
Visitors can also choose to hire a 4×4 camper, a more practical solution for driving through some parks and game reserves, visitors can connect with local 4×4 rentals in Botswana or internationally.
Some vehicles can sleep either 2, 3 or 4 people and come fully equipped. There is also an option of two roof tents or a truck camper style for two people sleeping inside the vehicle.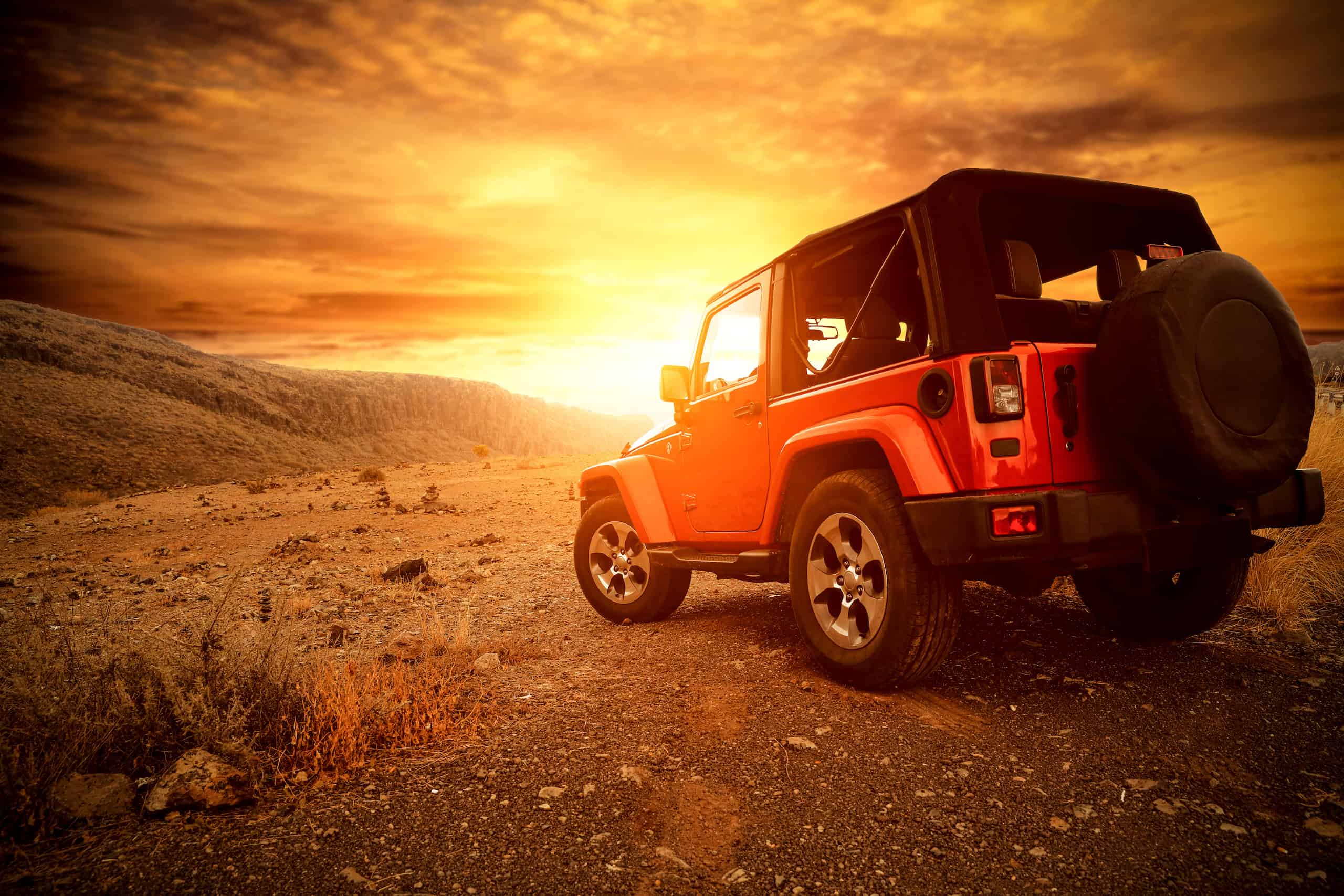 How much does car rental cost in Botswana?
Rental rates for your drive safari in Botswana will depend on the type of vehicle and the length of your road trip.
On average, it will cost between £68/$90 – £170/$225 per day for the rental of a 4 × 4.
The elements to take into account are:
Vehicle rental
Insurance
Roadside assistance
Petrol
The driver(s)
Car hire firm
Supplement for exceeding mileage
Entry requirements via road from neighbouring countries may differ.
Driving in Botswana
A popular destination with newlyweds going on safari tours, visitors should know that driving is conducted on the left hand side of the road in Botswana, similar to the UK, with the country generally considered a safe place to drive in.
If visitors stay on the main roads and are not planning on self-driving the national parks, then a 4×4 won't be required. Guests should stock up on food and take plenty of water.
FAQs
Should I rent a car or a 4×4?
If self-driving through parks, renting a 4 × 4 for a Botswana safari is recommended due to the difficult terrain.
How much does car rental cost in Botswana? 
Between £68/$90 – £170/$225 per day on average for the rental of a 4 × 4.