The Northern Tuli Game Reserve (GR) is situated on 72,000 hectares of land in the Tuli Block of eastern Botswana, some 335 miles northeast of the capital Gaborone in southern Africa.
The reserve incorporates several private concessions including Mashatu Game Reserve and Tuli Safari Lodge.
Northern Tuli GR is known for its spectacular landscapes, rich and varied wildlife, Baobab trees and a host of historical, cultural and natural history attractions including the photogenic 30-metre high Solomon's Wall, a basalt dyke cliff.
Why visit the Northern Tuli Nature Reserve?
Safari at the Northern Tuli Game Reserve
Safari guests can expect to see the largest elephant population on private land during game drives (approx 1,200) as well as many old trees, rock formations, island mountains and archaeological finds from the stone age on their African safari adventure.
Off-road driving is permitted close to the rocky outcrops, allowing for quality wildlife viewings and adventure activities including horse riding, overseen by the superb local tracker guides.
A popular destination with safari tours, the park offers plenty of attractions and wildlife for couples on a Botswana honeymoon safari and groups on a luxury safari.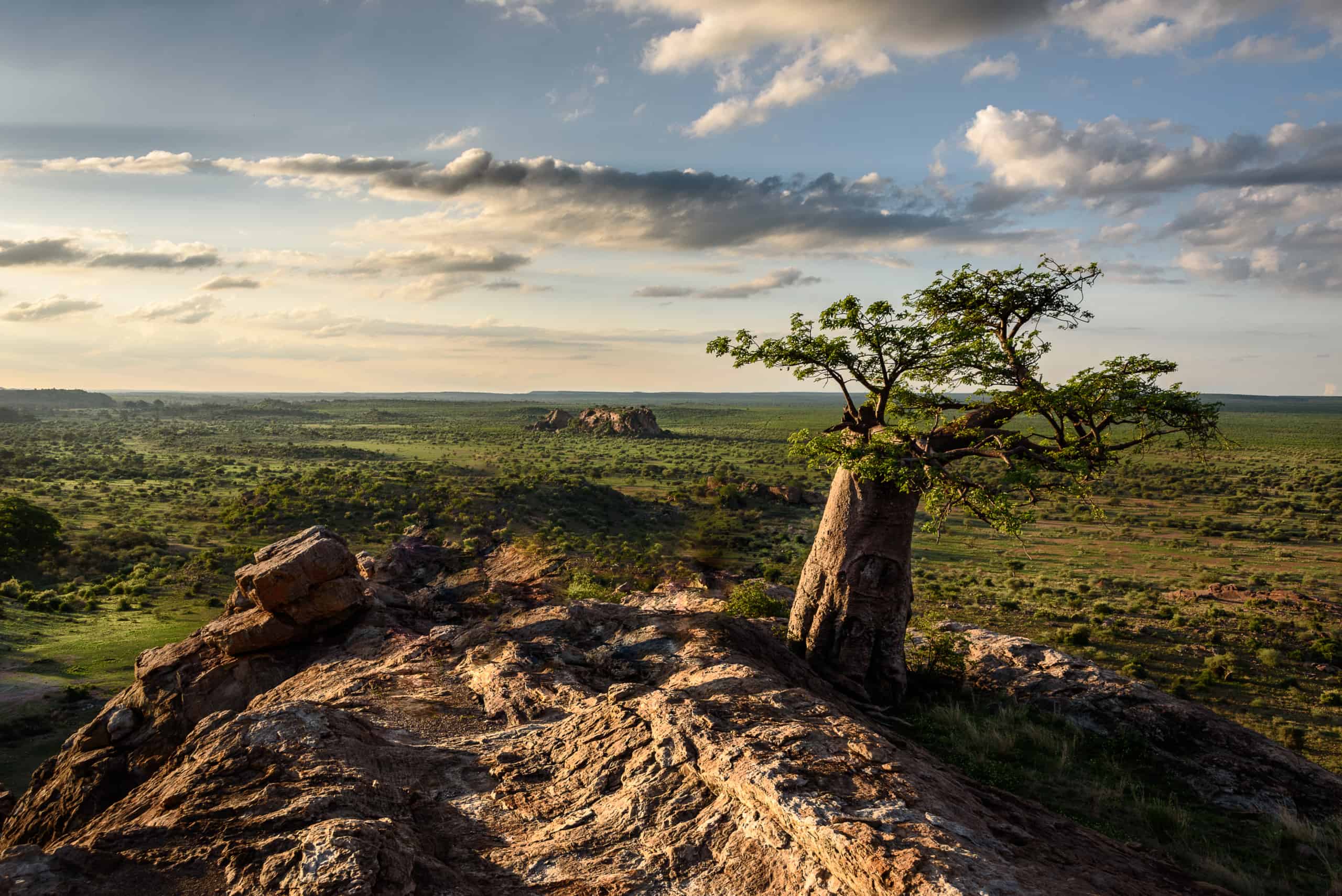 Animals
Apart from elephants, viewing of other large mammals is excellent, for example giraffes, waterbuck and elands.
The Northern Tuli Game Reserve is also known to be the best area to view leopards. But also lions, cheetahs and hyenas gather to feed on the abundance of antelopes.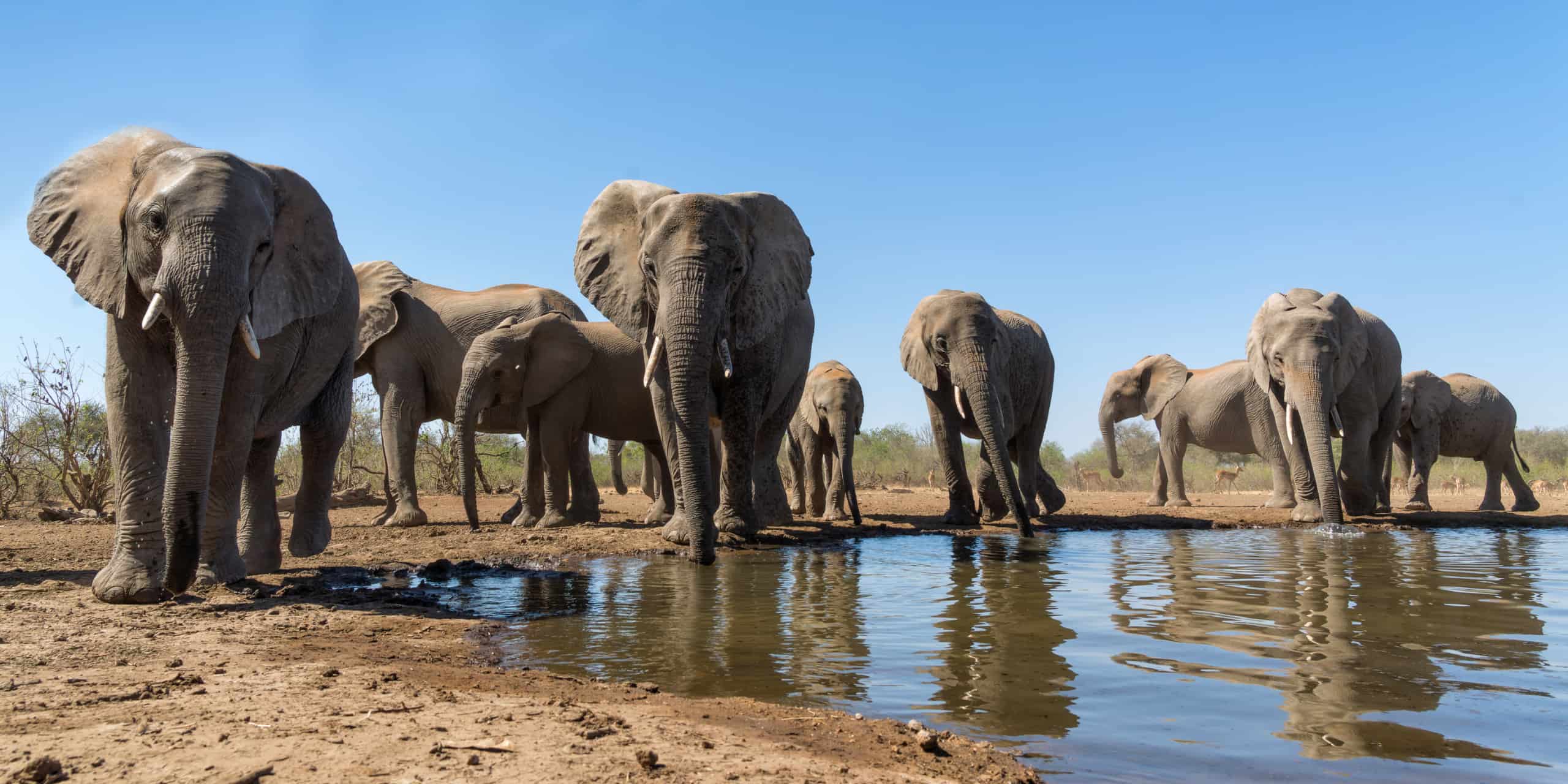 Birds
Over 350 species of birds can be found at Northern Tuli including the Hamerkop, Ostrich, Senegal coucal and the three-banded plover.
Other activities at Northern Tuli
Northern Tuli offers visitors many options when it comes to experiencing the beauty and wilderness of this region.
The Limpopo river and Shashe rivers make for superb game viewing in the conservancy areas with animals converging on the banks of the Limpopo and the sandy riverbed.
Walking safaris
Explore the wildlife and wilderness via a guided walking tour, an authentic means of exploring Northern Tuli.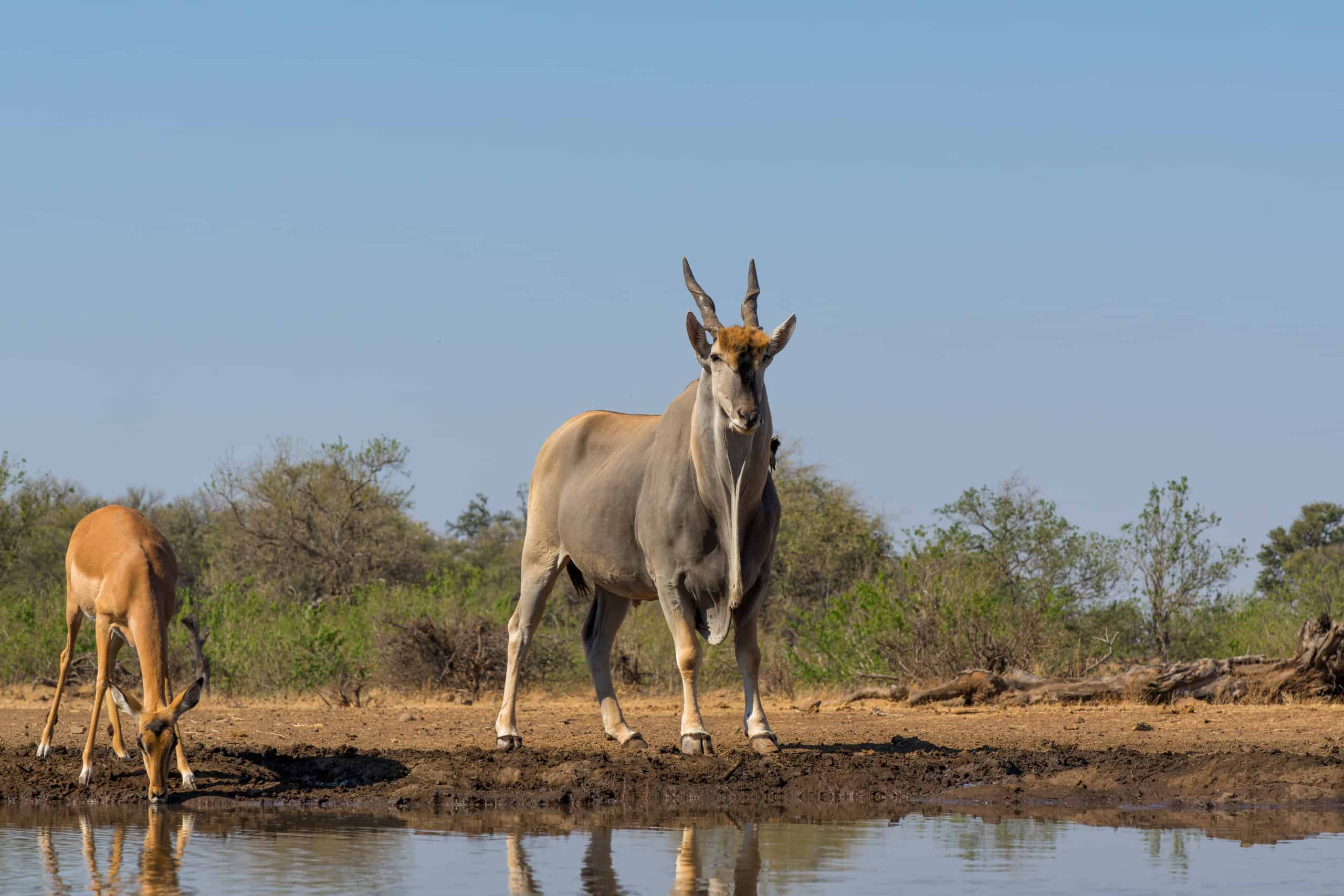 Horseback safaris
Horse riding safaris operate from across multiple terrains tracking wildlife along the way.
Mountain biking safaris
Mountain biking safaris follow different elephant trails at a leisurely pace along wildlife paths.
Hot air balloon safaris
Float soundlessly over the incredible Northern Tuli landscapes and see the wildlife from the air, a very unique perspective.
Yoga retreat safaris
Find your way back to nature on a 7-day yoga safari retreat in the Northern Tuli GR combining a unique wilderness experience with a yoga retreat and practicing meditation whilst exploring the surrounding nature.
Check out our article on the best things to do in Botswana which includes other activities including eco safari walks with local bushmen.
How to get to the Northern Tuli GR?
By Plane
The easiest way to get to Northern Tuli is by charter plane to the Limpopo Valley Airfield. Visitors have a choice of flying from Maun, Kasane or other parks and reserves in Botswana, or from many destinations in South Africa.
The Limpopo Valley Air Taxi offers a daily semi-regular scheduled service from Lanseria, Johannesburg into Limpopo Valley Airfield (a short drive away).
For visitors wondering how to get to Botswana, you can fly to Maun (MAU), Gaborone (GAB) or Kasane (BBK) airports. A Botswana visa and certain vaccinations may also be required to enter the country.
By Road
Over 7 hours and 335 miles from Gaborone, Northern Tuli is quite the distance from the capital city.
Due to its positioning on the border, many tourists arrive from Johannesburg in South Africa, a 328 mile/6 hour drive away. Many tourists make this trip using a car rental.
From South Africa, visitors will cross the border at Pont's Drift where they can leave their car at the border and the lodge will pick the visitors up. The border has strict opening times, from 8 AM to 4 PM.
Car rental in Botswana is an excellent way to tour this stunning country and see the incredibly diverse range of Botswana animals and scenery.
Tariffs & Regulations
Entrance fee to Northern Tuli Game Reserve
The entrance fee for the Northern Tuli Game Preserve is likely to be included in the lodge prices. Carrying a small amount of Botswana currency, the Pula (BWP) is useful when paying for smaller food or ticket items.
Regulations
When visitors enter the reserve, they must follow common sense rules including picking up waste, respecting the reserve schedules and staying in the vehicle when required.
Accommodation at Northern Tuli
Northern Tuli has a variety of accommodation facilities including lodges and campsites.
Lodges
Lodges offer high quality accommodation and a restaurant, bar and other facilities where guests can enjoy catered meals and drinks included.
Mashatu Lodge has 14 luxury air-conditioned suites nearby an elephant waterhole. Visitors can expect large comfortable double beds and en-suite bathrooms with both bath and shower facilities as well as a large swimming pool.
Pricing starts from USD $968.
Other more budget friendly lodge options are available including the Tuli safari lodge.
Tented camps
8 large luxury tents on elevated concrete slabs with the excellent restaurant providing all meals for guests as well as great service. Close to the Limpopo river and perfect for wildlife viewing.
Classic Suites
Two classic suites are furnished and designed to the same high standard, with similar internal layouts and features to our tented suites.
All of the suites can be made up as doubles or twins. Suites can be paired for families or friends who would like some privacy without being too far apart.
Useful information
Geography
Located on the eastern tip of the country bordering South Africa, a trip to Northern Tuli is perfect fo international visitors from Johannesburg, South Africa and beyond.
Weather
The weather is semi-arid with day-time temperatures ranging from 25C/77F to 34C/94F.
Rainfall is little and unpredictable – ranging from 300-350mm/11.8-13.8in annually – and is restricted almost entirely to the summer months, from October to April. Summers tend to be hot, while winters are mild.
Best time to visit Northern Tuli GR
During the Dry season, from May to September. Understanding the best time to visit Botswana is useful as this can impact safari prices and availability.
With some of Botswana's best parks and reserves an easy charter flight away, trips are often combined with tours to the Okavango Delta and Chobe National Park ecosystem.
Health
Northern Tuli is considered a low-risk malaria area, however prophylactics are advised. Visitors entering the area should consult their doctors regarding anti-malarial medicines.
FAQs
Where is the Northern Tuli Game Reserve located?
The reserve is in eastern Botswana, 335 miles northeast of the capital Gaborone.
What time does the border post entrance gate open and close at?
Border post gates with South Africa open at 8am and close at 4pm.  
What animals will visitors see?
Elephants, zebras, giraffes, wildebeest, eland, leopards and wild dogs.