Moremi Game Reserve (GR) is a beautiful protected area in Northern Botswana and at 1,900 square miles, it covers almost 25% of the Okavango Delta.
The reserve is renowned for its spectacular game drives, landscapes, pans, grasslands, bird watching and lush animal habitats in seasonally flooded plains.
This unique ecosystem, characteristic of the Okavango Delta Moremi area, allows for a diverse spectrum of wildlife with the migration of large herds of buffaloes, elephants and zebras arriving from the dry Kalahari Desert in search of food and water.
Mokoro canoes can be used to navigate past exquisite birdlife, hippos and crocodiles in the permanent water channels. Nearby, visitors can find the Xakanaxa Lagoon and explore the local Chief's Island and forested Mopane Tongue Peninsula.
Why visit Moremi Game Reserve?
Safari at Moremi Game Reserve
Moremi Game Reserve safaris (and its spectacular Khwai area) are truly spectacular with a striking number of wildlife species, birdlife and a diverse landscape, combining mopane woodland, floodplains, fairytale-like lagoons, papyrus rivers and acacia forests.
Although not one of the national parks, there is no other Africa safari where so many ecosystems seamlessly coalesce with excellent game viewing all year-round.
Visitors looking for an even greater experience can explore the numerous other parks and concessions in the heart of the Okavango Delta.
A popular destination with safari tours, the park offers plenty of attractions and wildlife for couples on a Botswana honeymoon safari and groups on a luxury safari.
Animals
Moremi is home to the most endangered species of large mammals: the cheetah, white rhinoceros, black rhinoceros, African wild dog and lion.
The Big 5 can be found during incredible game drive experiences and bush walks including herds of African elephants, rhinos, Cape Buffalo, African lions and African leopards as well as African wild dogs and the cheetah.
Moremi is also home to the largest group of African painted dogs in Botswana and visitors can also spot hyenas, kudus, red lechwes, crocodiles, giraffes, hippos, wildebeest, plains zebras, sables, warthogs, baboons and much more.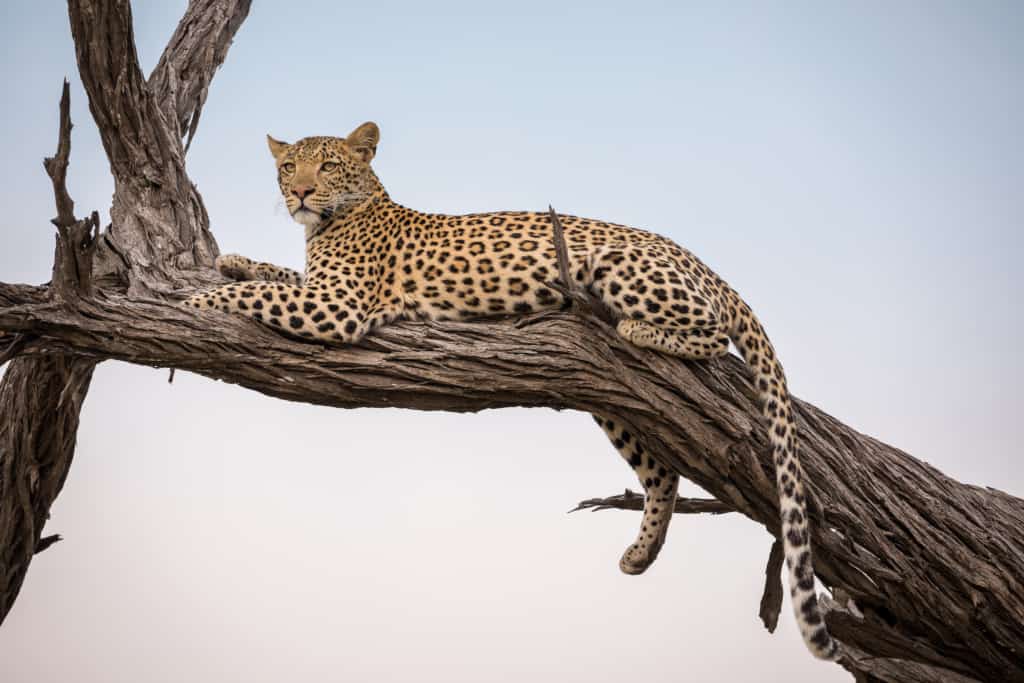 Birds
More than 500 species of bird can be found in Moremi including woodland birds, waterbirds, slaty egret and the gracious wattled crane.
Other activities at Moremi GR
Moremi offers visitors a range of different and exciting activities in this beautiful setting.
Boat safari cruises
Traverse the waterways in comfortable custom-designed game viewing boats.
Fishing
Fishing in the great wilderness appeals to many visitors looking for a relaxing activity with these 'catch and release' trips.
Bush walks
Get up close and personal with the African bush on a guided bush walk in Moremi.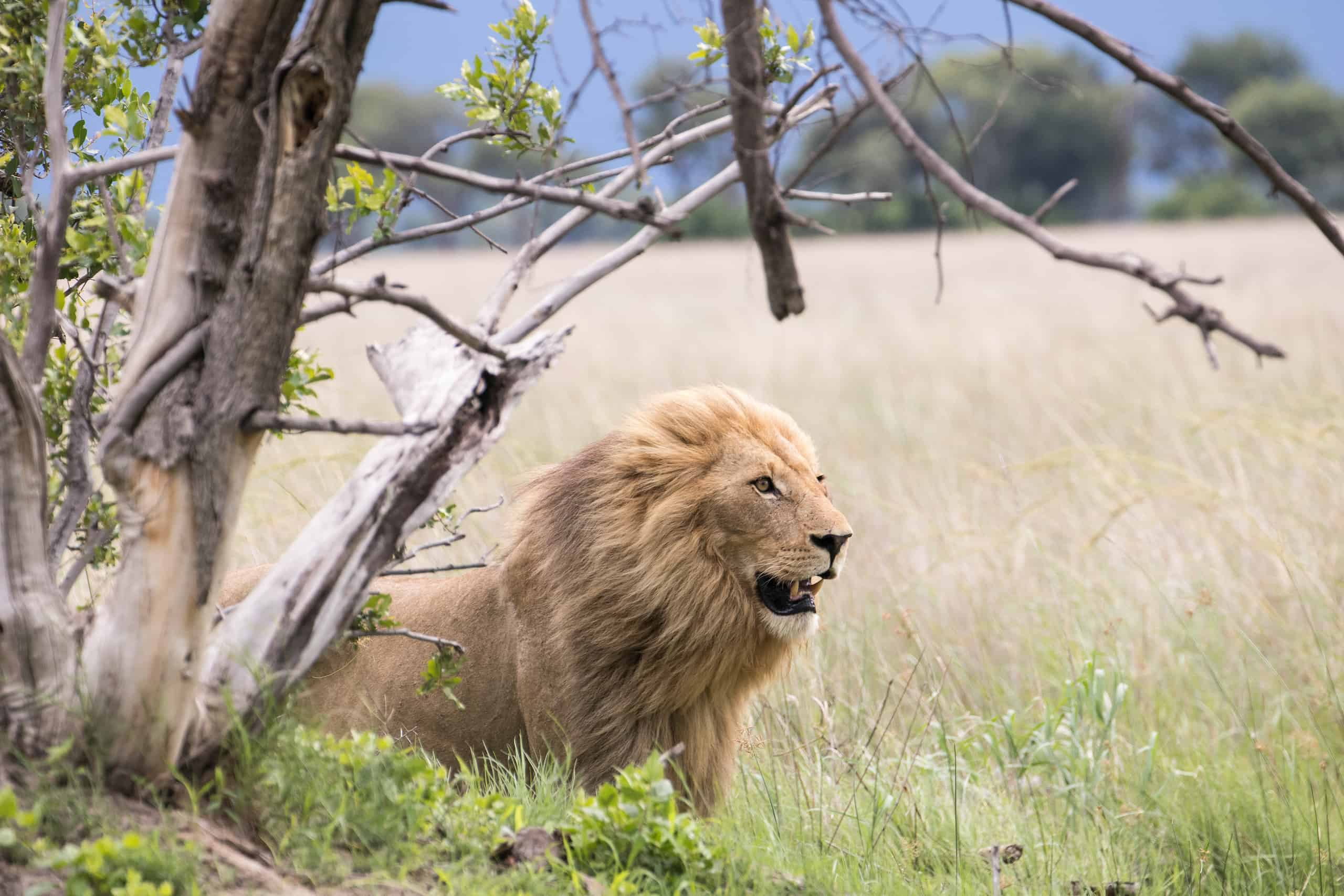 Horseback safaris
Horse riding safaris operate from across multiple terrains tracking elephants and other wildlife along the way.
Mokoro trips
A wooden canoe safari, the mokoro is the perfect means of navigating some of the Delta's more challenging swampy marsh and grasslands with a tour guide using a gondola-style wooden pole to push the canoe along.
Check out our article on the best things to do in Botswana which includes other activities including eco safari walks with local bushmen.
How to get to Moremi GR?
Moremi GR in northern Botswana can be accessed by both road and plane.
For visitors wondering how to get to Botswana, you can fly to Maun (MAU), Gaborone (GAB) or Kasane (BBK) airports. A Botswana visa and certain vaccinations may also be required to enter the country.
By Road
In the north of Botswana, 95 miles in a 4×4 from Maun airport (MUB), although the road is sometimes closed after heavy rains or in the rainy season.
Several budget safari operators run 4×4 trips to the Moremi tongue, but self-drive visitors can also go independently.
Car rental in Botswana is an excellent way to tour this stunning country and see the incredibly diverse range of Botswana animals and scenery.
By Plane
The most convenient entry point is through Maun Airport (MUB), the country's main tourist airport, a light aircraft flight lasting a mere 30 – 45 minutes.
Many lodges are only accessible by chartered plane but lodges and campsites in the Moremi tongue are usually accessible by 4×4.
Tariffs & Regulations
Entrance fee to Moremi Game Reserve
For international non-residents, adult daily fees cost $11 and children cost $5.50.
Carrying a small amount of Botswana currency, the Pula (BWP) is useful when paying for smaller food or ticket items. Understanding the best time to visit Botswana is useful as this can impact safari prices and availability.
Regulations
When visitors enter the park, they must follow common sense rules including picking up waste, respecting the reserve schedules and staying in the vehicle when required.
Accommodation at Moremi Game Reserve
Luxury and more luxury can be found at Moremi, with game lodges with all modern facilities visitors have come to expect, in addition to various camp options.
Lodges and tented camps
Khwai tented camp Moremi Game Reserve
Located within the Khwai community concession on the northeastern border of Moremi GR, the groups are intentionally kept small during safari activities and the guides know their craft.
There are six luxurious tents, 'Hemingway Style', and enjoy these spacious, classic African safari accommodations.
Prices start from $1,200 per night based on 2 people sharing.
Mombo camp Moremi GR
Nine luxurious tents accommodate eighteen guests. The tents are spacious, twins or double, have en-suite facilities that include indoor and outdoor showers and a separate flush toilet, bathroom amenities, mosquito net, and fan.
Mombo camp activities
The peaceful 'Hippo hide' is twenty minutes from camp and offers excellent bird and animal watching. Binoculars, peaceful sleep and reference books are available on drives, as is a 'window' seat for perfect sights.
Pricing starts from USD $2,200.
Khwai river safari lodge Moremi GR
In Khwai Moremi Game Reserve, there are 14 canvas and thatched tent, although 'tent' is an understatement; expect a luxurious suite with canvas walls – housed on raised wooden platforms. Internet access provided.
Khwai river lodge wildlife
The exceptional location of Khwai Moremi Park see it play regular host to Elephant, Buffalo, Lion, Leopard, Cheetah and Wild Dogs.
Pricing starts from USD $1,040.
Machaba camp Moremi Game Reserve
Camps feature iconic canvas tents, cooling plunge pools, communal bars, dining room and reading nooks.
All ten tents are set near the water's edge and each has polished concrete floors beneath a canvas roof, covered by a taut flysheet and supported by a timber frame.
At the back of the tent, the en-suite bathroom comes with indoor and outdoor showers, large hanging mirrors, and a flushing toilet in a separate "cubicle".
Okuti camp Moremi Game Reserve
Okuti lies along the Maunachira River and offers one of the best value safari experiences in the Moremi given the facilities and accommodation offered.
Okuti comprises of five spacious twin and double-bedded unique "Masasas" (tribal word for house of reeds). All areas of the camp are wheelchair accessible.
Pricing from USD $545 per person.
Chalets
Goo Moremi GR
Accommodation is provided in a selection of self-catering chalets as well as campsites and Meru tents. Each campsite has own bathroom facilities, hot water, wash-up area and a fully equipped gas braai.
Pricing starts from USD $96 per night for chalets.
Camping
Xakanaxa campsite Moremi Game Reserve
Camp Xakanaxa consists of eight camping pitches. The camp also has 3 elephant bulls that come through the camp regularly both during the day and night to browse on the acacia and Marula trees.
Pricing from USD $122 per night.
Useful information
Geography
In the north of Botswana, 95 miles from Maun airport.
Weather
The climate in Moremi GR is warm to hot with day time temperatures ranging from 25C/77F to 35C/95F.
Best time to visit Moremi GR
July to October is the best time to visit Moremi for wildlife viewing in the dry season. Understanding the best time to visit Botswana is useful as this can impact safari prices and availability.
With some of Botswana's best parks and reserves an easy charter flight away, trips are often combined with tours to the Okavango Delta and Chobe National Park ecosystem.
Health
Moremi GR lies in a high-risk malaria zone and antimalarial medication is advised. It is recommended to consult with your doctor prior to your trip.
FAQs
Where is Moremi Game Reserve located?
In the north of Botswana, 95 miles in a 4×4 from Maun airport (MUB). 
How much is the park entrance fee?
For international non-residents, adult daily fees cost $11 and children cost $5.50. 
What animals will visitors see?
The big 5 including lions, leopards, white rhinos, black rhinos, elephants, buffaloes as well as African wild dogs, cheetahs, African painted dog, hyenas, giraffes, wildebeest, zebras and many more.