The private Selinda reserve aka Selinda Camp is a 130,000 hectare game reserve (GR) in the north of Botswana, often featured in the National Geographic due to its large elephant herds, African wild dogs, beautiful Botswana bush and wetlands.
Located within the reaches of the Okavango Delta, visitors can be delighted by the quality game viewing, safari drives, off-roading and stunning lodges.
Why visit the Selinda Game Reserve?
Safari at the Selinda Game Reserve
Visitors can expect to see an area rich in wildlife with four of the big five animals present in a tranquil, remote setting thriving from its participation in the Great Plains Conservation initiative.
Open vehicle safari drives allow guests to take advantage of the wildlife viewings with endless photo opportunities and activities to keep guests amused including fishing and water based activities.
A popular destination with safari tours, the park offers plenty of attractions and wildlife for couples on a Botswana honeymoon safari and groups on a luxury safari.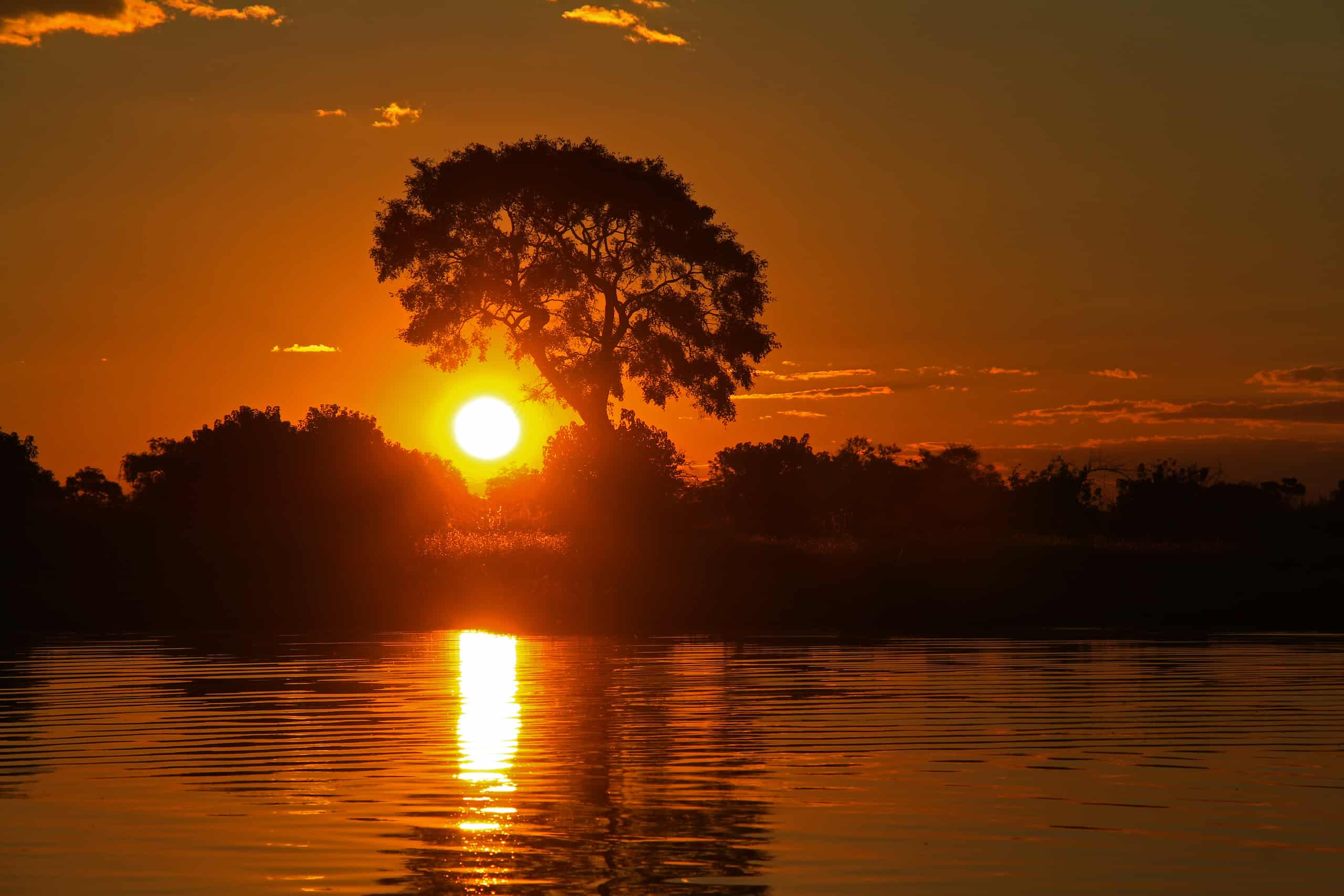 Animals
Selinda GR is renowned for its lions, hippos and African wild dog populations.
Other common species include the buffalo, giraffe, zebra, wildebeest, hyena, a variety of antelopes and the chance to spot a number of nocturnal species during the night drives.
Elephants are also common, with densities during the dry (May to October) season on a par with those of Chobe.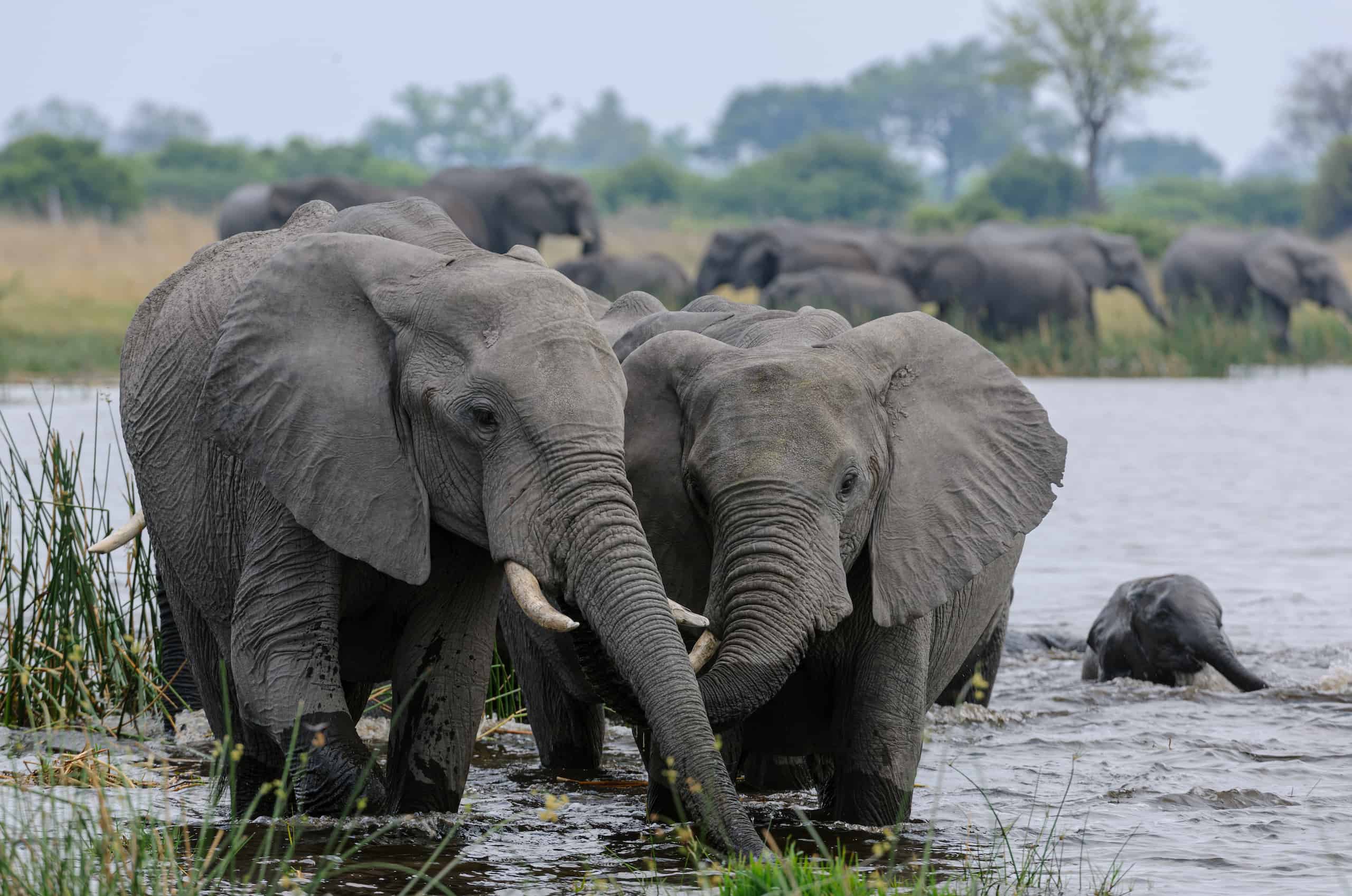 Birds
More than 200 bird species can be found in the area including ostriches, kori bustards, bee-eaters, secretary birds, bronze-winged courser, collared-palm thrushes and ostriches.
Other activities at Selinda GR
Selinda offers visitors different options when it comes to experiencing the beauty of this area.
Safari walks
Explore wildlife on foot on authentic walking safaris, an economical means of exploring wildlife in Selinda GR.
Boat cruises
Traverse the Linyanti river system, Zibadianja lagoon and Linyanti swamps in comfortable boats exploring the diverse wildlife.
Photographic safari
Limited to just 3 travellers, visitors can share a luxury Botswana photography tour with like-minded individuals and enjoy big game viewing whilst capturing their favourite moments.
Fishing
Fishing in the Selinda spillway appeals to many visitors looking for a relaxing activity with these 'catch and release' trips. Fish include bream, barbel/catfish and African pike.
Bush walks
Following the elephant trails through riparian forest and open plains, guests have the privilege of experiencing Africa as our ancestors did – on foot.
Selinda Canoe Trail
Canoe along the water and spend the night in a fly camp. Feast on fresh meals eaten around a blazing campfire and slip into peaceful slumber beneath a bright blanket of stars.
Check out our article on the best things to do in Botswana which includes other activities including eco safari walks with local bushmen.
How to get to Selinda Game Reserve?
By Plane
The only way to visit the Selinda Concession is by charter plane. Visitors can fly from Maun, Kasane or from another safari camp in Botswana.
Entry into the country for most visitors is usually through Maun Airport (MUB) or Kasane Airport (BBK) with visitors connecting from South Africa.
For visitors wondering how to get to Botswana, you can fly to Maun (MAU), Gaborone (GAB) or Kasane (BBK) airports. A Botswana visa and certain vaccinations may also be required to enter the country.
By Road
Located some 205 miles from Kasane, however, self-drivers are not allowed into this private concession. Car rental in Botswana is an excellent way to tour this stunning country and see the incredibly diverse range of Botswana animals and scenery.
Tariffs & Regulations
Entrance fee to Selinda Game Reserve
Entrance fees will typically be included in the tour operator booking. No self-drivers are allowed into this private concession. Carrying a small amount of Botswana currency, the Pula (BWP) is useful when paying for smaller food or ticket items.
Regulations
When visitors enter the reserve, they must follow common sense rules including picking up waste, respecting the reserve schedules and staying in the vehicle when required.
Accommodation at Selinda Game Reserve
There are four exclusive, upmarket lodges to choose from in the private Selinda Concession (aka Selinda Game Reserve).
The guiding is excellent and activities include game drives, night drives, walks and boat safaris.
Tented camps and luxury lodges
Selinda GR has now cemented itself as an exclusive reserve that offers luxury accommodation and unique Botswana safari experiences.
Selinda camp rates range from:
Pangolin Photo Camp from USD $750 per person per night
Selinda Explorers Camp from USD $1,010 per person per night
Selinda Camp from USD $1,190 per person per night
Great Plains from USD1,800 per person per night
Zarafa Camp from USD $2,125 per person per night
Selinda Suite from USD $7,340 per unit
Useful information
Geography
In northern Botswana, the only way to visit the Selinda GR is by charter plane.
Weather
The climate in Selinda GR is warm to hot with day time temperatures averaging from 25C/77F to 32C/89F.
Best time to visit Selinda GR
The dry season months (July to October) when surface water from the wet season rainfall has disappeared in other areas. Understanding the best time to visit Botswana is useful as this can impact safari prices and availability.
With some of Botswana's best parks and reserves an easy charter flight away, trips are often combined with tours to the Okavango Delta and Chobe National Park ecosystem.
Health
Selinda GR lies in a high-risk malaria zone with antimalarials recommended for visitors.
FAQs
Where is the Selinda GR located?
In the north of Botswana, the only way to visit the Selinda GR is by charter plane. 
How much is the park entrance fee?
Entrance fees will typically be included in the tour operator booking. 
What animals will visitors see?
Large herds of Kalahari elephants, as well as lions, leopards, Selinda pack of African wild dogs, roan antelopes, sable antelopes, hippos, red lechwe, sitatungas and crocodiles.