Founded in 1994 by The Mokolodi Wildlife Foundation, it is situated on 12 square miles of donated land in south-east Botswana, a mere 14 miles from the capital Gaborone.
Mokolodi is renowned for extensive wildlife viewing and riverine terrain interspersed with rocky hills, with the picturesque Lake Gwithian and adjoining picnic sites.
Mokolodi offers game drives, tour guided walks, horse-back safari, rhino and giraffe tracking, walks with trained elephants and cheetah visits.
Why visit the Mokolodi Nature Reserve?
Safari at the Mokolodi Nature Reserve
Day visitors can drive themselves in the reserve, or book a two-hour, open-vehicle day or night game reserve drive.
The reserve also has a white rhino breeding program and a wildlife sanctuary that supports sick or injured wildlife.
The nature reserve is inhabited by a wide variety of indigenous African game, bird and reptile species, some of which are rare and vulnerable to the threat of extinction.
A popular destination with safari tours, the park offers plenty of attractions and wildlife for couples on a Botswana honeymoon safari and groups on a luxury safari.
Animals
Mokolodi also hosts kudus, warthogs, duikers, giraffes, steenboks, zebras, blue wildebeest, gemsbok, ostriches, impalas, springbok, waterbucks, baboons, vervet monkeys, mountain reedbuck, eland, bushbuck, African spurred tortoises and leopards.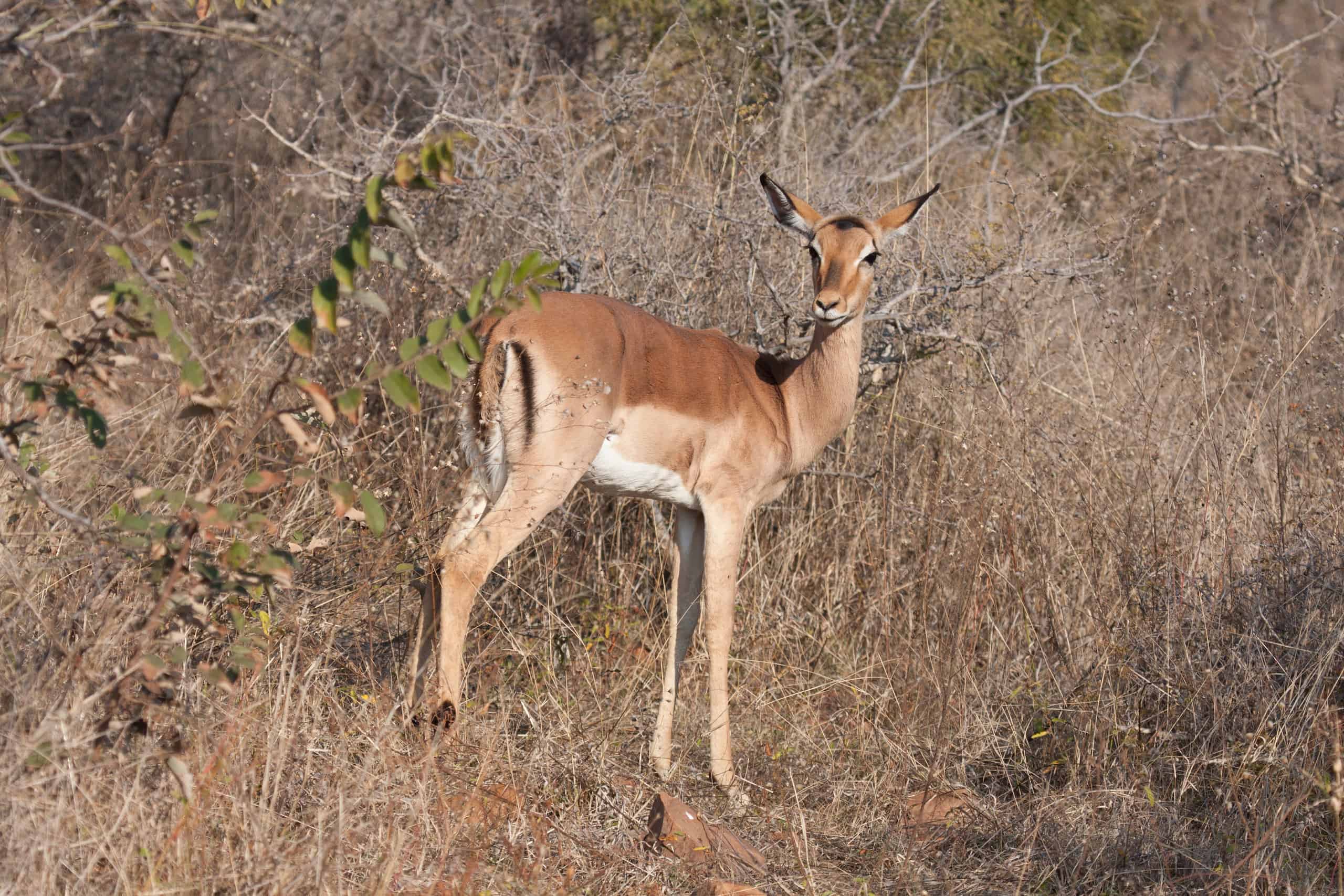 Birds
Over 300 species of birds can be found at Mokolodi including the little bee-eater, ostrich, purple heron and red-crested bustard.
Other activities at Mokolodi
Mokolodi offers visitors many options when it comes to experiencing the beauty and wilderness of this region including:
Rhino and giraffe tracking
Guided by trained trackers, guests can find and view white rhinos more closely, allowing time for plentiful photo opportunities and a picnic with cold drinks and food by the lake.
Walking safaris
Explore the wildlife and wilderness via a guided walking tour, an authentic and economical means of exploring Mokolodi including walking with trained elephants.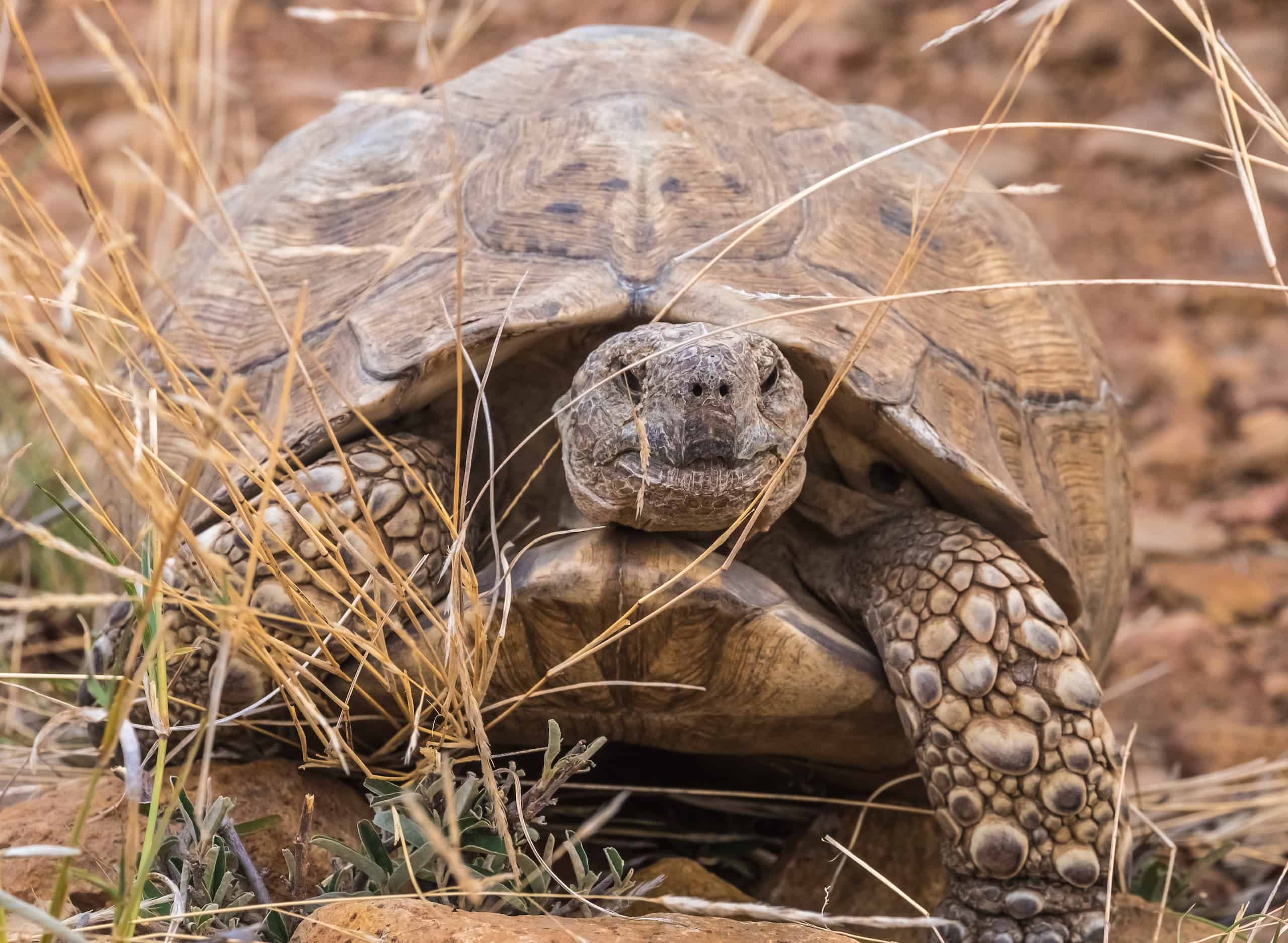 Horseback safaris
Horse riding safaris operate from across multiple terrains tracking rhinos and giraffes along the way.
Cycle safaris
Cycle different trails at a leisurely pace along wildlife paths.
Hiking
Visitors can also hike the nearby Kgale Hill. The peak of this hilltop offers beautiful views looking out towards Gaborone Dam and Mokolodi Nature Reserve.
Check out our article on the best things to do in Botswana which includes other activities including eco safari walks with local bushmen.
How to get to Mokolodi Nature Reserve?
By Plane
Botswana's main airport, Sir Seretse Khama International Airport (GBE), is located 7miles north of the capital Gaborone.
Tour operators will meet visitors there and will organize further transportation to the nature reserve or visitors can pick-up a 4×4 at the airport for a self-drive safari.
For visitors wondering how to get to Botswana, you can fly to Maun (MAU), Gaborone (GAB) or Kasane (BBK) airports. A Botswana visa and certain vaccinations may also be required to enter the country.
By Road
A mere 14 miles from Gaborone and also popular with guests from neighbouring South Africa due to its positioning on the border, as well as tourists arriving from the United States with Johannesburg a 220 mile/5 hour drive away.
Car rental in Botswana is an excellent way to tour this stunning country and see the incredibly diverse range of Botswana animals and scenery.
Tariffs & Regulations
Entrance fee to Mokolodi Nature Reserve
The entrance fee for Mokolodi Nature Preserve is USD $1 per person. Park entrance fee of USD $5.30 per vehicle per day.
Carrying a small amount of Botswana currency, the Pula (BWP) is useful when paying for smaller food or ticket items.
Regulations
When visitors enter the reserve, they must follow common sense rules including picking up waste, respecting the reserve schedules and staying in the vehicle when required.
Accommodation at Mokolodi
Mokolodi has a variety of accommodation facilities including chalets and value for money campsite options.
Mokolodi Nature Reserve offers guests accommodation in five well-equipped self-catering chalets overlooking a waterhole within the Reserve, as well as campsites and a camp.
Mokolodi Nature Reserve chalets
2 x Single Room/Small Chalet (2 adults, 1 child max)
3 x Double Room/Standard Family Chalet (2 adults, 4 children max)
Chalets come equipped with crockery, cutlery, linen, bush braai (barbeque) with grid, kettle, hot water boiler, fan, gas stove, fridge and outside seating area/fireplace
Note: Chalets are self-catering, guests should bring their own food
Standard Family Chalet prices :
Weekday specials can be found for USD $87 per chalet
Weekend or Public Holiday deals can be found for $120 per chalet
Maximum of 4 adults and 4 children
McCall Smith camp
Built with funds donated by renowned author Alexander McCall Smith and resembling a traditional Tswana thatched hutted dwelling.
Self catering located in the south of the Reserve, away from the main chalets, this camp offers up-close game viewing and a unique experience for visitors
5 individuals huts on offer, booking must include all 5 units
Self catering, guest should bring their own bedding, food and drinks.

The camp has running water, toilets, heated outdoor showers and braai area.
Campsites
5 camping sites are available (max of 8 guests per campsite)
Self catering, guests should bring their own food, drinks & camping equipment.
Toilets are available, outdoor shower, braai with grid and washbasin
Campsites prices
Prices start from USD $11
Conservation levy: USD $5 per vehicle.
Transfers to Campsites: USD $5 & $2.10 for heating the showers
Mokolodi restaurant
Lunch, dinner and late night meals are offered, with pizza a speciality and Vegetarian Friendly, Vegan Options catered for.
The restaurant scores highly for atmosphere and visitors can also view wildlife from the comfort of their table with zebras and other animals known to wander close to the restaurant.
Menu options include pork knuckle, pizza, steak, eisbein (ham hock), kudu, impala, french fries, beers, coffees and more.
Useful information
Geography
Located on the south-eastern tip of the country bordering South Africa, a trip to Mokolodi is easily done by visitors from Johannesburg and South Africa.
Weather
Day-time temperatures range from 21C/69F to 30C/86F. Summers are hot, but the nights are cool. During winter, days are still warm, but nights are cold.
Rainfall is erratic, but most of the precipitation falls in the summer months, between October and April.
Best time to visit Mokolodi GR
Due to the nature of the reserve, there isn't really a best time for wildlife viewing, as is the case in the bigger reserves that are part of an ecosystem.
The only consideration is the condition of the roads. If you are self-driving in the reserve, a 4×4 is essential in the rainy season, from November to April and recommended in general due to the road surface.
The reserve sometimes closes from December to March, so it is advisable to phone before driving out there.
Understanding the best time to visit Botswana is useful as this can impact safari prices and availability.
With some of Botswana's best parks and reserves an easy charter flight away, trips are often combined with tours to the Okavango Delta and Chobe National Park ecosystem.
Health
Mokolodi is considered a low-risk malaria area however prophylactics are advised. Visitors entering the area should consult their doctors regarding anti-malarial medicines.
FAQs
Where is the Mokolodi Nature Reserve located?
A short 14 mile drive from the capital Gaborone. 
How much is the park entrance fee?
The entrance fee for Mokolodi Nature Preserve is USD $1 per person. Park entrance fee of USD $5.30 per vehicle per day. 
What time does the entrance gate open and close at?
Entrance gates open at 6am and close at 10pm.  
What animals will visitors see?
White rhinos, giraffes, zebras, cheetahs, kudus, impalas, vultures, waterbucks, klipspringers, baboons and hippos.