Established in 1961, this game reserve in central Botswana, about 5 hours south of Maun is an extensive and remote park in the Kalahari Desert of Botswana and home to many rhinos, black-maned lions and desert-adapted elephants, among others.
Covering approximately 20,400 sq miles, larger than the Netherlands, the Central Kalahari Game Reserve (CKGR) is the second largest wildlife reserve in the world and renowned for stunning sand dunes, desert scenery, star-gazing and adventurous wildlife activities.
Why visit the Central Kalahari Game Reserve?
Safari at the Central Kalahari Game Reserve
An African safari in the CKGR is a unique experience where visitors can see large concentrations of herbivores such as blue wildebeest, oryx, springbok and black maned lions in the harsh desert environment and in the water-filled pans after the rains.
During the dry months, the CKGR reveals wide, desolate pans, which offer exceptional photo opportunities. The reserve is well-known for providing awe-inspiring star gazing experiences as well as for its most notable attractions such as Deception Valley, the Sunday and Leopard Pans, Passage Valley and Piper's Pan.
A popular destination with safari tours, the park offers plenty of attractions and wildlife for couples on a Botswana honeymoon safari and groups on a luxury safari.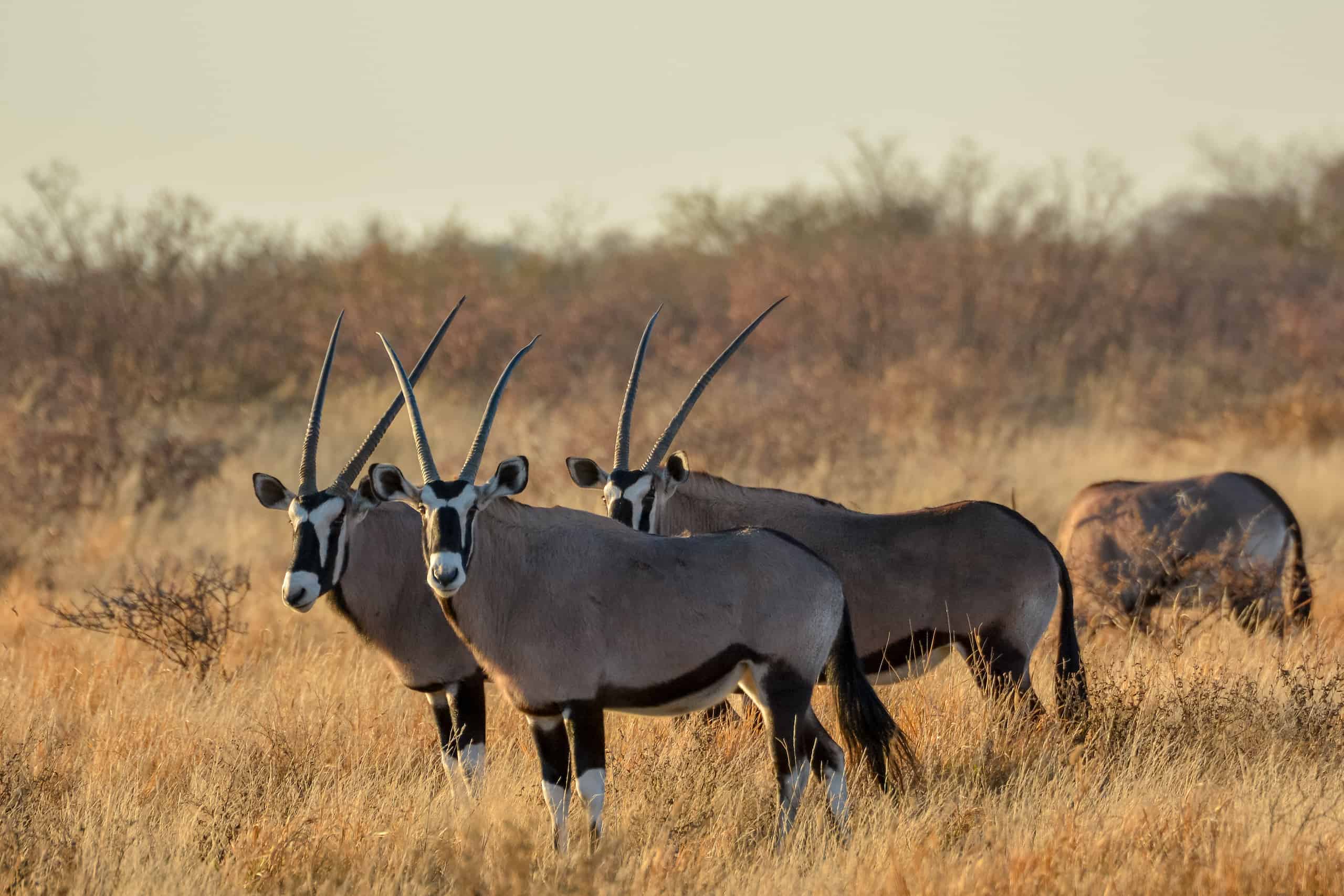 Animals
CKGR also attracts large animals visitors can expect to see including predators such as black-maned lions and leopards. Visitors will also find meerkats, brown hyenas, wildebeest, African wild dogs and honey badgers in this beautiful stretch of southern Africa.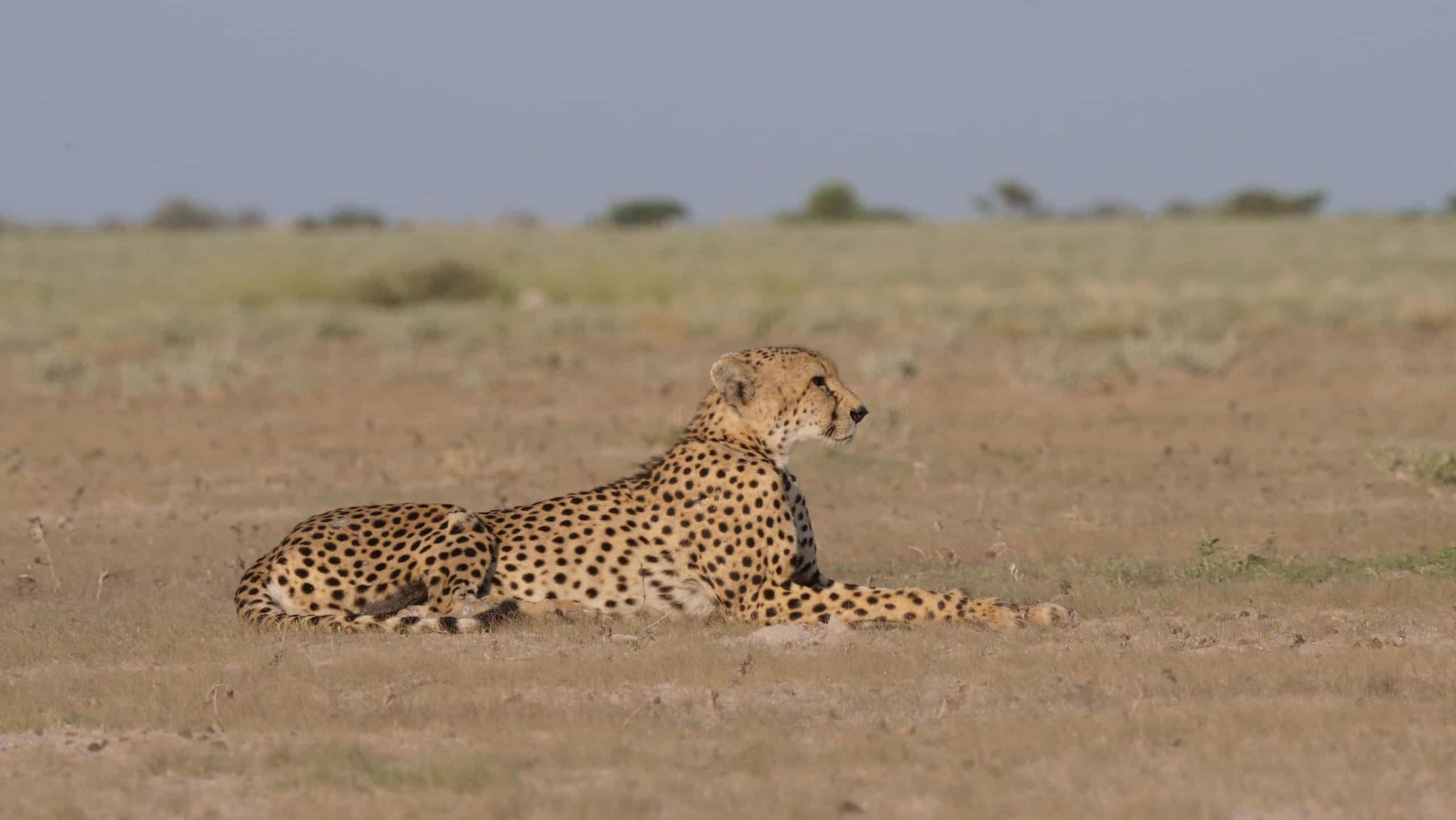 Birds
Over 250 species of birds including the black bustard, raptors, the black-shouldered kite, ostriches and the red-billed francolin can be found here.
Other activities at CKGR
Central Kalahari GR offers visitors many options when it comes to experiencing the beauty and wilderness of this dry landscape including:
Luxury safaris
With excellent wildlife view and plentiful sand dunes, CKGR also offers excellent luxury safari lodges with beautiful décor, modern suites, well trained staff and excellent food.
Desert camping/Salt pans sleep out
This extraordinary, experiential sleep out, under the stars on the vast Salt Pans is a truly amazing encounter. Many of the river valleys are fossilized with these salt pans and guests can sleep on them in tents under the stars.
Tents come equipped with a veranda and bathroom/shower and around an open fire, a delicious bush menu will be traditionally prepared and cooked under the stars.
Deception Valley
Meet with the Bushman guides of the Naru-speaking San tribe and relax in the nearby luxury lodges overlooking epic sand dunes.
Khutse Game Reserve
The Khutse Game Reserve is located south of the CKGR and is ideal for game drives, camping and spotting lions, leopards, cheetahs, giraffes, wildebeest, zebras, springbok and many more.
Check out our article on the best things to do in Botswana which includes other activities including eco safari walks with local bushmen.
How to get to the Central Kalahari Game Reserve?
By Plane
Flying into Maun airport (MUB) and renting out a 4×4 to self-drive to the game reserve is an option for many. For others, flying into one of the camps airstrips by chartered plane is another option.
Car rental in Botswana is an excellent way to tour this stunning country and see the incredibly diverse range of Botswana animals and scenery.
Alternatively, visitors can book their Botswana safari by 4×4 and can be picked up by the safari guide at the airport. For visitors wondering how to get to Botswana, you can fly to Maun (MAU), Gaborone (GAB) or Kasane (BBK) airports.
A Botswana visa and certain vaccinations may also be required to enter the country.
By Road
Home to one of Botswana's best parks and reserves, Central Kalahari GR is located 155 miles south of Maun, the gateway to the Okavango Delta. The drive takes about five hours.
The park has four entrances and most visitors driving to the park will use the Matswere Gate, which is about 24 miles north of the popular Deception Valley. After rain, the road can be very bad and driving times will be longer.
Tariffs & Regulations
Tariffs
Entrance fee to Central Kalahari National Park.
For tourists, the entrance fee to Central Kalahari National Park is:
$10 USD for over 15's
$5 for children aged 8 to 15
Free for children under 8 years old
Regulations
When visitors enter the reserve, they must follow common sense rules including picking up waste, respecting park schedules and staying in your vehicle when required.
Accommodation at CKGR
CKGR has a variety of accommodation facilities, ideal for families, individuals or groups.
Lodges
Lodges at CKGR offer high quality accommodation and a restaurant, bar and other facilities. Some even have swimming pools. Visitors can stay at the Deception Valley Lodge or the the Dinaka Safari lodge.
Camps
Until 2009, visitors to the reserve had two accommodation options: Stay either within the park, using the park's demarcated campsites or at one of the lodges outside the park boundary, which are not close enough for day trips.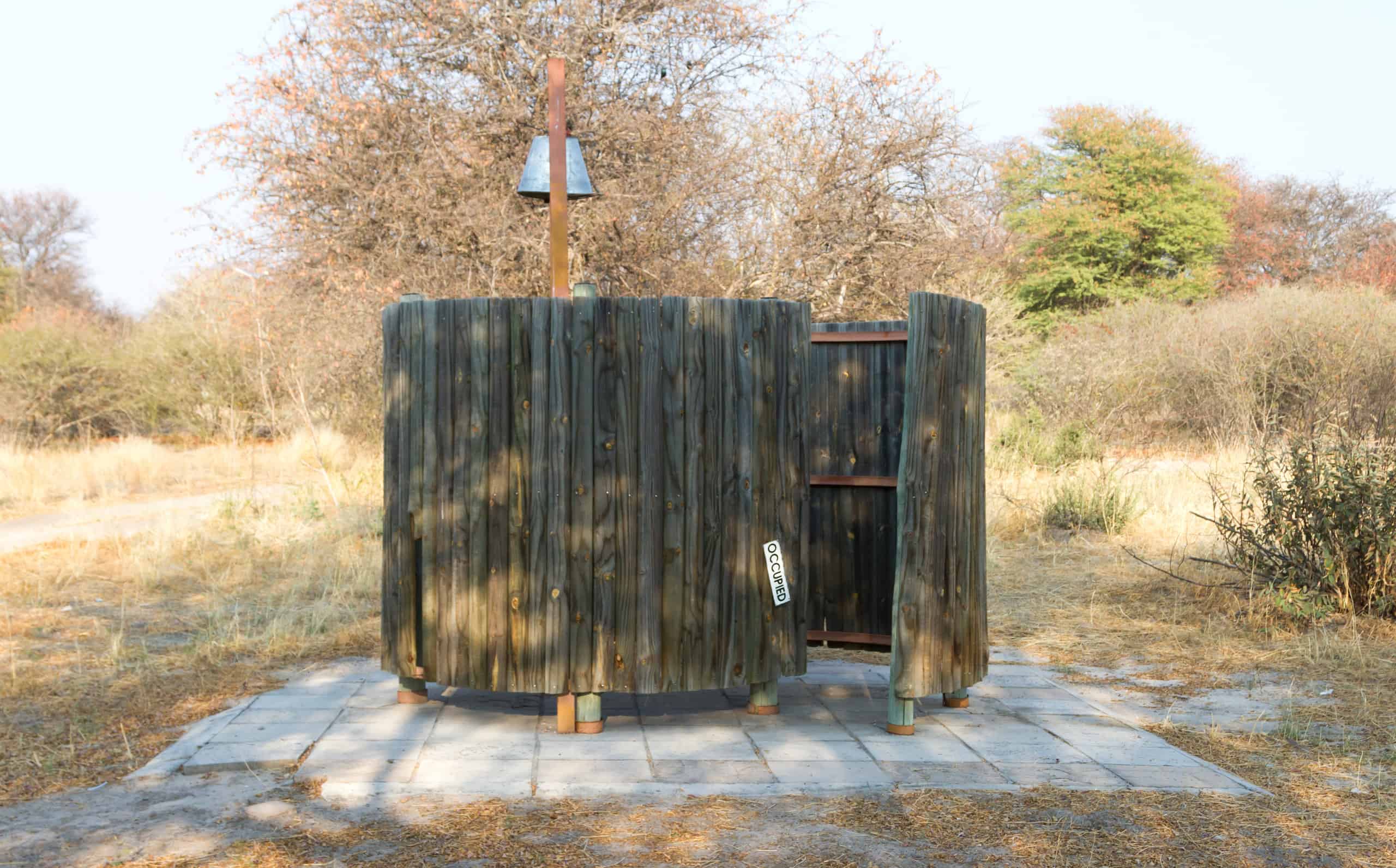 More accommodation options are now available including Camp Kalahari and Tau Pan camp.
Camp Kalahari
Camp Kalahari is one of only three camps in a one million-acre private wildlife reserve, with just 12, Meru-style tents set amongst the palms. Visitors can tap into the area's activities including quad biking, horseback riding, bushman walks and traditional game drives.
Recommended for families, the camp is unique, fresh, and affordable, children from all ages are welcome, there's a dedicated family tent, dining area and a fence around the camp.
Visitors can watch 50,000 zebras and wildebeest migrate through the area from January to April as well as enjoy lazy siestas in the swimming pool pavilion and, in the dry season, watch the elephants come to drink at the water.
The luxury and comforts of the camp are noteworthy also as all the tents have ensuite outdoor bathrooms, flush loos and hot showers.
Pricing starts from USD $940 per night.
Camping
The campsites at CKGR offer the basic amenities and are located in the north of the park.
Pricing starts from $20 per person per night.
Carrying a small amount of Botswana currency, the Pula (BWP) is useful when paying for smaller food or ticket items.
Useful information
Geography
Located in the centre of the country, a trip to CKGR is often combined with a trip to Khutse Game Reserve.
Weather
Day-time temperatures range from 22C/71F to 33C/91F whilst November to February experience higher amounts of rainfall.
Best time to visit Central Kalahari Game Reserve
CKGR can be visited all year round. Due to the higher rainfall and muddy sands in winter, a trip anytime from April to November is recommended.
Understanding the best time to visit Botswana is useful as this can impact safari prices and availability.
Health
Central Kalahari lies in a no-risk malaria zone, but if you are visiting other parts of the country, particularly in the north, it is advisable to take antimalarials and consult your doctor.
FAQs
Where is the CKGR located?
How much does the entrance to the CKGR cost?
The vehicle entry fees are USD $1 for a vehicle with local registration and USD $4.50 for a vehicle with foreign registration per day. 
What time does the entrance gate open and close at?
CKGR opens from 6.30am – 6.30pm from April to September and 5.30am – 7.00pm in October to March.
What animals will visitors see?
Elephants, rhinos, blue wildebeest, oryx, springbok and black maned lions.