Known as the "Galapagos of Africa," Udzungwa Mountains National Park (NP) is a 770 sq. mile mountain range park in south central Tanzania with incredible diversity of tropical flora and fauna species.
The Udzungwa Mountains are part of the Eastern Arc Mountains and are mostly within the Iringa Region, south of Tanzania's capital Dodoma.
The area was declared a national park in 1992 by prince Bernhard of Netherlands and tourism in the Udzungwa Mountains National Park revolves around hiking and trekking, as the park has no roads and is accessible only on foot.
Why visit Udzungwa Mountains National Park?
Safari at Udzungwa Mountains NP
A Udzungwa Mountains safari offers visitors the opportunity to explore the landscape on foot, with mountain ranges interspersed with rainforest and arid savannah.
Dense, rich vegetation thrives here due to the significant rainfall that forms as a result of humidity from the Indian Ocean that condenses at Luhomero, the highest peak in the park.
The chance to wander through such a wonderful rainforest is a real treat for safari visitors, with 30% to 40% of Tanzania's plant and animal life found here, guests are sure to have multiple opportunities to observe diverse animals and rare primates within the park.
On foot, visitors will find large numbers of primates including the diurnal sanje crested mangabey, rungwecebus kipunji, the endangered iringa red colobus, matandu dwarf galago and mountain dwarf galago.
The vertical height of the Udzungwa forests ranges from 250m to 2,576m and with numerous forest trails, offering different kinds of activities, the park is a true hiker's paradise. A half day tour at Sanje waterfall at a towering 170 m is also a key attraction.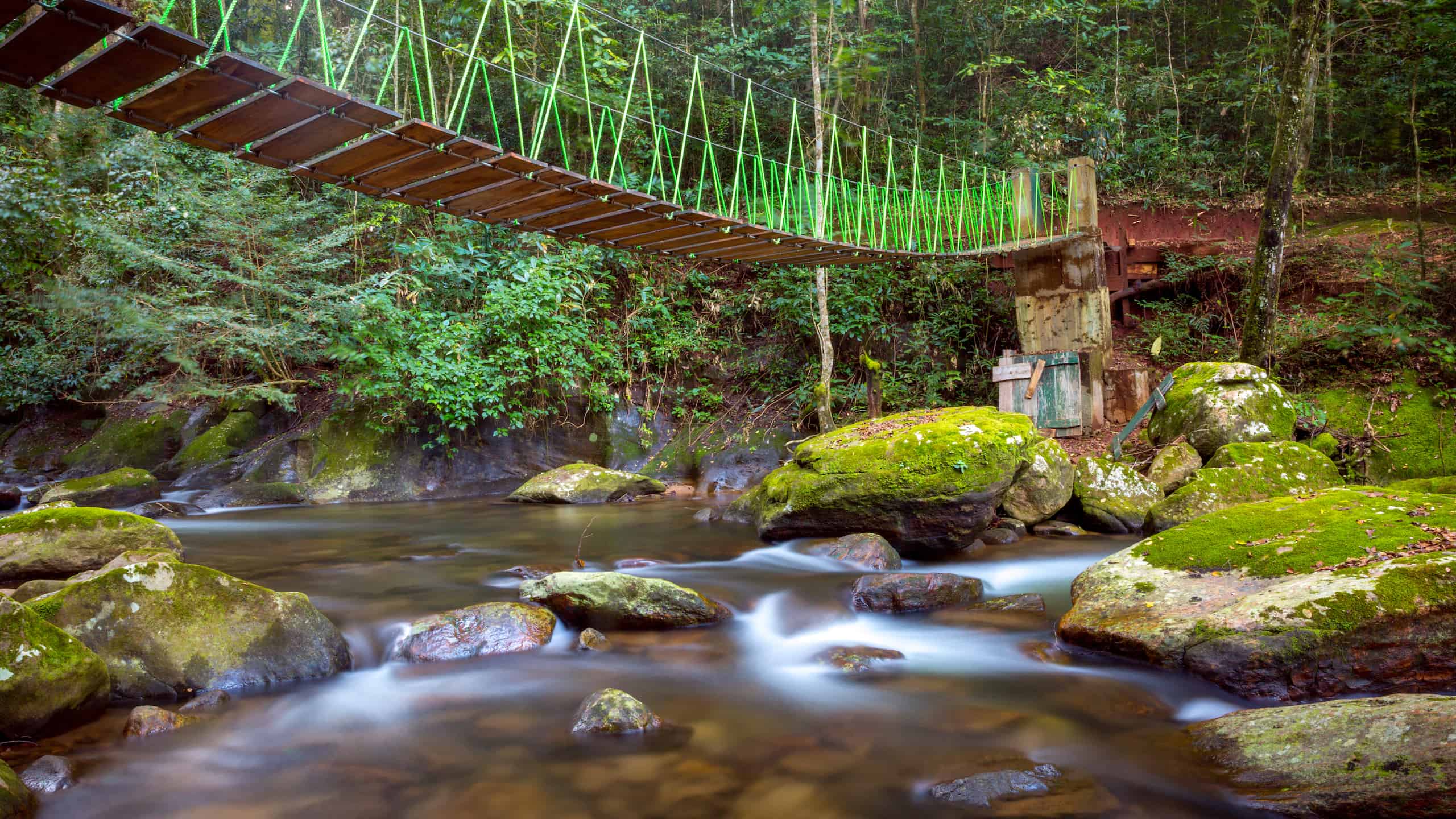 Animals
The Udzungwa Mountains have a good variety of wildlife and is home to many animals, including Abbott's duiker, Kipunji and unusual animals such as the grey-faced sengi.
Elephants live in the forests along the southern escarpment and six registered primate species call Udzungwa National Park their home.
The Iringa red colobus and the Sanje crested mangabey live only in this area and nowhere else in the world. The latter remained undiscovered by biologists until 1979.
Stretching across the Eastern Arc mountain range, the park supports diverse wildlife, including the buffalo, lion, leopard, African wild dog and eland.
Other mammal species to be found in the Udzungwa Mountains include the: Bushbuck, Sable, Greater Kudu, Harvey's Red Duiker, Bush Duiker, Palm Civets, Miombo Genet, Hyena, Sun Squirrel, Climbing Mouse, Spiny Mice, Pouched Rat, Elephants Shrew, Shrew and the Hippo.
6 species of primate are found here and two are endemic species, namely the Iringa red colobus monkey and the Sanje crested mangabey monkey.
Other primates include the Vervet Monkey, Sykes Monkey, Black and White Colobus, Yellow Baboon, Grant's Galago, Small-eared Galago, greater Galago, Highland Mangeby in the Ndundulu Forest, Matundu Dwarf Galago, Mountain Dwarf Galago.
The tree frog can be found here also and, in addition, the Kihansi spray toad lives around a waterfall on the Kihansi River. It was briefly extinct in the wild in 2009 when an upstream dam altered its habitat. Scientists successfully managed to reintroduce them back after a successful captive breeding program.
Birds
Bird-watchers regard the area among the top three African mainland bird conservation areas. More than 400 species of birds have been recorded here including the African marabou, Crowned eagle, Ruppells vulture and the African hobby.
Scientists discovered the Francolin and Rufous-winged Sunbird only in the last few years. It also holds species such as Dappled mountain-robin, Sharpe's akalat, Olive-flanked robin-chat and White-chested alethe.
The Udzungwa forest partridge was only discovered in 1991 and is a species, with its closest relatives appearing to be the hill partridges of Asia.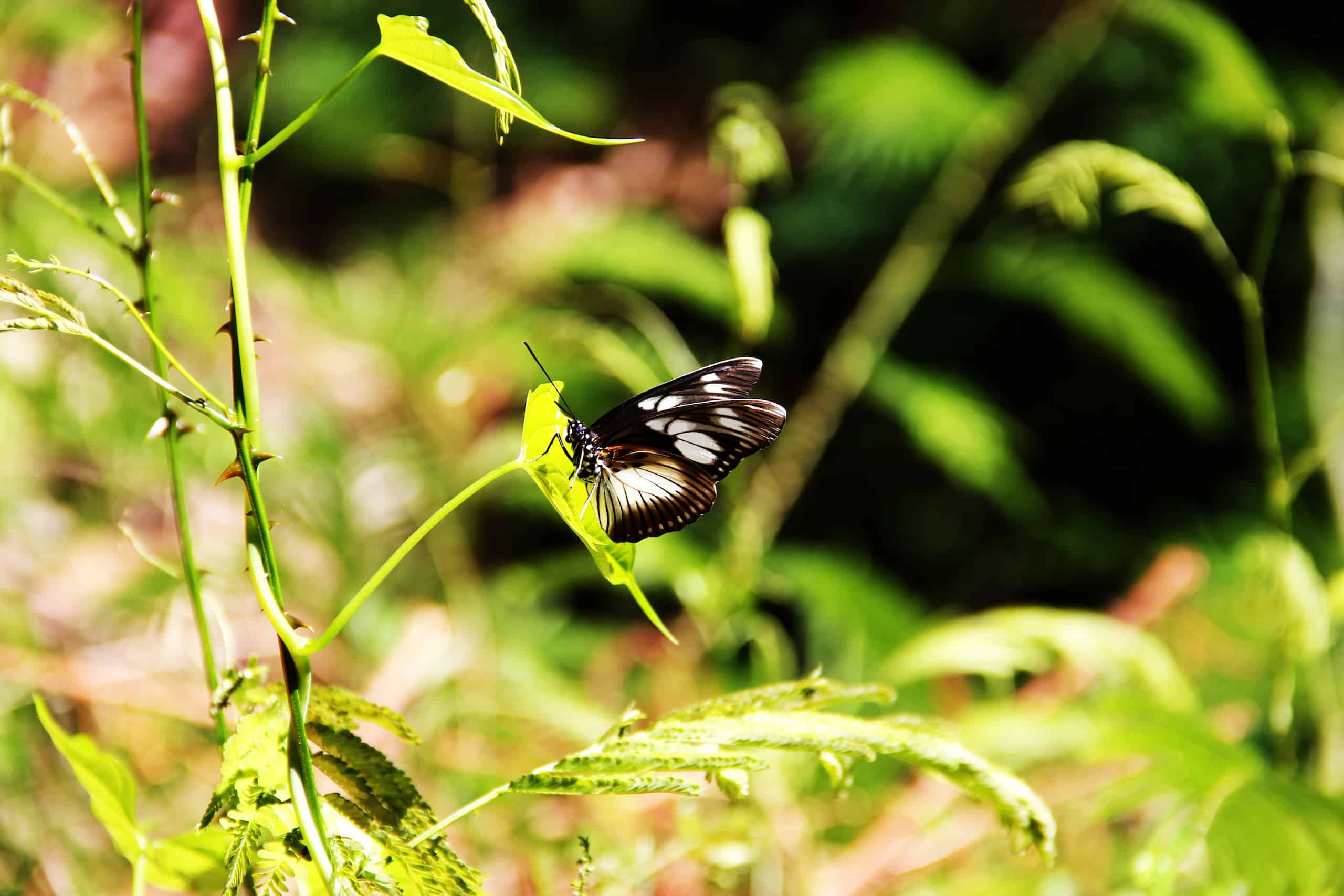 Other activities at Udzungwa Mountains NP
There are multiple activities and things to do in Tanzania that can be added to your safari including walking safaris. Here are some other activities which visitors can consider during their visit to Udzungwa Mountains NP:
Hiking: Explore the wildlife with a local African safari company or walking safari guide on foot, an authentic and economical means of exploring the wildlife and Njokamoni River, Moyer Rivers, grassy valleys with views of elephants and buffalo tracks, a hike of between 6 and 7 hours.
Cycling: During a bike ride, visitors will be able to view beautiful scenery, wildlife species like elephants, duikers, bushbucks, colorful bird species, experience African village life, interact with locals and visit rubber and sugarcane plantations.
Sanje waterfall viewing: Besides the incredible wildlife experience, visitors can head out and explore the gorgeous, commanding Sanje waterfall, a 4 hour hike
How to get to Udzungwa Mountains NP?
By Flight
The best way to get to Udzungwa Mountain NP is to charter a flight to Kilombero airstrip, 15 miles from the park. There are also daily scheduled flights to Mikumi airstrip.
International flights into the country arrive via Dar es Salaam (DAR) airport for visitors wondering how to get to Tanzania. DAR airport is located 18km south of Dar Es Salaam and a Tanzania visa and certain vaccinations may be required to enter the country.
By Car
Udzungwa Mountains National Park is about 223 miles/7 hours drive west of Dar es Salaam, not far after Mikumi National Park.
Tariffs & Regulations
Entrance fee
Prices per day:
USD $20 per adult to enter
USD $10 per guide for a tour party
USD $20 for a guide for longer hikes
Carrying a small amount of Tanzanian currency, the Tanzania Shilling (TZS) is recommended as back-up when paying for items where credit card facilities are unavailable. Visitors can also review further details on overall Tanzania safari prices here.
Regulations
Visitors must respect the rules of the park including the flora and fauna. Details will be provided at the park entrance gate.
Accommodation at Udzungwa Mountain National Park
There are a number of accommodations in Udzungwa Mountains NP where visitors can stay during your safari. The accommodations range from luxury, midrange and budget including:
Lodges
Lodges and tented camps at Udzungwa Mountains NP for visitors to choose from include:
Udzungwa Falls lodge
Tan-Swiss Lodge
Newlyweds may also indulge on a Tanzania honeymoon safari or a luxury safari where they'll receive a lot of extra pampering and top notch service, ensuring they feel all the love on a Tanzania safari.
Tented Camp
Udzungwa Forest Tented Camp: Accommodation with a restaurant, a bar, a garden, and barbecue facilities.
Hondo Hondo Udzungwa Forest tented camp
Udzungwa Mountain View camp
Angalia tented camp
Camping
Camping is also available at Hondo Hondo Udzungwa Forest Tented Camp. The restaurant there serves quality meals catering to all tastes and ice-cold drinks from the bar.
Bars/restaurants/amenities: Lodges will typically have all meals and drinks included in the lodge package.
Useful information
Geography: Located in south central Tanzania, not far from Mikumi National Park and popular with guests visiting the Ruaha National Park and the Selous Game Reserve.
Weather: Day-time high temperatures range from 26C/79F to 31C/88F with the last of the rain falling in May.
Best time to visit: Wildlife viewing in Udzungwa is fine throughout the year, the best time to visit however is from late June to October (the Dry season).
Health: Visitors should seek medical advice from their doctor and consider antimalarial medication as they may pass through the Serengeti National Park where malaria is present or Ngorongoro Crater.
FAQs
Where is Udzungwa Mountains National Park located?
Udzungwa Mountains NP is located in south central Tanzania, the park is best accessed via chartered flight to Kilombero airstrip, 15 miles from the park. 
How much is the entrance fee to Udzungwa Mountains National Park?
USD $20 per adult to enter, USD $10 per guide and USD $20 for a guide on longer hikes. 
What animals will visitors see?
Visitors can expect to find elephants, buffalos, lions, leopards, African wild dogs, eland,  Iringa red colobus, Sanje crested mangabey, Abbott's duiker, Kipunji and the grey-faced sengi.