To help prepare visitors for their trip to Tanzania, we've detailed the key elements for a Tanzania visa, how to apply for it and how much it costs for travellers visiting the Serengeti and Ngorongoro Crater.
Tanzania visa and other requirements
Most tourist visitors to Tanzania have to obtain a visa including citizens of the U.S, U.K, EU and Canada. Visitors can obtain visas upon arrival at a cost of $50 – $100 for a single entry or transit visa and a passport valid for at least 6 months and a return flight ticket are also required.
Visitors can also obtain an electronic Visa (eVisa) prior to their journey from Tanzania Immigration Services.
The Visa applications will be processed within ten days, therefore applicants are strongly advised to observe the stipulated time frame while making their applications;
Visitors are also advised to consult with their immigration office to be aware of any new entry or Covid-19 requirements, which may require a negative PCR test.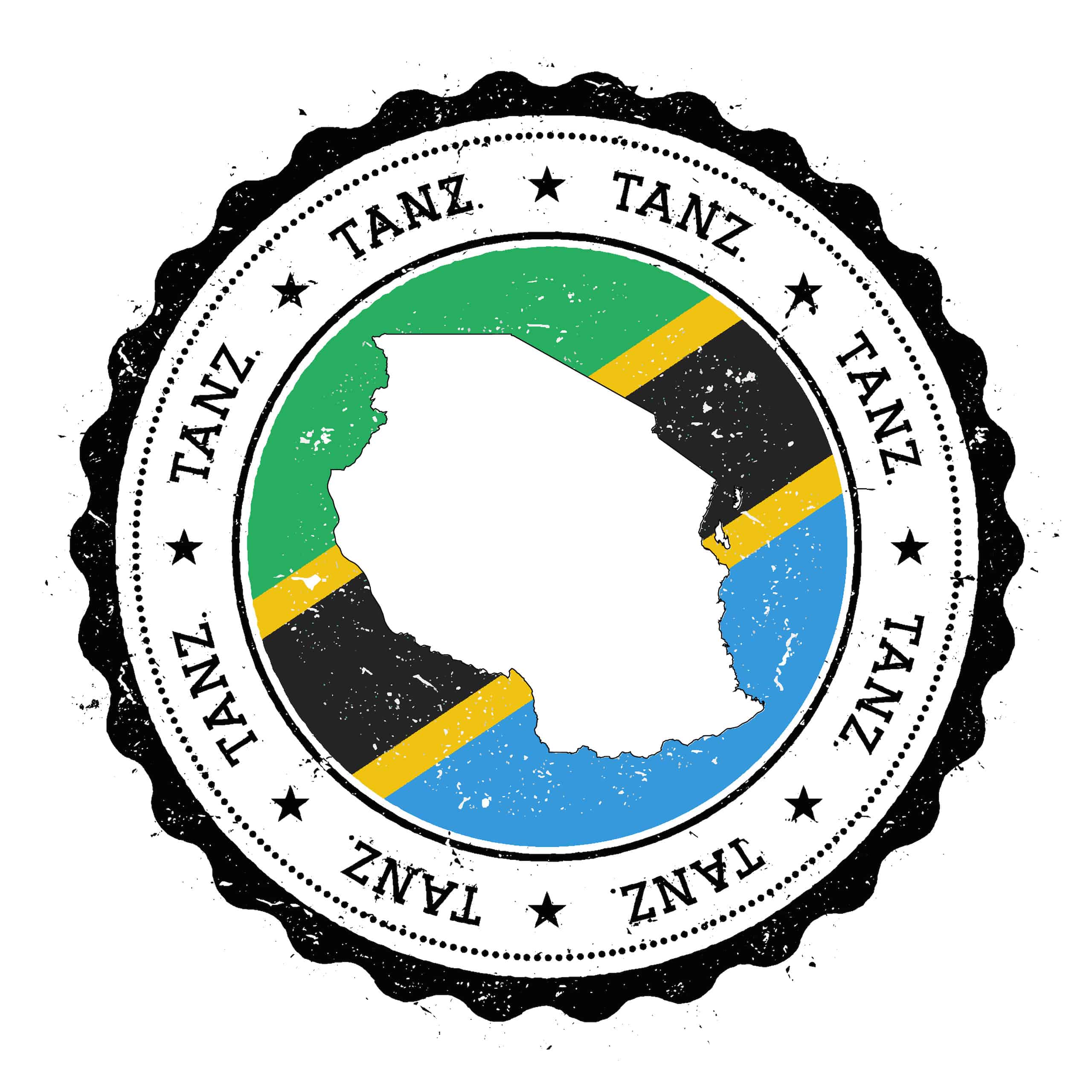 U.S. visitors visa and passport
Visas are required for American citizens traveling to Tanzania. A tourist visa can be obtained upon arrival at the airport in Tanzania. The cost is $100 USD.
Be prepared to pay in cash in case connectivity issues make electronic transactions impossible. Carrying a small amount of Tanzanian currency, the Tanzania Shilling (TZS) is recommended as back-up when paying for items if credit card facilities are unavailable. Visitors can also review further details on overall Tanzania safari prices here.
Foreign nationals may apply for a visa online in advance of international travel. Applicants may complete the e-visa application form and make payment online with a debit card, credit card or bank transfer at the Tanzania Immigration & Visa Services.
If the e-visa is approved, the applicant will receive a "grant notice" via email. Present a copy of the grant notice to the Immigration Officer on arrival at the airport in Tanzania.
A passport valid for a minimum of six months beyond visa issuance and/or date of entry, and at least one blank visa page, is required. Visitors who enter on visas must present a roundtrip ticket and demonstrate they have sufficient funds for their stay.
Be prepared to show your passport and explain your visa status when entering or departing Zanzibar or when traveling around the mainland.
U.K. visitors visa and passport
All British passport holders need a tourist or business visa to enter Tanzania. Tanzania has introduced an 'e-visas' system through which applications can be submitted and approved online in advance of travel.
It is no longer possible to get a visa from the Tanzanian High Commission in London.
It is also possible to get a tourist or business visa for a single entry on arrival at main ports of entry to Tanzania, subject to the fulfilment of all immigration requirements.
Visitors may be asked to provide proof of your return journey. You will not be able to get a multiple entry visa on arrival. For further information about visas visit the Tanzanian immigration website.
South African visitors visa and passport
No visa is required for South Africans, a 90-day visa is issued upon arrival and passports need to be valid for six months.
EU citizens visa and passport
Citizens from most EU countries do require a visa to enter Tanzania. The exception to this rule are nationals of Cyprus, Malta and Romania who do not require a visa.
Canada visitors visa and passport
Canadians need a visa to visit Tanzania. At the main ports of entry, visitors can get a visa on arrival for a maximum of 3 months.
Switzerland visitors visa and passport
A valid visa for Tanzania is a requirement for all Swiss visitors, or anyone visiting on a Swiss passport, for the purposes of tourism. Single-entry tourist visas are valid for 90 days and can be obtained at Tanzania immigration control when presenting a valid passport and supporting travel documents.
Visa summary by country
| Passport holder | Visa required? | Length of stay | Other requirements |
| --- | --- | --- | --- |
| U.S. | Yes | 90 days | Passport valid for at least 6 months |
| U.K. | Yes | 90 days | Passport valid for at least 6 months |
| EU countries | Yes, for most countries | 90 days | Passport valid for at least 6 months |
| Switzerland | Yes | 90 days | Passport valid for at least 6 months |
| Canada | Yes | 90 days | Passport valid for at least 6 months |
| Australia | Yes | 90 days | Passport valid for at least 6 months |
| South Africa | No | 90 days | Passport valid for at least 6 months |
| India | Yes | 90 days | Passport valid for at least 6 months |
The full list of countries that do and don't require a visa to enter Tanzania can be found here.
eVisa application process
Visit the Tanzania Immigration Services website
Click the "e-Services" button
Select and click "e-Visa Application Form"
Upload and attach the applicant's scanned relevant documents for the Visa
Applicant will receive an e-mail message containing their User Identification Number (that may be used to track the application online)
After completion of filling an online visa application form, the applicant will have to pay for a for respective visa fee
Upon successful payment, the applicant will submit their application
Lastly, the applicant will receive a message of confirmation of his application being received.
After successfully submitting the application, an applicant may track the progress of his application by using his ID Number, which is given during the application stage.
To track the application, applicants can go back to the Visa Application System, then click on the Visa Status button. An applicant may at any time enquire to seek clarification regarding process through the following e-mail: info@visatanzania.go.tz.
Couples going on their Tanzania honeymoon safari or luxury safari vacation will receive full assistance from their travel provider with their Visa applications.
Entry points for approved Visa's
Understanding the best time to visit Tanzania is important as this will impact accommodation and flight prices. Applicants whose visa applications have been approved are, at present, required to enter the United Republic of Tanzania through the five specified Entry Points, which are:
Julius Nyerere International Airport (JNIA)
Kilimanjaro International Airport (KIA)
Abeid Amani Karume International Airport (AAKIA)
Namanga border
Tunduma border
Most international flights arrive via Dar es Salaam (DAR) airport or Kilimanjaro International Airport for visitors wondering how to get to Tanzania and certain vaccinations may be required to enter the country.
Other requirements
Visitors should also be aware of vaccine and Covid-19 entry requirements including
Anti-malaria treatment is recommended
Yellow fever vaccine is recommended
DTPP, hepatitis B, typhoid, hepatitis A vaccines are recommended
To find out more, read our article dedicated to vaccines in Tanzania.
Useful visa contacts
FAQs
Do visitors need a visa for Tanzania?
U.S, U.K, EU, Australian and Canadian nationals are required to have a visa in order to enter Tanzania. An eVisa can be secured online prior to the trip or obtained at a port of entry including Dar es Salaam for between $50-$100.
Any other entry requirements for visitors to Tanzania?
Visitors should adhere to the latest Covid-19 entry requirements which may require a negative PCR test.