Mkomazi National Park (NP) is a 1,249 square mile park in the north east of Tanzania, near the Kenyan border. Herds of migratory species can be found in an area dominated by Acacia-Commiphora vegetation and with mountains rising in every direction.
Upgraded from a game reserve to national park status in 2006, Mkomazi lies in the southern tip of the Sahel zone, a classic dry-country reserve of grey-green nyika bush, ancient baobab trees and isolated rocky hills.
The sea of bushes then give way to open savannah woodlands of umbrella acacias and mbugas – shallow valleys of grassland.
Why visit Mkomazi National Park?
Safari at Mkomazi National Park
This is the main tourism activity in the park where visitors visit different areas of attraction inside the Park using vehicles throughout the day, a peaceful activity at Mkomazi, one of the quieter Tanzania national parks compared to the busier Serengeti and Ngorongoro Crater.
Set below the verdant slopes of the spectacular Usambara and Pare Eastern Arc Mountain Ranges and overseen by iconic snow – capped peak of Kilimanjaro, Mkomazi is breathtaking beautiful and unique treasure with an immense sense of space, a bridge between the northern safari circuit and coastal attractions.
Visitors on safari will have the opportunity to view these spectacular slopes and more including the park's two outstanding picnic sites with breathtaking park views at Dindira and Vitewini. This is the best way to relax at the park during a game drive especially in the afternoon with a park lunch meal.
For visitors looking to make their safari more experimental, they can do so by booking a hiking safari, seeing the big 5 mammals from high up, offering a unique perspective. The best hiking trail is through the Mbula Hill trail which takes about three to four hours.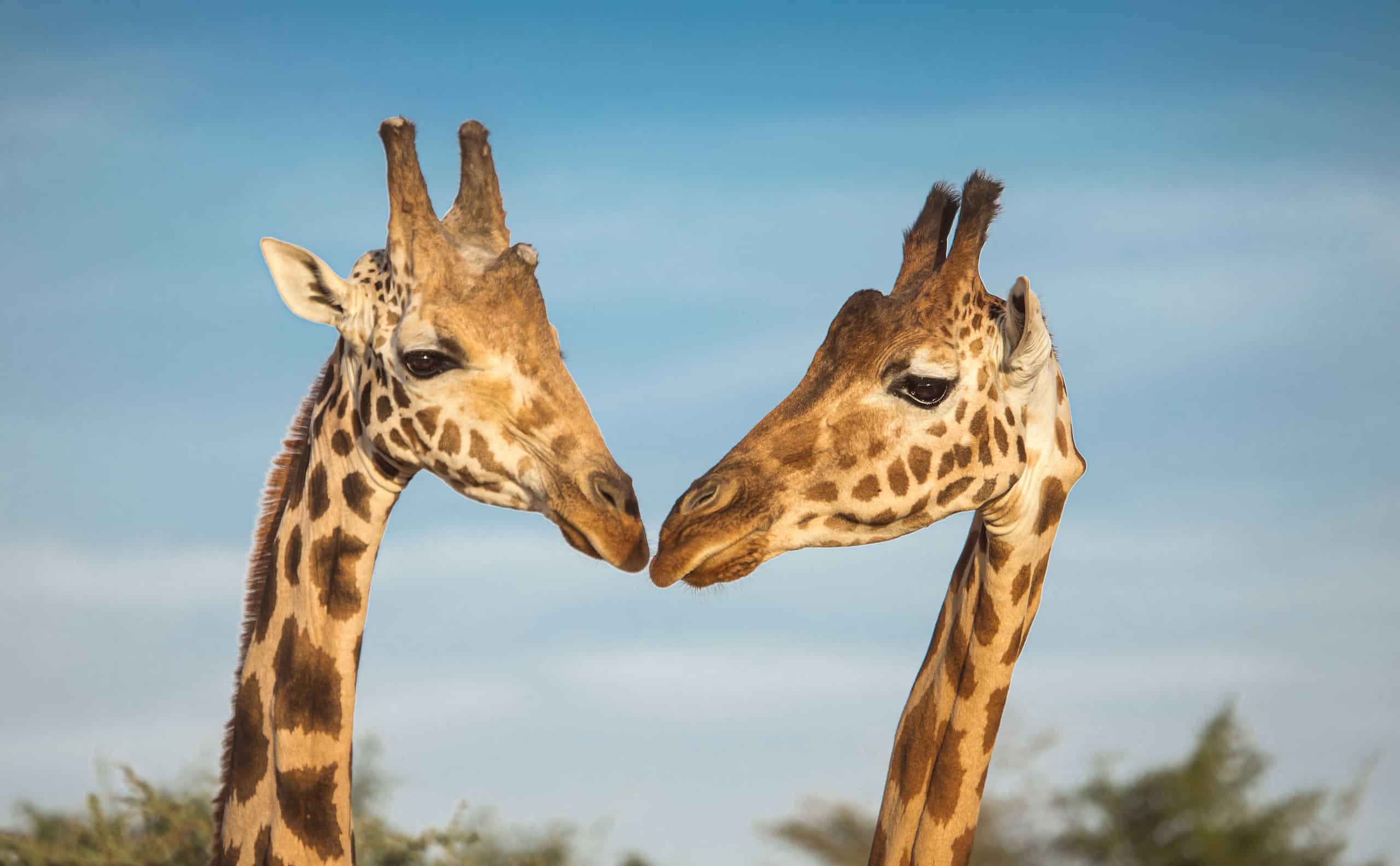 Animals
It is possible to spot the Big 5 here however it may be difficult. Mkomazi is a Wet-season sanctuary for elephants coming from neighbouring Kenya's Tsavo National Park and seeing elephants is a rare sight. The park has a rhino sanctuary for black rhinos, but is not easily possible to visit.
The rhinos spend their days and nights grazing and only sleep during the hottest parts of the day. When they aren't eating, they like a cooling mud soak.
The park does have quite the variety of other wildlife and is home to the lion, buffalo, African wild dog, eland, Hartebeest, Grant's Zebra and Spotted hyena, dik-diks and topi.
The wild dogs are long legged canines and can be seen in abundance at Mkomazi. They have four toes per foot unlike other dogs which make them unique and live in packs, social animals that communicate by touch, actions and vocalizations.
Giraffe, oryx, gerenuk, lesser kudu, eland, impala and Grant's gazelle share the reserve with numerous predators including the cheetah. In all, 78 species of mammals have been recorded.
Mkomazi NP is quite an interesting park as visitors will find different animals here that you won't find in many other locations in Tanzania as they are usually seen further north in Kenya. Such animals include the gerenuk, the vulturine guineafowl, and the fringe-eared oryx.
Birds
The birds of Mkomazi are numerous, with over 400 recorded species. Towards the western mountains the vegetation changes to a dry land forest attracting go away birds, ostriches, long crested eagles and bustards, European roller and the golden-breasted starling.
Doves, hornbills, weavers and guinea-fowl are all present in large numbers as well as such shrinking species including the martial eagle and violet wood-hoopoe.
Other activities at Mkomazi NP
There are multiple activities and things to do in Tanzania that can be added to your safari including walking safaris.
Here are some other activities which visitors can consider during their visit to Mkomazi NP:
Nature walk: This can be done in the stunning Nilo and Amani Nature Reserves near Muheza town as well as hiking through Chome Nature Forest Reserve in Same.
Walking safari: Walking in Mkomazi gives visitors an opportunity to go bird watching and walk around the beautiful Park with a trained Park Ranger around Dindira or Long walk starting from Zange area, the park's HQ to the Babus area.
Picnic: There are two picnic sites at Dindira and Vitewini areas where visitors can stop-off for a peaceful lunch whilst enjoying the wildlife on the plains from afar.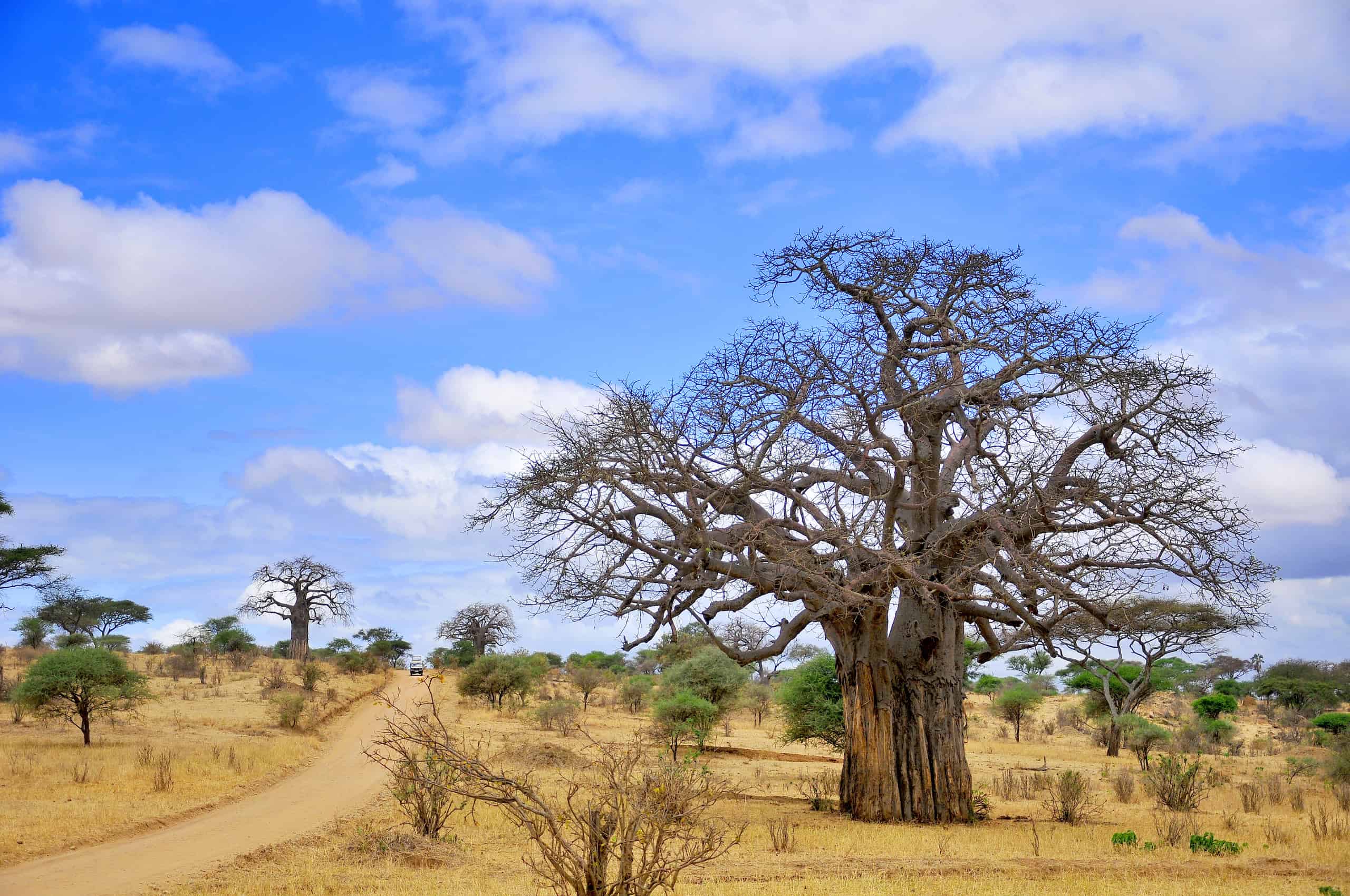 How to get to Mkomazi NP?
By Car
The best way to get to Mkomazi is by road from the town of Moshi or Arusha. Mkomazi is right next to the small town of Same, which is a comfortable 69 mile drive south from Moshi.
Most people fly into Kilimanjaro International Airport (JRO), which is situated halfway between Arusha and Moshi and about 19 miles from Moshi. It is also possible to fly into Dar es Salaam and fly onto Arusha Airport (ARK) or Kilimanjaro International Airport (JRO).
By Flight
Kisima Airstrip is located about 40 miles from Mkomazi's headquarters and is used by visitors who come to visit the Park through chartered flights.
International flights into the country also arrive via Dar es Salaam (DAR) airport for visitors wondering how to get to Tanzania. DAR airport is located 18km south of Dar Es Salaam and a Tanzania visa and certain vaccinations may be required to enter the country.
Tariffs & Regulations
Entrance fee
Prices per day: USD $20 per adult.
Carrying a small amount of Tanzanian currency, the Tanzania Shilling (TZS) is recommended as back-up when paying for items where credit card facilities are unavailable. Visitors can also review further details on overall Tanzania safari prices here.
Regulations
Visitors must respect the rules of the park including the flora and fauna. Details will be provided at the park entrance gate.
Accommodation at Mkomazi National Park
There are a small number of accommodation options at Mkomazi NP where visitors can stay during their trip.
With 2 lodges, cabins and hotels in the park and the surrounding towns, visitors have a number of options available including:
Lodges
Mkomazi safari lodge
MamboViewPoint eco lodge
Tona lodge
Lodges will typically have deluxe rooms, ensuite bathrooms, prepared dinners, excellent service and superb views across the surrounding landscape.
Newlyweds may also indulge on a Tanzania honeymoon safari or a luxury safari where they'll receive a lot of extra pampering and top notch service, ensuring they feel all the love on a Tanzania safari.
Tented Camp/Other
Babu's Camp
Zebra Camp
Elephant Motel
Camping
There are a number of campsites near Mkomazi National Park that can cater towards the more budget conscious traveler including Pangani River Camp and 3 public campsites: Zange, Maore and Kamakota.
Bars/restaurants/amenities: Lodges will typically have all meals and drinks included in the lodge package.
Useful information
Geography: Located in the north east of Tanzania, guests often combine trips to Mkomazi NP with trips to the Ngorongoro Crater.
Weather: Day-time high temperatures range from 26C/79F to 32C/89F with the last of the rain falling in May.
Best time to visit: Late June to October is the prime time for watching wildlife in Mkomazi NP.

This is the Dry season; vegetation is thinner and animals gather near water.
However, elephants and some other herbivores migrate to the park from neighboring Tsavo NP during the Wet season months from November to May.
Understanding the best time to visit Tanzania is useful as this impacts flight prices and availability.

Health: Malaria is present in Mkomazi, visitors should seek medical advice from their doctor and consider antimalarial medication.
FAQs
Where is Mkomazi National Park located?
The best way to get to Mkomazi is by road from the town of Moshi or Arusha. Mkomazi is right next to the small town of Same, which is a comfortable 69 mile drive south from Moshi. 
How much is the entrance fee to Mkomazi National Park?
What animals will visitors see?
Visitors can expect to find the Big 5 including elephants, rhinos, lions, buffalos, African wild dogs, giraffes, eland, Hartebeest, Grant's Zebras, spotted hyenas, dik-diks and topi.