Mahale Mountains National Park (NP) is a 637 sq. mile park in western Tanzania, with lake Tanganyika formering the border with the Congo (DRC). It is one of only two protected areas for chimpanzees in Tanzania, the other being the Gombe National Park.
The Mahale Mountains National Park harbours the largest known population of eastern chimpanzees and due to its size and remoteness, the chimpanzees flourish. It also is the only place where chimpanzees and lions coexist.
Why visit Mahale Mountains National Park?
Safari at Mahale Mountains NP
A Mahale safari offers visitors the opportunity to visit the remote, magical Mahale area with its steep, lush forests, lakeside beaches and Africa's best chimpanzee viewing safari.
A safari trip here will take visitors walking from these impressive forests to Lake Tanganyika, the world's longest freshwater lake to the eastern shore of Lake Tanganyika where lakeside beaches await with fine powder-white sand.
Big electric-blue butterflies flit above the streams and the forest is alive with sounds, smells and colours, a beautiful sight for nature lovers and amateur photographers.
Much of the park is forested (miombo woodland, the locally named Kasoge lowland forest, bamboo and montane forest), giving way above 2,300 metres to mountain grasses.
Given Mahale Mountains National Park's various eco-zones (rainforest, savannah and miombo), its animals are specialists, and species tend to range within their areas.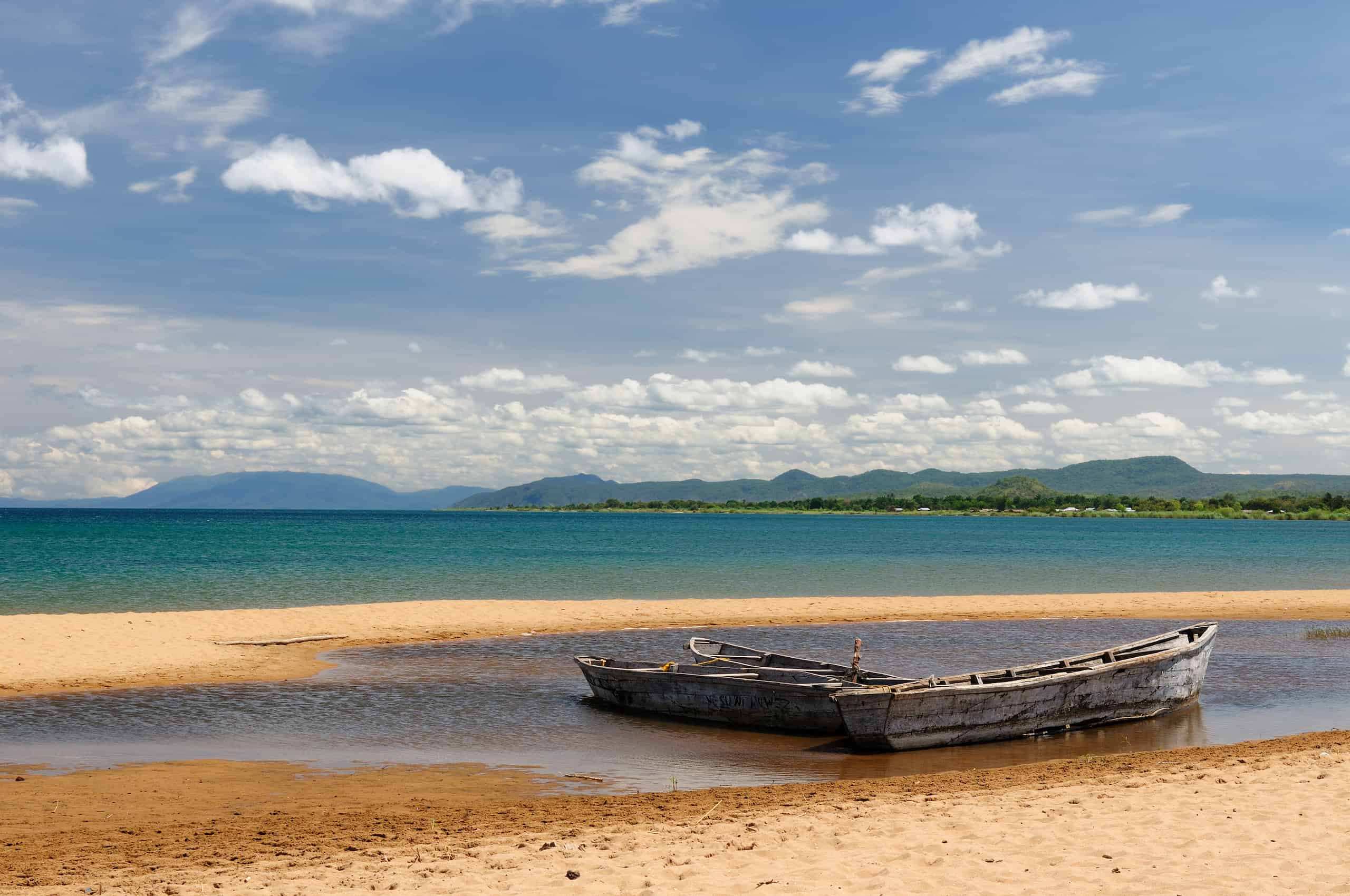 Animals
The chimpanzees are the primary attraction with over 800 chimps in the park, of which about 60 individuals of the Mimikere group are very habituated to people.
The research and habituation in Mahale is a Japanese project that goes back as long as Jane Goodall's research in neighboring Gombe NP.
Currently led by an impressive alpha male, Alofu, the Mahale chimps has around 56 chimps. They go where they want and when they want but are relaxed near people, so it's possible to track and observe them from very close quarters.
The tropical lowlands are dominated by chimpanzees, two species of squirrel, colobus monkey, duiker and grysbok.
The savannah is home to lion, zebra and giraffe whilst the Miombo woodlands support two species of antelope and Lichtenstein hartebeest.
The park also supports a diverse forest fauna, including readily observed troops of red colobus, red-tailed and blue monkeys as well as warthogs.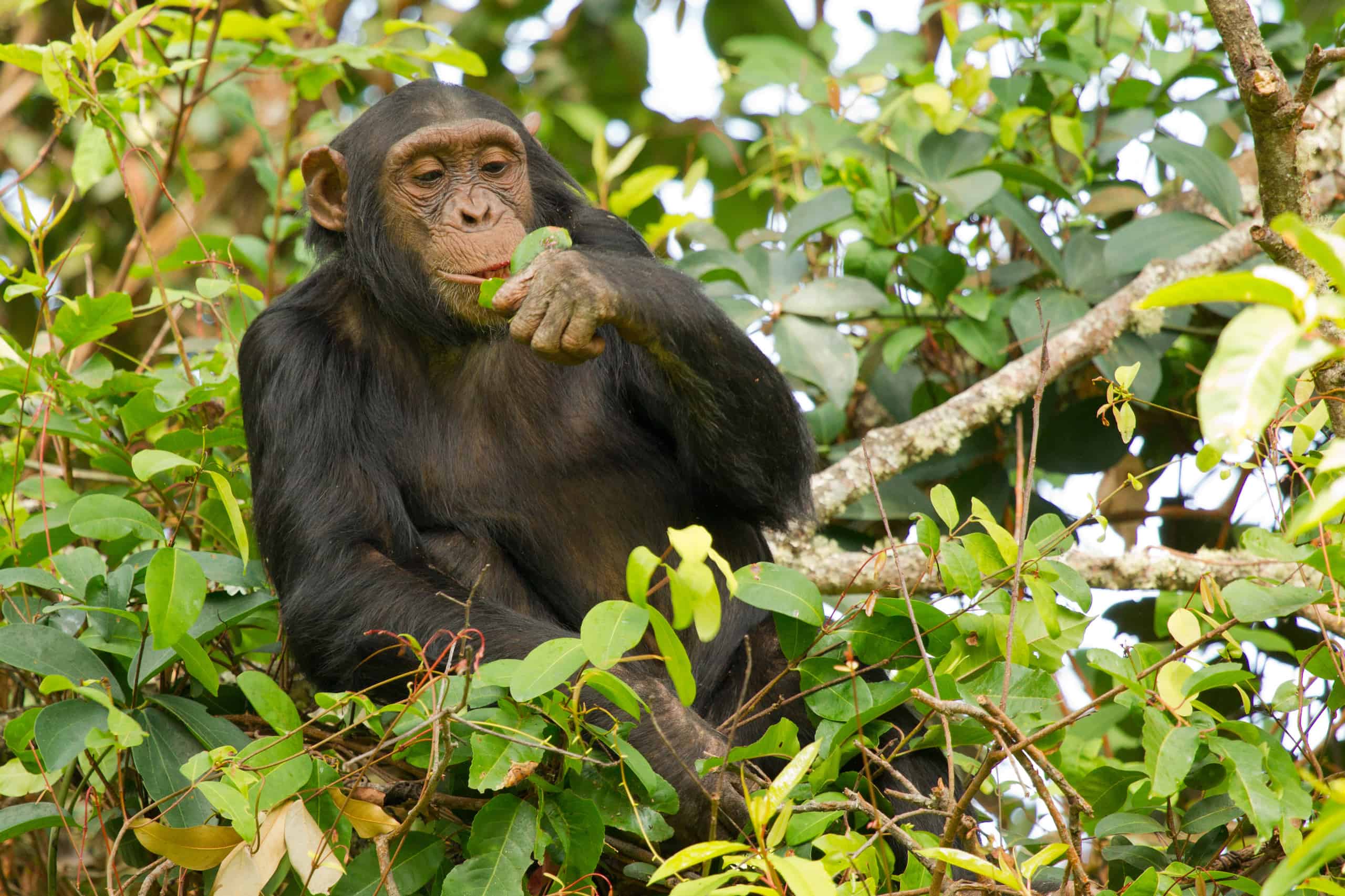 Birds
More than 3,500 species of birds have been recorded here including the giant kingfisher, crested guineafowl and Ross's turaco. Migratory birds are present from November to April.
Other birds that can be found include the African fish eagle, crested guineafowl, giant kingfisher, Livingstone's turaco and palm-nut vulture.
Other activities at Mahale Mountains NP
There are multiple activities and things to do in Tanzania that can be added to your safari including walking safaris. Here are some other activities which visitors can consider during their visit to Mahale Mountains NP:
Chimpanzee trekking: A spectacular trek through forest lands and lakeside exploring the chimpanzee habitats and similar primates.
Walking safaris: Explore the wildlife with a local African safari company or safari tour operator on foot, an authentic and economical means of exploring the wildlife including Mount Nkungwe, rivalling that of the Ngorongoro Crater and the Serengeti National Park.
Kakombe and Mkenke waterfall viewing: Besides the incredible wildlife experience, visitors can head out to Kakombe trail and Mkenke valley and explore the gorgeous natural Kakombe and Mkenke waterfalls.
Boat cruise: Choose a luxury boat or speedboat and feel Lake Tanganyika's breeze while savoring a view of the Great Rift Valley slope and fishing the local waters.
Mountain safari: Trek the wonderful mountain with magnificent views of the rift slope falling westwards into the lake.
How to get to Mahale Mountains NP?
By Flight
The best way to get to Mahale Mountains NP is by a flight from Arusha. The only public, scheduled flight is the twice-weekly service between Ruaha, Katavi and Mahale operated by Safari Air Link. Flights may also be chartered from Dar es Salaam, with visitors often arriving from South Africa.
Zantas Air works with its sister company Mbali Mbali Mahale lodges, to offer twice-weekly shared charter flights between northern Tanzania and western Tanzania, incorporating Katavi and Mahale National Parks.
International flights into the country also arrive via Dar es Salaam (DAR) airport for visitors wondering how to get to Tanzania. A Tanzania visa and certain vaccinations may be required to enter the country.
Tariffs & Regulations
Entrance fee
Prices per day:
USD $95 per adult to enter
USD $23.60 per child to enter
USD $23.60 per guide
The park opens from 6am to 6pm.
Carrying a small amount of Tanzanian currency, the Tanzania Shilling (TZS) is recommended as back-up when paying for items where credit card facilities are unavailable. Visitors can also review further details on overall Tanzania safari prices here.
Regulations
Visitors must respect the rules of the park including the flora and fauna. Details will be provided at the park entrance gate.
Accommodation at Mahale Mountains National Park
Mahale Mountains NP has a number of accommodation facilities where visitors can stay.
Lodges
Lodges and tented camps at Mahale Mountains NP for visitors to choose from include:
Nomad's Greystoke Mahale is world famous for both its location and the barefoot luxury it offers
Nkungwe Lodge, one of the safari camps offering a more affordable option for visitors
Newlyweds may also indulge on a Tanzania honeymoon safari or a luxury safari where they'll receive a lot of extra pampering and top notch service, ensuring they feel all the love of a Tanzania safari.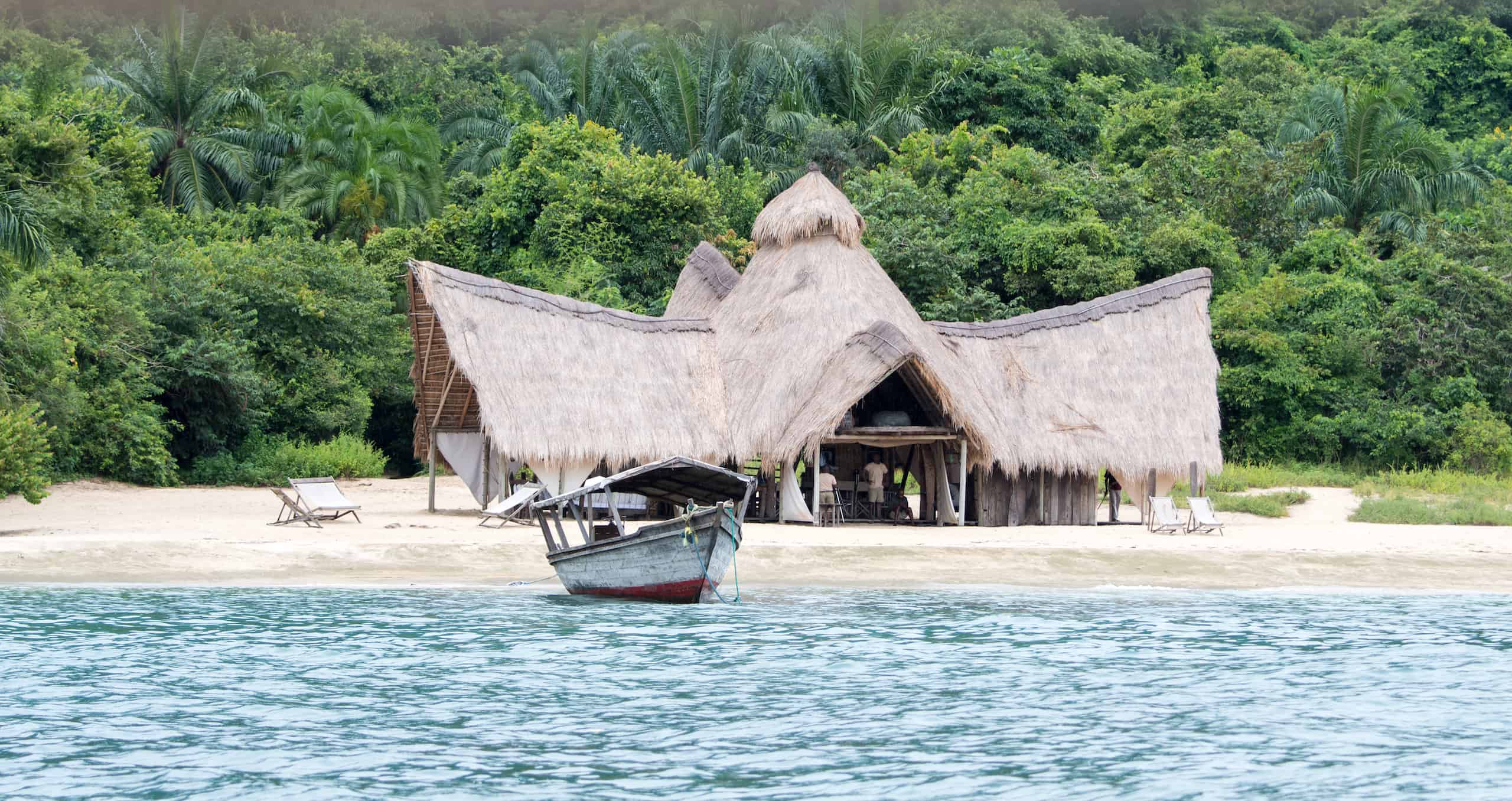 Camping
Camping is available at Mahale National Park Rest Camp and with facilities including hot showers, wifi, TV and kitchen. Catering can be organised through the park guides.
Bars/restaurants/amenities: Lodges will typically have all meals and drinks included in the lodge package.
Useful information
Geography: Located in western central Tanzania, close to neighbouring Congo right on Lake Tanganyika.
Weather: Day-time high temperatures range from 26C/78F to 29C/84F with the last of the rain falling in May.
Best time to visit: It is possible to track chimpanzees all year in Mahale Mountains. However, the chances of finding them improve towards the end of the Dry season (from July to October) when the chimps favor the lower slopes.
Health: Visitors should seek medical advice from their doctor and consider antimalarial medication.
FAQs
Where is Mahale Mountains National Park located?
Mahale Mountains NP is located in western Tanzania, close to neighbouring Zambia and the Congo (DRC) and accessed by flight from Arusha via Safari Air Link.
How much is the entrance fee to Mahale Mountains National Park?
USD $95 per adult to enter, USD $23.60 per child and USD $23.60 per guide. 
What animals will visitors see?
Visitors can expect to find chimpanzees as well as squirrels, colobus monkeys, duikers, grysbok and warthog.