Rubondo Island National Park (NP) is a 176 sq. mile park on the south-western corner of Lake Victoria in Tanzania, the largest of any island parks in Africa, set in a pristine sub-tropical ecosystem fringed with soft sandy beaches.
80% of the island is forested and keen anglers are known to visit the to cast a line from this island in Lake Victoria fishing for Nile perch, one of the continent's largest freshwater fish species and its rich schools of tilapia.
Why visit Rubondo Island National Park?
Safari at Rubondo Island National Park
The lack of visitors makes Rubondo national park a tranquil place to relax, with wildlife viewing guaranteed despite heavy forest.
Visitors can explore the park in a myriad of ways: via boat or canoe, on foot when setting out on a walking safari across Rubondo's beautiful landscape or on a traditional game drive. Enjoying a gentle cruise up the channels of the Rufiji River is a highlight for many visitors.
The islands are dotted with dense equatorial forest, and smatterings of open grassland (favoured by the area's resident giraffes), that are surrounded by the papyrus swamps and waterways of Africa's second-largest lake.
There are also huge swarms of fireflies by the lake shore come evening time, making quite a spectacle. Visitors can also expect to see sitatungas (swamp-dwelling antelopes) and families of hippos in the bay in front of the bandas.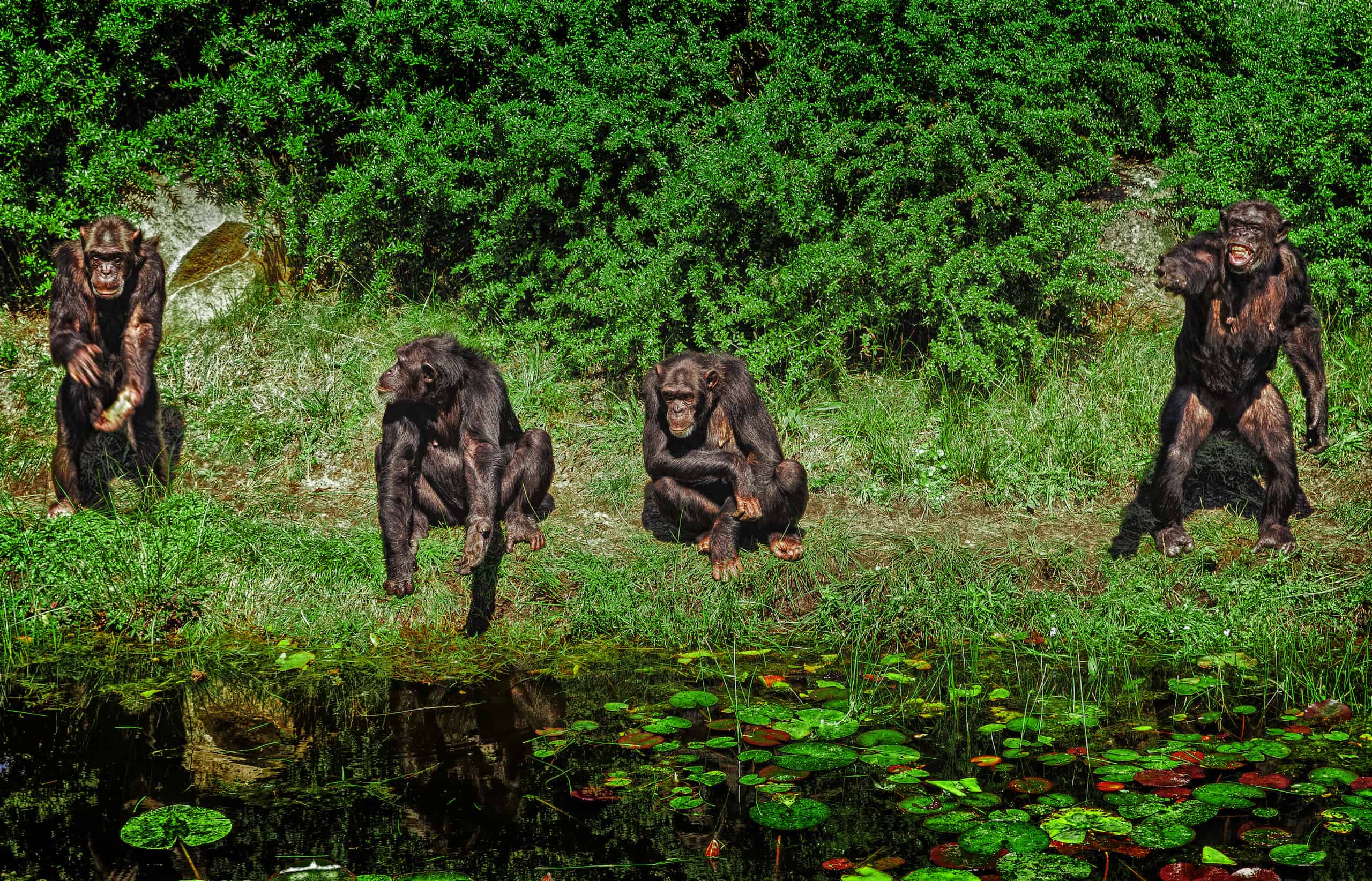 Animals
The park offers a vast variety of habitats for wildlife including; velvet monkeys, genet cats, spotted-necked otters, hippos, crocodiles, chimpanzees, elephants, giraffes and marshes bucks.
Previously a game reserve, Rubondo Island was appointed a national park in 1977. In the late 1960s, 17 chimpanzees were introduced over the course of four years. The chimpanzee population numbers today are stable at around 40 based on current estimates.
One of the most interesting facts about Robundo's chimpanzees is that none of the original chimps underwent any sort of pre-release training, despite the fact that, although wild-born and hailing from West Africa, many of the original group had spent time in circuses abroad or captive in European zoos.
Rubondo's chimpanzees are currently undergoing a habituation process led by park rangers, and while sightings are still not guaranteed when trekking for chimpanzees, there are hopes that visitors will be able to regularly see them in the near future.
The other fauna on Rubondo consist of an eclectic mix ranging from the swamp-dwelling sitatunga antelope and significant herds of elephant to the shy rhino, crocodile as well as black and white colobus monkeys.
Birds
Only one of two national parks in Tanzania located on an island, the park is also home to a variety of bird species. East Africa bird watching in general is rich and diverse, with over 1,000 species in Tanzania and Kenya.
Approximately over 200 species of indigenous and migrant birds which can be observed either breeding or pass through the National Park.
The Island has an abundance of herons, storks, ibises, egrets, cormorants, African grey parrots, storks, kingfishers and birds of prey as well as the highest density of fish eagles in the world.
Other activities at Rubondo Island NP
There are multiple activities and things to do in Tanzania that can be added to your safari including walking safaris. Here are some other activities which visitors can consider during their visit to Rubondo Island NP:
Chimpanzee trek: Walking in Rubondo gives visitors an opportunity to discover the island's chimpanzees, which were introduced as the first ever attempt to rehabilitate captive chimpanzees back into a wild environment, one of the island's most attractive draws.
Boating and canoeing safari: Guided canoe trips offer a different perspective of the Island and across the quiet inlets as well as covering places that can't be reached on foot, discovering the hippos by the Rufiji River.
Fishing: Rubondo Island NP is equipped with a variety of fishing techniques including trolling, spinning live and dead bait as well as fly-fishing. Anglers from around the world travel to this Island for the opportunity to reel in a Nile perch, one of Africa's biggest and most sought-after freshwater fish.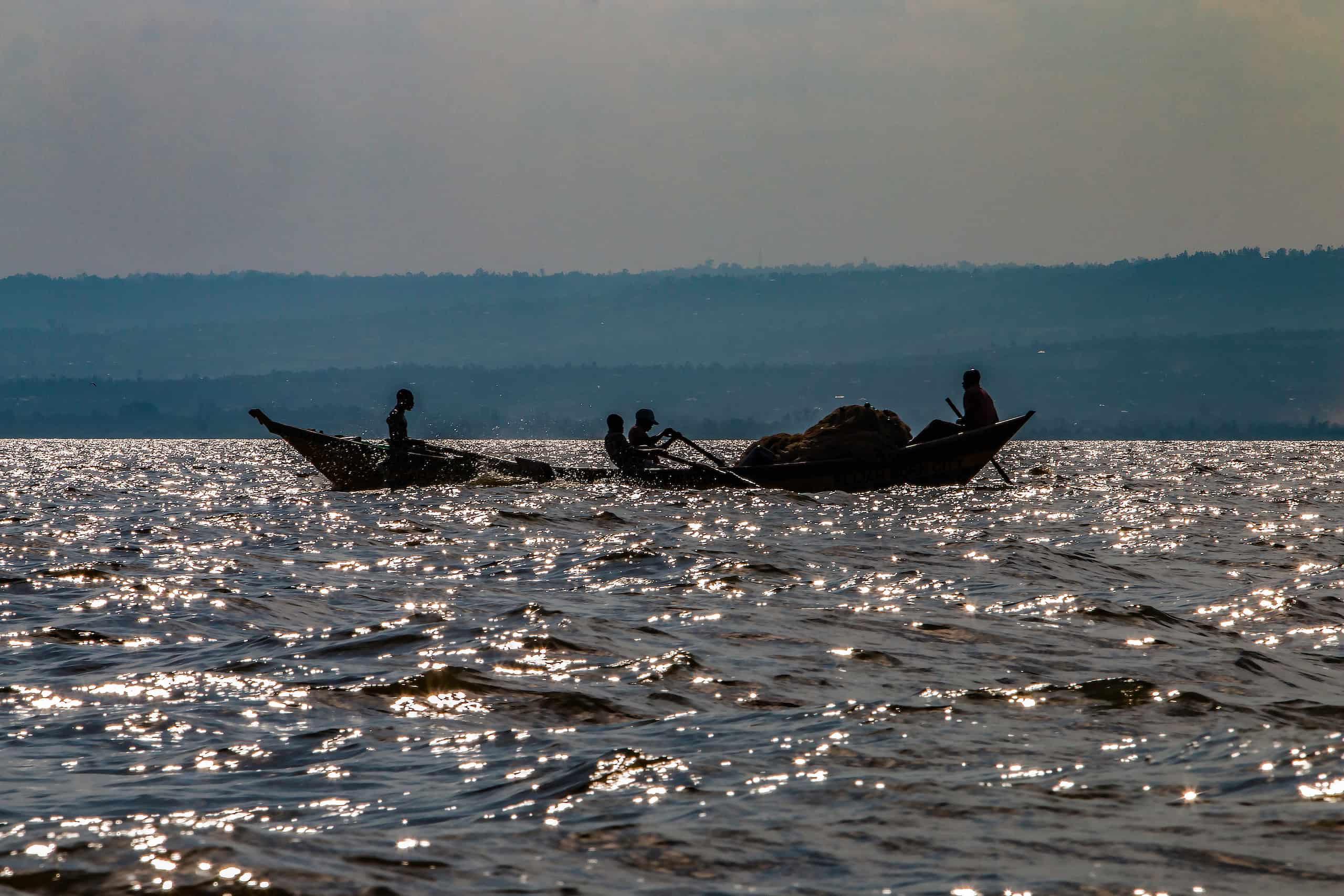 How to get to Rubondo Island NP?
By Flight
With its own airstrip, Rubondo can be accessed via Dar es Salaam, Zanzibar, Arusha and the Serengeti. Travellers can also fly directly from Kigali to easily combine this wild island escape with an epic gorilla encounter in Rwanda's Volcanoes National Park.
International flights into the country also arrive into Dar es Salaam (DAR) airport for visitors wondering how to get to Tanzania. DAR airport is located 18km south of Dar Es Salaam and a Tanzania visa and certain vaccinations may be required to enter the country.
By Boat
Rubondo Island can be reached by park boat from two different locations. One option is the boat from Kasenda, a small village near Muganza in Chato District. The other option is the boat from Nkome in Geita District.
Tariffs & Regulations
Entrance fee
Prices per day: USD $20 per adult.
Carrying a small amount of Tanzanian currency, the Tanzania Shilling (TZS) is recommended as back-up when paying for items where credit card facilities are unavailable. Visitors can also review further details on overall Tanzania safari prices here.
Regulations
Visitors must respect the rules of the park including the flora and fauna. Details will be provided at the park entrance gate.
Accommodation at Rubondo Island National Park
There are a small number of accommodation options at Rubondo Island NP where visitors can stay during their trip.
Camps
At Rubondo Island NP itself, there is just one option: Rubondo Island Camp. This eco-friendly boutique lodge has just eight rooms, one fly camp, and specialised stargazing tents offering prolific views of the twinkling night sky.
Bandas
On the island, other accommodation is available including thatched roof huts (bandas). The cost of staying in these beautiful bandas overlooking the waters of Lake Victoria starts from $45 per night for self-catering.
Bars/restaurants/amenities: Lodges will typically have all meals and drinks included in the lodge package. Newlyweds may also indulge on a Tanzania honeymoon safari or a luxury safari where they'll receive a lot of extra pampering and top notch service in wildlife-packed parks including the Serengeti, ensuring they feel all the love on a Tanzania safari.
Useful information
Geography: Located on the north west of Tanzania, on the shores of Lake Victoria, guests often combine trips to Rubondo Island NP with wildebeest migrations trips to the Serengeti as well as tours to Saanane Island National Park.
Weather: Day-time high temperatures range from 25C/77F to 26C/79F with the last of the rain falling in May.
Best time to visit: The best time to visit is during the cooler, dry season from June to October. As a tropical island, it may rain on Rubondo on any given day.
Health: Visitors should seek medical advice from their doctor and consider antimalarial medication.
FAQs
Where is Rubondo Island National Park located?
Located on the north west of Tanzania, a 90 minute flight from Dar es Salaam Airport to Mwanza Airport.  
How much is the entrance fee to Rubondo Island National Park?
Prices per day: USD $20 per adult 
What animals will visitors see?
Visitors can expect to find chimpanzees, velvet monkeys, genet cats, spotted-necked otters, hippos, crocodiles, chimpanzees, elephants, giraffes and marshes bucks.