Ruaha National Park (NP) is a park of 5,000 square miles in south-central Tanzania and was originally part of the Rungwa Game Reserve. Located 6 miles west of the town of Iringa, Ruaha was officially made a national park in 1964.
It is the 2nd largest national park in Tanzania and unique due to its wilderness area and game viewing in a fascinating landscape comprising plains, forested highlands, significant rivers, lakes and wetlands.
Why visit Ruaha National Park?
Safari in Ruaha NP
A safari in Ruaha NP offers visitors the chance to go on guided walking safaris and see big wildlife on game drives including large numbers of elephants along the Great Ruaha River, huge crocodiles, grunting hippos as well as buffaloes, kudus and sable antelope.
Ruaha is popular with Tanzania honeymoon safaris also due to the breathtaking scenery, range of big game wildlife viewing on show, superior luxury lodges on offer and with bird watching to rival Selous Game Reserve (Nyerere National Park) and the Ngorongoro Crater.
Visitors on this African safari can also make use of hot air balloons to view the incredible range of wildlife from above as well as being one of the best places in East Africa to see big cats and the African wild dog.
Accommodation is also excellent with numerous luxury lodges and camping grounds.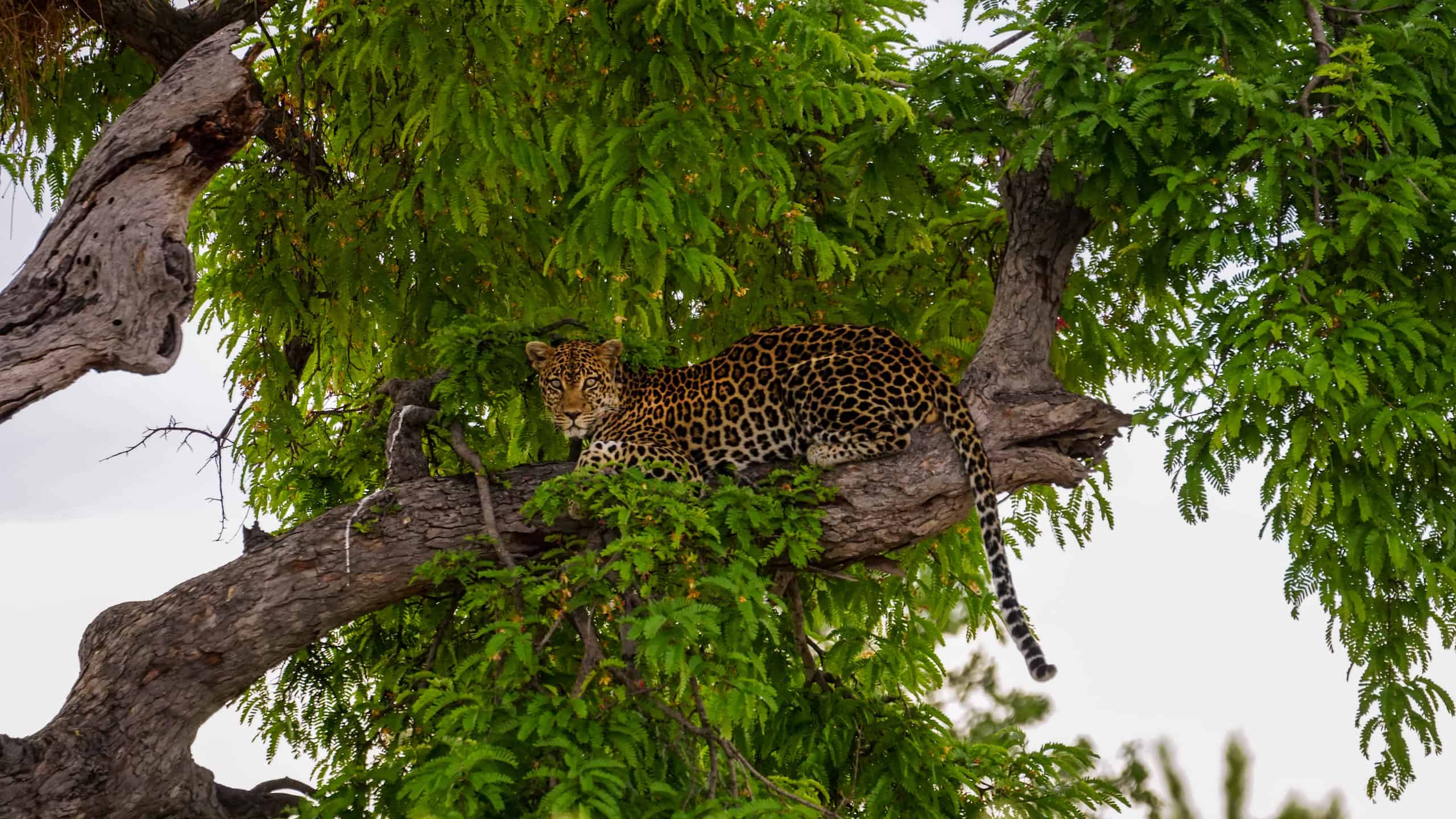 Animals
Visitors will be in awe of the variety and numbers of large animals with the big five present including the lion, leopard, rhino, elephant and buffalo as well as the cheetah, zebra, kudu, bushbuck, roan and sable antelope, hartebeest, the crocodile and the hippo, amongst others.
In addition, with large herds of elephants and 10% of the world's lion population, the park is also known for harbouring smaller animals including monitor lizards and snakes.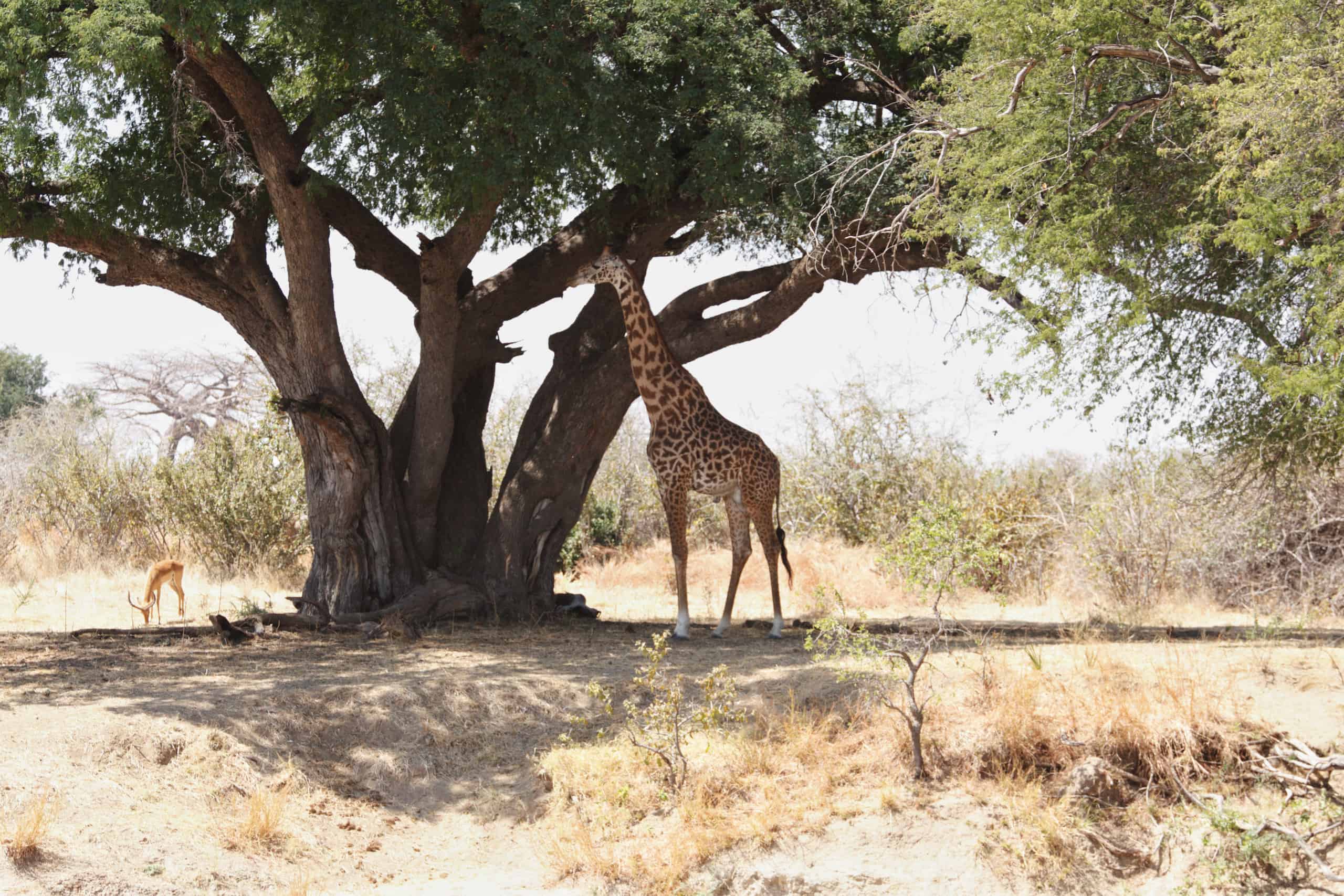 Birds
Over 450 species of birds can be found here, particularly by the riverside waters including the glossy ibis and hadada, fish eagle, kingfisher, goliath, and night heron, stilts, storks, scops and pearl-spotted owls. The giant eagle owl is also sighted regularly.
Trees
Lying in the Eastern (Great) Rift Valley, the park, established in 1964, consists mostly of rolling plains east of the Great Ruaha River. Vegetation consists of clumps of palms and patches of open grassland; in the north there are baobab trees & scrubby woodland.
Ruaha NP is full of plants such as the Greater Kudu which can not be found in any other national park and an almost untouched and unexplored ecosystem.
Other activities at Ruaha NP
There are multiple activities and things to do in Tanzania that can be added to your safari including walking safaris. Here are some other activities which visitors can consider during their visit:
Hot air balloon safaris: A magical way of seeing the wildlife in a hot air balloon flight over the landscape offers a very unique perspective.
Walking safaris: Explore the wildlife with a local Ruaha safari company on foot, an authentic and economical means of exploring the wildlife and explore the Udzungwa mountains to the east of the Park and the hot springs of Maji Moto.
Boat cruise: Choose a luxury boat or speedboat and feel the Great Ruaha River breeze while savoring views of the surrounding scenery.
Sleep under the stars: Also known as fly camping in a simple tent whilst viewing the most incredible African skies in a hand carved​​ four-poster 'starbed' encased in soft white netting.
Bird tours: With an incredible range of birds to view including the crested barbet and the yellow-collared lovebird, experience birding in a tranquil setting.
How to get to Ruaha National Park?
By Flight
Popular with guests from South Africa and other international destinations, Ruaha NP is located via chartered or scheduled flight from Dar es Salaam to the park's airstrip.
International flights into the country also arrive via Dar es Salaam (DAR) airport for visitors wondering how to get to Tanzania. DAR airport is located 18km south of Dar Es Salaam and a Tanzania visa and certain vaccinations may be required to enter the country.
By Road
The drive to Ruaha from Dar es Salaam on the east coast takes about 10 hours on dusty, bumpy roads.
Many people traveling to Ruaha make a stopover at Mikumi National Park. From Mikumi, the distance to Ruaha is about 200miles, and the drive takes five hours.
Tariffs & Regulations
Entrance fee
Prices per day:
USD $35 per adult to enter
USD $15 per child
USD $40 per vehicle
Carrying a small amount of Tanzanian currency, the Tanzania Shilling (TZS) is recommended as back-up when paying for items where credit card facilities are unavailable. Visitors can also review further details on overall Tanzania safari prices here.
Regulations
Visitors must respect the rules of Ruaha National Park, including the flora and fauna. Details will be provided at the park entrance gate.
Accommodation at the Ruaha National Park
Ruaha NP offers a good selection of accommodation, particularly luxury lodges, a perfect holiday for honeymoon guests.
Visitors can choose from:
Luxury lodges: These include Jabali Ridge and Ruaha River Lodge which offers stunning views for animal watching along the Ruaha River. For safaris on foot or off the beaten track, visitors can find the Kichaka Expedition Camp.

Most lodges are located in the center of the park, on the banks of the Ruaha River.

Camping: Two campsites in Ruaha NP
Tented camps
Bars/restaurants/amenities: Lodges will typically have all meals and drinks included in the lodge package.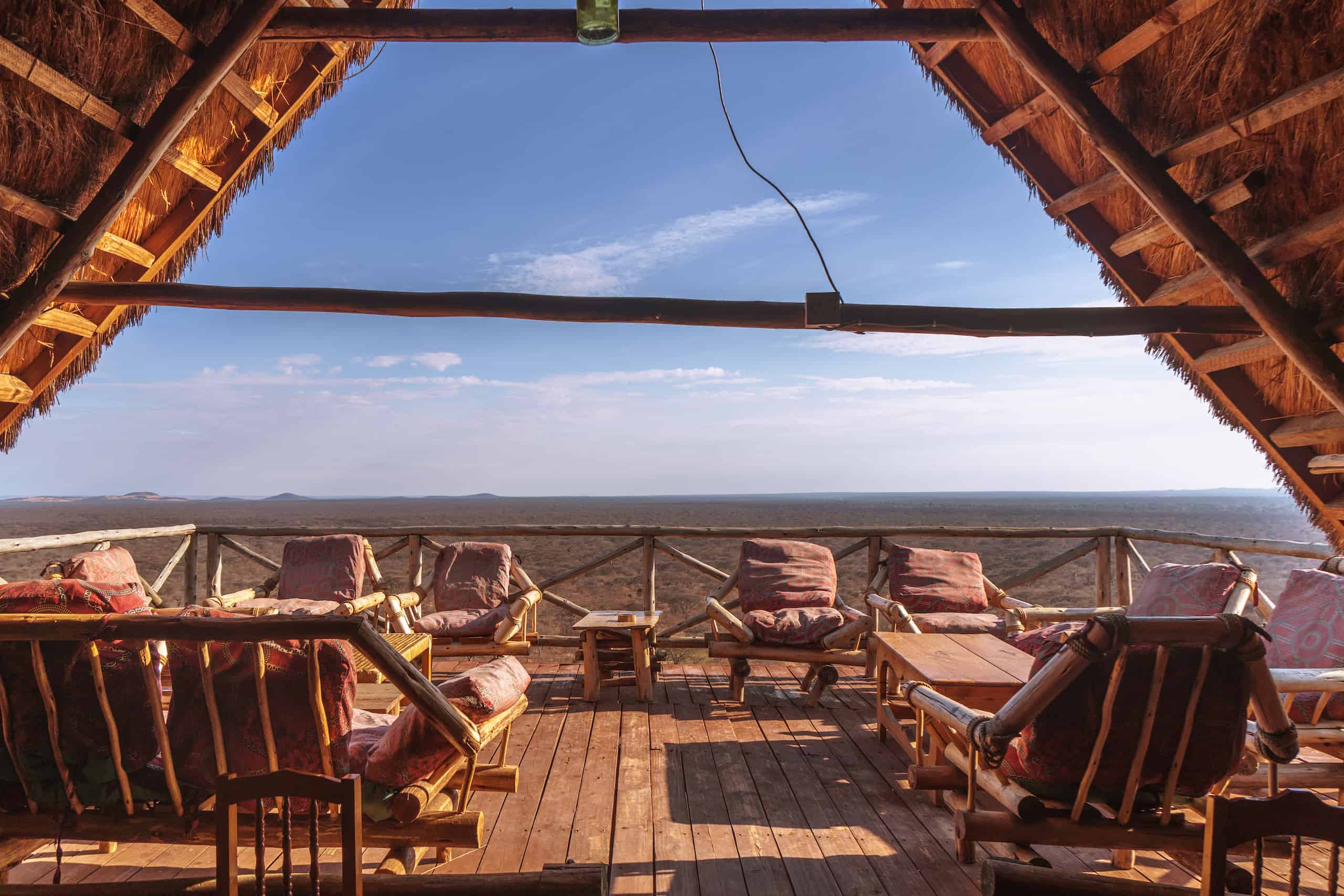 Useful information
Geography: Located in south-central Tanzania and accessed via chartered or scheduled flight from Dar es Salaam to the park's airstrip.
Weather: Day-time high temperatures range from 26C/78F to 30C/86F with the last of the rain falling in May.
Best time to go: The middle and end of the Dry season (June to October) is the best time of year for watching wildlife in Ruaha National Park. Animals are easier to spot because the bush thins out and wildlife concentrates around trusted water sources.
Health: Visitors should seek medical advice from their doctor and consider antimalarial medication before travelling to Ruaha.
FAQs
Where is Ruaha National Park located?
In south-central Tanzania, 6 miles west of Iringa town. 
How much is the entrance fee to the Ruaha National Park?
USD $35 per adult, USD $15 per child and USD $40 per vehicle.  
What animals will visitors see?
Visitors can expect to find the big five including the lion, leopard, rhino, elephant and buffalo as well as the cheetah, zebra, kudu, bushbuck, roan and sable antelope, hartebeest, the crocodile and the hippo, amongst others.