Bisanadi National Reserve is a wildlife reserve in Isiolo County, Kenya sitting adjacent to Meru National Park.
The park is home to the lion, African elephant, cheetah, white rhinoceros, and African buffalo and over 400 species of birds and visitors to the reserve can boat/fish on the Tana and Rojewero rivers.
The reserve acts as a dispersal area during the rains as it's adjacent to mountain Meru National Park it boasts with various wildlife and over 400 species of birds.
Why visit Bisanadi National Reserve?
Bisanadi National Reserve safari
There are plenty of great things to do in Kenya and Bisanadi National Reserve is no different as the reserve is quite remote with four wheel drive safari vehicles required to navigate the beautiful Savannah grasslands, forests, swamps and combretum thickets.
The reserve animals have the freedom to roam out of Mount Meru without any human encroachment and safari-goers typically tend to add-on various activities taking advantage of fishing excursions on the Tana and the Rojewero rivers.
Other interesting places to visit in this area include Adamson's falls in Meru Park, Rojewero and Tana river for fishing adventures and others.
Animals
This hot and arid bush land is host to many species of mammals including lions, elephants, cheetahs, rhinos and buffalos.
Bisanadi game reserve acts as a dispersal area for Mount Meru national park, Kori national game reserve and Mwingi national reserve. Other animals at the park include the white rhinoceros, elands, giraffes, impalas, wildebeest and hartebeest.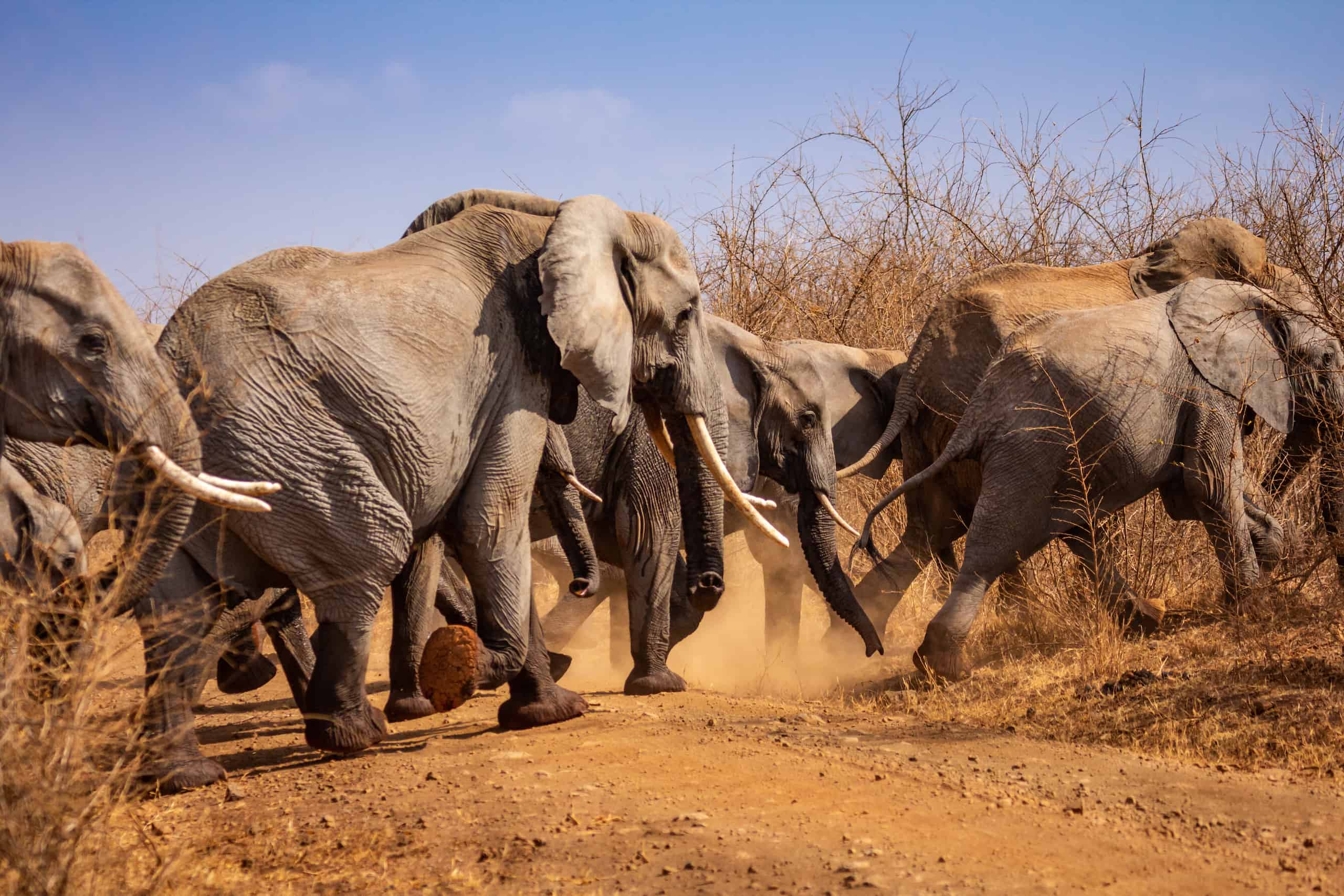 Birds
The park has over 400 species of birds making it a birders paradise some examples of birds to be seen include malachite eagle, kingfisher, Peter's fin foot, brown backed pecker and Huggins coarser among the rest. The best time to do birding is in the morning and evening hours.
Trees
Bisanadi is a stretch of thorn bush and arid Savannah which gives way to swamps and palm tree forests at the banks of the river Tana and other minor streams. The game reserve is hot and arid with limited trees and vegetation.
Other activities at Bisanadi National Reserve
Here are some other activities which visitors can consider during their east African safari experience at Bisanadi National Reserve:
Bisanadi National Reserve Safari Walk: Explore the nature wildlife on foot, an authentic and economical means of exploring wildlife in Bisanadi National Reserve.
Photography safari tours: Visitors on a photo safari can share a photography tour with like-minded individuals and capture their favourite moments.
Sightseeing: Camping trips under the stars are popular at Bisandi NR as well as fishing and cultural trips with Bisanadi bordered by the Meru and Boran tribes where tourists can visit the people and interact about their ways of life.
Visitors often enjoy combining their safari adventure with some quiet downtime on Kenya's best beaches, a perfect end to their African adventure.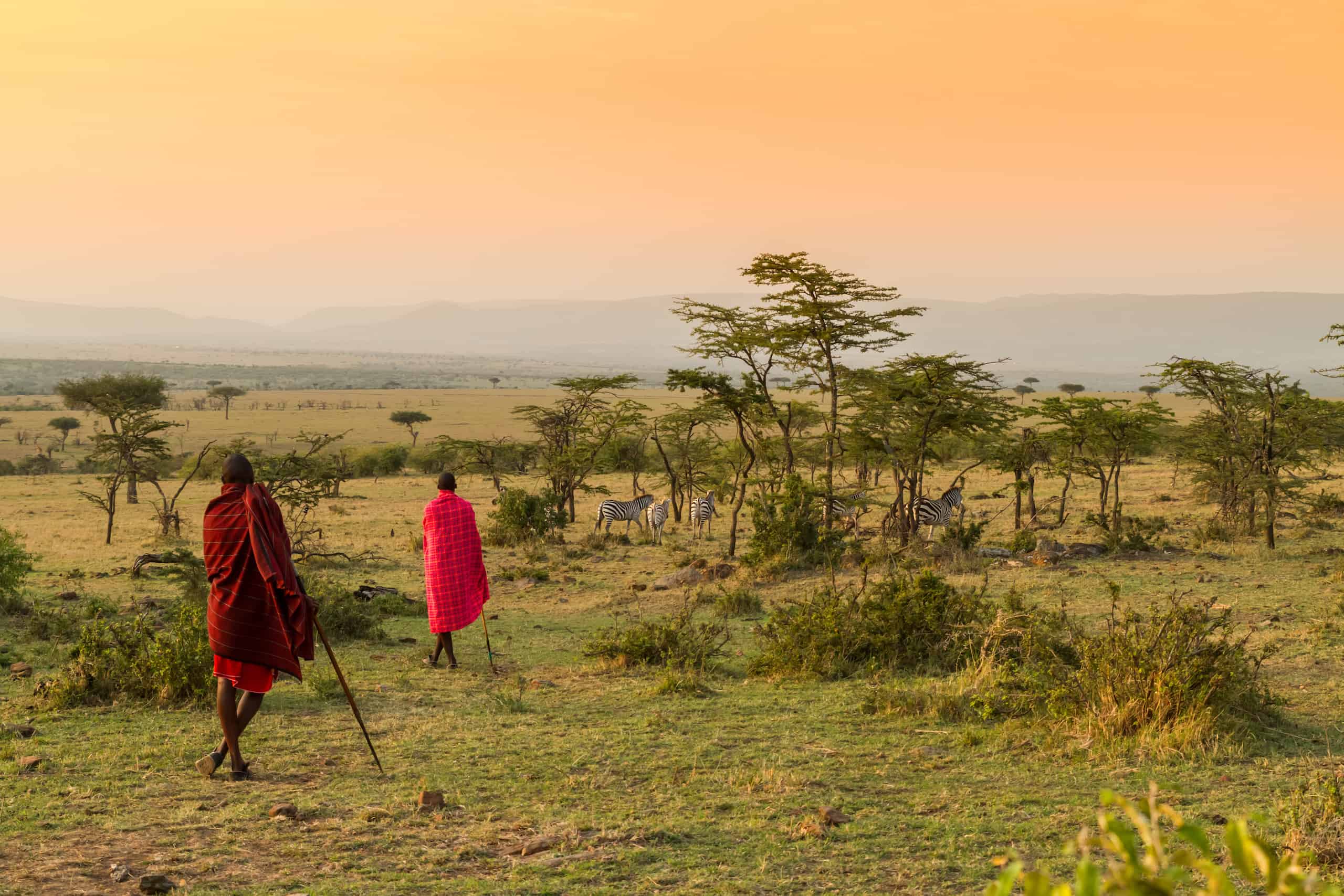 How to get to Bisanadi National Reserve?
By Road
Bisanadi national game reserve can be reached by air or by road, when traveling by road it's easily accessed through Mount Meru National Park by Murera gate.
By Plane
Visitors can fly via Nairobi with domestic Kenyan airlines to Korbessa airstrip near Mount Meru National Park with international flights arriving via Jomo Kenyatta International Airport (NBO) for visitors wondering how to get to Kenya.
NBO airport is located 15km/9mi southeast of Nairobi and a Kenya visa will most likely be required to enter the country.
Regulations
If you keep to park rules, you can stay with the animals as long as they are not disturbed by your presence.
Accommodation at Bisanadi National Reserve
Rates mainly depend on the season and type of accommodation. Carrying a small amount of Kenyan currency, the Kenya Shilling (KES) is recommended to pay for groceries and smaller items where credit cards aren't accepted.
Lodges
Lodges and camps are exclusive and luxurious with views amongst the most spectacular in the world along with world-class service, incredible food, all luxury amenities, simply ideal for the perfect luxury location.
Bisanadi National Reserve currently has no accommodation within but tourists can access accommodation from the surrounding area or from Mount Meru including Leopard rock safari lodge and Leopard rock lodge among the rest.
Camps
Camp options include Rhino River Camp, Elsa's Kopje and Murera Springs Eco Lodge.
Campervan
Guests on a safari game viewing drive by themselves in a campervan can make significant savings by sleeping in their vehicle.
Bars/restaurants/amenities
Lodges will typically have all meals and drinks included in the lodge package.
Useful information
Geography
Bisanadi National Reserve is located in Isiolo county, Kenya and is often combined with a trip to Hell's Gate National Park and Masai Mara reserve.
Weather
Bisandi NR has a hot, arid climate. Temperatures are fairly uniform throughout the year. Daytime temperatures are around 32°C/90°F, and at night temperatures fall to about 17°C/63°F.
Best time to visit
Understanding the best time to visit Kenya is important as this will impact accommodation, flight prices, availability and the weather that visitors can expect on their safari vacation.
Bisanadi game reserve is hot and arid and therefore can be visited throughout the year but for those interested in a summer like experience the best time is in the drier months of January to March and June to October.
Health
Arriving at Bisanadi National Reserve may involve travelling through a malaria zone hence taking antimalarials and wearing long-sleeved clothing is recommended. Visitors can find further information on Kenya vaccine details here.
FAQs
Where is Bisanadi National Reserve located?
Bisanadi National Reserve is located in Isiolo county, Kenya some 300km/7 hours driving north-east of Nairobi. 
What animals will visitors see at Bisanadi National Reserve?
Visitors to Bisanadi National Reserve will see lions, elephants, cheetahs, rhinos, buffalos, white rhinoceros, elands, giraffes, impalas, wildebeest and hartebeest.