The Tana River Primate Reserve, which is known to the local people as Mchelelo is a 170 sq. km reserve formed to protect two endangered species of monkey; the crested mangabey and the Tana River red colobus.
It is also one of the last remaining relics of the once massive Central African Lowland Rainforest, but became isolated from the rest of the forest during the seismic eruptions that caused the formation of the Rift Valley.
As a result, much of the reserve's flora and fauna are unusual to East Africa and bear traces of ancient links to the Congo Basin forests of the Miocene period. Apart from the endangered primates, a safari here will bring visitors in touch with the local ecosystem, a stronghold for birdlife with over 200 species recorded in the area.
Why visit Tana River Primate Reserve?
Safari in Tana River Primate Reserve
There are plenty of great things to do in Kenya and the main attraction of a Tana River safari is of course the primates. The rare and endangered Tana River red colobus is one of 14 separate species of colobus, distributed across Africa.
A relatively large member of the colobus family, the Tana River red is an elusive and exclusively arboreal and diurnal monkey, which lives in the evergreen closed canopy of the gallery forest, where it subsists on young leaves, fruit and flowers.
Living in groups of approximately ten individuals the Tana River red colobus actually appears predominantly grey. It has a black face, conspicuous whiskers and the only red colouration on its body is the slight rufous tinge on the top of its head.
The crested mangabey can also be found as well as other primates such as the Sykes and vervet monkey yellow baboons, three types of bushbaby and 57 species of mammals including lions, giraffes and buffaloes.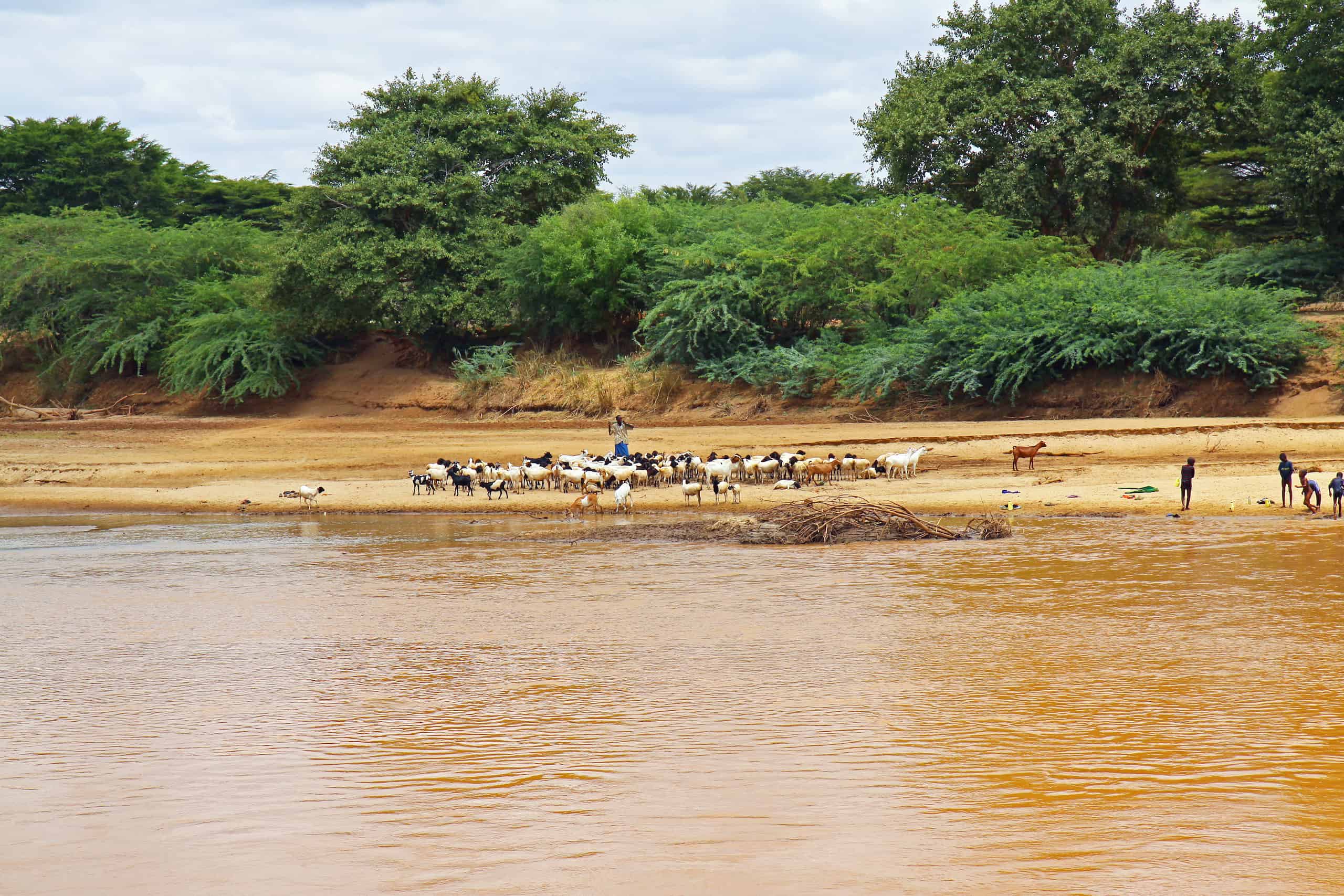 Animals
The reserve was established to protect the Tana riverine forest and the two endangered primates, Mangabey and the red colobus monkey. The two primate species are the major wildlife attraction in the reserve.
The reserve is also home to other wildlife species such as hartebeest on the Eastern banks, Mangebay, hippos, buffalos, lion, Nile crocodiles, zebras, Masai giraffes, Oryx, lesser kudu, pythons, Sykes monkey and yellow baboons.
The reserve features many prolific birdlife including over 260-recorded species including the White-winged Apalis, African Open-bill Stork, Martial Eagle, Bat Hawk, African Pygmy-falcon, African Barred Owlet, Scaly Babbler, Black-bellied Glossy-starling, and the Golden Pipit.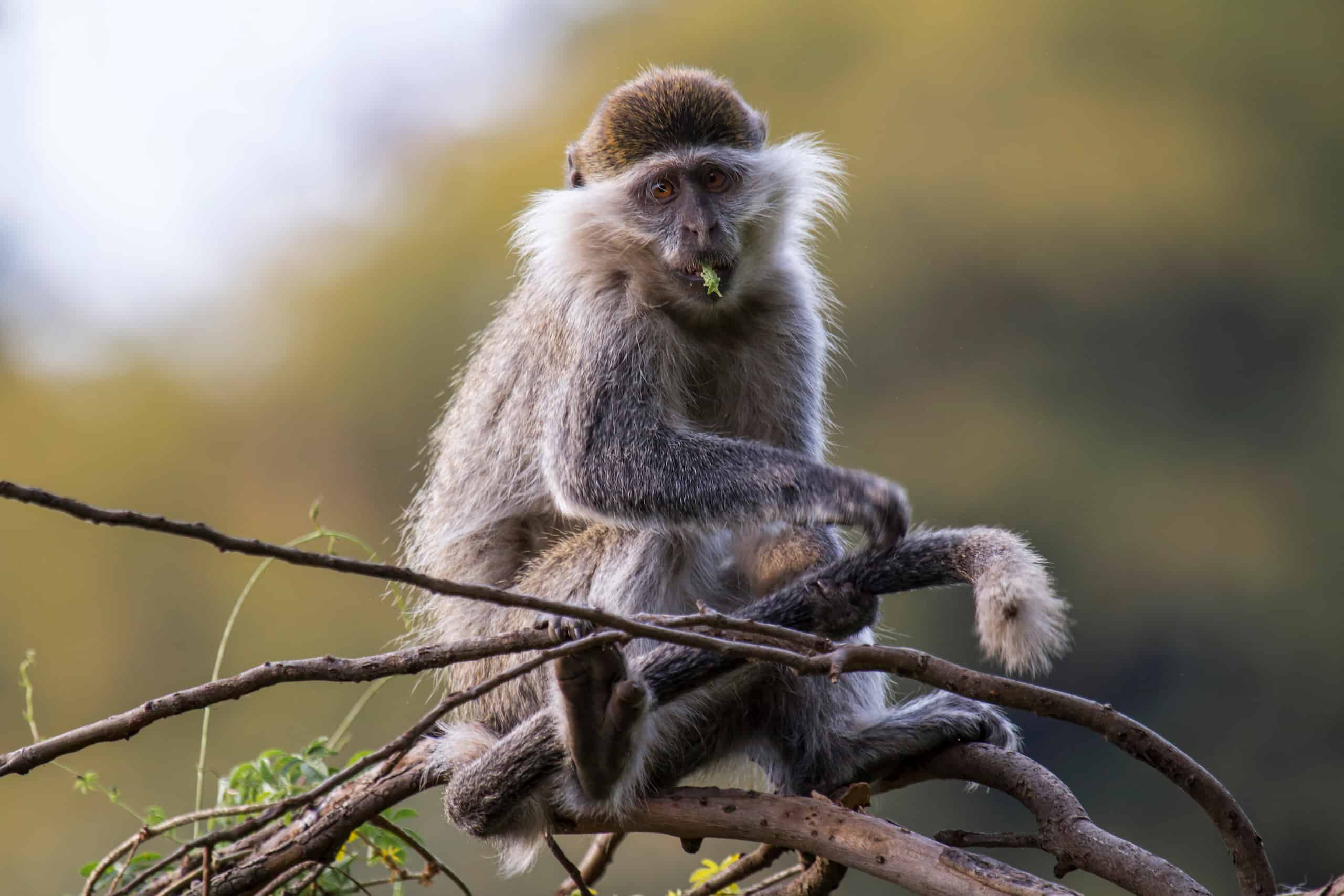 Trees
The ecosystem consists of riparian forests, dry woodlands and savannah habitats on the east and west of the lower Tana River.
Other activities on Tana River safaris
Here are some other activities which visitors can consider during their African safari in Tana River Primate Reserve:
Walking safaris: Explore wildlife and private concessions on foot, an authentic and economical means of exploring wildlife in Tana River Primate Reserve.
Photography safaris: Visitors on a photo safari will be in dreamland at Tana River Primate Reserve where small groups can share a luxury photography tour with like-minded individuals and capture their favourite moments.
Picnics: With no restaurants or accommodation close to the reserve, visitors can enjoy a bush picnic in the wild enjoying the quietness and serenity the surrounding greenery offers.
Visitors often enjoy combining their safari adventure with some quiet downtime on Kenya's best beaches, a perfect end to their African adventure.
How to get to Tana River Primate Reserve?
By Plane
There are no direct flights to the reserve however visitors can fly from Nairobi to Malindi Airport and connect from there. International flights arrive via Jomo Kenyatta International Airport (NBO) for visitors wondering how to get to Kenya.
NBO airport is located 15km/9mi southeast of Nairobi and a Kenya visa will most likely be required to enter the country.
By Road
Tana River Primate Reserve is located close to the Krystalline Salt LTD Bus Stop. From Mombasa, the reserve is a 140km/3 hour drive.
Tariffs & Regulations
Entrance fee
Many factors impact Kenya safari prices including the cost of the park entrance fee. Prices per person per day:
USD $20 per adult non resident per day (24 hrs)
USD $10 per child non resident per day (24 hrs)
Regulations
If you keep to park rules, you can stay with the animals as long as they are not disturbed by your presence.
Accommodation at Tana River Primate Reserve
Visitors might prefer to access the reserve via Garsen due to long stretches of very rough road from Garissa side. All should carry camping equipment as there is very limited accommodation available in the reserve.
Carrying a small amount of Kenyan currency, the Kenya Shilling (KES) is recommended to pay for groceries and smaller items where credit cards aren't accepted.
Camp
There is only one place to stay in the Reserve, which is known as the Mchelelo Research Camp and is run as a research station by the Institute of Primate Research, which is part of the National Museums of Kenya.
The camp offers a basic self-catering tented camp with 6 tents (showers and WCs) and a campsite.
Campervan
Guests on a self-drive safari with a campervan can make significant savings by sleeping in their vehicle.
Bars/restaurants/amenities
Lodges will typically have all meals and drinks included in the lodge package.
Useful information
Geography
Located 350km east of Nairobi and 240km north of Mombasa in Tana River district of Coast province, a trip to Tana River Primate Reserve is often combined with a trip to Tsavo East, and Masai Mara.
Weather
Average monthly temperatures range from 20 to 40ºC are typically warm and balmy. Visitors should wear light camouflaged clothing to blend in with the surrounding environment.
Best time to go
Understanding the best time to visit Kenya is important as this will impact accommodation, flight prices, availability and the weather that visitors can expect on their safari vacation.
Rain is primarily concentrated in one main season from May – June therefore visitors can aim to arrive before or after this rainy season.
Health
Taking antimalarials is advisable as arriving into Tana River Primate Reserve may involve travel through a malaria zone. Visitors can find further information on Kenya vaccine details here.
FAQs
Where is Tana River Primate Reserve located?
The primate reserve is located 350km east of Nairobi and 240km north of Mombasa in Tana River district of Coast province. 
How much is the entrance fee to Tana River Primate Reserve?
USD $20 per non-resident adult for 24 hours & USD $10 per child. 
What animals will visitors see at Tana River Primate Reserve?
Visitors to Tana River reserve will see numerous primates including the river red colobus , crested mangabey, Sykes and vervet monkey, yellow baboons and 57 species of mammals including lions, giraffes and buffaloes.