The Shimba Hills National Reserve is a small National Reserve in the former Coast Province of Kenya, 33 km from Mombasa and 15 km from the coast. The reserve is an area of coastal rainforest, woodland and grassland.
Located just 60km from Mombasa, the reserve is ideal for a day visit and contains one of the largest coastal forests in East Africa.
This is not a Big Five reserve, but several of the usual safari animals, as well as some interesting forest animals, can be found here including the Roosevelt's sable, a stronghold for this rare subspecies of sable antelope.
Why visit Shimba Hills National Reserve?
Shimba Hills National Reserve safari
There are plenty of great things to do in Kenya and the Kenya Wildlife Service offers guided walks to the Sheldrick Falls – a great opportunity to see the birdlife in the forest. Game drives are more adventurous in the reserve compared to African savannahs as animals are harder to spot.
A safari game drive can be very rewarding at Shimba Hills NR as it is the only place in Kenya you can see Sable Antelope and visitors can go on guided forest walks up to the scenically beautiful Sheldrick Falls.
The reserve is also known for its herds of elephants and visitors can find the enthralling Mwaluganje Elephant Sanctuary with nearby scenic viewpoints and five picnic areas.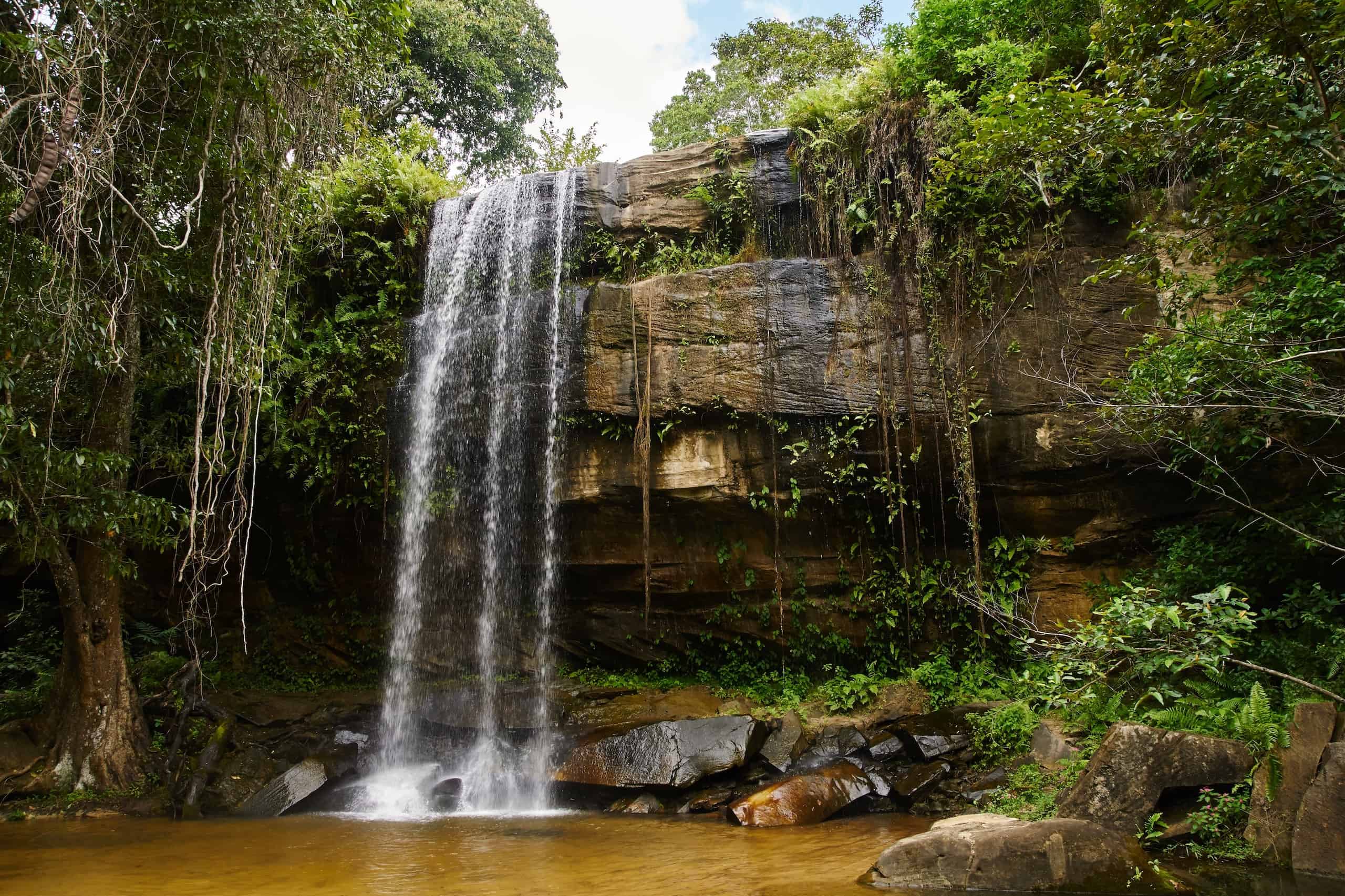 Animals
Shimba Hills has a big population of elephants. They disappear easily into the forest and close-up sightings are not guaranteed, but an eagle's eye view over the forest from one of the lookout points – especially Elephant Hill – often proves productive.
Other wildlife that can be found at Shimba Hills includes the endangered Sable Antelope, Giraffes, Leopard, Genet, Civet cat, Hyenas, Waterbuck, Bush pig, Buffalo, African Bush Baby, Bushbuck, Black and white Colobus and Blue Duiker.
Also found here are the Red Duiker, Greater Galago,Black-faced Vervet Monkey, Sykes Monkey, Serval cat, Black and Red Shrew, and Knob-bristled Suni Shrew.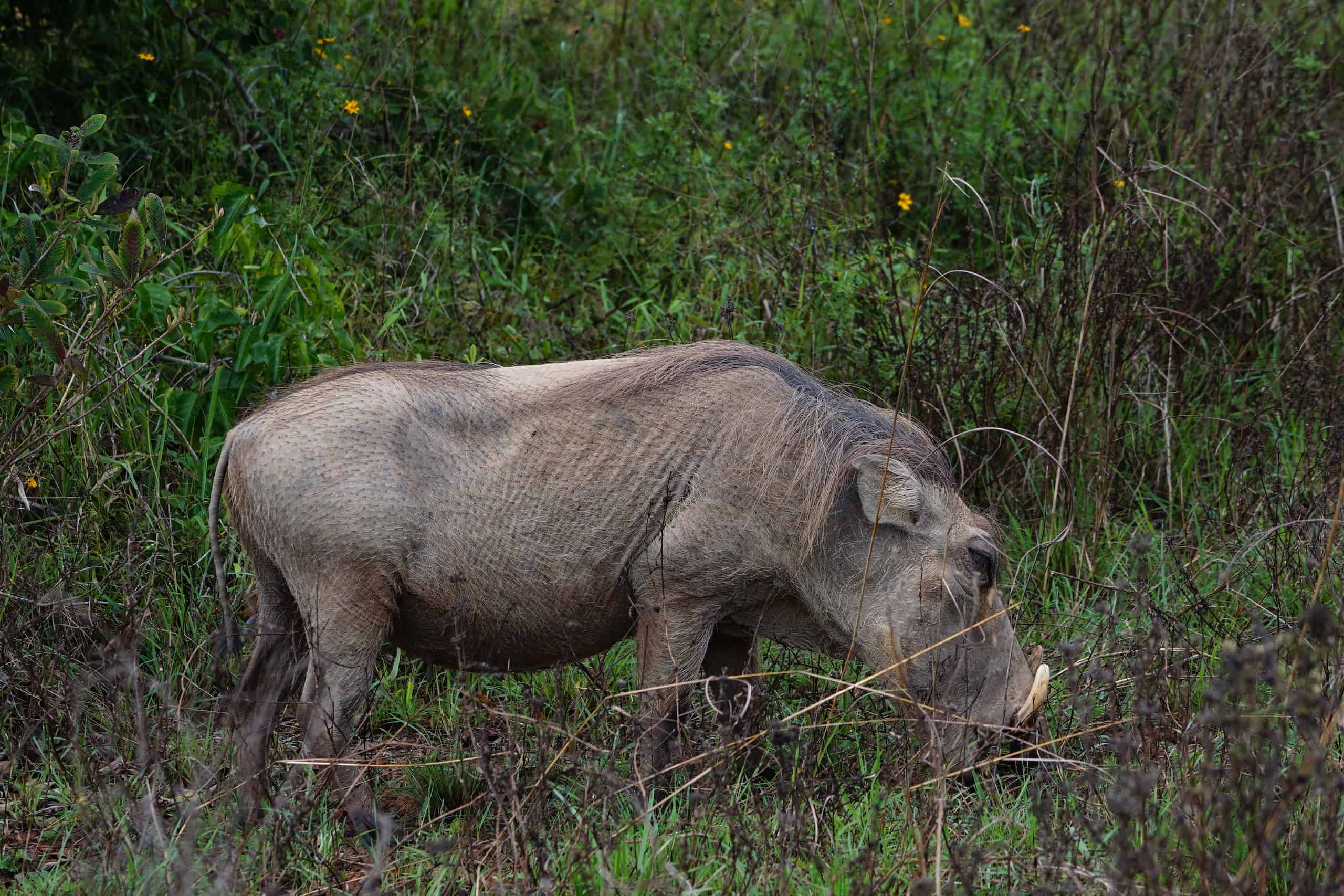 Birds
111 bird species have been recorded at Shimba Hills NR, of which 22 are coastal endemic among them are: Ostrich Eagle, African Hawk; Falcon, Cuckoo; Guinea-fowl, Kenya Crested; Honey guide, Greater; Hornbill, Crowned; Quail, Blue; Sunbird, Uluguru.
Trees
The reserve is an area of coastal rainforest, woodland and grassland. It is an important area for plant biodiversity – over 50% of the 159 rare plants in Kenya are found in the Shimba Hills.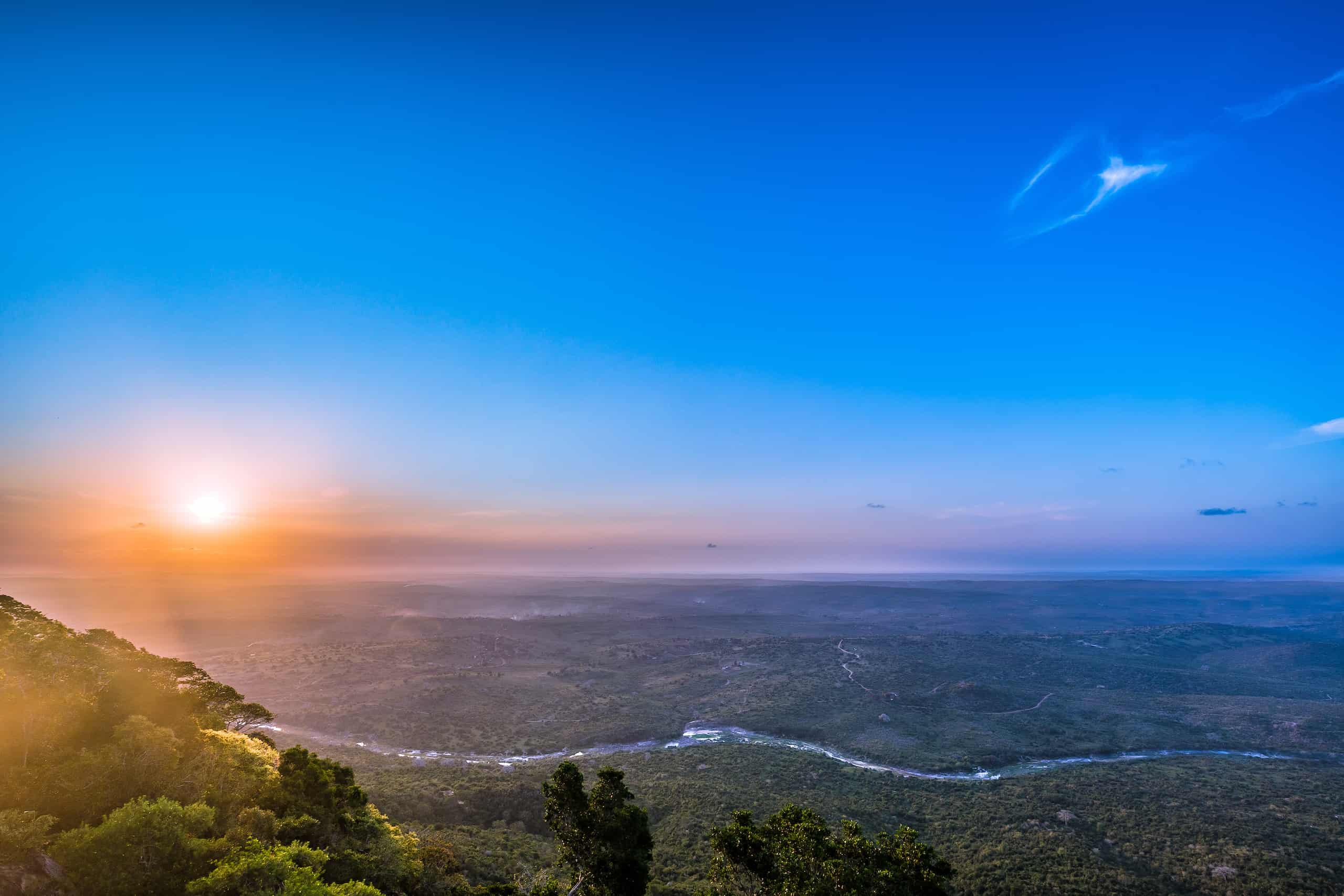 Other activities at Shimba Hills National Reserve
Here are some other activities which visitors can consider during their east African safari experience at Shimba Hills National Reserve:
Shimba Hills National Reserve Safari Walk: Explore the nature wildlife on foot, an authentic and economical means of exploring wildlife in Shimba Hills National Reserve
Photography safari tours: Visitors on a photo safari can share a photography tour with like-minded individuals and capture their favourite moments.
Sightseeing: Head for a picnic by one of the many viewing points and picnic sites. The reserve has several areas tourists can use as viewpoints to see the vastness of the park and the hills with manicured camping grounds and washrooms including Makadara picnic site.
Visitors often enjoy combining their safari adventure with some quiet downtime on Kenya's best beaches, a perfect end to their African adventure.
How to get to Shimba Hills National Reserve?
By Plane
Most people fly from Europe or North America to Kenya via Nairobi. Jomo Kenyatta International Airport (NBO) is located 15km/9mi southeast of Nairobi for visitors wondering how to get to Kenya.
Kenya's second international airport is Moi International Airport (MBA), located 9km/6mi west of Mombasa. From Nairobi you can take a domestic flight to Mombasa or Diani, which can be your base for Shimba Hills. A Kenya visa will most likely be required to enter the country.
By Road
Shimba Hills is an easy day trip from Mombasa, Diani Beach or any of the other beach resorts south of Mombasa.
Many hotels in Mombasa or Diani offer day trips to Shimba Hills, or you could rent a vehicle for the day.
Tariffs & Regulations
Entrance fee
Many factors impact Kenya safari prices including the cost of the park entrance fee. Prices per person per day: USD $25 per adult non resident per day and $15 per child.
Regulations
If you keep to park rules, you can stay with the animals as long as they are not disturbed by your presence.
Accommodation at Shimba Hills National Reserve
Rates mainly depend on the season and type of accommodation. Carrying a small amount of Kenyan currency, the Kenya Shilling (KES) is recommended to pay for groceries and smaller items where credit cards aren't accepted.
Lodges
Lodges and camps are exclusive and luxurious with views amongst the most spectacular in the world along with world-class service, incredible food, all luxury amenities, simply ideal for the perfect luxury location.
Shimba Hills lodge is one of the top choices for your stay and offers a restaurant and rdares beautiful architecture and a raised walkway above a watering hole where animals rehydrate.
Other good choices in the area include the 3-star Pumzika-tu hotel.
Campsites
Four campsites can be found at Shimba Hills National Reserve near the dense Mwaluganje Forest, providing basic campsite provisions and more, including toilets and running water.
The campsites include Makadara, Ocean view and Sheldrick Falls Walk.
Campervan
Guests on a safari game drive by themselves in a campervan can make significant savings by sleeping in their vehicle.
Bars/restaurants/amenities
Lodges will typically have all meals and drinks included in the lodge package.
Useful information
Geography
Located 500km east of Nairobi, a safari in Shimba Hills National Reserve is often combined with a trip to Tsavo East National Park or Masai Mara reserve.
Weather
Although cooled by strong breezes, misty mornings and clouds, Shimba Hills has a hot and humid coastal climate.
Temperatures are around 29°C/84°F in the afternoon. It cools down a bit at nighttime, but it's still warm at around 20°C/68°F.
Best time to go
Understanding the best time to visit Kenya is important as this will impact accommodation, flight prices, availability and the weather that visitors can expect on their safari vacation. A visit to Shimba Hills is usually best in the drier months from June to September and December to March.
Health
Shimba Hills lie in a malaria zone thus taking antimalarials is recommended. Other precautions are covering up at dusk and using mosquito repellent (those containing DEET are most effective).
Malaria risk is highest in the peaks of the rainy seasons from April to May and October to November. Visitors can find further information on Kenya vaccine details here.
FAQs
Where is Shimba Hills National Reserve located?
Located 500km east of Nairobi, a safari in Shimba Hills NR reached by plane from Nairobi. From Mombasa, it's a 2 hour drive on the east coast. 
How much is the entrance fee to Shimba Hills National Reserve?
The entrance fee to Shimba Hills National Reserve is USD $25 per adult non resident per day and $15 per child.
What animals will visitors see at Shimba Hills National Reserve?
Visitors to Shimba Hills National Reserve will see numerous elephants as well as the endangered Sable Antelope, Giraffes, Leopards, Genets, Civet cats, Hyenas, Waterbucks, Bush pigs, Buffaloes, Bushbucks, Black and white Colobus and Blue Duikers.