Mount Longonot is a stratovolcano located southeast of Lake Naivasha in the Great Rift Valley of Kenya, Africa. It is thought to have last erupted in the 1860s and its name is derived from the Maasai word Oloonong'ot, meaning "mountains of many spurs" or "steep ridges".
The park offers a unique feature of thick forest that sits within the crater of the mountain and steam vents are seen spaced around the walls of the craters.
On other parts of the mountain are V-shaped valleys and contains with little vegetation. Still there is a trail that takes a 3.1 kilometres from the park entrance up to the crater rim and goes beyond in a 7.2 kilometres loop encircling the crater.
Why visit Mount Longonot National Park?
Mount Longonot National Park safari
There are plenty of great things to do in Kenya and this park is no exception. The crater rim creates great rewarding scenic views across the beautiful Kenyan Rift valley all the way to Lake Naivasha and a number of viewpoints on the highway have become popular stopovers for motorists drawn by the splendour of this magnificent view.
Most of the wild animals including buffalos and leopards live in the thick forest covering the crater floor and visitors typically favour taking hike on this mountain of about 2 hours long from the Park Gate to the rim of the crater and back.
The views from the crater rim however make the steep step worth it. The main attraction visitors will see includes the extinct volcano and crater forest, scenic landscape, views of lake Naivasha and the Great Rift Valley.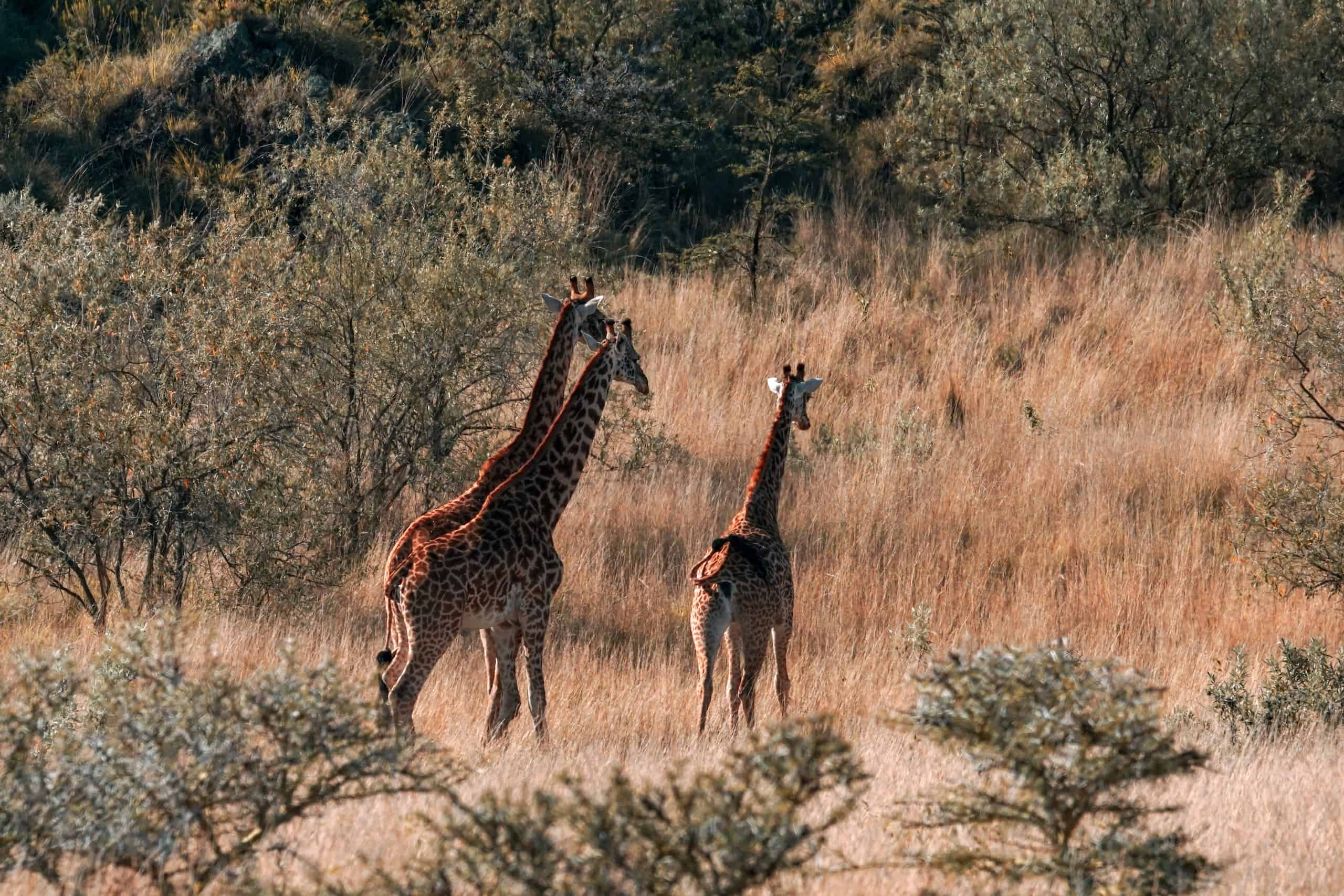 Animals
Most of the animals live down in the dense forested area inside the crater and can be seen clearly.
The mountain is habitant of various wildlife species including Thomson's gazelles, elands, lion, leopards, bushbucks, dik diks and hartebeests among other species.
The park also offers a selection of wildlife which can be seen on your way up to the rim and to those adventuring into the forested crater should also spot out animals like Buffalos, Giraffes, Zebra, several species of Antelopes and Baboons but tracks are done inside the park.
Birds
Visitors can spot notable numbers of Rift Valley birds such as a host of raptors which can be viewed catching the thermals over the crater. Common birds to see are Verreaux's Eagle and Lammergeier.
Trees
The vegetation at Mount Longonot National Park consists mainly of grassland and shrubs, dominated by leleshwa bushes and several varieties of acacia trees.
Other activities at Mount Longonot National Park
Here are some other activities which visitors can consider during their east African safari experience at Mount Longonot National Park:
Mount Longonot National Park Safari Walk: Explore the nature wildlife on foot, an authentic and economical means of exploring wildlife in Mount Longonot National Park
Photography safari tours: Visitors on a photo safari can share a photography tour with like-minded individuals and capture their favourite moments.
Sightseeing: Bird watching can be completed as well as stopping off at the Great rift valley viewpoint for scenery viewing and pictures. Visitors can also climb the 3 kilometres up to the crater rim and drive to Lake Naivasha for a boat-ride by herds of hippos.
Visitors often enjoy combining their safari adventure with some quiet downtime on Kenya's best beaches, a perfect end to their African adventure.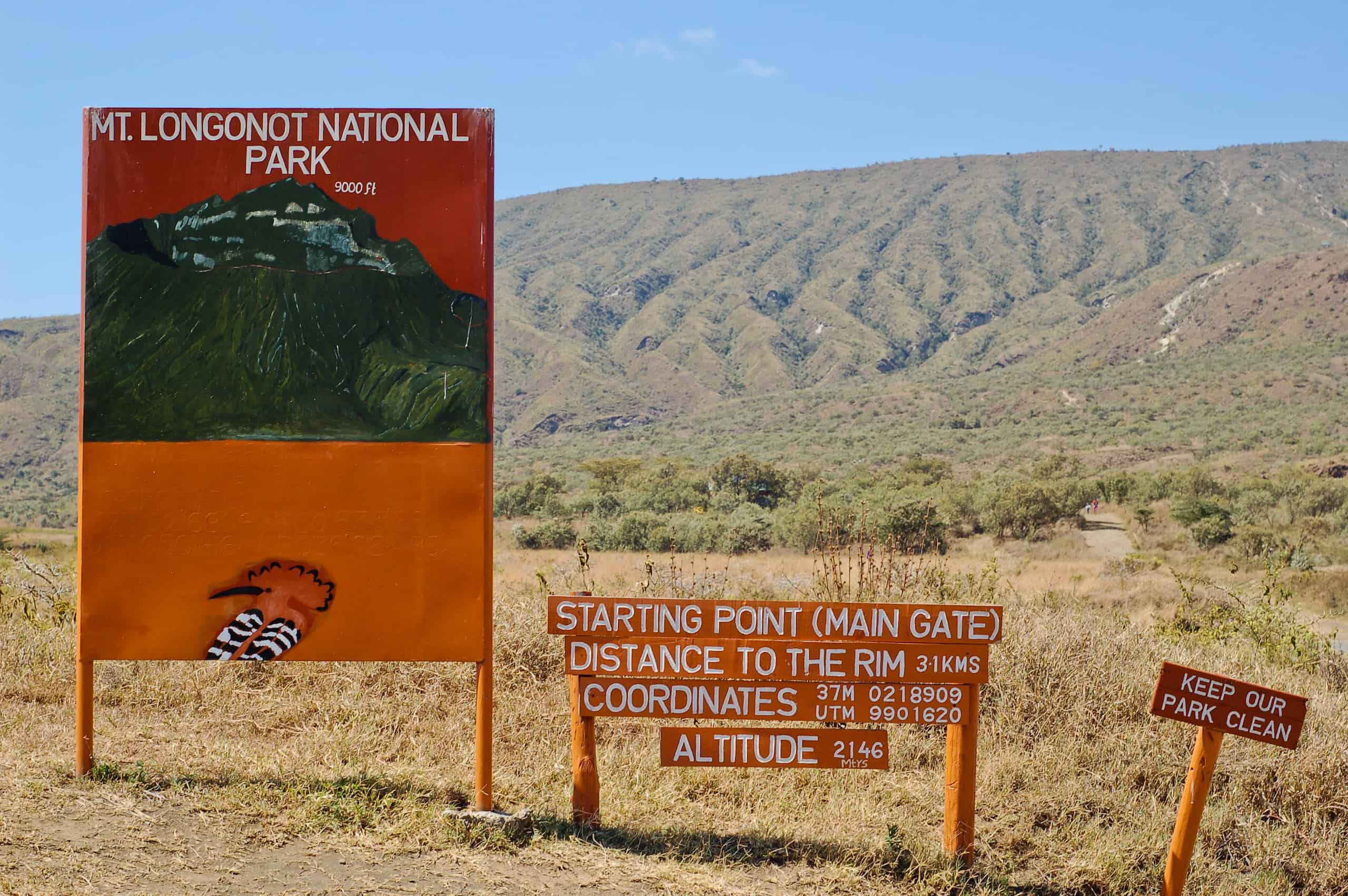 How to get to Mount Longonot National Park?
By Road
By road, Mount Longonot NP can be reached by driving a relatively easy 72km/2hours west of Nairobi.
By Plane
Visitors can fly to/from Jomo Kenyatta Airport (NBO) in Nairobi and make the 2 hour drive from there west to Mount Longonot NP.
International flights arrive via Jomo Kenyatta International Airport (NBO) for visitors wondering how to get to Kenya. NBO airport is located 15km/9mi southeast of Nairobi and a Kenya visa will most likely be required to enter the country.
Tariffs & Regulations
Entrance fee
Many factors impact Kenya safari prices including the cost of the park entrance fee. Mount Longonot National Park charges an entry fee of USD $20 per adult non resident per day and $15 per child.
Regulations
If you keep to park rules, you can stay with the animals as long as they are not disturbed by your presence.
Accommodation at Mount Longonot National Park
Rates mainly depend on the season and type of accommodation. Carrying a small amount of Kenyan currency, the Kenya Shilling (KES) is recommended to pay for groceries and smaller items where credit cards aren't accepted.
Lodges
Lodges and camps are exclusive and luxurious with views amongst the most spectacular in the world along with world-class service, incredible food, all luxury amenities, simply ideal for the perfect luxury location.
Accommodation in Mount Longonot National Park includes Kedong Ranch House and Lake Naivasha Sopa Lodge, the latter offering airy quarters in a laid-back, lakeside resort on lush grounds, offering dining & an outdoor pool.
Other accommodation options worth considering include Sawela Lodge and Crayfish Camp.
Camping
Camping options include Naiburta Campsite with great views and full amenities such as washrooms, tap water, trash disposal and a fireplace. This area in the park is well paved and guests can walk, cycle or drive through.
Campervan
Guests on a safari game drive by themselves in a campervan can make significant savings by sleeping in their vehicle.
Bars/restaurants/amenities
Lodges will typically have all meals and drinks included in the lodge package.
Useful information
Geography
Mount Longonot National Park is located 72km/2hours driving west of Nairobi and a safari at the park is often combined with a trip to Hell's Gate National Park and Masai Mara reserve.
Weather
The annual average temperature is 25C with the highest ranging to about 30C and the lowest ranging to about 20C.
Best time to go
Understanding the best time to visit Kenya is important as this will impact accommodation, flight prices, availability and the weather that visitors can expect on their safari vacation.
Mount Longonot National Park can be visited all year round. Early in the morning is preferred for a hike before it gets too hot in the day.
Health
Arriving at Mount Longonot National Park may involve travelling through a malaria zone hence taking antimalarials and wearing long-sleeved clothing is recommended. Visitors can find further information on Kenya vaccine details here.
FAQs
Where is Mount Longonot National Park located?
Mount Longonot National Park is located 72km/2hours driving west of Nairobi. 
What is the entrance fee for Mount Longonot National Park?
Mount Longonot National Park charges an entry fee of USD $20 per adult non resident per day and $15 per child.
What animals will visitors see at Mount Longonot National Park?
Visitors to Mount Longonot National Park will see