Lamu Island is a port, city, and island just off the shore of Kenya in the Indian Ocean approximately 150 miles from Mombasa. It is a part of the East African country of Kenya and was founded in the 12th Century.
In between numerous beautiful Indian Ocean islands including Lamu, Manda, Pate, Kiwayu and Manda Toto in an area known collectively as the Lamu Archipelago, this part of the world is an area of archaeological beauty and rich history.
The island is well worth visiting for a more tranquil and away-from-the-crowds Kenya beach holiday, especially when compared to the busier and more developed central and southern parts of the coast.
Why visit Lamu Island
There are plenty of great things to do in Kenya and Lamu Island is popular as a post-safari add-on, activities include snorkelling and scuba diving (best between November and March when the water is clearest), historical walking tours, dhow sailing trips, sea kayaking and diving with dolphins.
The island has been a UNESCO World Heritage Site since 2001 and a centre of Swahili and Islamic culture for over 700 years and has gained a well-deserved reputation for delivering a superb 'barefoot luxury' experience.
No cars are allowed but you can't help but appreciate the slow sway of life–something that has attracted many travellers, with almost as many donkeys as humans here.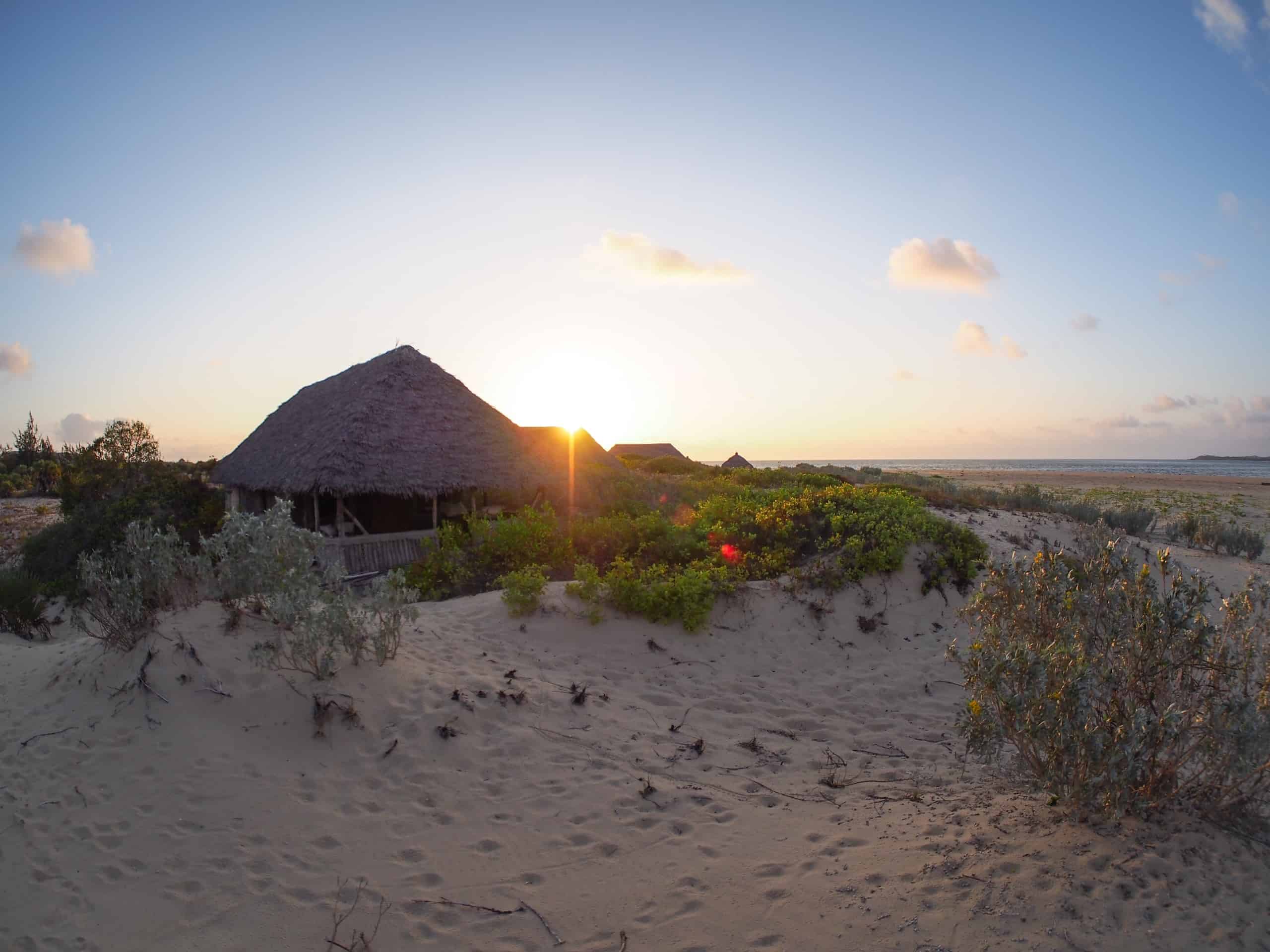 Marine life
Visitors can expect superb beaches, dazzling coral reefs and a rich diversity of land and seascapes including mangroves, mudflats, lagoons, sand dunes, beaches, sand islands, and sea-grass beds.
Among the most impressive marine species are Green, Hawksbill, Olive Ridley and Leatherback turtles, Dugongs, Dolphins and Whales.
The Greater Lamu Eco-region also accommodates the largest breeding colony of white-cheeked, bridled, and roseate terns in the world.
Wildlife
Lamu island is home to some wild species including hippos, hyenas, buffalo and lions as well as numerous donkeys. On Pate and Lamu islands, the big wild animals of Africa are almost never seen, however.
Visitors looking for wild animals will have the best chance of making an acquaintance with Africa's animal inhabitants on the neighbouring Manda bay.
On Manda island, it is not unusual for a horde of monkeys to visit for breakfast, and lions, giraffes, wild dogs and elephants have also been spotted.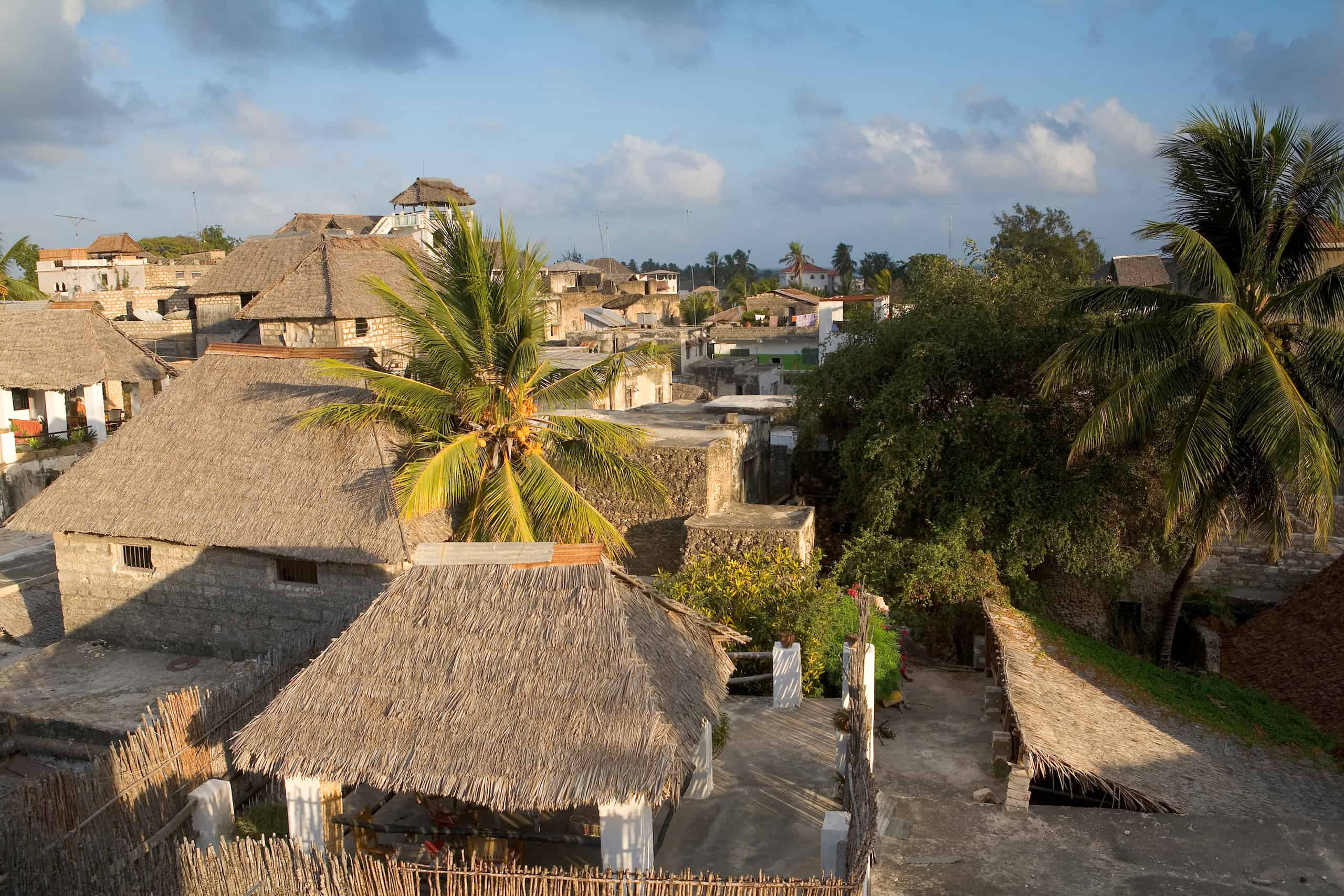 Other activities at Lamu Island
Here are some other activities which visitors can consider during their visit:
Lamu Old City: For a Swahili culture tour, you can enjoy exploring Lamu old town with a local. The city has buildings and houses that date back to the 17th century, reflecting the city's history. Pay a visit to Lamu Fort with its Portuguese influence.
Sail to the Sunset: The island is for those who want to chill and relax. Sip on a sundowner onboard a Dhow, one of Lamu's unique traditional sailboats. The experience will offer you an uninterrupted view of the Indian Ocean.
Visit Shela Village and Manda Island: Less crowded with pristine beaches, Manda Island is famous for a wide stretch of sandy beaches and palm-lined backdrops.
Swahili Cuising: Try fresh seafood seasoned with local species along with coconut rice or chapati for a genuine Sawahili taste.
Visitors often enjoy combining their safari adventure with some quiet downtime on Kenya's best beaches, a perfect end to their African adventure.
How to get to Lamu Island?
By Plane
Flying is the best way to reach the archipelago from Nairobi or Mombasa. The airport is located on Manda Island from where you will be transferred to your hotel or lodge by boat.
International flights arrive via Jomo Kenyatta International Airport (NBO) for visitors wondering how to get to Kenya. NBO airport is located 15km/9mi southeast of Nairobi and a Kenya visa will most likely be required to enter the country.
By Road
The easiest way to reach Lamu by road is by taking a bus from Mombasa. There are plenty of buses that head to the island. Tawakal buses are recommended, as they have express semi-luxury buses.
Regulations
Visitors must respect the rules of the park including the flora and fauna.
Accommodation at Lamu Island
Accommodation can have a significant impact on the overall Kenya safari price. Lamu Island has a number of accommodation options to choose from including hotels. Largely unvisited until quite recently, the Lamu Archipelago is now home to some lavishly luxurious accommodation in stunning settings.
Carrying a small amount of Kenyan currency, the Kenya Shilling (KES) is recommended to pay for groceries and smaller items where credit cards aren't accepted.
Hotels
Several luxury hotels are available for guests along Lamu's coast line including Forodhani House and Peponi Hotel with the former located in the heart of vibrant Shela, with breathtaking views, lovely staff and amazing food.
Alternative accommodation options include the Baytil Ajaib Boutique Hotel and Subira House.
Camps
Champali Community Camp is a beautiful solar powered bush-home set in a stunningly unspoilt location. Situated on a quiet sandy cove overlooking extensive mangrove creeks, with a huge Indian Ocean beach just a short walk away.
Bars/restaurants/amenities: Lodges will typically have all meals and drinks included in the lodge package.
Useful information
Geography
Located 330km/5.5 hours drive north of Mombasa on the east coast of Kenya, guests often combine trips to Lamu Island with the nearby Manda Island and safari trips to Masai Mara.
Weather
The warmest months in Lamu are from January to March. Cooler temperatures occur from July to September.
Depending on the seasonal month, the average day temperature varies between 80's F to 90's F (26C to 32C). Nighttime temperature ranges between 73-79 F (23-26C), depending on the seasonal month as well.
Best time to visit
Understanding the best time to visit Kenya is important as this will impact accommodation, flight prices, availability and the weather that visitors can expect on their safari vacation.
Lamu Island is visitable all year round. However, for the unsurpassed seaside vacation on the Indian Ocean, it is recommended to visit during the two dry seasons, from July to October and also January to February.
Health
Travel through malaria areas may be required in order to reach Lamu Island. Visitors are advised to seek medical advice from their doctor and consider antimalarial medication. Visitors can find further information on Kenya vaccine details here.
FAQs
How do I get to Lamu Island?
Flying is the best way to reach the archipelago from Nairobi or Mombasa. The airport is located on Manda Island from where you will be transferred to your hotel or lodge by boat.
What is the best time to visit Lamu Island? 
The best time to visit Lamu Island at the beach is during the dry seasons, from July to October and also January to February.