An idyllic and lesser-visited area that is often referred to as the gateway to Northern Kenya, the Laikipia Plateau is an undiscovered ecosystem of wilderness terrain that covers over two million acres and is home to indigenous Samburu, Kikuyu and Boran tribes.
A natural haven made up of ranches and conservancies, over time conservationists have made an effort to create a place for communities and wildlife to exist hand in hand to maintain and protect biodiversity in the region.
There are a variety of ranches and conservancies that can be visited depending on one's interest with the plateau stretching from the slopes of snow-capped Mt Kenya to the rim of the Great Rift Valley.
From wildlife areas, such as Lewa Downs and Borana, a protective haven for the endangered black rhino; to ranches and conservancies further north more focused on community and adventure activities, there's something in Laikipia Plateau for everyone.
Why visit Laikipia Plateau?
Laikipia Plateau safari
There are plenty of great things to do in Kenya and Laikipia Plateau park is no exception with its vast open plains in the shadow of the snow-capped silhouette of Mount Kenya creating a tranquil and secluded setting.
Game drives encounter wildlife including endangered species such as black rhino, Grevy's zebra, reticulated giraffe and wild dogs with few other vehicles in sight.
This area is known for its traditional ranches and rolling farmland and the landscape is certainly different to elsewhere in Kenya. Although wildlife might not be as prolific as in the Mara, Laikipia is a wonderful and very interesting place to include on a safari circuit of Kenya.
Today many of the old livestock ranches have been converted to luxurious safari lodges where you can ride horseback, walk the hills with local Maasai and learn about conservation efforts, which have made Laikipia famous.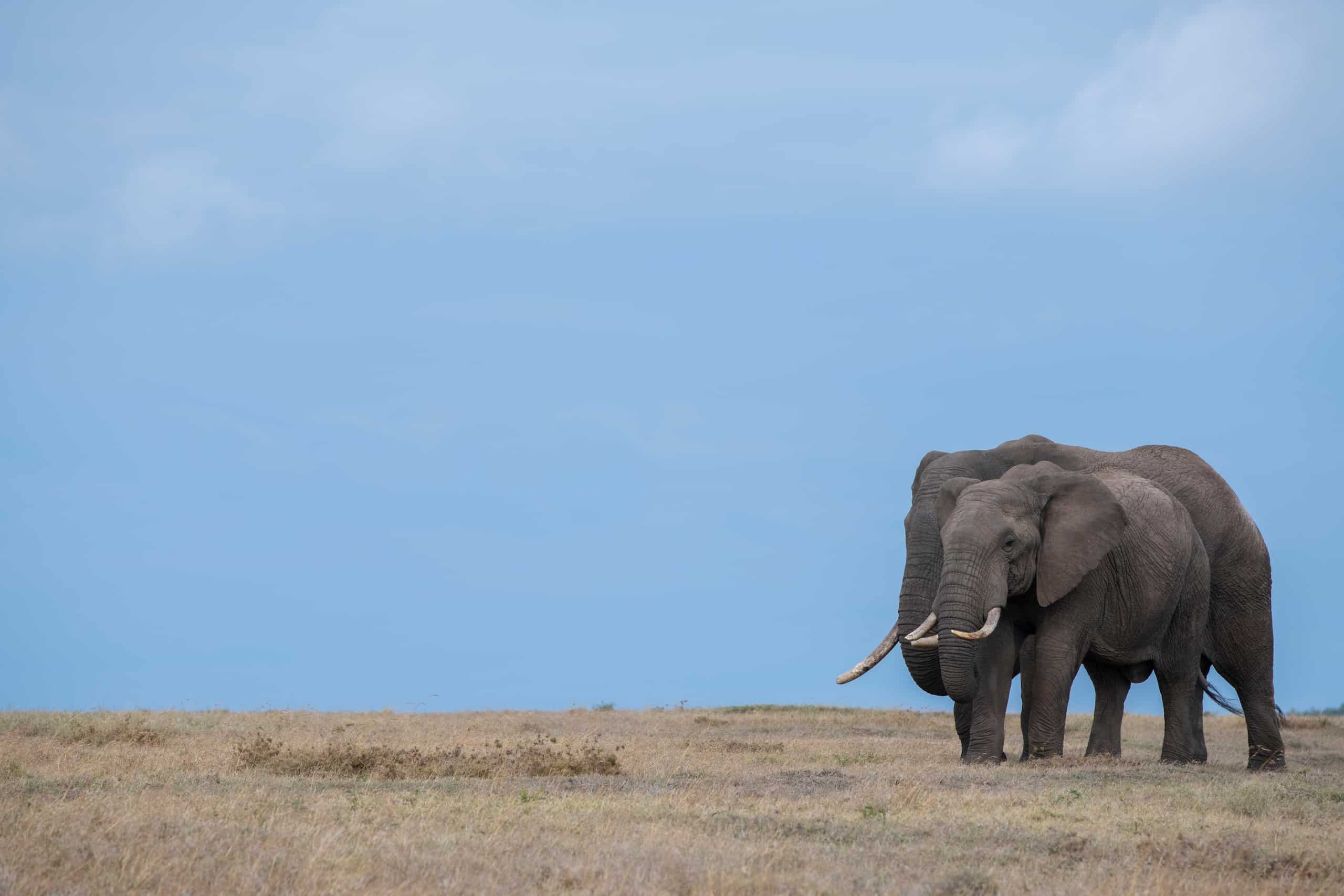 Animals
Laikipia Plateau is home to all of the Big Five and the wildlife viewing is excellent. The plateau supports large numbers of different predators.
Visitors will see plenty of wildlife from black rhino, almost half of Kenya's population reside here, around 2000 elephants migrate between Mt Kenya and Samburu crossing Laikipia on their way, wild dogs are increasing and the beautiful Grevy's Zebra also reside in these hills.
Many northern game species are found here, such as gerenuk, Grevy's Zebra, Jackson's hartebeest, beisa oryx, white rhino and the reticulated giraffe.
It is also the only area to have a growing population of wild dogs, and there are burgeoning numbers of leopard, lion, rhino and many other game species as well as livestock on the sprawling cattle ranches.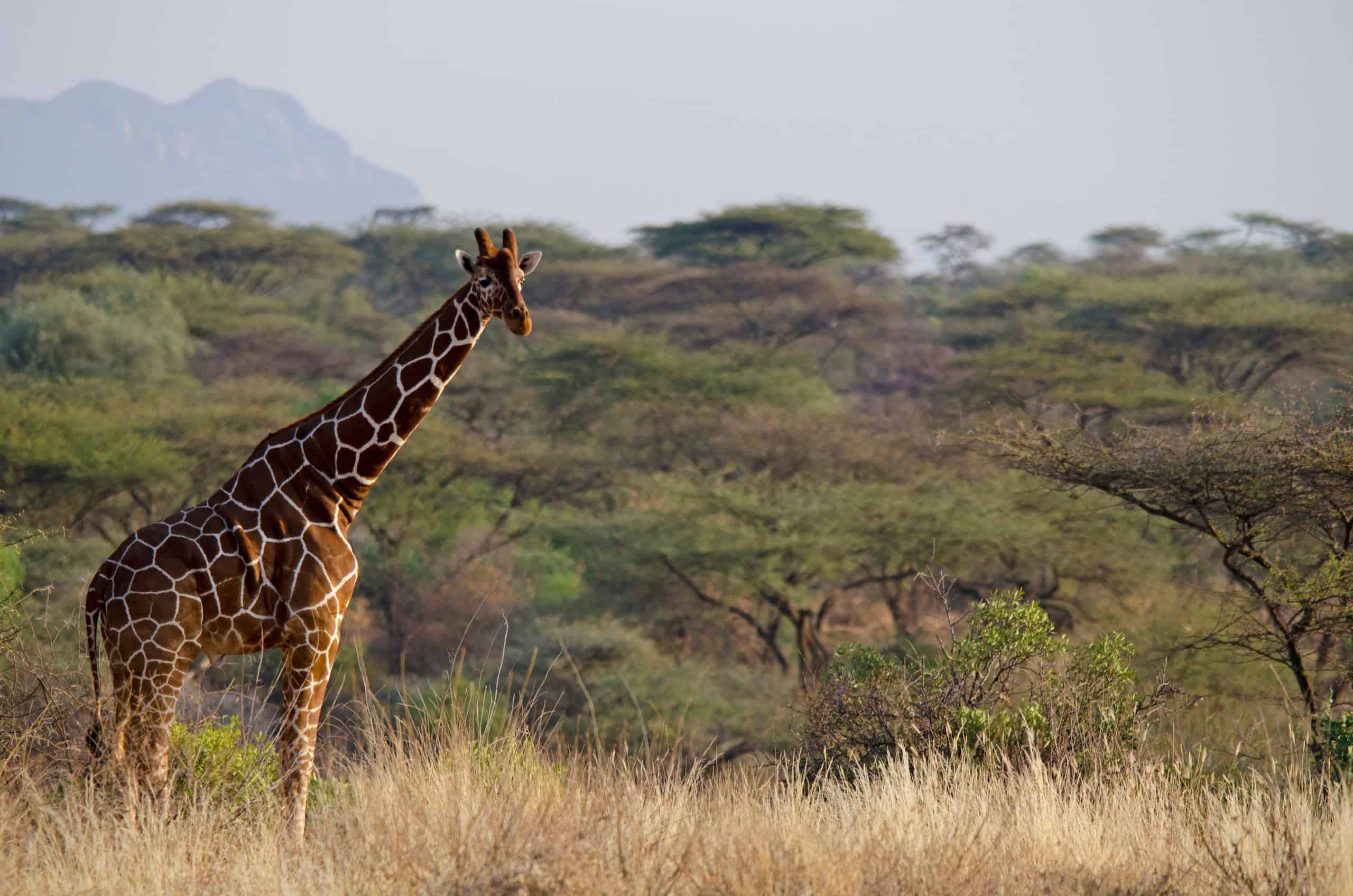 Birds
More than 350 recorded species makes Laikipia Plateau a great birding destination – this includes many north Kenya specials.
The variety in habitats reflects in the variety in birdlife ranging from arid ground dwelling birds like sandgrouse to colourful forest species such as turacos and grassland species such as bustards. Raptors and Black-winged lapwing are well represented also.
Trees
The landscape in Laikipia Plateau is primarily an Acacia woodland. Rather than the open, grassy expanses found in some African savannahs, there are many shrubs and Acacia trees that create a good deal of prickly cover.
The landscape can appear relatively dormant and brown in the dry season, but flourishes into a verdant green almost immediately after seasonal rains move in.
Other activities at Laikipia Plateau
Here are some other activities which visitors can consider during their east Africa safari experience in Laikipia Plateau:
Laikipia Plateau Walking Safaris: Explore the nature wildlife on foot, an authentic and economical means of exploring wildlife in Laikipia Plateau
Photography safari tours: Visitors on a photo safari can share a photography tour with like-minded individuals and capture their favourite moments.
Tours: The plateau is an adventure capital with a huge range of available activities including driving, walking, horse riding, camel riding, hiking, mountain biking, fly camping, helicopter rides, night drives, tubing and cultural visits with the locals.
Sweetwaters Chimpanzee Sanctuary: At Ol Pejeta conservancy you'll find the country's only chimpanzee population where the primates live on an island and can be viewed from an observation tower.
Visitors often enjoy combining their safari adventure with some quiet downtime on Kenya's best beaches, a perfect end to their African adventure.
How to get to Laikipia Plateau?
By Plane
Most people visit Laikipia by private charter from Nairobi or other parks. It is also possible to charter a flight from Nanyuki, the nearest town.
All the game reserves within Laikipia have airstrips. Nairobi is one of Africa's largest transport hubs. International flights arrive via Jomo Kenyatta International Airport (NBO) for visitors wondering how to get to Kenya.
NBO airport is located 15km/9mi southeast of Nairobi and a Kenya visa will most likely be required to enter the country.
By Road
The drive to Laikipia Plateau takes about four to eight hours from Nairobi and three to seven hours from Lake Nakuru, depending on which reserve you are visiting.
Tariffs & Regulations
Entrance fee
Many factors impact Kenya safari prices including the cost of the park entrance fee. Prices per person per day: USD $85 per adult non resident per day.
Regulations
If you keep to park rules, you can stay with the animals as long as they are not disturbed by your presence.
Accommodation at Laikipia Plateau
Rates mainly depending on the season and type of accommodation. Carrying a small amount of Kenyan currency, the Kenya Shilling (KES) is recommended to pay for groceries and smaller items where credit cards aren't accepted.
Camps and Lodges
Lodges and camps are exclusive and luxurious with views amongst the most spectacular in the world along with world-class service, incredible food, all luxury amenities, simply ideal for the perfect luxury location.
Separated into larger conservancies including Lewa Wildlife Conservancy, Loisaba Ranch and Ol Pejeta Conservancy, each containing their own selection of luxurious lodges including Loisaba tented camp, El Karama lodge and the Sanctuary at Ol Lentille.
Campsites
Ol Lerai campsite and Murera Donga campsite provide basic campsite provisions and more including toilets, running water and nearby activities including fishing and resident buffalos by the river.
Campervan
Guests on a safari game drive by themselves in a campervan can make significant savings by sleeping in their vehicle.
Bars/restaurants/amenities
Lodges will typically have all meals and drinks included in the lodge package.
Useful information
Geography
Located over 260km north of Nairobi, a safari in Laikipia Plateau is often combined with a trip to Lake Nakuru National Park or Masai Mara.
Weather
The climate is cool and temperate. Temperatures are uniform throughout the year as a result of being so close to the equator. Daytime temperatures are in the mid to high twenties, while it cools off considerably at night.
The Dry season has mostly sunny days, but it can rain at any time. Temperatures don't vary too much and are around 26°C/78°F. It is cold at nighttime and in the early mornings as the temperature is around 10°C/50°F.
Best time to go
Understanding the best time to visit Kenya is important as this will impact accommodation, flight prices, availability and the weather that visitors can expect on their safari vacation.
There is good wildlife watching year-round at Laikipia Plateau, although heavy downpours can impede your safari. The condition of the roads can become a problem in the Wet season, and some lodges will close in April, May and November.
The best wildlife viewing overall is in the Dry season from June to September.
Health
Malaria is present in Laikipia and antimalarials are recommended. The use of mosquito repellent and long-sleeved clothing are also advised. Visitors can find further information on Kenya vaccine details here.
FAQs
Where is the Laikipia Plateau located?
Located over 260km north of Nairobi, a safari in Laikipia Plateau and reached via private charter from Nairobi or charter flight to Nanyuki, the nearest town. 
How much is the entrance fee to Laikipia Plateau?
Prices per person per day: USD $85 per adult non resident per day. 
What animals will visitors see at Laikipia Plateau​​?
Visitors to Laikipia Plateau will see black rhinos, elephants, wild dogs, Grevy's Zebra, Jackson's hartebeest, reticulated giraffes, leopards, lions, rhinos and many other game species.