Tucked away between Tsavo West National Park and Amboseli National Park, Chyulu Hills National Park boasts striking and diverse landscapes.
Verdant rolling hills of endless green, great blue skies and spectacular landscape views are what the Chyulu Hills provide to nature lovers.
This little-visited Chyulu hosts the green Chyulus, one of the youngest mountain ranges in the world, having been formed only about 500 years ago. The volcanic scenery is fascinating, but human encroachment with cattle and poaching are major problems.
Why visit Chyulu Hills?
Chyulu Hills safari
There are plenty of great things to do in Kenya and Chyulu Hills NP is no exception. The wildlife in Chyulu Hills include cheetahs, antelopes, black rhino, zebra, eland, wildebeests, steenbok, bush bucks, bush pig, elephants and many more of these species.
Chyulu is a rugged wilderness still showing signs of its volcanic origins – and boasting some of the best views of Kilimanjaro. The reserve is a rugged jumble of ancient volcanic cones and craters, as well as the longest lava tube in the world.
The key attraction of a Chyulu Hills safari is the peace and quiet the area provides with the same iconic views of Kilimanjaro as Amboseli but without the visitor traffic.
A worthwhile activity post-safari is a visit to the Upper Leviathan Cave, which at 11.5km long, is one of the longest caves in the world.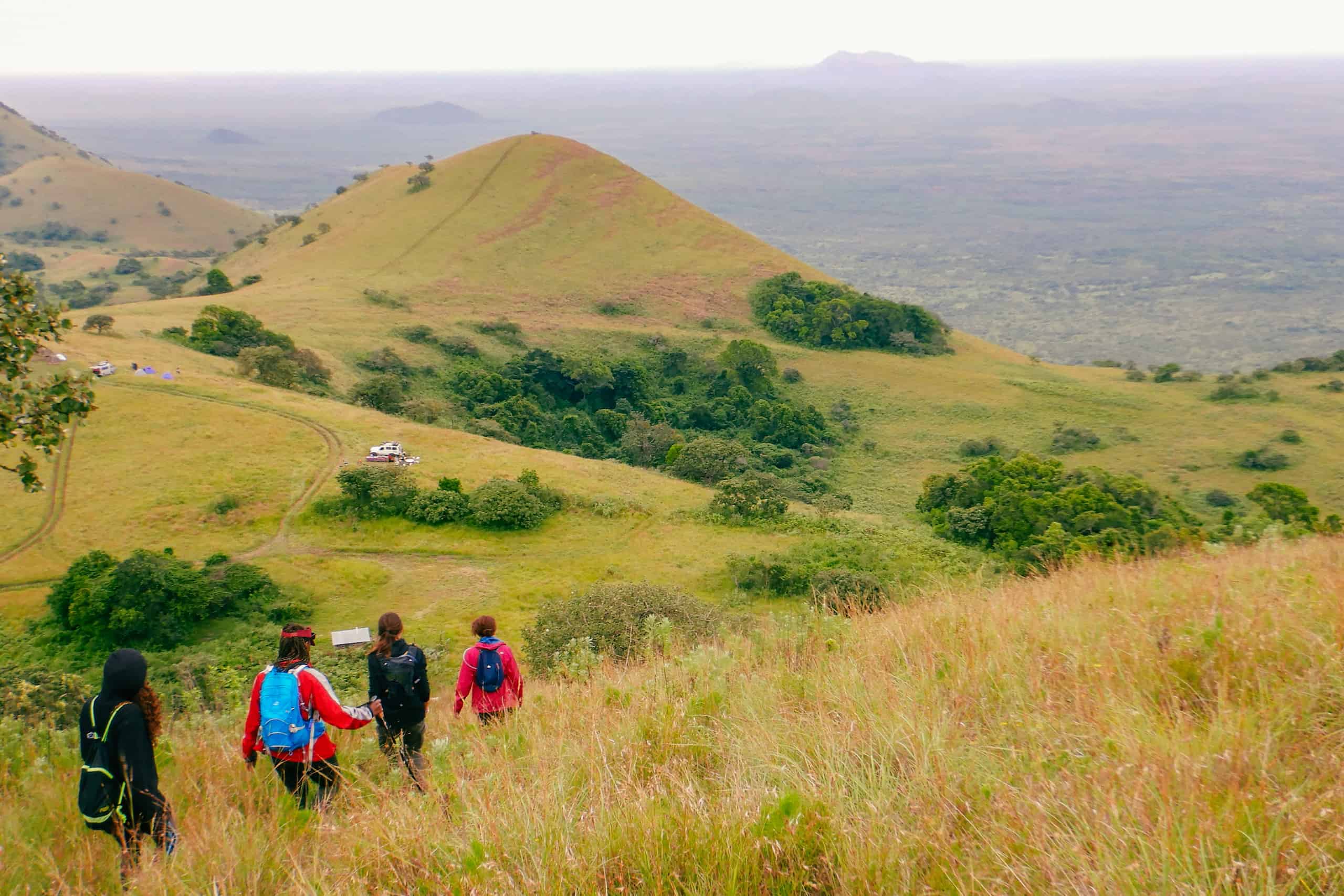 Animals
Large mammals can be found include buffalo, bushbucks, elands, elephants, leopards, giant forest hogs, bush pigs, reedbucks and giraffes along with various reptiles and insects.
Wildlife densities tend to be on the lower side compared to other parks however animals that can be found alo include klipspringer, zebras, baboons and Sykes' monkey.
Other big wildlife that sometimes passes through from Tsavo West includes the buffalo, lion and leopard.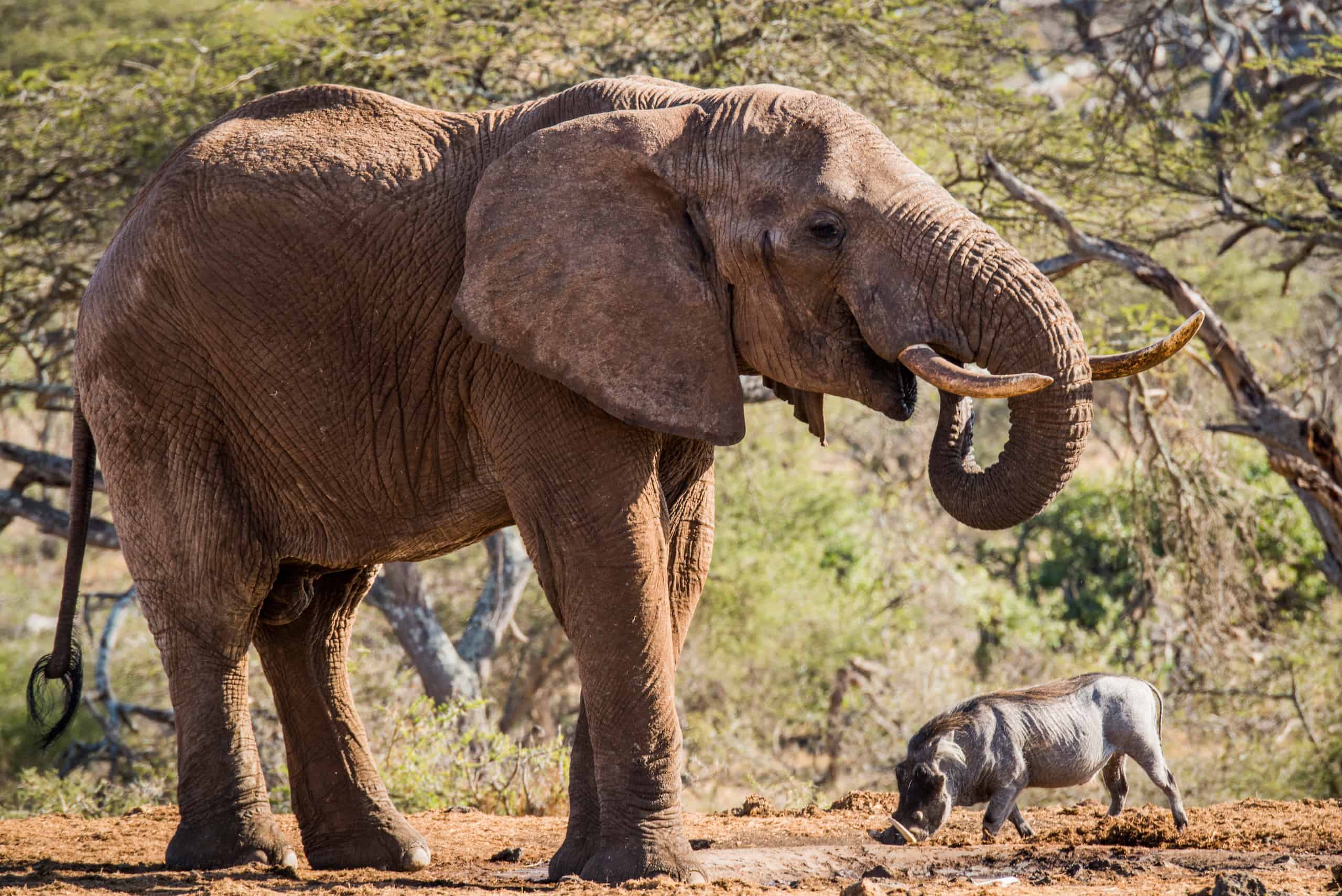 Birds
The bird watchers' paradise of Lake Jipe lies in the south-west corner of the reserve. Horse riding, camping, mountain climbing and bird watching can be enjoyed in this hidden part of paradise.
Trees
The hills are relatively undisturbed and still shelter indigenous vegetation and wildlife. Rough grassland and thickets give way to patches of montane forest along the spine of the hills.
Other activities at Chyulu Hills NP
Here are some other activities which visitors can consider during their east African safari experience in Chyulu Hills NP:
Chyulu Hills NP Safari Walk: Explore the nature wildlife on foot, an authentic and economical means of exploring wildlife in Chyulu Hills NP
Photography safari tours: Visitors on a photo safari can share a photography tour with like-minded individuals and capture their favourite moments.
Tours: Camping, mountain climbing and bird watching can be enjoyed in this hidden part of paradise.
Horseback safari: These safaris offer a more natural and discreet way of game viewing, which allows you to get close to nearby wildlife. Rides take place across beautiful and unspoilt scenery, ranging from forests and deep savannah plains.
Visitors often enjoy combining their safari adventure with some quiet downtime on Kenya's best beaches, a perfect end to their African adventure.
How to get to Chyulu Hills NP?
By Plane
The easiest way to get to Chyulu Hills National Park is a 1 hour charter flight from Nairobi to Amboseli National Park. International flights arrive via Jomo Kenyatta International Airport (NBO) for visitors wondering how to get to Kenya.
NBO airport is located 15km/9mi southeast of Nairobi and a Kenya visa will most likely be required to enter the country.
By Road
Chyulu Hills is usually visited as a side trip from Tsavo West. It is located 232km/144mi from Nairobi and 250km/155mi from Mombasa.
Tariffs & Regulations
Entrance fee
Many factors impact Kenya safari prices including the cost of the park entrance fee.
Prices per person per day include USD $22 per adult non resident per day and $13 per child.
Regulations
If you keep to park rules, you can stay with the animals as long as they are not disturbed by your presence.
Accommodation at Chyulu Hills National Park
Rates mainly depending on the season and type of accommodation. Carrying a small amount of Kenyan currency, the Kenya Shilling (KES) is recommended to pay for groceries and smaller items where credit cards aren't accepted.
Camps and Lodges
Lodges and camps are exclusive and luxurious with views amongst the most spectacular in the world along with world-class service, incredible food, all luxury amenities, simply ideal for the perfect luxury location.
There is no accommodation inside the park, but there are two very exclusive lodges offering a full range of activities in Maasai concessions on the foothills of the Chyulu Hills.
Lodge options include Ol Donyo lodge and Campi Ya.
Campsites
Chyulu Hills Campsite and Chyulu Camp provide basic campsite provisions including showers, toilets, running water, clean bathrooms and a thatched area where guests can pitch tents.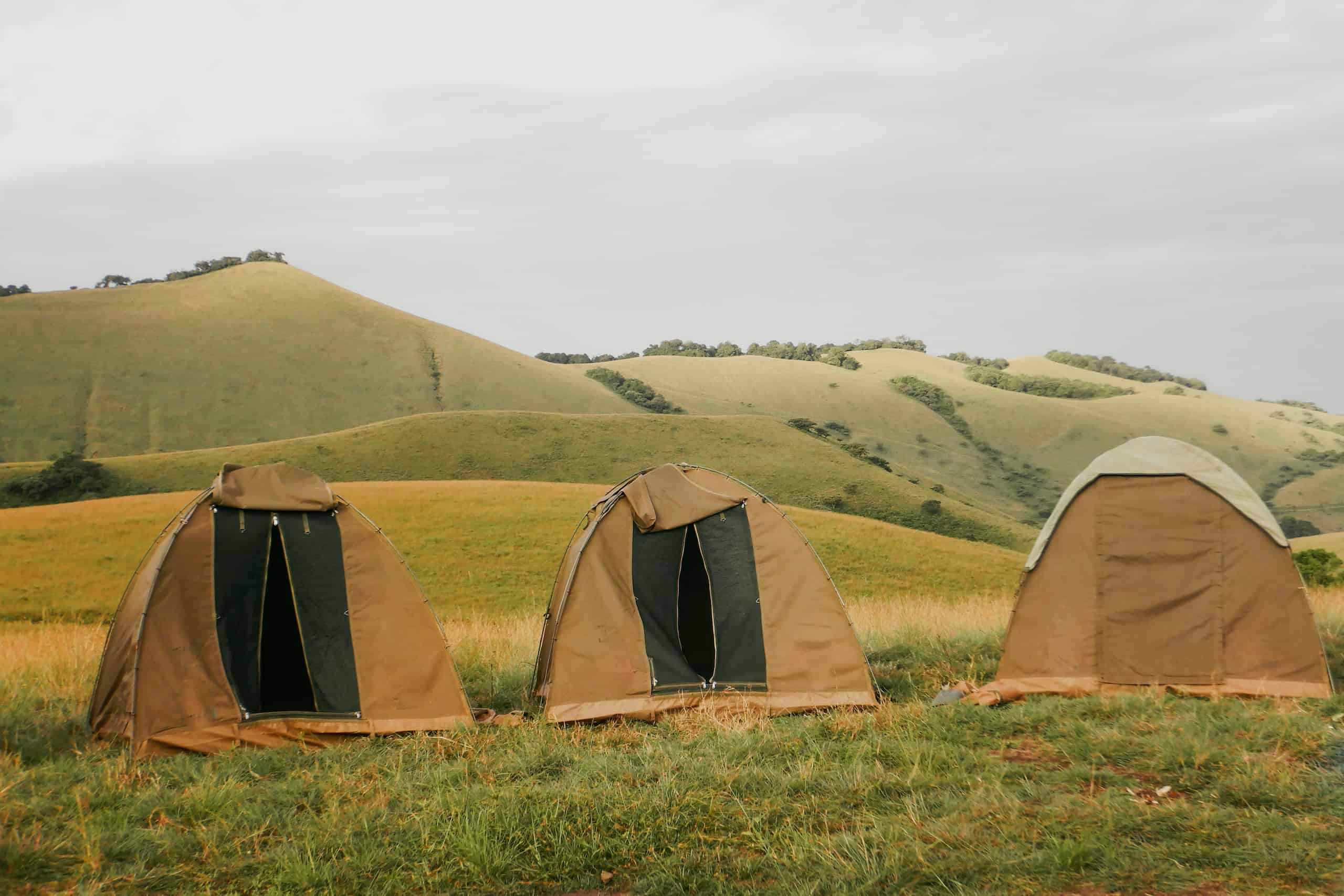 Campervan
Guests on a safari game drive by themselves in a campervan can make significant savings by sleeping in their vehicle.
Bars/restaurants/amenities
Lodges will typically have all meals and drinks included in the lodge package.
Useful information
Geography
Located 230km southeast of Nairobi, a Kenya safari in Chyulu Hills is often combined with a trip to Tsavo West or Tsavo East parks.
Weather
The weather in Chyulu Hills National Park in March is pleasantly warm humid but cool, with average highs of 90°F (32°C) and lows of 66°F (19°C).
Best time to go
Understanding the best time to visit Kenya is important as this will impact accommodation, flight prices, availability and the weather that visitors can expect on their safari vacation.
Chyulu Hills can be visited year-round, but wildlife viewing is usually best in the dry months from June to October and January to February.
Health
Visiting Chyulu Hills National Park may involve crossing through malaria zones, hence antimalarials and long-sleeved clothing are recommended. Visitors can find further information on Kenya vaccine details here.
FAQs
Where is Chyulu Hills National Park located?
Chyulu Hills NP is located 230km southeast of Nairobi, a 4.5 hour drive or light aircraft flight from Nairobi. 
How much is the entrance fee to Chyulu Hills?
The entrance fee to Chyulu Hills NP is USD $22 per adult non resident per day and $13 per child.
What animals will visitors see at Chyulu Hills?
Visitors to Chyulu Hills will see buffalo, bushbucks, elands, elephants, leopards, giant forest hogs, bush pigs, reedbucks and giraffes, reptiles, lions, klipspringer, zebras, baboons and Sykes' monkey.