Buffalo Springs National Reserve is a protected area in Isiolo County in northern Kenya. The reserve was established in 1948 as part of the Samburu – Isiolo Game Reserve and the present boundaries were established in 1985.
Buffalo Springs, Samburu and Shaba are a trio of similar, adjoining reserves. Buffalo Springs offers good wildlife viewing and is one of the more reliable places in Kenya for leopard sightings.
The springs, after which the reserve is named, are a perennial marsh fed by underground water – attract plenty of wildlife in the dry season. Samburu pastoralists live a semi-nomadic lifestyle on the peripheries of the reserve and a visit to a traditional homestead is a must.
Why visit Buffalo Springs National Reserve?
Buffalo Springs National Reserve safari
There are plenty of great things to do in Kenya and Buffalo Springs National Reserve is a great alternate choice for guests who desire a discerning and unfettered safari trip in northern Kenya's bush country.
As one of the several hidden landscapes, the reserve offers a serene setting where you escape into a vast landscape of remarkable flora and fauna.
Unique features of the reserve include lava terraces, rolling grasslands, doum palms, forests, scrub brush, Ewaso Nyiro River and springs for which the reserve is named.
For an adventurous tour of Buffalo Springs Reserve, exploring the land, animals and people on a game drive is a stunning way to travel across the plains discovering the diverse wildlife.
Guests may even witness a lion or cheetah kill, protective elephant mothers fend off crocodiles on the beach banks of the Ewaso Nyiro River and the playful banter of gazelles on the savannah.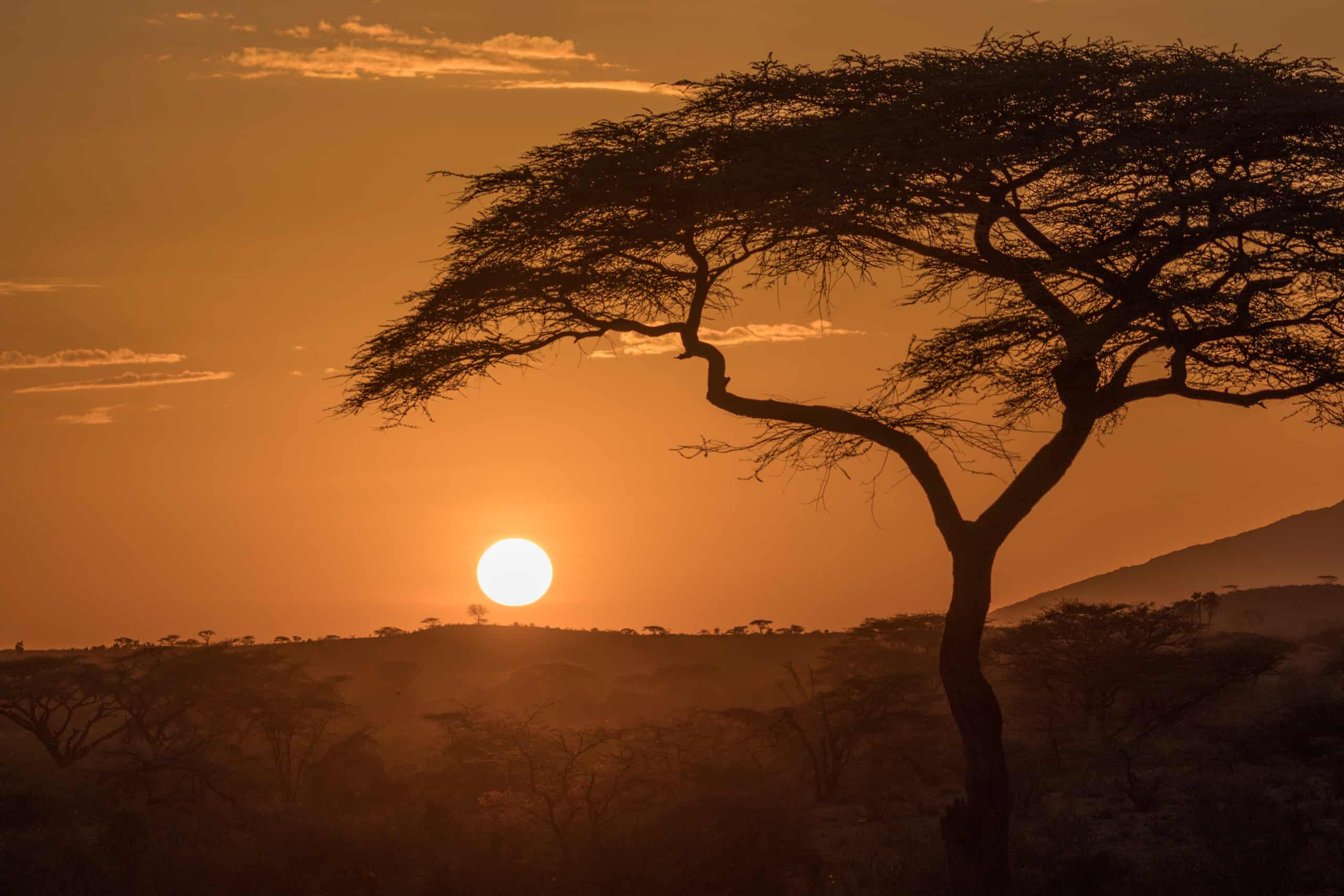 Animals
With so much open protected land available, wildlife traverse safely between the reserves, including rare northern species of reticulated giraffes, vulturine guinea fowls and Grevy's zebras, all of which are unique to the region.
These beautiful animals are joined by other rare species, including Somali ostriches, beisa oryx and gerenuks.
You also see wildlife that are present in many of Kenya's other protected areas. Foragers and grazers include elephants, hippos, olive baboons, buffalos, Grant's gazelles, to name a few.
Tour guide will also help you locate the well-hidden hunters, such as leopards, lions, cheetahs and Nile crocodiles. You may even have a chance to see African wild dogs.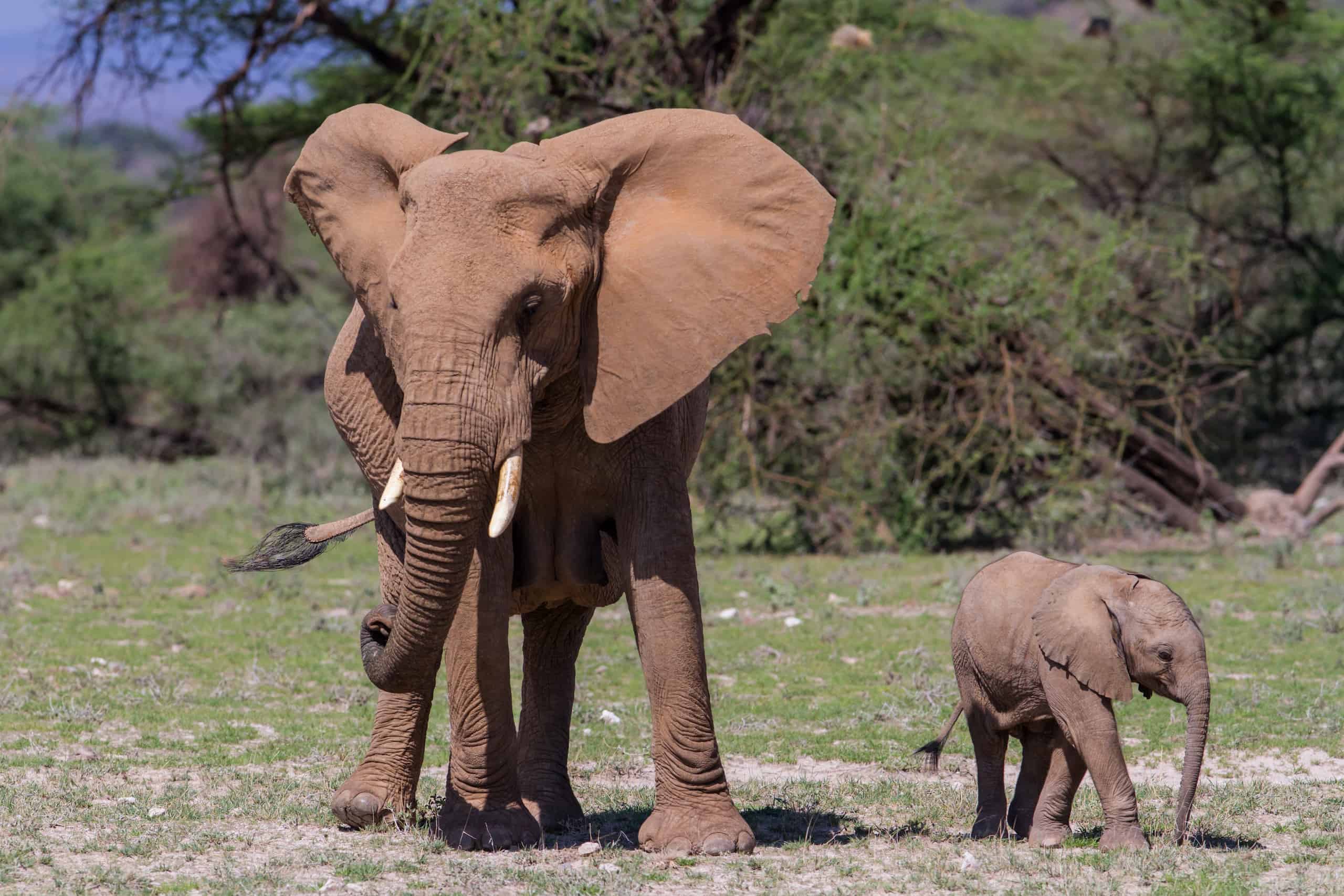 Birds
For bird-watching guests, Buffalo Springs is a mecca of avi-fauna with more than 450 species recorded that includes birds that are found in northern bush country and riverine forests.
The lesser kestrels and Taita falcons are globally threatened species that thrive under the protection of the reserve.
Other vulnerable species include great egrets, martial eagles, African darters and yellow-billed ox-peckers. Common species include bee-eaters, yellow-billed hornbills, lilac-breasted rollers, grey-headed kingfishers and many more.
Trees
The vegetation at Buffalo Springs is dominated by Acacia woodlands and bushland containing Commiphora. Also favoured in the reserve by the elephants are the Tooth-brush trees.
Other activities at Buffalo Springs National Reserve
Here are some other activities which visitors can consider during their east African safari experience in Buffalo Springs National Reserve:
Buffalo Safari Walk: Explore the nature wildlife on foot, an authentic and economical means of exploring wildlife in Buffalo Springs Park
Photography safari tours: Visitors on a photo safari can share a photography tour with like-minded individuals and capture their favourite moments.
Sightseeing tours: Delight in a breakfast along the river banks or go bird watching throughout the vast reserve. Cultural experiences with the local Samburu people are a must and guests can also visit the singing wells, the local watering holes where Samburu warriors sing traditional songs.
Visitors often enjoy combining their safari adventure with some quiet downtime on Kenya's best beaches, a perfect end to their African adventure.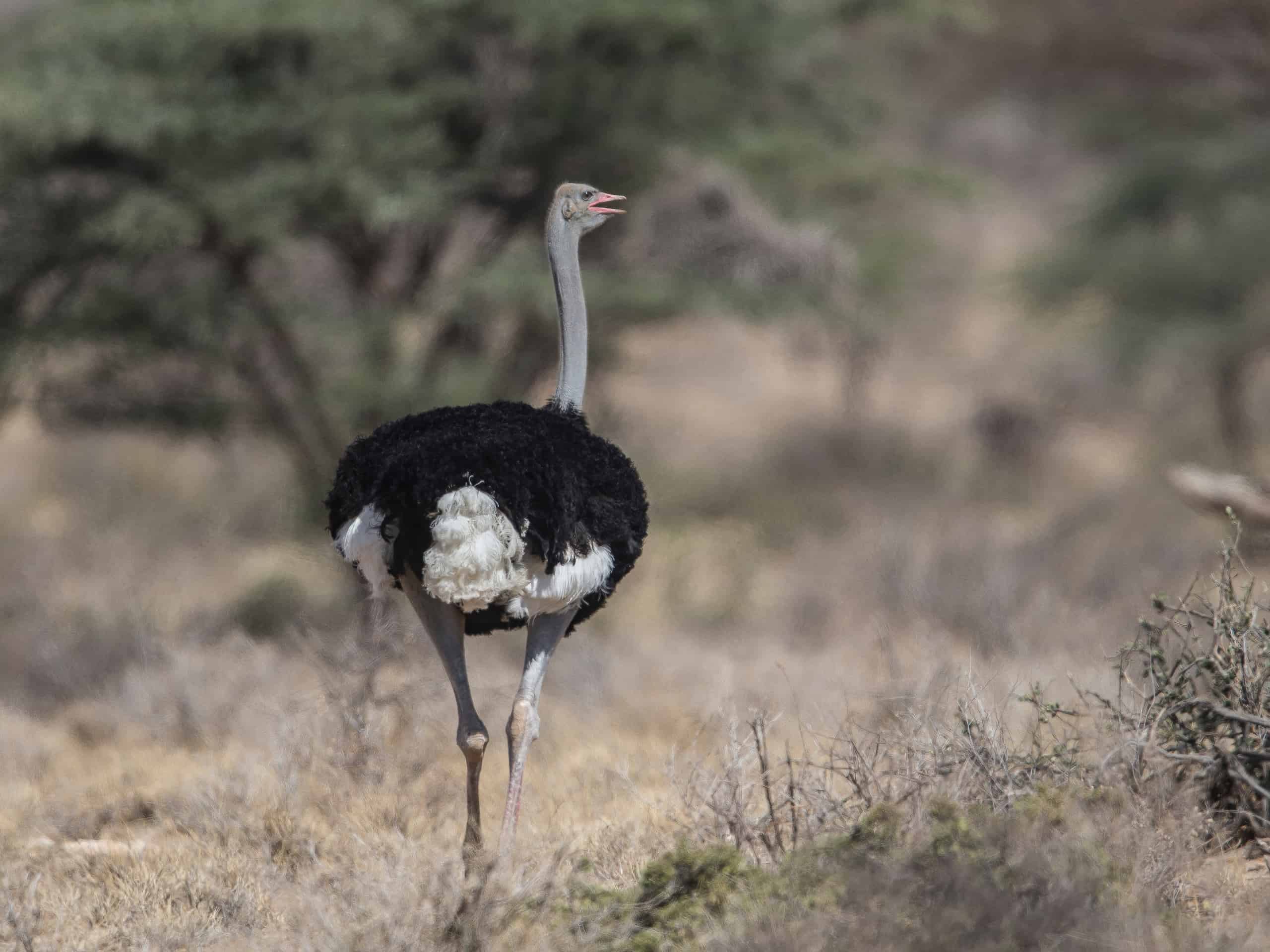 How to get to Buffalo Springs National Reserve?
By Plane
There are daily scheduled flights to airstrips in Buffalo Springs, or neighbouring Samburu NR from Nairobi (NBO) and Mombasa (MBA) airports. International flights arrive into Jomo Kenyatta International Airport (NBO) for visitors wondering how to get to Kenya.
NBO airport is located 15km/9mi southeast of Nairobi and a Kenya visa will most likely be required to enter the country.
By Road
Buffalo Springs is located 355km/220mi north of Nairobi. You can drive to the reserve from Nairobi or another park depending on your itinerary.
Tariffs & Regulations
Entrance fee
Many factors impact Kenya safari prices including the cost of the park entrance fee.
Prices per person per day:
USD $70 per adult non resident per day
USD $40 per child
Regulations
If you keep to park rules, you can stay with the animals as long as they are not disturbed by your presence.
Accommodation at Buffalo Springs National Reserve
Rates mainly depending on the season and type of accommodation. Carrying a small amount of Kenyan currency, the Kenya Shilling (KES) is recommended to pay for groceries and smaller items where credit cards aren't accepted.
Lodges
Lodges are exclusive and luxurious with views amongst the most spectacular in the world along with world-class service, incredible food, all luxury amenities, simply ideal for the perfect luxury location.
The classic Samburu Sopa lodge and Ashnil Samburu Camp offer very comfortable accommodation and all modern amenities.
Campsites
Buffalo Springs has five camp sites with limited or no facilities. The public campsites are along Champagne Ridge, close to the Isiolo and Gare Mara Gate.
Campervan
Guests on a safari game drive by themselves in a campervan can make significant savings by sleeping in their vehicle.
Bars/restaurants/amenities
Lodges will typically have all meals and drinks included in the lodge package.
Useful information
Geography
Located north of Nairobi, a Kenya safari in Buffalo Springs National Reserve is often combined with a trip to Amboseli National Park or Maasai Mara.
Weather
Buffalo Springs has a hot and dry climate. Nights are usually cool. The average daytime temperature is 32°C/90°F, while the average nighttime temperature is 16°C/61°F.
Best time to go
Understanding the best time to visit Kenya is important as this will impact accommodation, flight prices, availability and the weather that visitors can expect on their safari vacation. Wildlife viewing in Buffalo Springs is superior in the dry months, from June to October and December to March.
If a visit coincides with the peak of the short rains (November), and in particular during the long rains (April and May), your wildlife watching experience may be slightly compromised. At those times of year animals disperse, making spotting more difficult.
Health
Buffalo Springs National Reserve lies in a malaria area. Therefore, it is advisable to take antimalarials. Visitors can find further information on Kenya vaccine details here.
FAQs
Where is Buffalo Springs National Reserve located?
Buffalo Springs is located 355km/220mi north of Nairobi. There are daily scheduled flights to airstrips in Buffalo Springs, or neighbouring Samburu NR from Nairobi (NBO) and Mombasa (MBA) airports.
How much is the entrance fee to Buffalo Springs National Reserve?
USD $70 per adult and USD $40 per child. 
What animals will visitors see at Buffalo Springs National Reserve?
Visitors to Buffalo Springs NR will see giraffes, vulturine guinea fowls, Grevy's zebras, Somali ostriches, beisa oryx, hippos, elephants, baboons and gerenuks.