Solio Ranch or Solio Game Reserve is a privately owned wildlife conservancy located in Kenya's Central Province. The ranch is a fenced, privately owned protected area geared toward rhino conservation.
Solio Ranch Conservancy lying north of Nyeri town, Laikipia borders the major Lewa Conservancy and Ol Pejeta Conservancy and the wildlife experience here is intense and exclusive: 19,000 acres of conservancy surrounded by a 45,000 acre ranch and just one luxury lodge.
Solio Ranch plays a major part in the protection and breeding of black rhinos, recognized as one of the most successful to do so in Kenya.
Why visit Solio Ranch?
Solio Ranch safari
There are plenty of great things to do in Kenya and a safari at Solio Ranch offers visitors to see rhinos living in harmony with other wildlife, including lion, cheetah, buffalo, zebra, and giraffe. The park also offers some of the very best leopard viewing in the country and is an ideal place for bird watching.
There are morning and evening game drives in the reserve and guests can also be taken on guided walks and explore the plains on horseback or see the large wildlife herds from above on a spectacular helicopter flight.
A safari experience in Solio Ranch offers guests a touch of exclusivity, privacy and exceptional game viewing and luxurious accommodation sipping cocktails whilst watching giraffes drift past.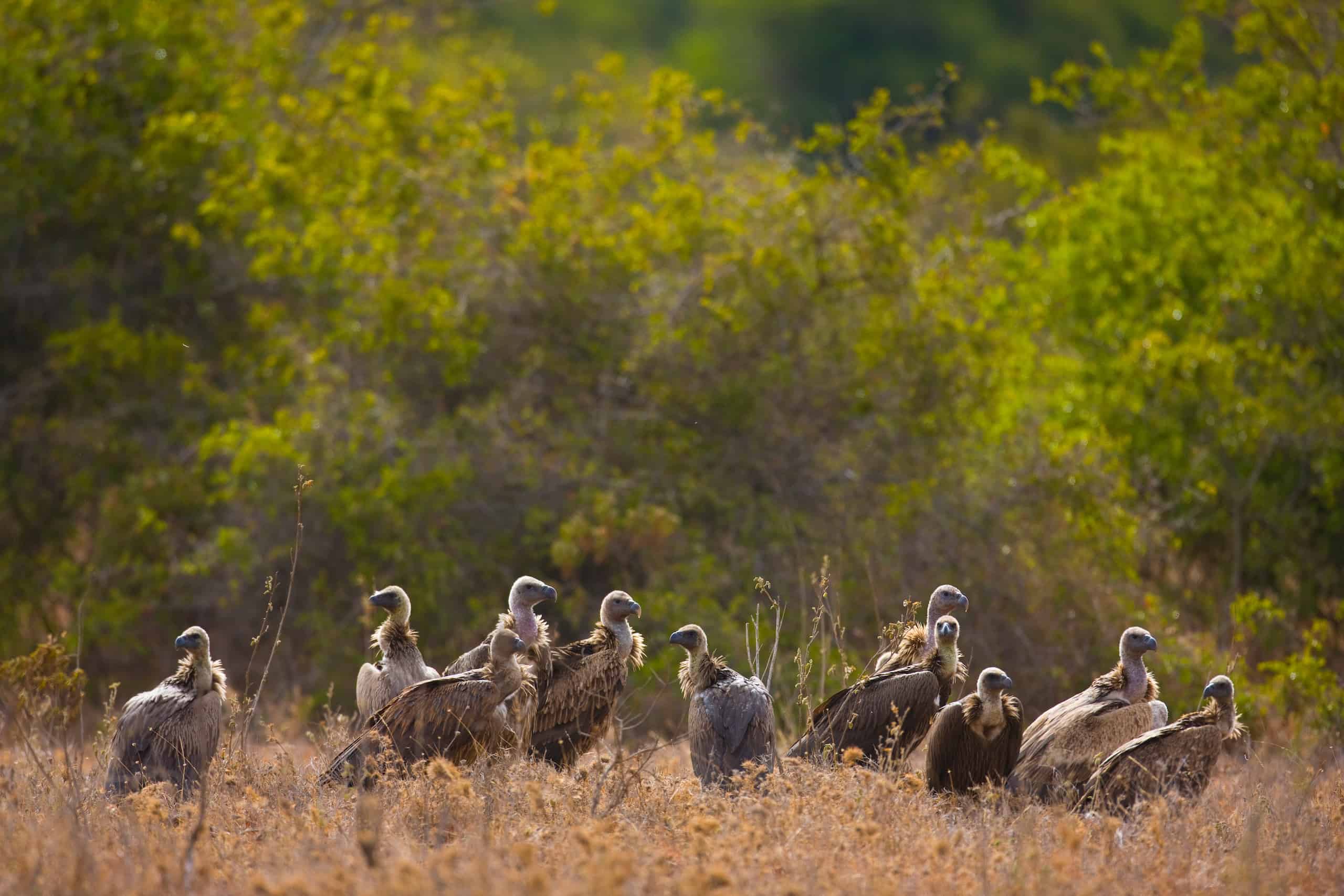 Animals
Solio Conservancy is home to over 200 black and white rhinos which live within a core 19,000-acre wildlife sanctuary.
It's rich in wildlife, especially the endangered black rhinos. Visitors will certainly be able to also spot various big cats and the big five including the Lions, cheetahs, and leopards.
The rhino is a member of the 'Big-Five', which are a key tourist attraction; other wildlife include the buffalo, zebra and plains game such as eland, oryx, impala, waterbuck, Thompson's gazelle and warthog.
Visitors will also find Grevy Zebras, Reticulated Giraffes, Beisa Oryxes, Gerenuks (Giraffe Antelope species) and predators including Wild dogs.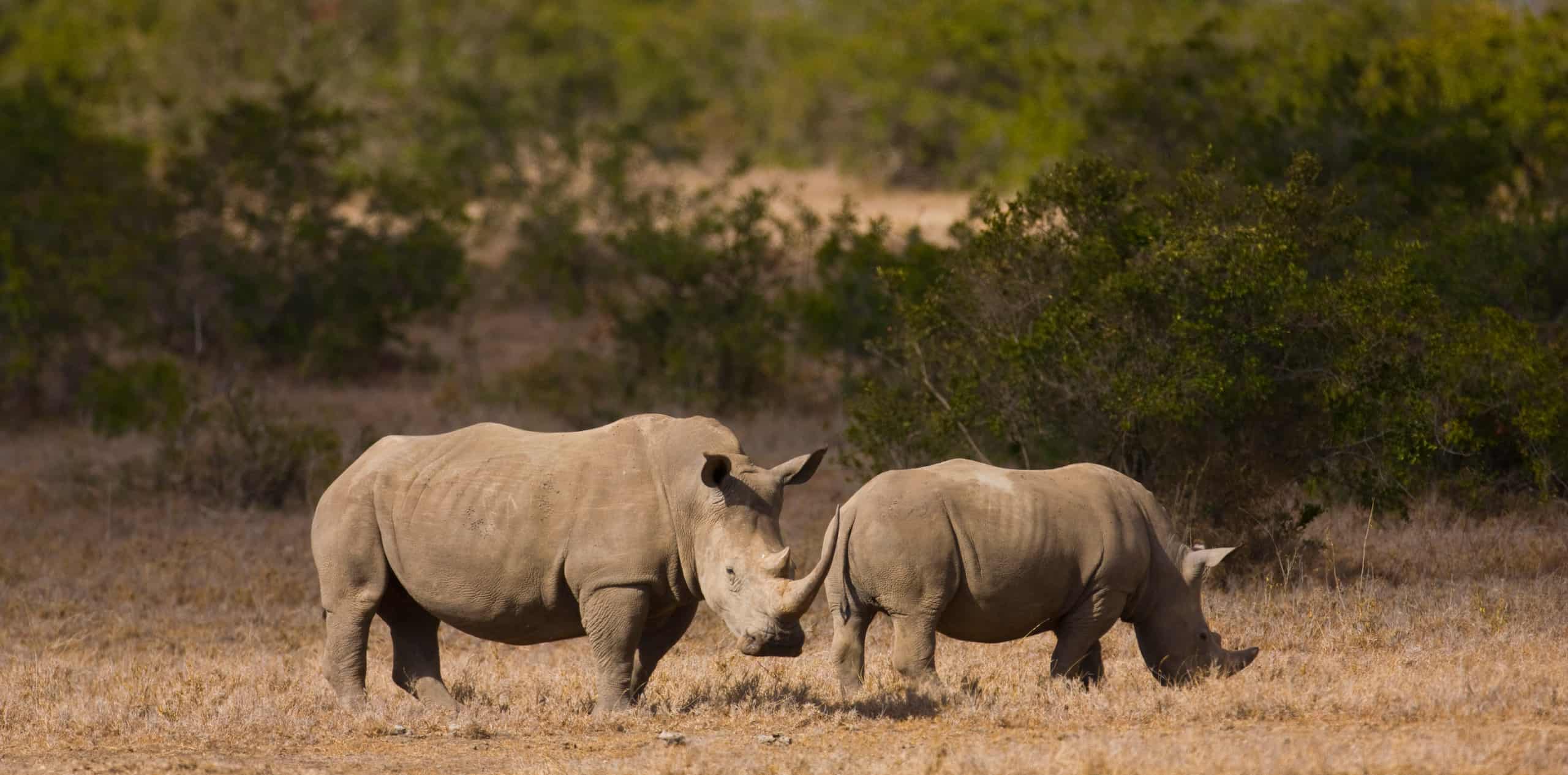 Birds
More than 350 species have been recorded at Laikipia Plateau – it's a great birding destination with many north Kenya specials including the Black-winged lapwing, Buff-crested bustard, Crowned hornbill, Grey crowned crane and Hildebrandt's starling.
Trees
Solio consists mainly of open grasslands, scrubland and a swamp with thousands of Yellow Fever Trees (a kind of acacia). Visitors will also be very happy with the scenic photo opportunities possible of wildlife against the backdrop of the Aberdare National Park and Mount Kenya in the background.
Other activities at Solio Ranch
Here are some other activities which visitors can consider during their east African safari experience in Solio Ranch:
Solio Ranch Safari Walk: Explore the nature wildlife on foot, an authentic and economical means of exploring wildlife in Solio Ranch
Photography safari tours: Visitors on a photo safari can share a photography tour with like-minded individuals and capture their favourite moments.
Tours: Cycle, walk or ride across Solio Ranch or soar above the mountain tops in a private helicopter. Guests can also indulge in a spa treatment, visit a local flower or coffee farm, game drive through the bush and sip sundowners next to a group of giraffes.
Visitors often enjoy combining their safari adventure with some quiet downtime on Kenya's best beaches, a perfect end to their African adventure.
How to get to Solio Ranch?
By Plane
The easiest way to get to Solio is to arrange a charter flight to the private airstrip that is located 10 minutes from Solio Lodge.
Getting to Nairobi isn't difficult as the city serves as the major gateway to East Africa. International flights arrive into Jomo Kenyatta International Airport (NBO) from the United States and beyond, 15km/9mi southeast of Nairobi for visitors wondering how to get to Kenya and a Kenya visa will most likely be required to enter the country.
By Road
Solio Ranch is situated 180km/111mi from Nairobi, which is approximately three hours' travel by car.
Tariffs & Regulations
Entrance fee
Many factors impact Kenya safari prices including the cost of the park entrance fee. Prices per person per day: USD $80 per adult non resident per day.
Regulations
If you keep to park rules, you can stay with the animals as long as they are not disturbed by your presence.
Accommodation at Solio Ranch
Rates mainly depending on the season and type of accommodation. Carrying a small amount of Kenyan currency, the Kenya Shilling (KES) is recommended to pay for groceries and smaller items where credit cards aren't accepted.
Camps and Lodges
Lodges and camps are exclusive and luxurious with views amongst the most spectacular in the world along with world-class service, incredible food, all luxury amenities, simply ideal for the perfect luxury location.
Solio Lodge has just 5 cosy and luxurious rooms, each en-suite with large glass pane windows to take in the panoramic views of the landscape which is framed by Mount Kenya.
Each room has a private lounge area warmed by a corner fire, as well as large bathrooms with double sink, bath and shower.
The rooms are designed for warmth (Solio is high in altitude and can be cold at night), as well as outdoor living with each having a deck in front for relaxation during the day.
Campsites
The Wonky House Camping Ground is a campsite nearby to Solio Ranch offering amenities such as showers, toilets, kitchen area and a vegetable patch for guests to enjoy fresh produce.
Campervan
Guests on a safari game drive by themselves in a campervan can make significant savings by sleeping in their vehicle.
Bars/restaurants/amenities
Lodges will typically have all meals and drinks included in the lodge package.
Useful information
Geography
Located 170km north of Nairobi, a Kenya safari in Solio Ranch is often combined with a trip to Maasai Mara.
Weather
Solio's high altitude ensures a cool climate. The reserve is close to the equator, which keeps temperatures from varying much.
Early to mid-twenties (Celcius) are characteristic in the daytime, although it's much cooler once the sun sets. Pack warm clothes for game drives in the early morning. The long rains are from March to May. The short rains peak in November.
Best time to go
Understanding the best time to visit Kenya is important as this will impact accommodation, flight prices, availability and the weather that visitors can expect on their safari vacation.
January to March is the best season to visit Solio Ranch as the conservancy is hot and after short rains in December. The Conservancy gets lush green and attracts a lot of wildlife, and makes it easier to spot wildlife since the grass is not that tall, but green.
Health
Because of the high altitude there is little to no malaria in Solio Ranch. However, if you are visiting other places in Kenya you should consider taking antimalarials. Visitors can find further information on Kenya vaccine details here.
FAQs
Where is Solio Ranch located?
Solio Ranch is located 170km north of Nairobi, a 3 hour drive or 45 light aircraft flight from Nairobi to Solio airstrip. 
How much is the entrance fee to Solio Ranch?
The entrance fee to Solio Ranch is USD $80 per adult non resident per day. 
What animals will visitors see at Solio Ranch?
Visitors to Solio Ranch will see rhinos, lions, cheetahs, leopards, buffalo, zebras, eland, oryx, impala, waterbuck, Thompson's gazelle, warthog and Reticulated Giraffes.