Phinda Private Game Reserve, formerly known as Phinda Resource Reserve, is a 170 km² private game reserve situated in KwaZulu-Natal, South Africa, between the Mkuze Game Reserve and the Greater St. Lucia Wetland Park.
Designated in 1991, Phinda is a Zulu word meaning 'return', or more accurately 'repeat' and with its seven distinct habitats, Phinda is often described as 'Seven Worlds of Wonder'.
The reserve is a magnificent tapestry of woodland, grassland, wetland and forest interspersed with mountain ranges, rivers, marshes and pans.
Another notable feature is its location, in close proximity to the unspoiled beaches and spectacular coral reefs of the Indian Ocean, offering an unmatched combination of bush and beach adventures, including the diving mecca of Sodwana Bay.
Why visit Phinda Game Reserve?
Phinda Game Reserve safari
With this much biodiversity, it's no wonder that the Big Five and other endangered animals call this home. Visitors are bound to see the world's fastest land mammal (cheetah) on a safari to Phinda, as well as endangered black rhino and turtles who lay their eggs on these beaches.
The reserve is a superb safari option for malaria-free, family-based travel, as well as couples who want a little more privacy and five-star accommodation.
There are ample child-friendly safari packages available for traveling families. Educate your children about the earth's natural heritage on guided bush walks, insect hunts, child-friendly game drives, an introduction to basic astronomy and arts and crafts. Babysitting facilities are also available at certain lodges.
The reserve's population of nyala is the biggest on private land and guests are guaranteed frequent encounters with this stately animal and the rare dry sand forest at Phinda is also home to the shy suni and the rare red duiker, two tiny antelope that are seldom encountered elsewhere.
After a day-long safari, there is no shortage of incredible accommodation options with tented camps and luxury lodges, each offering incredible dining and activities including walking safaris, game drives and much more.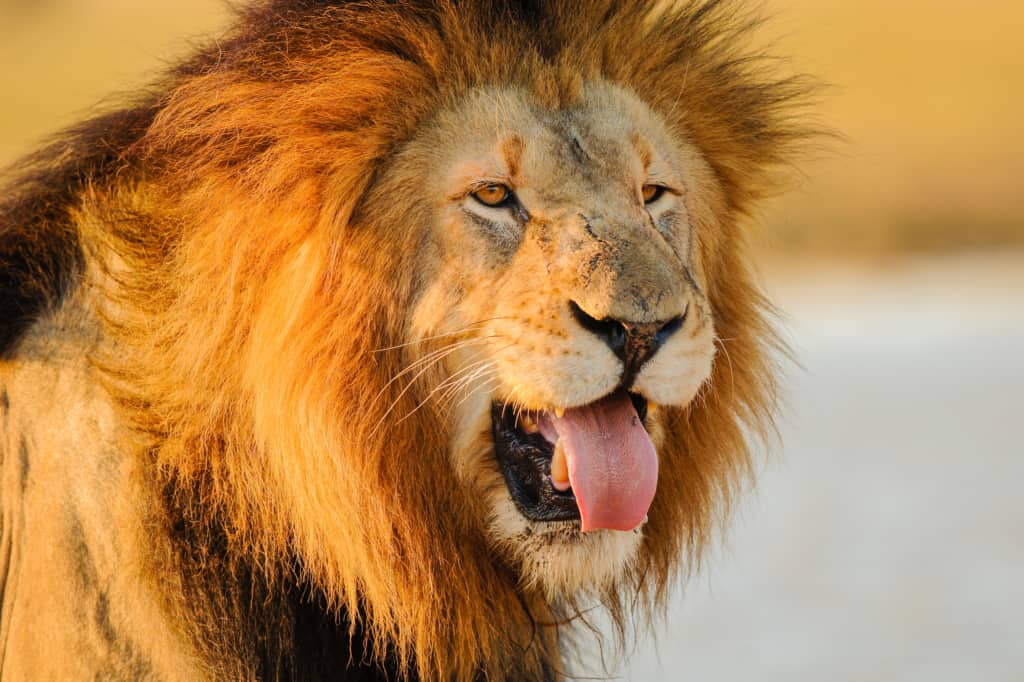 Animals
For a South African safari, visitors to the park are for a treat as Phinda is a fully enclosed game reserve. This makes sightings of all flagship species including the Big Five and cheetah very easy.
Both black and white rhino are present and regularly spotted, although the black rhino less often. The beautiful nyala is the most common antelope. Night drives offer an opportunity to see nocturnal species such as porcupine and genet.
Phinda certainly is special in the way that you can see lions and elephants in the morning and can go diving with Whale Sharks in the afternoon.
The reserve is also famous for its quality cheetah sightings. Smaller creatures to look out for are the shy red duiker found scurrying around in the forest undergrowth and, the smallest of all antelope, the tiny suni. A boat trip on the Mzinene River offers close encounters with big Nile crocodiles.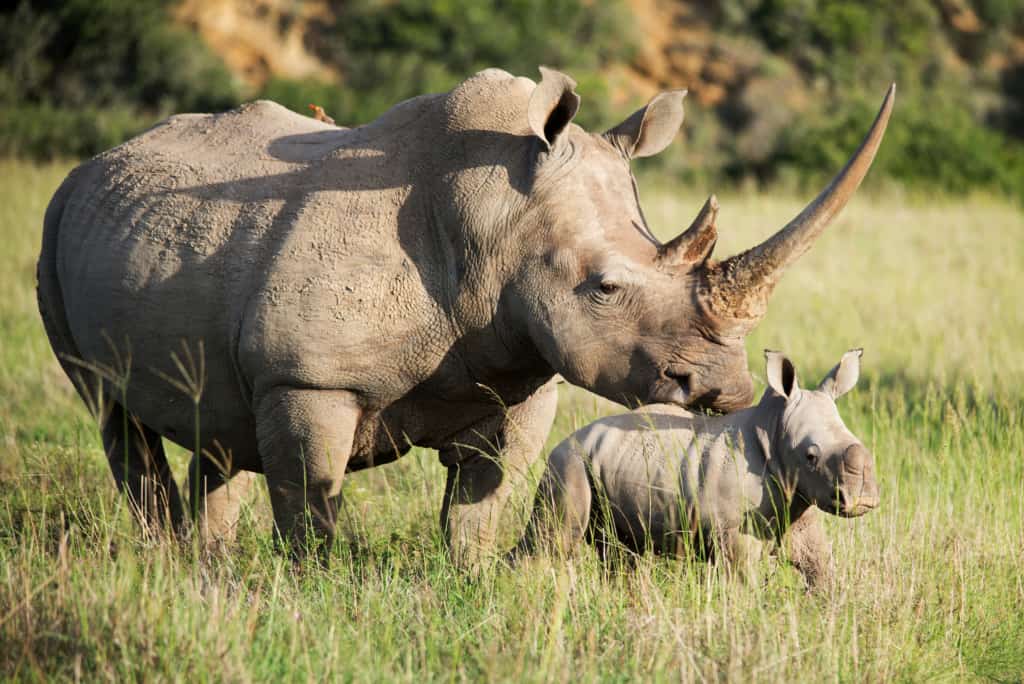 Birds
With more than 400 species recorded, Phinda is an excellent birding destination. Migratory birds are present from November to April. A patch of rare sand forest habitat is home to many Zululand specials such as Narina trogon, African broadbill, green twinspot, pink-throated twinspot and Neergaards sunbird.
These species are all seen quite easily in the grounds of Forest Lodge, a favorite with birders. Walking safaris and a boat trip on the river can add lots of extra sightings onto your list.
Other notable birds include the African green pigeon, African swamphen and the Great white pelican.
Trees
Phinda is home to rare sand forest, which is home to important endemic plant species, as well as some of South Africa's rarest animals. Of the remaining 2 000 hectares of sand forest that is being protected in the world, Phinda is home to 520 hectares.
In order to limit damage to this precious area from elephants, an elephant exclusion fence was erected around the largest section of sand forest on the reserve in 2005. One of the first of its kind, other reserves are now utilizing the same method to protect vegetation types that are at risk.
In the evenings, when warm firelight welcomes you to the traditional African boma, wide-eyed bush babies watch inquisitively from the trees above, as guests indulge in a lantern-lit feast beneath a canvas of stars.
Other activities at Phinda Game Reserve
Other activities in South Africa that visitors to Phinda Game Reserve can look forward to on their trip:
Game drive: Exploring Phinda Game Reserve's wildlife with spectacular views of 29 and landscapes and exclusive game viewing of the Big Five and other rare and iconic wildlife.
Bush walks: Walk with professional guides at a peaceful, relaxed pace through the extraordinary Phinda Game Reserve NP where you can see birds, wildlife and beautiful tree species.
Black Rhino Tracking: Slip on some comfortable walking shoes, grab your binoculars and camera, and spend the morning on foot with a qualified ranger and tracker team in search of the rare and highly endangered black rhinoceros.
Photo safari: Enthusiasts from beginners to advanced are welcome and can capture the wondrous landscapes and magical creatures on a Phinda safari by taking advantage of a fully-equipped photographic safari vehicle, fitted with state-of-the art camera mounts.
Ocean Safari: Outside Phinda Game Reserve, treat yourself and encounter some of South Africa's beautiful marine life aboard an inflatable vessel and in the company of a certified dive master. Swim with wild dolphins, snorkel the incredible reefs and see humpback and southern right whales.
Maputaland Beach Adventure: Outside Phinda Game Reserve, the vast sandy beaches of the Maputaland coastline provide a beautiful setting for this half-day beach outing by the Indian Ocean or snorkel alongside Jesser Point marine reserve.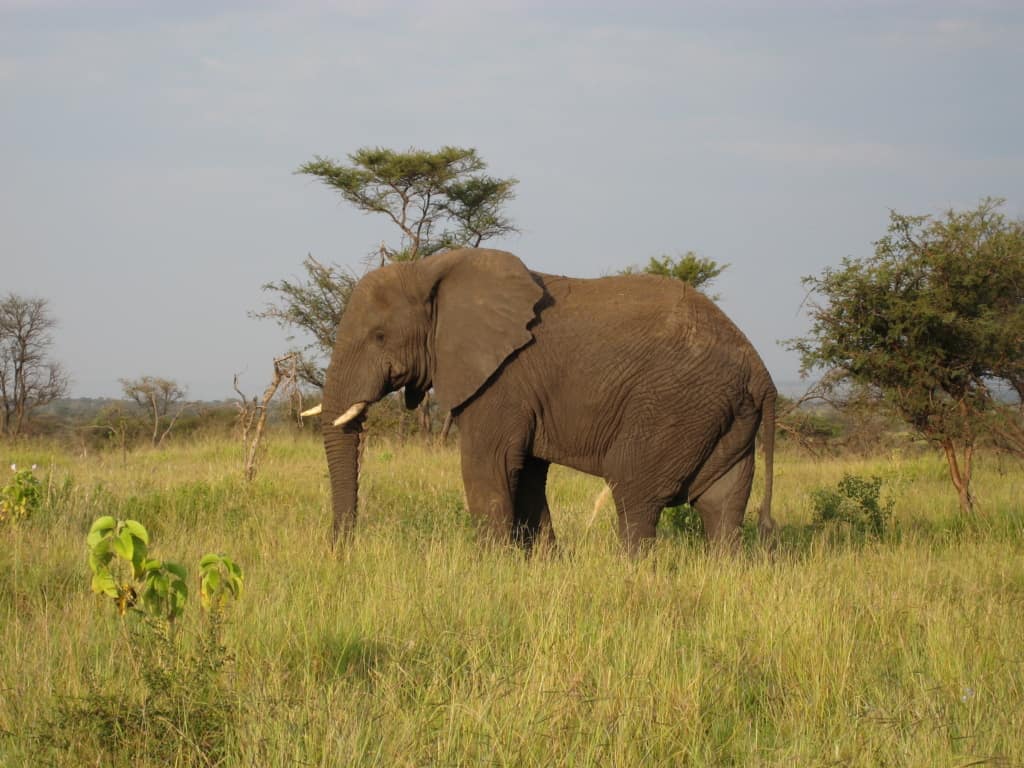 How to get to Phinda Game Reserve?
By Plane
Most safari packages offer a transfer by road from King Shaka International Airport in Durban to the Phinda Private Game Reserve. This journey should take about three hours, while you discover the secrets of Kwazulu Natal's amazing landscapes.
To get to South Africa, visitors typically fly into one of two airports: Cape Town International (CPT) or Tambo International Airport (JNB) in Johannesburg. A South Africa will likely also be required per the latest entry requirements.
Another alternative is to fly to Richards Bay Airport (RCB) from either Johannesburg or Durban, followed by a road transfer to the lodge. The road transfer takes about 1½ hours.
The most convenient flight is with SA Airlink which operates daily scheduled flights directly from Johannesburg or Cape Town to Phinda's private airstrip.
By Road
Phinda is located about 300km/180 mi north of Durban. The drive from Durban to Phinda takes about three hours. It is a seven-hour drive from Johannesburg on good roads in a two-wheel drive vehicle.
Carrying a small amount of South Africa rand, the local currency (ZAR) is advised for smaller purchases.
Tariffs & Regulations
Entrance fee
The Phinda Game Reserve Conservancy fee is R150 (USD $8.70) per person per stay.
This fee is utilized for the maintenance and conservation of the reserve itself.
Regulations
If you keep to park rules, you can stay with the animals as long as they are not disturbed by your presence.
Accommodation at Phinda Game Reserve
Tourists at Phinda Game Reserve can choose from a number of different options when deciding where to sleep with accommodation ranging from luxury safari lodges to lower budget camping.
Lodges
Phinda is home to 6 superb lodges, each with its own charm and character. The Phinda Mountain Lodge offers uninterrupted mountain views and natural light streaming through expansive glass windows to each of the suites.
Each accommodation option features an outdoor shower, well-stocked personal bars and private plunge pools. In the main area, guests can swap safari stories around the inviting bar and enjoy meals in the interactive kitchen, complete with a pizza oven (ideal fun for the kids to create their own dinner).
A traditional stone and reed boma is illuminated by dozens of candles, and lanterns, and provides the ultimate setting for al fresco dinners.
Alternative lodge options include the fabulous Phinda Vlei Lodge, a secluded plantation-style hideaway on the edge of a rare sand forest. Each lodge contains air-conditioned suites and features including a beautifully designed spacious room with your own personal bar, a luxurious ensuite bathroom and a separate dressing room.
The ensuite bathroom (each equipped with a bath, indoor and outdoor shower) provides a sense of old-world luxury, while the suite's interiors showcase a mix of curated antiques and collectables inspired by the elegant, turn of the century, plantation-style homesteads of KwaZulu-Natal's sugarcane and pineapple barons.
Villas
The Phinda Homestead is an exclusive, sole-use villa that is ideal for families and small groups. The four spacious suites at The Homestead accommodate eight guests and feature unique sliding panel windows framing the beautiful views, and infuse a contemporary Zulu vernacular on the ambience.
Ensuite bathrooms with separate toilets, twin hand basins, baths, indoor and outdoor showers are available in this luxurious villa.
Bars/restaurants/amenities
Lodges will typically have all meals and drinks included in the lodge package.
Useful information
Geography
Phinda Game Reserve occupies a large part on the eastern seaboard of South Africa in an area known as the KwaZulu-Natal, a region known for its beaches, mountains and savannah.
Safaris here are often combined with trips to Kruger National Park, Sabi Sand Game Reserve or Kgalagadi Transfrontier Park.
Weather
Phinda Game Reserve, being in the southern hemisphere, has a winter and summer which occur at opposite times as in Europe and North America.
Winter is from May to September and summer from October to April. Phinda's climate is subtropical and the Wet season occurs during the hot and humid summer months. Winters are dry and characterized by cool nights and pleasantly warm days.
Dry season (May to September)
Although occasional showers can occur due to the coastal proximity of the park, there is very little rain during the winter. The heat is more bearable than during summer time, and the skies are sunny and clear.
As average temperatures cool in May to 14°C/57°F in the morning and 26°C/79°F in the afternoon, the summer comes to an end. Rains decrease, along with the humidity.
Best time to go
Understanding the best time to visit South Africa is important as this will impact accommodation, flight prices, availability and the weather that visitors can expect on their safari vacation. A South Africa visa for entry may also be required.
Phinda safaris offers great wildlife viewing throughout the year, but the best months are during winter (May to September). During this time, animals are more easily spotted while they convene at permanent water sources, and the dry conditions cause the bush to recede.
During the wet summer months, heavy rain can make off-road driving limited which can have an impact on animal sightings.
Health
Phinda is located in a low-risk zone, and antimalarials are not considered necessary. It is still wise nonetheless to cover up and use mosquito repellent (those containing DEET are most effective) in the evenings during those wet months.
Antimalarials and other vaccinations for South Africa are advised, as well as covering up in the evening and using mosquito repellent (those containing DEET are most effective). There is a very small risk of contracting malaria in the wet summer months from September to May in parts of South Africa.
It is recommended to visit a travel clinic before coming to South Africa. Several South Africa vaccinations are recommended and usually administered before your departure.
FAQs
Where is Phinda Game Reserve located?
Phinda Private Game Reserve is located in KwaZulu-Natal in east South Africa. The reserve can be accessed by flying with SA Airlink, which operates daily scheduled flights directly from Johannesburg or Cape Town to Phinda's private airstrip.
What animals will visitors see at Phinda Game Reserve?
Visitors to Phinda Game Reserve will see the Big Five including the lion, leopard, rhino, elephant and African buffalo as well as nyalas, porcupines, genets, red duikers, antelopes, small suni antelopes and Nile crocodiles.
How much is the Phinda Game Reserve entrance fee?
The Phinda Game Reserve Conservancy fee is R150 (USD $8.70) per person per stay.