MalaMala is an independent private game reserve that shares unfenced borders with Kruger National Park to the east and Sabi Sand Game Reserve on all other sides.
Having pioneered the upmarket private game reserve experience in the 1960s, it offers some of the best wildlife viewing in Africa, with easy, quality sightings of the Big Five and leopard, in particular.
The reserve also offers some of the best wildlife viewing on the continent. The Big Five is usually checked off in two days and leopards are easily spotted on most drives.
All sightings are exclusive to MalaMala visitors because the reserve doesn't give traversing rights to other properties.
Why visit MalaMala Private Game Reserve?
MalaMala Private Game Reserve safari
MalaMala Game Reserve is the safari industry's blueprint for the luxury photographic safari. In existence since 1927, this massive, thriving tract of land offers the most exciting wildlife experience this side of the equator.
The reserve is one of the largest private Big Five game reserves in South Africa. During your safari on MalaMala, game drives are conducted on a daily basis.
This type of game viewing assures you some great photographic opportunities. Apart from the Big 5, guests can find the cheetah, wild dog, giraffe, zebra, wildebeest, a variety of antelope and the nocturnal species like civet cat, genet cat, honey badger and mongoose, a spectacular sight for any safari lover.
Sensible conservation management has ensured an environmental sanctuary that matches the needs of the dense and diverse range of wildlife in the reserve. Most game drives will strive for a maximum of 4 guests per safari vehicle, enabling this unspoilt piece of African paradise to unfold effortlessly before nature lovers.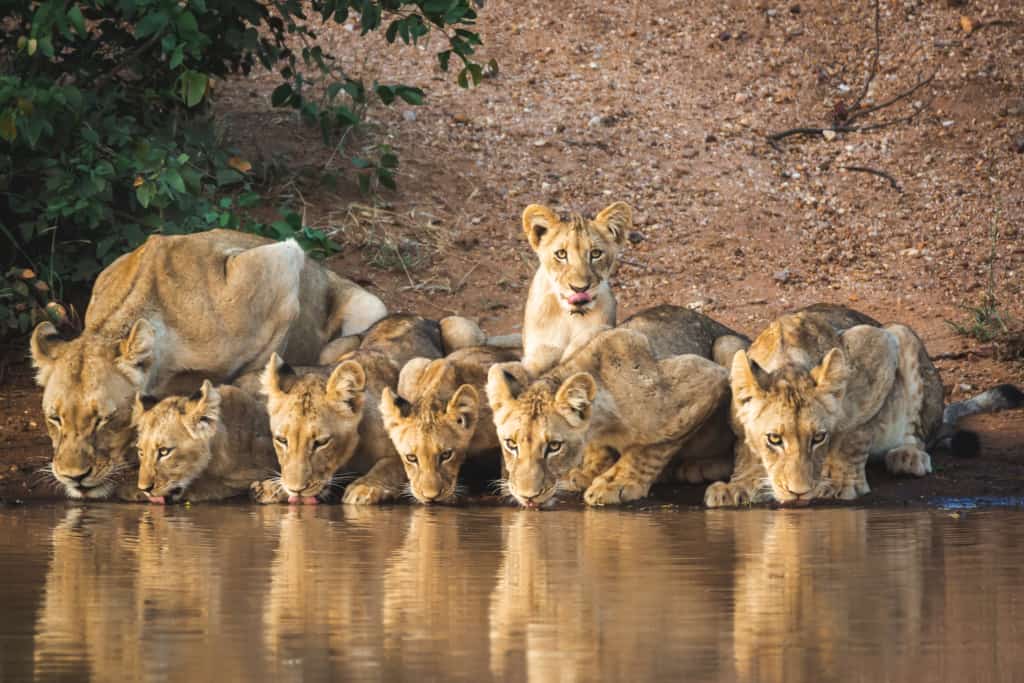 Malamala safari animals
Like any South African safari trip, visitors to the park are in for a treat with MalaMala offering superb viewing of all large safari animals, especially the Big Five. Lion, cheetah and leopard are easily seen, and off-road driving in open vehicles assures that sightings are of the highest quality.
MalaMala is part of the Greater Kruger ecosystem, which makes for a very authentic wildlife experience.
MalaMala's main attraction is its habituated leopards. Being able to follow these normally elusive cats provides fantastic opportunities to see seldom witnessed behavior. Lions, buffalo and elephants are common along the Sand River.
White rhino is often spotted, but black rhino sightings are very rare. Wild dogs travel in and out of the reserve, but tend to give good sightings when they are around.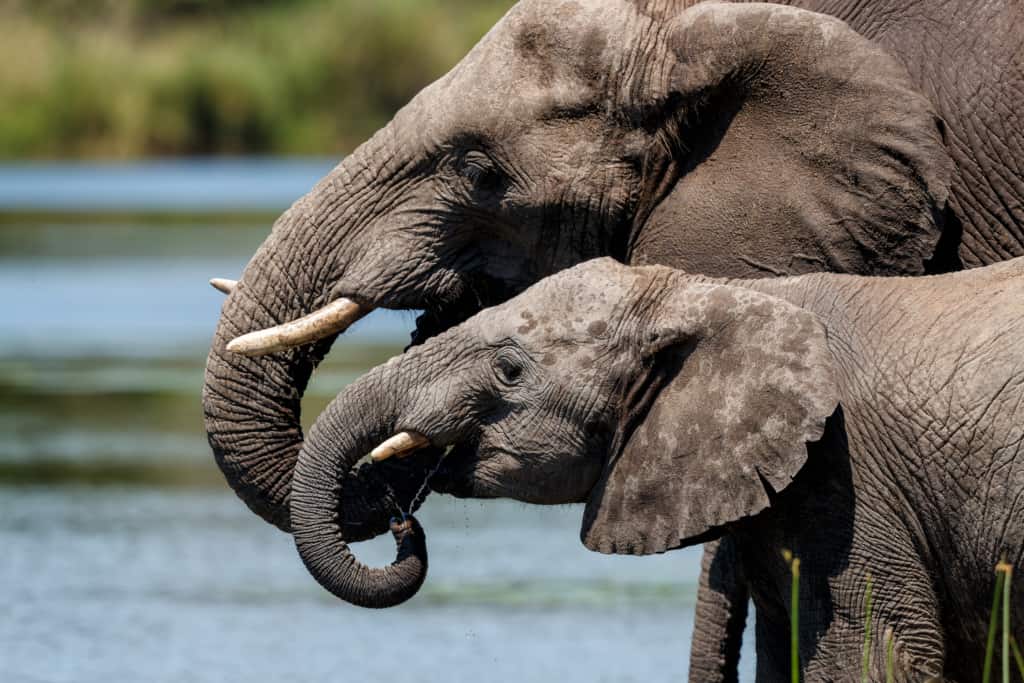 Birds
Birding here is excellent. MalaMala has over 300 species and the guides are very knowledgeable about the birds.
Being able to do both walking and open-vehicle game drives helps to check off many species, but if you are serious about birding, it is recommended to book private game drives to avoid disappointment. Migratory birds are present from November to April.
Visitors can expect to find Saddle-billed storks, Crested barbets, Red-billed hornbills and African harrier hawks.
Trees
The Mala Mala Main Camp is situated on the banks of the Sand River in the MalaMala Game Reserve. This area is abundant in shady trees, flat bush and riverine thicket.
Lodges in the reserve are strategically designed for guests to enjoy every aspect of the African bush while on their MalaMala safari including large wooden safari decks, in the shade of Jackalberry trees offering the perfect vantage point from which to observe wildlife gatherings and the surrounding fauna.
Other activities at MalaMala Private Game Reserve
Other South African activities that visitors to MalaMala Private Game Reserve can look forward to on their trip:
Game drive: Exploring MalaMala Private Game Reserve's wildlife with spectacular views of large concentrations of wildlife.
Bush walks: Walk with professional guides at a peaceful, relaxed pace through the extraordinary MalaMala Private Game Reserve NP where you can see birds, wildlife and beautiful tree species.
Helicopter tour: Enjoy a spectacular flight over some of the most scenic areas in our country like the Blyde River Canyon, God's Window and the Pinnacle flying over some of the breathtaking waterfalls renowned in the area including the Mac Mac, the Lisbon and Berlyn Falls.
Sundowner: A buffet lunch is followed by an afternoon game drive, where you can enjoy sundowner drinks and as the sun sets, look out for nocturnal wildlife. Return to Mala Mala Main Camp and have supper under the stars in a reed enclosed boma.
Gym and steam room: Need to freshen up after a long flight and trip? In between game viewing activities, visitors can use one of Mala Mala Main Camp's gyms with fully equipped stationary bicycles, treadmills, multi-gym machines, rowing machines, sit up benches, pull up bar, free weights, mats and a steam room.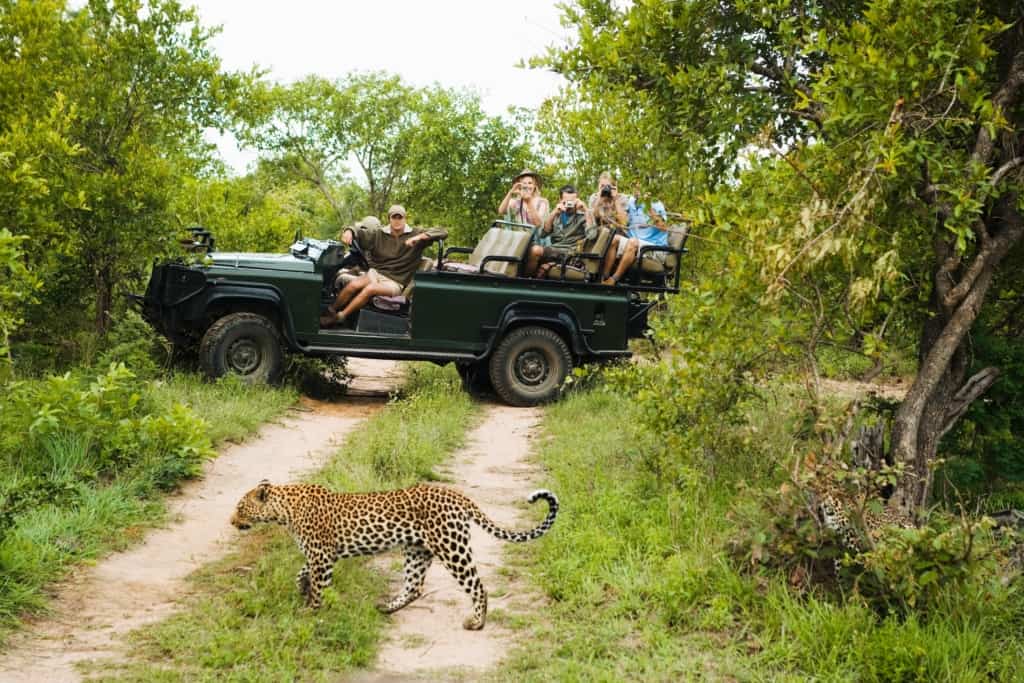 How to get to MalaMala Private Game Reserve?
By Plane
To get to South Africa and indeed to the park, visitors can fly to one of two airports: Cape Town International (CPT) or O.R. Tambo International Airport (JNB) in Johannesburg. From here, Federal Air flies twice-daily to MalaMala.
Alternatively, you can take a connecting flight from O.R. Tambo International Airport (JNB) to Kruger Mpumalanga International Airport (MQP). A transfer to your lodge takes about two hours (120km/75mi).
It is also possible to take a connecting flight from O.R. Tambo International Airport (JNB) to Skukuza Airport (SZK) in Kruger National Park. MalaMala offers a one-hour road transfer from the airstrip to the lodge.
A South Africa will likely also be required per the latest entry requirements.
By Road
Renting a car in Johannesburg is also an option. The distance from O.R. Tambo International Airport is about 450km/280mi, and the drive takes around 5.5 hours.
Carrying a small amount of South Africa currency, the rand (ZAR) is advised for smaller purchases.
Tariffs & Regulations
Entrance fee
All MalaMala Private Game Reserve fees are payable at the gate at time of entrance. Park fees are valid for 24 hours.
The entrance fee for MalaMala Private Game Reserve is ZAR 310.00 (USD $18) per vehicle plus ZAR 140 (USD $8.20) per person in cash.
Regulations
If you keep to park rules, you can stay with the animals as long as they are not disturbed by your presence.
Accommodation at MalaMala Private Game Reserve
Tourists at MalaMala Private Game Reserve can choose from a number of different options when deciding where to sleep with accommodation ranging from luxury safari lodges to lower budget camping.
Camps
MalaMala Camp is a haven of understated luxury combining warm comfort and superb service with unrivaled views of the Sand River and surrounding bushveld.
It is truly a place of legends where rare photographs, old maps and extraordinary mementos rub shoulders with the works of renowned contemporary wildlife artists.
The camp is an unfenced oasis in the middle of the bush offering 10 luxury suites, 8 luxury rooms and 1 luxury single suite. Guests will find a warm and inviting lounge area, air conditioned dining room, the iconic "Buffalo Bar" and an expansive wooden safari deck in the shade of a Jackalberry tree, overlooking the Sand River.
Alternative camp options include MalaMala Rattray's Camp on the banks of the world-renowned Sand River. The camp is the epitome of classic style and good taste.
Each luxurious, freestanding and spacious suite offers an atmosphere of lush seclusion and boasts spectacular views of the Sand River where wildlife of all shapes and sizes can be viewed whilst taking a dip in the private plunge pool, cooling off in the outdoor shower or enjoying a massage on the deck.
Campervan
Guests on a self-drive safari with a campervan can make significant savings by sleeping in their vehicle.
Bars/restaurants/amenities
Lodges will typically have all meals and drinks included in the lodge package.
Useful information
Geography
MalaMala Private Game Reserve occupies a large part of north-eastern South Africa. Visitors can fly there with Federal Air twice-daily flights from Johannesburg.
Safaris here can be combined with trips to Kruger National Park, Phinda Game Reserve or Addo Elephant Park.
Weather
Winter and summer in South Africa occur at opposite times to those seasons in Europe and North America. It is hot and humid in MalaMala Game Reserve during the wet summer months (October to April).
Conditions in the dry and temperate winters (May to September) cool off during the evening, making warm clothing necessary for early morning and evening game drives.
In the Dry Season (May to September), the absence of rainfall during the winter months ensures that the humidity level is low. Animals are easier to spot because they come out to gather around water sources.
The month of May represents the end of summer and typical temperatures consist of 12°C/54°F in the morning and 26°C/79°F in the afternoon.
Best time to go
Understanding the best time to visit South Africa is important as this will impact accommodation, flight prices, availability and the weather that visitors can expect on their safari vacation. A South Africa visa for entry may also be required.
The best wildlife viewing in MalaMala is during the winter months of May to September. Winter is the Dry season and the bush thins out at this time as animals seek relief from the drought at waterholes and rivers. September is probably the best time of all since it is slightly warmer than the rest of the winter months.
Health
The wet summer season (October-April) poses a small risk of malaria, so precautions should be taken. This means using mosquito repellent (those containing DEET are most effective) and taking antimalarial medication.
Antimalarials and other vaccines for South Africa are advised, as well as covering up in the evening and using mosquito repellent (those containing DEET are most effective).
It is recommended to visit a travel clinic before coming to South Africa. Several South Africa vaccinations are recommended and usually administered before your departure.
FAQs
Where is MalaMala Private Game Reserve located?
MalaMala Private Game Reserve occupies a large part of north-eastern South Africa. Visitors can fly there with Federal Air on their twice-daily flights from Johannesburg.
What animals will visitors see at MalaMala Private Game Reserve?
Visitors to MalaMala Private Game Reserve will see the Big Five (lion, leopard, rhino, elephant and African buffalo), wild dogs and MalaMala's main attraction, its habituated leopards.
How much is the c Private Game Reserve entrance fee?
The entrance fee for MalaMala Private Game Reserve is ZAR 310.00 (USD $18) per vehicle plus ZAR 140 (USD $8.20) per person in cash.