Makalali Private Game Reserve is a 26,000 hectare bushveld located west of Kruger National Park. The area is a fenced, private game reserve with two luxury lodges with tThe 4-star Main Lodge consisting of 30 plush rooms and the 5-star River Lodge consists of 3 exclusive private camps of six luxury suites each.
Guests are treated to a wonderful ethnic-style retreat within the area, which is home to the Big 5, including the lion, elephant, hippo, cheetah and hyena.
The reserve and lodges are renowned for their fine dining and excellent service with all of the Big Five and other wildlife animals easily spotted.
Why visit Makalali Private Game Reserve?
Makalali Private Game Reserve safari
Safari tours here are like no other. Renowned as one of South Africa's premier, privately-owned conservation areas, the reserve is situated on a hill, in the heart of a malaria-free region.
Makalali means 'place of rest' and offers the ideal destination for a romantic honeymoon or traditional safari with magical sunsets, breathtaking views and exciting safari activities.
A safari here will leave guests mesmerized due to the abundance of wildlife, playing host to over one thousand wild animals including buffalos and rhinos.
After a long day spotting animals, the lodge offers visitors the utmost in luxury and hospitality, where you will find yourself enchanted by a world of intrigue and majestic beauty.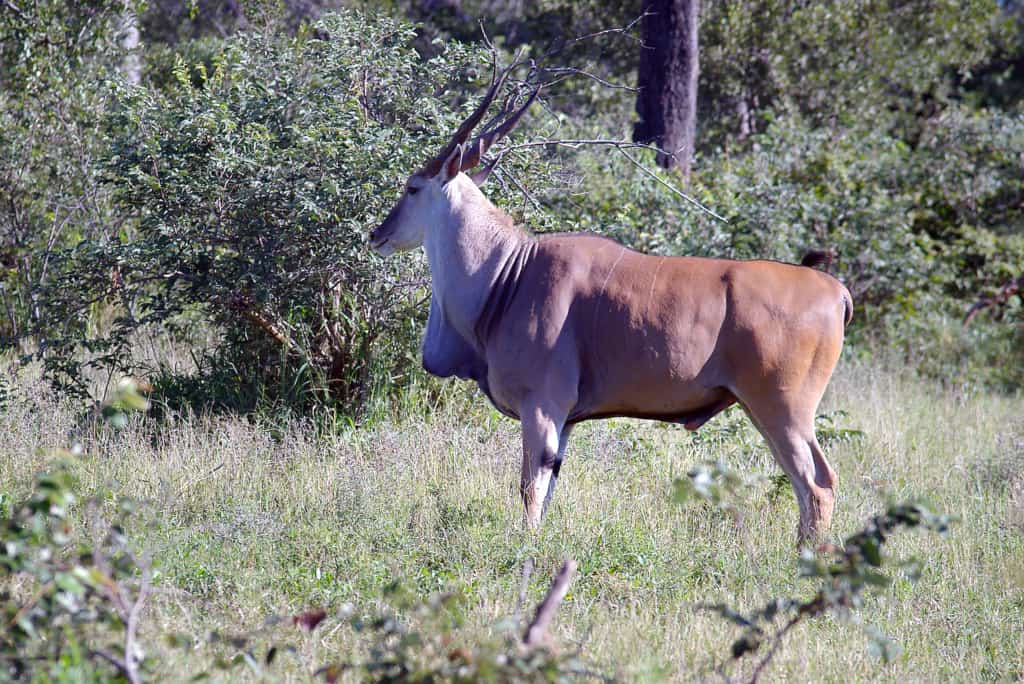 Animals
As South African safaris go, visitors to the park are for a treat with all of the Big Five present. Both white and black rhino can be found also and other species you're likely to encounter include the cheetah, giraffe, zebra and kudu.
Lucky visitors might also see the endangered wild dog. All predators are very relaxed in Makalali and sightings of cheetahs are of particularly high quality.
Several wild cats were released in the reserve as part of a research project, and these very elusive, shy little predators (resembling our domestic cats) might be encountered on a night drive.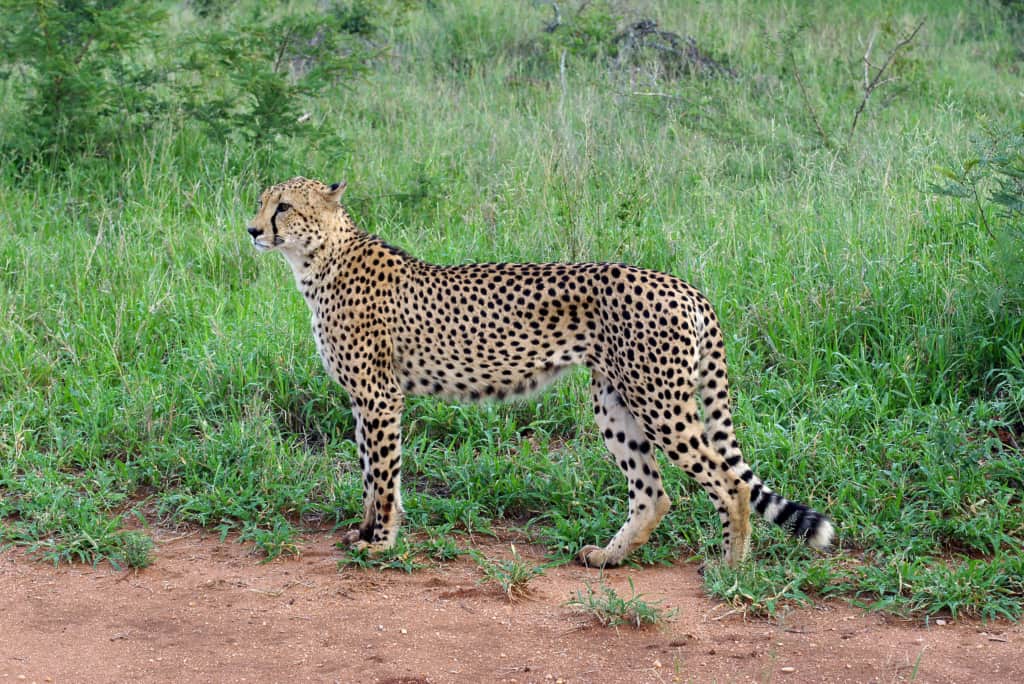 Birds
Makalali has more than 200 bird species recorded. Migratory birds are present from November to April. Being a typical Big Five private game reserve, Makalali isn't really aimed at serious birders. The birding is good, but it's a good idea to make arrangements for private drives, prior to arrival to avoid disappointment.
Other birds known in the area include the Black kite, Kori bustard, Marabou stork, Saddle billed stork and the Lilac breasted roller.
Trees
Savanna is defined as vegetation in which two broad categories of plant are overwhelmingly important, grasses and woody plants (trees and shrubs). The grasses occur in a layer up to about 1 meter above the ground level. This layer usually includes a small number of non-grass species; lumped together under the title "forbes" (weeds).
The main vegetation types are Mixed Lowveld Bushveld and Mopane Bushveld. These vegetation types typify what can be broadly referred to as a semi-arid savanna ecosystem.
Bull elephants can often be seen eating from the numerous marula trees within Makalali Game Reserve, located adjacent to reserve accommodation, a spectacular sight to see for guests.
Other activities at Makalali Private Game Reserve
Other South African activities that visitors to Makalali Private Game Reserve can look forward to on their trip:
Game drive: Explore the incredible Makalali Private Game Reserve wildlife with spectacular views of large concentrations of wildlife and watch out for the Big Five in the open wild.
Bush walks: Walk with professional guides at a peaceful, relaxed pace through the extraordinary Makalali Private Game Reserve where you can see birds, wildlife and beautiful tree species.
Walking safaris: These can be organized on request and all rangers are educated in astronomy and will unveil the secrets of the African night sky in star gazing sessions.
Mini Rangers Children's Programme: A two-day course that teaches young wildlife enthusiasts all about the fauna, flora and survival skills in Southern Africa. Children will love learning how to make ropes and fires and how to pitch a camp.
How to get to Makalali Private Game Reserve?
By Plane
To get to South Africa and indeed to the park, visitors can fly to one of two airports: Cape Town International (CPT) or O.R. Tambo International Airport (JNB) in Johannesburg.
For most visitors to Makalali, the arrival point from abroad is O.R. Tambo International Airport (JNB) in Johannesburg. There are connecting flights to Hoedspruit Airport, located 38km/23mi from the reserve and a transfer to the lodge can be arranged.
A South Africa visa will likely also be required per the latest entry requirements.
By Road
Driving to the park is also an option, and you can hire a car in Johannesburg. It takes about 5.5 hours to complete the 506km/314mi drive. Carrying a small amount of South Africa currency, the rand (ZAR) is advised for smaller purchases.
Tariffs & Regulations
Entrance fee
Makalali Private Game Reserve Gates open from 7am to 6pm. Guests arriving outside of these times, even with prior notice, will be required to pay an additional fee of R50 as per the terms set out by the reserve.
Regulations
If you keep to park rules, you can stay with the animals as long as they are not disturbed by your presence.
Accommodation at Makalali Private Game Reserve
Main Lodge
This newly built, 5-star lodge offers guests luxury and comfort with 30 Superior Rooms; each fitted with an en-suite bathroom, and both an indoor- and outdoor-shower.
From dinner in the bushveld, to a 'boma dinner' under the stars – Makalali's talented chefs produce a combination of regional African cuisine to represent the 'melting pot' of cooking styles found around Africa.
Guests can discover the natural beauty of the bush through a morning balloon ride, head off on a full-day golf-excursion, experience a decadent gin-stop in the heart of the bush, or visit the cheetah breeding facility in Hoedspruit – essential to research and protect a variety of endangered species.
Rooms include king-size beds, en-suite bathrooms, outdoor showers, air conditioning and private patios.
River Lodge
The River Lodge offers an elegantly refurbished lodge situated on the banks of the Makhutswi River.
The lodge comprises three smaller camps; all easily accessible from the other, yet still offering guests plenty of privacy. This helps to cater to a wide variety of guests; from weddings and parties, to families with children.
Each camp offers six thatched suites, each featuring an en-suite bathroom with an indoor and outdoor shower and a bath, and a raised timber viewing deck that offers spectacular views over the Makhutswi River.
Each camp also hosts a plunge pool, boma, fireplace, and enclosed dining and lounge area.
Bars/restaurants/amenities
Lodges will typically have all meals and drinks included in the lodge package.
Useful information
Geography
Makalali Private Game Reserve is located west of Kruger National Park and can be accessed via road or by a connecting flight to Hoedspruit Airport, located 38km/23mi from the reserve.
Safaris here can be combined with trips to Kapama Private Game Reserve, Phinda Game Reserve or Manyeleti Game Reserve.
Weather
The winter and summer in Makalali Game Reserve occur at opposite times of the year compared to those seasons in Europe and North America.
The summer months (October to April) are hot and humid, while the winter months (May to September) are dry and mild. Winter nights cool off considerably, and warm clothing is recommended for morning game drives.
The dry conditions during the winter make water in the bush scarce, so animals are attracted to water sources, making them easier to spot. In May, the summer ends as temperatures slowly drop. It cools down to around 12°C/54°F in the morning and 27°C/81°F in the afternoon.
Best time to go
Understanding the best time to visit South Africa is important as this will impact accommodation, flight prices, availability and the weather that visitors can expect on their safari vacation. A South Africa visa for entry may also be required.
The prime time for viewing wildlife in Makalali is during the winter months (Dry season) from May to September. The plant lives in the dry weather while animals seek water at reliable sources and are easier to spot.
The wildlife viewing improves as the season continues. September, which is less cold than the rest of the winter, is a particularly nice time in the area.
Health
Although it only poses a minimal threat during the wet summer months (October to April), malaria is present in Makalali.
Your doctor can also provide you with assistance in preventing malaria, which is a major concern in Makalali Private Game Reserve NP, especially in the wet months from October to April.
Antimalarials and other vaccines for South Africa are advised, as well as covering up in the evening and using mosquito repellent (those containing DEET are most effective).
It is recommended to visit a travel clinic before coming to South Africa. Several South Africa vaccinations are recommended and usually administered before your departure.
FAQs
Where is Makalali Private Game Reserve located?
Makalali Private Game Reserve is located west of Kruger National Park and can be accessed via road or by a connecting flight to Hoedspruit Airport, located 38km/23mi from the reserve.
What animals will visitors see at Makalali Private Game Reserve?
Visitors to Makalali Private Game Reserve will see Four of the Big Five including rhinos, elephants, blue wildebeest, zebras, buffalo, sable antelope, crocodile, hippopotamus, cheetah, spotted hyena, African wild dogs, giraffes and impala.
How much is the Makalali Private Game Reserve entrance fee?
The entrance fee for visitors to Makalali Private Game Reserve will typically be included in your safari and accommodation package. For guests arriving outside of the 7am to 6pm opening hours, even with prior notice, will be required to pay an additional fee of 50 Rand.