Ithala Game Reserve can be found in 290 km² of rugged, mountainous thornveld on the eastern side of South Africa, some 400 km north of Durban in KwaZulu-Natal. It is one of the youngest game parks in South Africa.
The area has been occupied by man for thousands of years and there are many sites littered with stone age spear and axe heads dating back some 20,000 years.
The reserve is a place of rugged beauty with 300 million-year-old rock formations. Rolling hills covered in mountain grassland go on forever and strategically placed viewpoints are dotted around the park.
Ntshondwe, the park lodging, is set at the foot of the cliffs of the Ngotshe Mountain whilst towering above Ntshondwe, horizontal contours of pink and russet sandstone offset vertically jagged spires of dolerite (dark, volcanic) rock.
Why visit Ithala Game Reserve?
Ithala Game Reserve safari
The magnificent Ithala Game reserve, tumbling from the heights of the Ngotshe Mountains a thousand meters down into a deep valley, carved over time by the Phongolo River revealing the world's oldest rock formations, is a game viewers paradise.
The reserve's scenic beauty is a large part of its attraction. Rolling hills and rugged cliffs create a dramatic backdrop for the safari animals. Its scenic beauty aside, Ithala's most characteristic feature is perhaps its astonishing geological diversity.
Some of the oldest rock formations in the world are found here, dating back 3,000 million years. Big cats are rarely seen and lions are absent, but good viewing of white rhino can be expected.
Ithala is mostly a self-drive destination, but guided day and night drives as well as walking safaris are available.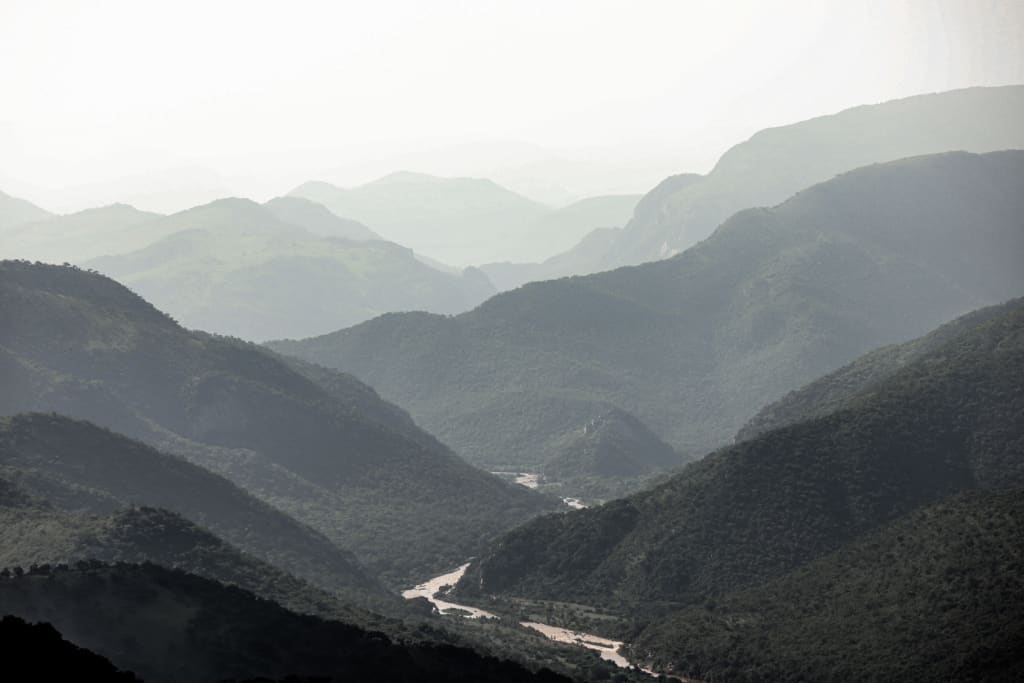 Animals
As South African safaris go, visitors will find white rhinos, who can often be approached on foot on a walking safari. The more dangerous black rhino is occasionally spotted as well.
Predator sightings are hit-and-miss, but elephant, buffalo, wildebeest and zebra are relatively common.
Among the wide range of antelope that thrive on the grassy slopes are the rare tsessebe and oribi. Ithala's big game species also includes the giraffe.
The absence of lions makes for a relaxed air among these animals and other game such as zebra, blue wildebeest and a wide variety of antelope includin, eland, red hartebeest and mountain reedbuck amongst others.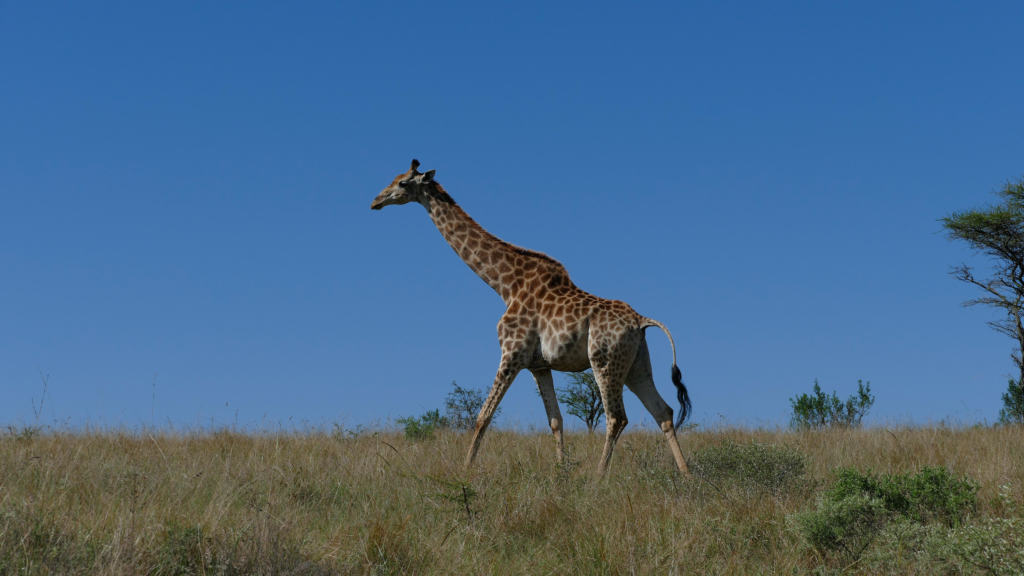 Birds
With more than 300 species recorded in a small area, Ithala is a great birding destination. The mountain grassland and sandstone cliffs are habitats which offer a good number of South Africa specials.
This includes the southern bald ibis, which can be found nesting in breeding colonies of up to 100 birds on the mountainsides. The Verreaux's eagle, South Africa's largest and most impressive eagle, can often be seen soaring over the cliffs.
Migratory birds are present from November to April. Notable birds found here include ostriches, the red-billed oxpecker, purple-crested turacos and the mocking cliff chat.
Trees
Below the reserve cliffs are steep rocky scree slopes covered by forest and woodland, characterized by candelabra, cabbage, and fig trees. At the base of the scree slopes lies the vlei areas, characterized by wetland sedges and grasses interspersed with woodland.
This important area serves as a sponge, holding and filtering rainwater and maintaining a flow of clear water to the river below. Without this, the rivers would soon turn into silt-choked watercourses all too common in other places. This area is ideal for reedbuck, buffalo and elephant.
Several rivers rise in or just out of the reserve, winding to the Pongola River, which forms the northern boundary. These rivers are attractive, with waterfalls, pools and gorges flanked by dense thickets and riverine forest.
Other activities at Ithala Game Reserve
Other South African activities that visitors to Ithala Game Reserve can look forward to on their trip:
Game drive: Explore the incredible Ithala Game Reserve wildlife on day and night drives, conducted in open viewing vehicles. These are popular tourist attractions in the reserve and can be booked at the Ntshondwe camp office.
Bush walks: A number of self-guided trails traverse the wooded mountainside above Ntshondwe camp, inviting guests to enjoy glimpses of the indigenous wildlife while stretching their legs. The sight of black rhino and elephant droppings along a path adds a rush of adrenaline to the experience.
Picnic sites: Picnic sites are situated in several scenic spots which offer spectacular views and are ideal for game watching. These all have barbecue facilities and ablutions.
How to get to Ithala Game Reserve?
By Plane
To get to South Africa and indeed to the park, visitors can fly to one of two airports: Cape Town International (CPT) or O.R. Tambo International Airport (JNB) in Johannesburg.
A South Africa visa will likely also be required per the latest entry requirements.
By Road
Ithala is located about 400km/250mi north of Durban and can easily be reached by car. The reserve is usually a stop on a larger guided or self-drive tour.
Most visitors to Ithala Game Reserve arrive independently, rather than on organized tours as the national park is typically not on all tour itineraries.
Carrying a small amount of South Africa currency, the rand (ZAR) is advised for smaller purchases.
Tariffs & Regulations
Entrance fee
All Ithala Game Reserve fees are payable at the gate at time of entrance. Park fees are valid for 24 hours.
Standard Conservation Fee (International Visitors): R140 per adult, per day & R70 per child, per day
SADC Nationals (with passport): R70 per adult, per day & R35 per child, per day
South African Citizens and Residents (with ID): R70 per adult, per day & R35 per child, per day
Regulations
If you keep to park rules, you can stay with the animals as long as they are not disturbed by your presence.
Accommodation at Ithala Game Reserve
Tourists at Ithala Game Reserve can choose from a number of different options when deciding where to sleep with accommodation ranging from luxury safari lodges to lower budget camping.
Camps
Guests of Ithala Game Reserve will stay in luxury KwaZulu-Natal accommodation at Ntshondwe Camp, an acclaimed rest camp with great amenities or, at private fully equipped lodges.
Ntshondwe Camp chalets and 4 different lodges provide KwaZulu-Natal accommodation at Ithala. There is a fully licensed restaurant, bar and coffee shop in the camp while some lodges have their own cook to prepare food brought by guests.
Chalets
Ntshondwe's 67 chalets blend into lush settings of wild figs, acacias, cabbage trees and other indigenous flora. 39 chalets contain between two and six bedrooms for self-catering (some of which have been designed for the physically challenged) and 28 twin-bedded non-catering chalets with a fridge and tea and coffee making facilities.
These are perfect for tour groups and those who wish to be at total leisure and enjoy the catering provided by the restaurant facilities.
These chalets are situated around the visitors center which has a fully licensed restaurant, bar and an open viewing deck that overlooks a small watering hole.
Campervan
Guests on a self-drive safari with a campervan can make significant savings by sleeping in their vehicle.
Bars/restaurants/amenities
Lodges will typically have all meals and drinks included in the lodge package.
Useful information
Geography
Ithala Game Reserve is situated near Louwsberg in northern KwaZulu-Natal, South Africa, rolling down from the Ngotshe Mountains into a deep river valley. The reserve is situated in 290 km2 of rugged, mountainous thornveld, about 400 km north of Durban.
Safaris here can be combined with trips to Kruger National Park, Kapama Private Game Reserve or Phinda Game Reserve.
Weather
Ithala Game Reserve experiences winter and summer at opposite times to those seasons in North America and Europe. Summer is from October to April and corresponds to the Wet season: it gets hot and humid.
The Dry season occurs during winter, from May to September, which sees warm days but cold nights.
During these dry season months, most days experience sunny skies and are free of clouds. Nights and early mornings are cold, and it is essential to bring warm clothing.
In May, the humidity drops toward the end of summer as there is less rain. Temperatures cool to an average of 10°C/50°F in the morning and 24°C/75°F in the afternoon.
From June to August, temperatures are pleasant in the afternoon, averaging around 22°C/72°F, but drop to 8°C/46°F at night, which makes for very cold mornings. There is often a strong, unpleasant wind during these months and warm clothing is needed.
Best time to go
Understanding the best time to visit South Africa is important as this will impact accommodation, flight prices, availability and the weather that visitors can expect on their safari vacation. A South Africa visa for entry may also be required.
The dry winter months, from May to September, are the best time for viewing wildlife. The grass is short in winter and the foliage thins, making it easier to see the animals. The period between June and August, however, can experience strong winds, causing animals to take cover.
Health
Ithala is a malaria-free zone, and there is no need for antimalarial medication unless you are visiting other parts of the country where malaria is a risk.
Antimalarials and other vaccines for South Africa as well as covering up in the evening and using mosquito repellent (those containing DEET are most effective).
It is recommended to visit a travel clinic before coming to South Africa. Several South Africa vaccinations are recommended and usually administered before your departure.
FAQs
Where is Ithala Game Reserve located?
Ithala Game Reserve is located near Durban in northern KwaZulu-Natal, South Africa, rolling down from the Ngotshe Mountains into a deep river valley in the east of the country.
What animals will visitors see at Ithala Game Reserve?
Visitors to Ithala Game Reserve will see 83 mammal species including 4 of the Big Five, namely the Elephant, Rhino, Buffalo and Leopard. There are also over 318 bird species in the park including a number of rare, seldom seen species.
How much is the Ithala Game Reserve entrance fee?
The entrance fee for international visitors to Ithala Game Reserve is 140 rand per adult and 70 rand per child.