Located at the northern end of the famous Garden Route in South Africa, Amakhala Game Reserve near Gqeberha (Port Elizabeth) offers a unique and fascinating wildlife experience that is not to be missed.
Resident African wildlife includes the Big Five animals, Lion, Leopard, Elephant, Rhino and Buffalo. Four of the Big Five animals are quite easily spotted, the exception being leopards which are seldom seen.
The reserve is a relatively affordable, family-friendly private wildlife reserve. Like other private reserves in the Eastern Cape, it is fully fenced and relatively small in area.
Depending on river water levels, Amakhala offers boat cruises, as well as walking safaris and traditional vehicle safaris.
Why go on an Amakhala Game Reserve safari?
Amakhala Private Game Reserve safari
Amakhala is a small, well-stocked private reserve offering good viewing of most of well-known safari animals, for instance lion, elephant, white rhino, buffalo, cheetah, giraffe, zebra, vervet monkeys and several antelope species including greater kudu, eland and the endemic black wildebeest.
The reserve is home to all the Big Five and visitors will enjoy seeing the diverse wildlife and much more on game viewing drives or on expert guided bush walks.
Safari goers here will also notice how pretty the main wildlife-viewing circuit is with stunning views of the Bushman's River, enclosed by verdant mountains and sandstone cliffs.
After a long day's safari, visitors can also look forward to the 10 lodges on-site, all offering a different experience from the rustic Quartermain's 1920's Safari Camp to the colonial Leeuwenbosch Country House to the African design inspired Safari Lodge, there's something for everyone.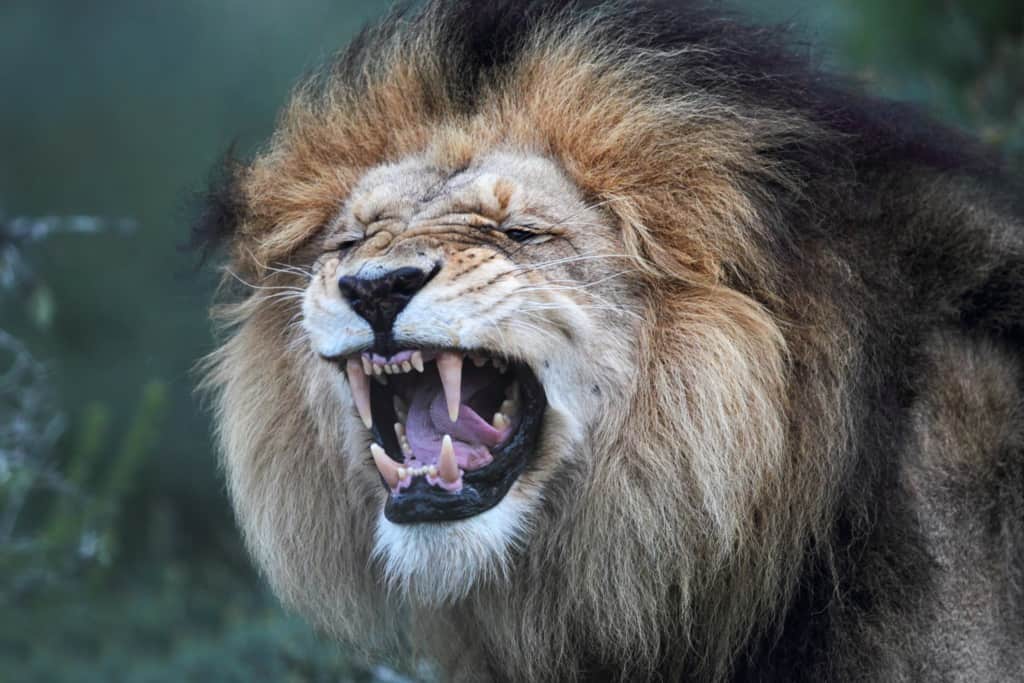 Animals
Like any good South African safari, visitors to the park will find it is a well-stocked private reserve offering good viewing of most well-known safari animals including the lion, elephant, white rhino, buffalo, cheetah, giraffe and vervet monkeys.
On Amakhala Game Reserve's 18,000 acres guests might also encounter zebras, wildebeest, tortoise and plenty of antelope species. Visitors might be lucky and see some of the more elusive and shy animals like hyena or bat eared fox.
Other species found here include the greater kudu, eland and the endemic black wildebeest. Lucky visitors might even see a leopard. Some nocturnal species such as aardvark and porcupine are sometimes spotted on night drives.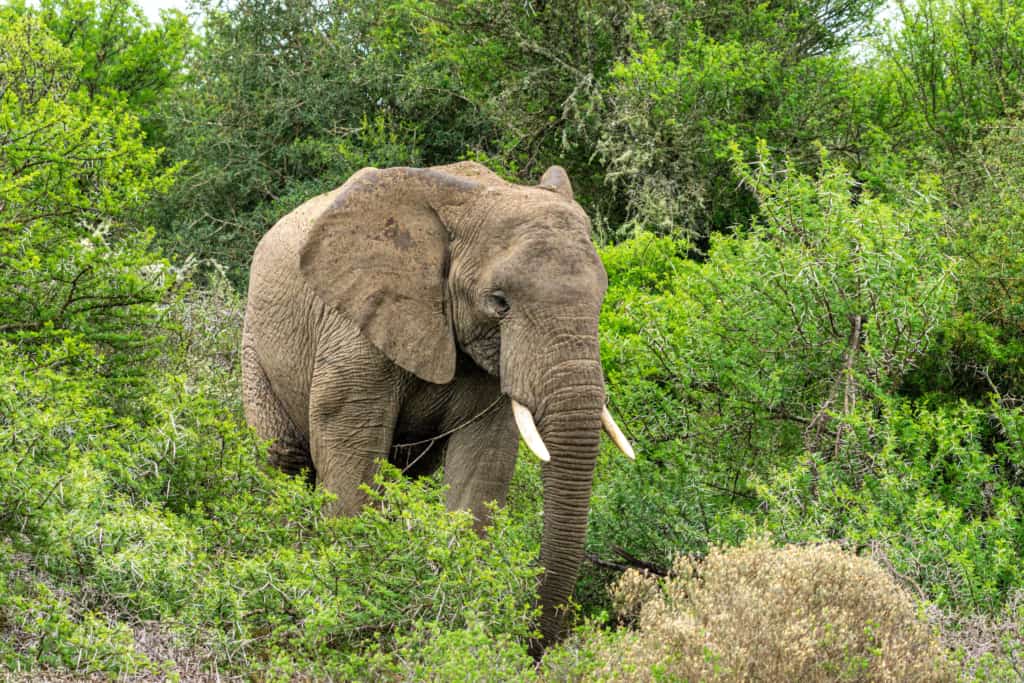 Birds
With more than 240 bird species recorded, Amakhala is a great birding destination. There are game drives, walking safaris and river cruises with knowledgeable guides.
Birding is, however, not the focus of these shared activities and it might be worth booking private game drives to avoid disappointment if birding is a priority.
Migratory birds are present from November to April. Notable birds found in the park include the Jackal buzzard, Goliath heron, Red-necked spurfowl and the African goshawk.
Trees
The area includes many indigenous trees and bushes, as well as hidden valleys, alive the sweet melodies of the native birds in song, the perfect setting for lodge accommodation and romantic guest experiences for guests, a hallmark of any Amakhala safari.
Many lodges are also connected by wooden walkways, offering a remarkable private wildlife -viewing experience allowing for private candlelit dinners under the African stars.
Other activities at Amakhala Private Game Reserve
Other South African activities that visitors to Amakhala Private Game Reserve can look forward to on their trip:
Game drive: Exploring Amakhala Private Game Reserve's wildlife with guided tours on open Land Rovers viewing the diverse wildlife and landscape including the Big .
Bush walks: Walk with professional guides at a peaceful, relaxed pace through the extraordinary Amakhala Private Game Reserve NP where you can see birds, wildlife and beautiful tree species.
Sundowner: Enjoy a delicious cocktail from the comfort of your viewing deck or luxurious deep-soaking tub at the array of wildlife and bird life from a safe and comfortable distance.
How to get to Amakhala Private Game Reserve?
By Plane
To get to South Africa and indeed to the park, visitors can fly to one of two airports: Cape Town International (CPT) or O.R. Tambo International Airport (JNB) in Johannesburg.
You may start your tour from either of these destinations by organized safari or by driving yourself. Many choose to drive via the Garden Route from Cape Town, taking a leisurely week or two to do so before arriving at Amakhala.
Tour operators can arrange charter flights to parks and accommodations for you as part of your tour package. As an alternative to driving, you can take a flight from Johannesburg or Cape Town to Port Elizabeth Airport (PLZ), where you can rent a car.
A South Africa will likely also be required per the latest entry requirements.
By Road
The distance from Port Elizabeth to the park is about 70km/43mi on a paved road. There are several domestic carriers through which scheduled flights to Port Elizabeth may be booked, as well.
Carrying a small amount of South Africa currency, the rand (ZAR) is advised for smaller purchases.
Regulations
If you keep to park rules, you can stay with the animals as long as they are not disturbed by your presence.
Accommodation at Amakhala Private Game Reserve
Tourists at Amakhala Private Game Reserve can choose from a number of different options when deciding where to sleep with accommodation ranging from luxury safari lodges to lower budget camping.
Lodges
Amakhala safari lodges include the Bush Lodge, a piece of paradise discreetly positioned in the bush at the top end of an open valley in the reserve with en-suite, tented and thatched suites overlooking a watering point with big sky views.
Each suite has a secluded private viewing deck with a private plunge pool and within the spacious interior hot and cold air-conditioning, an atmospheric fireplace, large oval bath and romantic alfresco double showers make this the perfect bush retreat.
The main lodge offers luxurious dining, splendid lounge areas and an expansive viewing deck with magnificent views of game-filled plains. Evenings are spent around the outdoor fireplace admiring the unspoilt African star-scape.
The guest reception is at the colonial Reed Valley Inn, from where guests are transferred into the reserve which offers all the comforts and elegance of the tented accommodation. Bush Lodge offers twice-daily expeditions by open 4×4 safari vehicles.
Alternative lodge options include Hlosi Game Lodge, a small 14-room game lodge offering rich wildlife game-viewing and luxurious game lodge accommodation for the whole family.
Their 6 suites and 8 luxury safari tents lie along a gentle curve of hill above a river plain, and offer wide-open views from your private deck.
Luxury camps
Positioned in a secluded corner of Amakhala Game Reserve in the malaria-free Eastern Cape of South Africa, lies 4 star rated HillsNek Safari Camp.
This intimate family-run lodge, set on the banks of the Bushman's River with a breath-taking vista of rolling African plains, offers an unprecedented safari experience where privacy and personalized attention is the hallmark of every stay.
The main lodge and four luxury safari tents are elevated on expansive wooden decks that command panoramic views of the open plains. Discreetly positioned to ensure privacy and tranquillity, all are complete with an en-suite bathroom and romantic outside shower.
HillsNek is ideal for families, small groups or those seeking a truly romantic retreat and is available as an exclusive-use lodge on request.
Bars/restaurants/amenities
Lodges will typically have all meals and drinks included in the lodge package.
Useful information
Geography
Amakhala Game Reserve is located in the malaria-free Eastern Cape of South Africa and offers a wide variety of 3, 4 & 5-star owner-managed experiences.
Safaris here can be combined with trips to Kruger National Park, Augrabies Falls National Park or Kgalagadi Transfrontier Park.
Weather
Amakhala Game Reserve is considered semi-arid to arid. Rainfall is relatively evenly distributed throughout the year but there are two peaks: in February-March and October-November.
Winter and summer occur at opposite times as in Europe and North America. The temperature cools to freezing point in the middle of winter.
In winter time, from May to September,nNights and early mornings are very cold in the winter months. Game drives in open vehicles make winter clothing a necessity. Clear skies are typical for the winter season, and there is very little rain.
Best time to go
Understanding the best time to visit South Africa is important as this will impact accommodation, flight prices, availability and the weather that visitors can expect on their safari vacation. A South Africa visa for entry may also be required.
In Amakhala, the wildlife viewing is good all year. Since the climate is semi-arid, animals are always attracted to water sources – but marginally more so during the driest months of June through September. Nights become very cold at this time, making it essential to bring warm clothing for game drives in open vehicles.
Health
There is no malaria in Amakhala. Unless you also plan to visit parts of the country where malaria can be a risk, there is no need to take antimalarials.
Antimalarials and other vaccines for South Africa are advised, as well as covering up in the evening and using mosquito repellent (those containing DEET are most effective).
It is recommended to visit a travel clinic before coming to South Africa. Several South Africa vaccinations are recommended and usually administered before your departure.
FAQs
Where is Amakhala Private Game Reserve located?
Amakhala Game Reserve is located in the Eastern Cape of South Africa and offers a wide variety of 3, 4 & 5-star owner-managed experiences.
What animals will visitors see at Amakhala Private Game Reserve?
Visitors to Amakhala Private Game Reserve will see the lion, elephant, white rhino, buffalo, cheetah, giraffe, zebra, vervet monkeys and several antelope species. Other species found here include the greater kudu, eland and the endemic black wildebeest.