Located in the northeast, this is one of Namibia's, perhaps southern Africa's most exciting national parks. In years of good rains, this wild and seldom-visited national park (formerly called Mamili National Park) becomes a haven for attracting wildlife.
Forested islands fringed by reed and papyrus marshes foster some of the country's richest birdwatching, with more than 430 recorded species to count.
Nkasa Rupara NP is an adventurous and undeveloped destination, a stronghold for water-loving antelope and holds a variety of resident and migrating species.
The park also forms a corridor for all large mammal species moving between Namibia and Botswana, particularly African elephant and buffalo.
Why visit Nkasa Rupara National Park?
Nkasa Rupara National Park safari
When the flood waters from the Kwando River are high, the park becomes like a mini Okavango Delta, the seasonally flooded lagoon in Botswana, attracting wildlife from far and wide.
Visitors can see the incredible sights of over 1,000 buffaloes in the park, the largest concentration in Namibia as well as around 560 hippopotami and 500 crocodiles living in the park's rivers and channels.
Another spectacle to be seen is the corridor for elephants moving from Botswana to Angola and Zambia as the area is considered as a core breeding area for wildlife that can disperse into neighbouring conservancies.
Another prize for safari-goers is the lack of visitors as the park seldom sees more than 200 tourists annually with visitors rewarded with a low density but great variety of species of animal, bird and botanical the like in an almost unspoilt environment.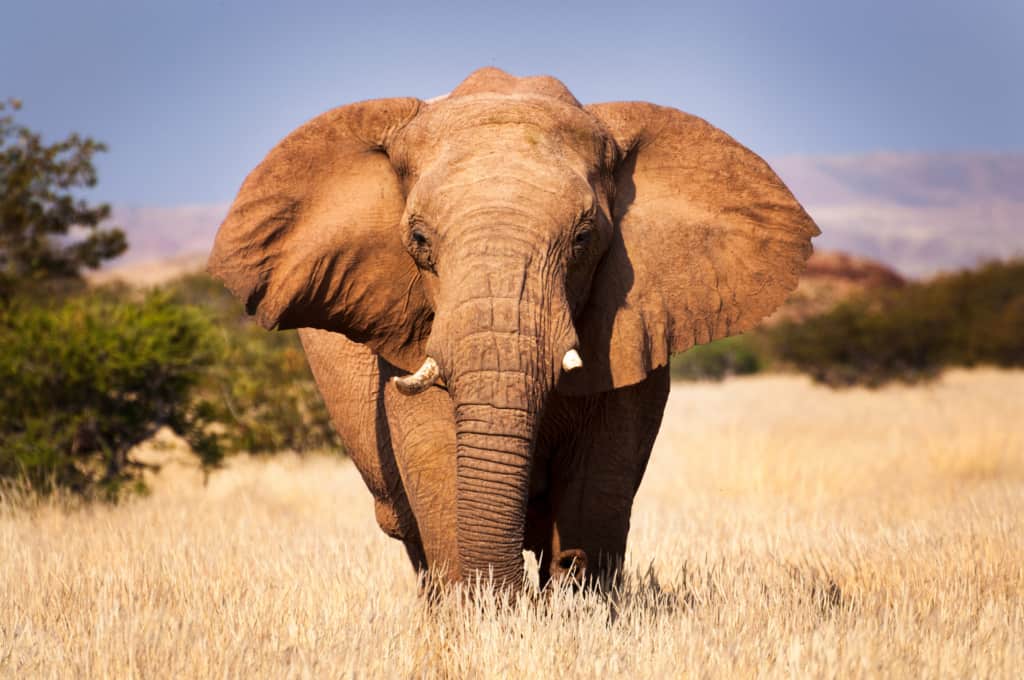 Animals
Visitors to Nkasa Rupara National Park will see spotted hyenas, hippos, situngas, warthogs, Roan antelopes, red Lechwe, monitor lizards, reedbucks, the common impalas, kudus and spotted necked otters.
Elephants and buffalo can be found wallowing in the marshes. Lions, wild dogs and spotted hyena are the main predators, although sightings are rare. Hippo and Nile crocodile are abundant in the reed-lined channels.
Rare sightings of spotted-necked otters have been recorded in the Mashi River. Water-loving antelope that can be found wading through marshy areas are the red lechwe and the rare semi-aquatic sitatunga.
The park is also a stronghold for the country's last population of puku antelope.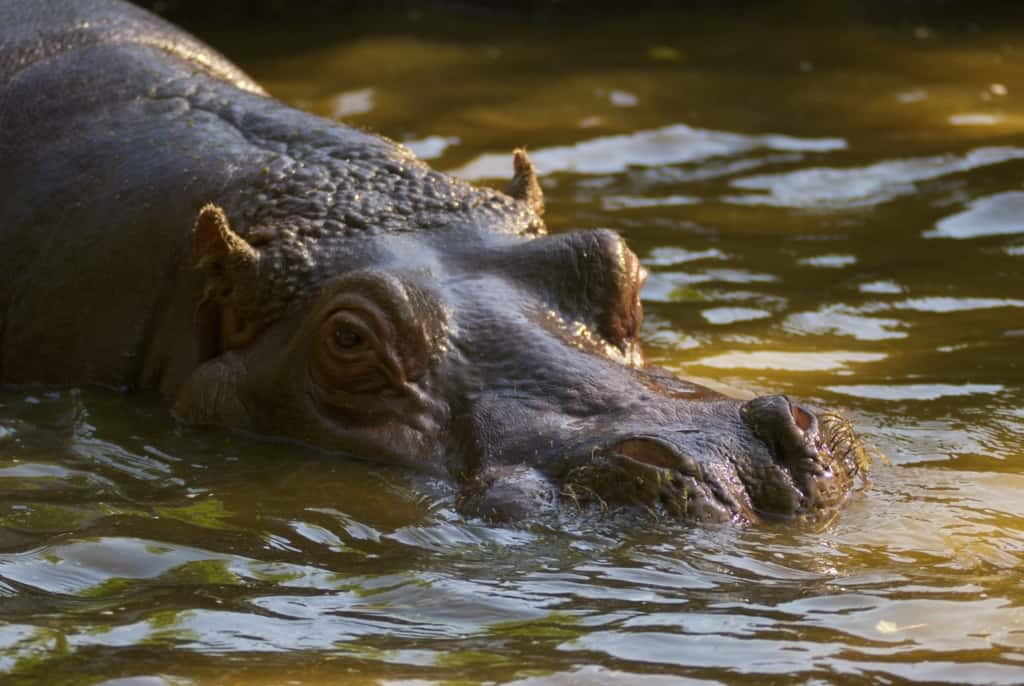 Birds
Some of the bird species that you will get to see while in the Nkasa Rupara National Park include the rosy throated longclaw, long toed Lapwing, Dickson's kestrel, Stanley's bustard, the Luapula Cisticola and the black coucal.
Other birds include the red winged pratincole, the kisser Jacana, wattled cranes, the Allen's Gallinule, the slaty egret, the coppery tailed coucal and many more other species.
Trees
The vegetation that is found in the Nkasa Rupara National Park is also a tourist attraction on its own as it is in abundance and acts as a habitat for some birds and animals within the Park.
Botanists will have a field trip while they are in the country and some of the vegetation that is in the Park include the Zambezi floodplains, the jackal berry trees, papyrus and reeds which are located is found in the wetlands around the Park, the Mangosteen vegetation which are found along the River banks and the savannah shrubs.
The vegetation can be seen while driving through the Park but the best way to know the different types and know of the different medicinal uses of some of them is by taking a guided walk through the Park.
Other activities at Nkasa Rupara National Park
Here are some other Namibian safari activities that visitors to Nkasa Rupara National Park can look forward to on their trip:
Game drive: Exploring Nkasa Rupara National Park's wildlife with spectacular views of wildlife.
Photo safari: The Nkasa Rupara National Park is a top destination for tourists who love photography due to the good landscape and the wildlife that is found in the Park. Visitors will find the perfect photo opportunity to capture rare wetland bird species in the park, wild animals, the vegetation, rivers and swamps.
Bush walks: Walk with professional guides at a peaceful, relaxed pace through the extraordinary Nkasa Rupara National Park NP where you can see birds wildlife and beautiful tree species
How to get to Nkasa Rupara National Park?
By Plane
Charter flights will generally be booked by your tour operator as part of your tour package. Domestic flights are usually by way of Eros Airport (ERS) in Windhoek and provided by Air Namibia.
Those who want to travel to Nkasa Rupara by air independently can fly to Katima Mulilo on a scheduled flight from Windhoek. The park is located about 130km / 81mi southwest of Katima Mulilo. Visitors to Nkasa Rupara NP often combine their trip with a wildlife packed adventure to Etosha NP.
By Road
Nkasa Rupara National Park is a 1,200km drive from Windhoek in the Zambezi Region. Most often embarked upon as a self-drive African safari, visitors are advised to drive in convoy with at least two robust 4×4's, as the park is very remote.
Roads are often very bad and inaccessible during the Wet season.
Carrying a small amount of local Namibian currency, the Namibian Dollar (NAD) is advised for smaller purchases.
Tariffs & Regulations
Entrance fee
There is a daily entrance fee for adults, and another one for vehicles. Children enter for free. For Namibians this fee is N$10 each, for SADC (Southern African) residents N$30, and for all others N$100 (USD $6.72 for park entrance and conservation fees).
Regulations
If you keep to park rules, you can stay with the animals as long as they are not disturbed by your presence.
Accommodation at Nkasa Rupara National Park
Tourists at Nkasa Rupara National Park can choose from a number of different options when deciding where to sleep.
Camps
Nkasa Lupala tented lodge is built on the banks of one of the many channels of the Kwando-Linyanti river system. The lodge offers an upscale getaway for visitors with permanent tents, a bar & safari excursions.
Excellent food is also provided as well as all mod cons including wifi and solar powered electricity.
A great alternative for visitors is Jackalberry Tented Camp, home to many luxury tents. The camp offers 4 tents in a concession inside the Nkasa Rupara NP, ideal for those looking for a customised and unique African experience.
Camping
Camping is possible within the Park; however there are no marked campsites and everything has to be taken along as there are no facilities.
Campervan
Guests on a self-drive safari with a campervan can make significant savings by sleeping in their vehicle.
Bars/restaurants/amenities
Lodges will typically have all meals and drinks included in the lodge package.
Useful information
Geography
Located in the northeast of Namibia with an area of 320 km², Nkasa Rupara National Park is one of the smaller game parks in Namibia.
It is situated in the most southern parts of the Caprivi Strip, just below the Mudumu National Park and can be reached from Kongola or Katima Mulilo via the C49.
Weather
Nkasa Rupara National Park (formerly Mamili NP) has a hot climate. The winter months from May to October are predominantly dry, with bitterly cold morning temperatures.
The summer months of November to April represent the Wet season. Rainfall isn't very high and usually falls in the form of afternoon showers. It is mostly sunny and hot.
Best time to go
Understanding the best time to visit Namibia is important as this will impact accommodation, flight prices, availability and the weather that visitors can expect on their safari vacation.
Nkasa Rupara National Park (formerly Mamili NP) is a wetland reserve and the roads become virtually impassable in the wet summer months, from November to April. The best months for wildlife viewing are in the dry winter months from July to September.
Health
A visit to your travel doctor is required to prepare you for a trip to Namibia. Several vaccines are recommended prior to departure. Depending on your dates of travel, malaria could be a concern.
Malaria prevention includes taking anti-malaria medication, covering up in the evening and using a mosquito repellent (those containing DEET are most effective).
It is recommended to visit a travel clinic before coming to Namibia. Several Namibia vaccinations are recommended and usually administered before your departure.
FAQs
Where is Nkasa Rupara National Park located?
Nkasa Rupara National Park is located in southern Africa and is centred on the Nkasa and Rupara islands on the Kwando/Linyanti River in the south-western corner of East Caprivi.
What animals will visitors see at Nkasa Rupara National Park?
Visitors to Nkasa Rupara National Park will see elephants, buffalo, lions, wild dogs, spotted hyenas, hippos, Nile crocodiles, situngas, warthogs, Roan antelopes, red Lechwe, monitor lizards, reedbucks, the common impalas, kudus and spotted necked otters.
How much is the entrance fee to Nkasa Rupara National Park?
The entrance fee to Nkasa Rupara National Park is N$100 (USD $6.72 inclusive of park entrance and conservation fees).